SatMagazine (SM)
As a senior R&D engineer, you have worked on, as well as witnessed, a number of new technologies that will impact the world of SATCOM. What areas have struck you has having the most potential to change our industry?
Jörg Rockstroh
The way in which
DVB-S2 ACM
affected two-way communication over satellite was the biggest step forward that I have witnessed. There are always new technologies that promise better efficiency and lower cost, but ACM changed the principle of SATCOM links from fixed to flexible bandwidth and opened up the way to different service types. I think the next big step is the wide usage of high throughput satellites and spotbeams, because they affect the applications as well.
SM
How did you decide upon a technical career within the satellite communications world, with a focus on the microwave segment?
Jörg Rockstroh
From an engineer's point-of-view, satellite communications promised to be an exciting work field, as it is both technologically challenging and an interesting application area.
A fascination with technical challenges led me to become an engineer. The satellite communications world offered a playground where these challenges dominate the overall application equally—if not more—than commercial or legal aspects. In the professional segment especially, compared with the mass market, the field is open for creative engineering. Plus, being able to communicate over a satellite is probably the closest I will ever get to being an astronaut, so explaining my job to kids is fun, as well.
SM
Why did you select WORK Microwave as the company of your choice for your engineering career?
Jörg Rockstroh
WORK Microwave
is a very engineering-driven company with an excellent reputation in the industry and a flat hierarchy that encourages experts to work with enthusiasm. I liked the idea of working for a company that values working quickly, pragmatically, and on a personal level.
After I started working at WORK Microwave, I was given the opportunity to introduce a digital product line from scratch—starting with the
DVB-S/S2
demodulator. Prior to this point, the SATCOM product portfolio only included analogue products, so this was an exciting achievement for both the company and me professionally. During the product launch, I got the chance to see many of my ideas come to fruition, and it was very rewarding to see the benefits it brought to our customers and their applications. This kind of project is typically not something many people get to experience at the beginning of their career, and although it was challenging at times, the hard work paid off.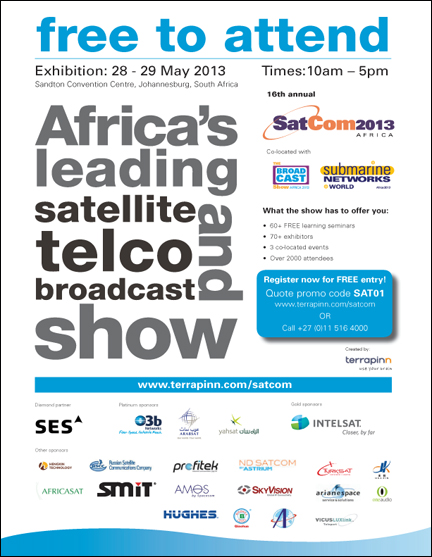 SM
What are your responsibilities with the company?
Jörg Rockstroh
In addition to being the project manager for modems and demodulators within our SATCOM portfolio of products, I am responsible for the digital development across our other three product divisions—Navigation, Defense, and Sensors. This involves working with our processor platforms, communication architectures, FPGA designs, software development, and more. Over the past several years, my team has developed many innovative technologies (e.g., a high-performance
IPv4/IPv6
stack, generic Linux-based
M&C
platform, and low-level
USB
communication) that are now featured in the majority of our products, including the company's DVB-S2 SATCOM range as well as across our sensors or mil type modules.
In addition, I represent the company at trade shows, conferences, industry consortiums, and partnerships and customer meetings, especially when a strong technical background is required. Working closely with the CTO, I am involved in strategic decision-making and often give advice about the company's future technological direction.
SM
What training do you recommend to students today who are interested in IEEE certification with an eye toward working within the SATCOM or MILSATCOM environs?
Jörg Rockstroh
Students should seek out hands-on training whenever possible. Theory is important, but turns out to be quite useless when you have no idea how to weight facts in practical applications, e.g., a tenth of a dB can be important in a mathematical equation, but is seen as insignificant in a C/N measurement.
SM
Would you please provide a summary of exactly what WORK Microwave offers as far as products and services are concerned?
Jörg Rockstroh
WORK Microwave's SatCom Technologies division offers a wide range of high-performance, advanced satellite communications equipment for telecommunications companies, broadcasters, integrators, and government organizations operating satellite earth stations, satellite newsgathering vehicles, flyaways, and other mobile or portable satellite communication solutions.

Our comprehensive portfolio—which includes satellite up/down converters, DVB-S/S2 modulators and demodulators, modems, and redundancy switch systems—is renowned for helping operators get the most out of expensive satellite bandwidth, optimizing data transport, and dramatically improving satellite signal quality.
All of WORK Microwave's SATCOM solutions feature optional customized bands, superior spectral purity, an intuitive user interface, compact and robust mechanical design, extremely low power consumption, high MTBF, and state-of-the-art technologies such as
OptiACM
and
DaVid
. They come with a three year standard warranty and adherence to all European export control regulations for guaranteed customer satisfaction.
SM
Given your experience, what areas within the microwave segment do you see as having the most growth potential in servicing customer needs?
Jörg Rockstroh
The demand for bandwidth is ever-growing as consumers expect higher video resolutions, more Internet content, and additional communication in general. By expanding into the Ka- and Q-band in the future, communications and satellite providers can cost-effectively support next-generation, high-bandwidth services. In the meantime, today's technology can also resolve bandwidth issues by supporting higher frequencies and amounts of data, responding to rain fade, and supporting new infrastructures like high throughput satellites. Developing easy-to-use solutions for highly complex applications is equally a big challenge and opportunity for the SATCOM industry.
SM
There are so many applications available… Are any of more interest to you than others? What do you truly enjoy working on, personally and for your firm? What projects in the past have brought a true sense of satisfaction to you?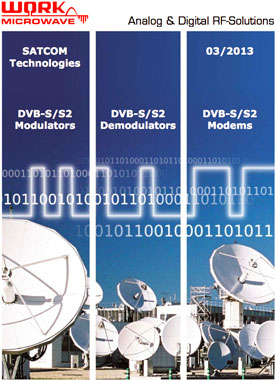 Jörg Rockstroh
When I first started working at WORK Microwave, it was mainly an RF company. Within a few years, we successfully established a digital SATCOM product line. Over time, we've built up an equal expertise in RF and digital technologies. It brings me satisfaction to have been a major part of this process from the beginning, evaluating technologies, forming a strategy, and then finally seeing the products in their real-world applications being used by customers all over the world.
My favorite project to date was optimizing high-speed point-to-multipoint IP networks using ACM. Nowadays, everyone uses ACM technology, but a few years ago, ACM was viewed as a futuristic technology. It was well-specified on the signal side and most people had heard of it, but hardly anyone had an idea how the full system would work.
Initially it was thought that ACM would be ideal for VSAT applications, but there were some downsides for high-speed trunk links, so we decided to develop our own straightforward
OptiACM
. One of the first big projects we won with the IP-Modem and OptiACM was a 150Mbps link from a European teleport to six different remote sites in the Middle East. While you can simulate and test a lot in the lab, you don't feel the same level of excitement as you do when you see the system working perfectly in the real world, connecting thousands of people to the Internet.
SM
Technicalities can sometimes bog down users with complexities. How does WORK Microwave, and your own involvement, reduce those complexities into truly usable solutions?
Jörg Rockstroh
With higher complexity it becomes more challenging to make devices that are easy to operate. At WORK Microwave, we make it a goal to design technology that isn't just for experts and scientists. Our solutions include powerful features and technologies that can be operated just as easily by experts as they can by less experienced users. The way that we address this is by carefully choosing the tasks we put our workforce on and not following every short-term marketing trend. We only develop new technology features that make real sense for users and their applications.
SM
What can we expect from the digital SATCOM industry over the next few quarters? What might be in the offerings for WORK Microwave, as well?
Jörg Rockstroh
Over the course of this year, we'll face the ever-present challenge of making DVB-S2 signals more efficient. As long as Moore's Law is valid, more processing power will enable additional complex signal processing methods that so far might only have been of theoretical value. We plan to address this issue by introducing DVB-S2 extensions to our SATCOM product portfolio. For example, we've already integrated 5 percent roll-off into our range of DVB-S2 modems. We plan to integrate the extended signal form that contains new modulation schemes and FEC code rates for very high and low SNR applications.
This year, we plan to introduce further technology features that will bring increased operational efficiency and cost-savings to satellite operators. We completely support the DVB standardization process. WORK Microwave will continue to follow of the latest market demands and aggressively invest in R&D so that we can meet our customers' most pressing needs.