Antrix Aims For A World Record Launch
By early 2017—possibly in January—a single rocket is planned to launch 81 foreign and two Indian satellites, according to the Indian space agency, ISRO.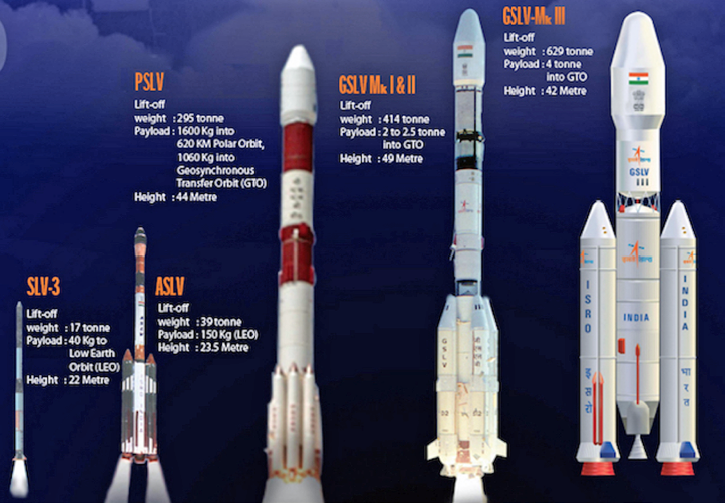 This would be a world record for a launch of multiple satellites via a single rocket, according to Rakesh Sasibhushan, Chairman-cum-Managing Director of Antrix Corporation, the commercial arm of ISRO.
According to Sasibhushan, the 83 satellites will be positioned in a single orbit—there will not be any switching off and on of the rocket.
The major challenge for the proposed mission is to hold the rocket in the same orbit until all the satellites are ejected.
He said ISRO will use its Polar Satellite Launch Vehicle XL (PSLV-XL) rocket variant for the record launch.
For ISRO, the simultaneous launch of multiple satellites is not new—the organization has managed such several times in the past.
The total payload/weight carried off into space by the PSLV-XL rocket will be around 1,600 kg; however, due to non-disclosure agreements, client names for this event have not been released. Some of the satellites are owned by clients who have previously had ISRO launch their satellites, Sasibhushan stated.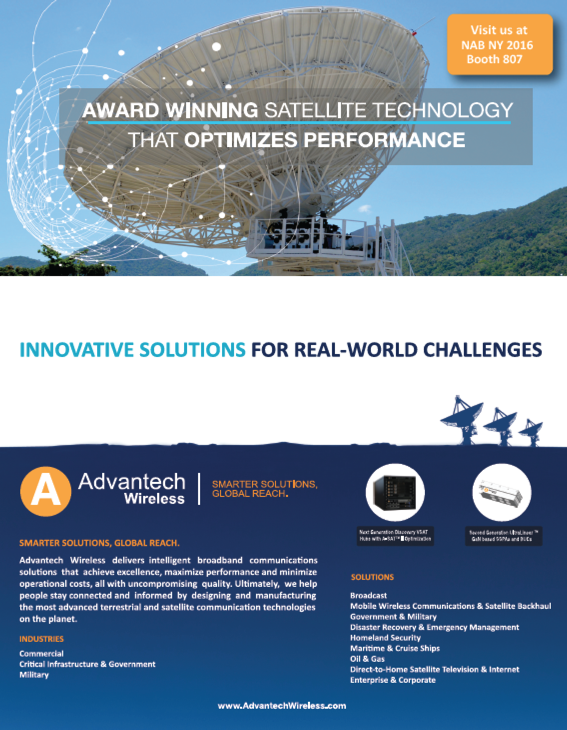 Meanwhile, ISRO is conducting high-altitude tests with their own cryogenic engine that is expected to power the heavier rocket Geosynchronous Satellite Launch Vehicle-Mk III (GSLV Mk III).
The GSLV Mk III has a capacity to carry around four tons of payload.
The GSLV Mk III rocket is expected to save foreign exchange for India as the country currently pays foreign space agencies for their heavier satellites.
antrix.gov.in/
isro.gov.in/
---
Harboring A European Distributorship
Providing SATCOM systems for voice and data transmission, the family-run Global Telesat Communications (GTC) company has just been appointed as a European Distributor of RedPort's satellite solutions.
RedPort develops satellite products and services, including VoIP gateways (Voice-communication Internal Protocol), satellite data routers and satellite terminals and specializes in equipment that allows communication through satellite enabled equipment in a highly cost effective manner. Although the price of airtime has been falling steadily as competition intensifies, it remains considerably more expensive than terrestrial alternatives.
For individuals or companies operating away from cell tower or WiFi coverage, making the most of each byte of data sent via a satellite keeps the huge advantages of global reception within a pre-planned budget.
A typical example is the RedPort Optimizer Premier, a VoIP gateway and data router that provides an 'all-in-one' solution for vessels. This intelligent router seeks out the most cost-effective connection for the task in hand, including terrestrial long-range cellular and WiFi. The router has a 'failover' function—if a terrestrial connection cannot be located, the router will search for compatible satellite broadband services including VSAT, Inmarsat, FleetBroadband, and Iridium OpenPort, for which it becomes a WiFi hotspot.
Optimizer Premier also gives users the maximum data usage with onboard email and web compression services, which the crew can access via a captive portal. GTC will be offering all of RedPort's most widely used services, with a particular focus on WiFi and Internet connections. GTC's team is always on hand to provide any further information, including the setting up of firewalls and secure networks, and operates from a modern office block and distribution hub in Poole, Dorset, UK.
globaltelesat.co.uk/
redportglobal.com/
---
Masters Of EO
On October 25, 2016, this year's winners in the Earth Observation (EO) competition, Copernicus Masters, were recognized by high-ranking industry and institutional representatives before an international audience in Madrid.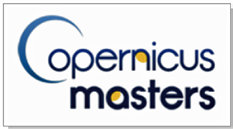 Taking home the grand prize was the team around Grega Milcinski from Slovenia's Sinergise Ltd., whose Sentinel Hub—a cloud-based web service for satellite data—triumphed in the T-Systems Open Telekom Cloud Challenge before edging out the winners of the other six categories.
EO satellites, including the Sentinels of Europe's Copernicus program, produce tremendous amounts of data every day. This presents an enormous potential for scientific and commercial applications on the ground. However, downloading, processing, and storing petabytes of data has posed major challenges for many user groups. Sentinel Hub makes it possible to browse, process, and distribute large amounts of data quickly and efficiently—even for non-expert users. Thanks to Sentinel Hub's ability to integrate into any GIS or web application, this online service is poised to fundamentally affect the daily work routines of developers, scientists, and many other target groups.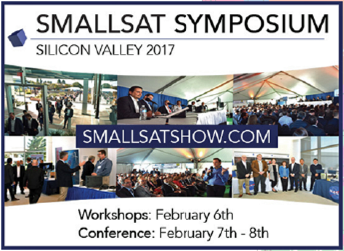 "According to a recent PWC study Copernicus has become the third largest data supplier in the world. Sentinel data access is full, free and open to all users world-wide. Sentinel Hub significantly simplifies the way users can access and process satellite data," said Dr. Josef Aschbacher, ESA's Director of Earth Observation Programs, at the awards ceremony in Madrid. "With applications like these, the 2016 Copernicus Masters competition has once again clearly demonstrated its potential to drive the innovative use of EO data and make the Copernicus program accessible to new user groups."
Copernicus Masters Competition
Having received a total of more than 900 ideas from over 70 countries to date, the Copernicus Masters has evolved into the leading international ideas competition for the nexgen of EO apps. Since 2011, the program has recognized each year's most promising and revolutionary innovations and business concepts.
The 70 best applications produced through the Copernicus Masters and the affiliated Space App Camps are now presented in the new ESA publication Copernicus in Action, in partnership with AZO.
In this year's seven topic-specific challenges, prizes worth a total
of 600,000 euros were sponsored by the Copernicus Masters' prominent partners:
• European Space Agency (ESA)
• German Aerospace Center (DLR)
• T-Systems International GmbH
• Satellite Applications Catapult Ltd.
• German Federal Ministry of Transport and Digital Infrastructure (BMVI)
• Stevenson Astrosat Ltd.
The University Challenge, meanwhile, was geared towards students and research assistants.
Along with cash prizes, consulting and data packages, and other benefits, the winners will now have the opportunity to ready their ideas for the marketplace at one of the 16 ESA Business Incubation Centers across Europe. With financial support from the European Commission, the new Copernicus Accelerator will also invite 40 Copernicus Masters' finalists to take part in a tailored eight-months mentoring program that will help them advance their business ideas.
The Seven Best EO Apps Of 2016
In addition to highlighting the benefits Copernicus offers to a wide array of sectors, the winners of this year's seven Copernicus Masters challenges present further proof of the competition's ability to showcase market-oriented applications of EO data.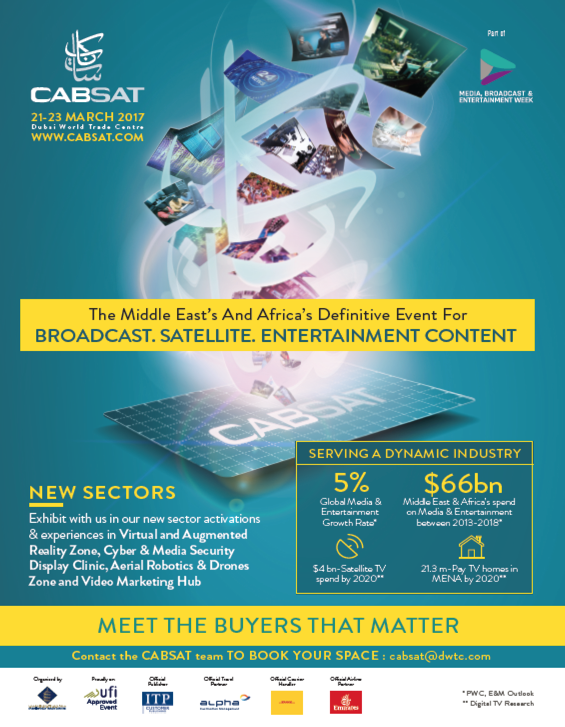 University Challenge
SpaceToPlace - EO to Empower UNESCO Site Managers, submitted by Professor Dr. Alexander Siegmund and his team from Research Group for Earth Observation (rgeo), Department of Geography, Heidelberg University of Education & Heidelberg University, Germany
ESA App Challenge
SnapPlanet - The Social Network for Earth Observation, submitted by Jérôme Gasperi, Jeobrowser, France
DLR Environment, Energy, and Health Challenge
Viridian Raven - Risk Analysis to Prevent Insect Outbreaks, submitted by Wendy Mensink and her team, The Netherlands
T-Systems Open Telekom Cloud Challenge & Overall Winner
Sentinel Hub - A cloud-based web service for satellite imagery, submitted by Grega Milcinski and his team at Sinergise Ltd., Slovenia
Sustainable Living Challenge by the Satellite Applications Catapult
EnviroSAR© - Managing Wildfire Disturbance in Moorlands and Heathlands, submitted by Dr. Gail Millin-Chalabi and her team at the University of Manchester, Great Britain
BMVI Earth Observation Challenge for Digital Transport Applications
RETRIEVE - Sentinels for Safe Transportation and Retrieval of High-value Goods, submitted by Hartmut Runge and his team at the German Aerospace Center (DLR), Germany
Astrosat End-to-End EO Challenge
SCAMPER - Safeguarding a EUR Six Billion Global Food Resource from Space, submitted by Bruce Hannah, National Space Centre Ltd., Ireland
The Satellite Masters Conference has become a must-attend event for industries, scientists, and start-ups involved in the commercial use of EO and satellite navigation. Initiated by AZO, co-organized by madri+d and Comunidad da Madrid, and with support from Deloitte, the conference was held for the first time at Madrid's Circulo de Bellas Artes, providing a festive setting for the ceremony, as well.
This year's winners had the chance to present their ideas to the international Earth observation and navigation scene and discuss innovations in space-based technologies and services with those in attendance.
To learn more about the Copernicus Masters and this year's winners, visit the competition website at www.copernicus-masters.com.
Additional information on the Copernicus program:
www.esa.int/copernicus
www.copernicus.eu
sentinel-hub.com/
---
SES Stress Sequestration
Escape the daily hassles that surround the race of life—de-stress, relax and enjoy nature—via SES S.A. Ultra HD distribution neighborhood that's hosted by SES-1, -3 and AMC-18 at the center of the North American orbital arc. Decompress as the satellites transmit the Nature Relaxation 4K channel.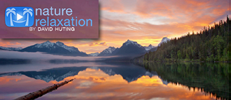 Vivicast Media provides multi-platform licensing of Nature Relaxation programming throughout North America.
The Nature Relaxation Ultra HD channel feed originates from SES's Woodbine, Maryland, mediaport, where the content is prepared and uplinked to the SES-1 satellite and distributed to cable and broadcast distribution points throughout the US and the North American region.
Nature Relaxation Ultra HD TV results from a partnership between the world's leading HD relaxation channel NatureVision TV and the highly acclaimed nature cinematographer David Huting, who founded Nature Relaxation.
The channel features more than 800 hours of beautiful, calming nature scenes, perfectly matched with soothing music designed to help viewers de-stress, relax, study or sleep.
The new UHD channel captures everything from majestic mountain ranges and waterfalls to incredible canyons, enchanted forests, brewing storms, wonderful wildlife and mesmerizing sunsets around the world in stunning, high picture quality 4K.
Jon Gorchow, the CEO of NatureVision TV, explained that Nature Relaxation Ultra HD offers an unsurpassed and growing collection of video that allows viewers to escape the daily rat race of life.
As is the case with the company's NatureVision TV HD channel, audiences can tune in to Nature Relaxation 4K to replace their worries with the wonders of nature and benefit from watching the calming and comforting nature vignettes after a long day.
SES was selected to launch this channel as their neighborhood is well positioned to reach the biggest audiences across the region and eventually the world.
ses.com
vivicast.com/
naturerelaxation.com/
---
A Major Magellan Contribution By TeamCast
TeamCast, a firm firmly engaged in digital modulation technologies for Digital Terrestrial Television (DTT), Wireless Transmission and Satellite Applications around the globe, has been selected to contribute to the Magellan project.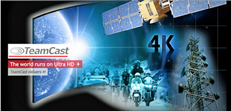 The Magellan project will be conducted by the French Space Agency (CNES) and involves several international companies within the satellite industry, including Thales Alenia Space. The focus of the project is the building and testing of the ground segment of an advanced broadband and broadcast access network.
Using High Throughput Satellites (HTS), the project is investigating and testing very high-speed Internet access and broadcast services into areas where no high speed ADSL or fiber is available.
TeamCast will provide the HTS modulation—based on their latest TYGER wideband modulator—as well as the digital pre-corrector of the linear and non-linear elements of the complete transmission chain.
Specifically, the 500 Mbaud capability and the DVB-S2X / Annex M / GSE features of TYGER will be at the heart of the direct link modulation section of the broadband access network.
teamcast.com
---
Moving On Up... Rainer Lorger & Oliver Herzberger For DEV Systemtechnik and Richard White For SSL
Mr. Rainer Lorger and Mr. Oliver Herzberger have been elevated by Quintech Electronics & Communications, Inc. and DEV Systemtechnik to the positions of co-Managing Director for DEV Systemtechnik.
Together, they will guide the company—Mr. Lorger will focus on the administrative and sales functions and Mr. Herzberger will head up the engineering and technology responsibilities. Mr. Herzberger has been with DEV since 1998 and Mr. Lorger joined in 2009.
The co-Managing Directors possess a familiar and focused understanding of the goals and direction of the company and will provide the leadership necessary to serve and grow the satellite and telecommunications industry businesses of DEV Systemtechnik.
dev-systemtechnik.com/
Then, enhancing Space Systems Loral's (SSL) focus on the US Government (USG) market, (SSL) has appointed Richard White as the company's role of Senior Vice President - Business Development, Government Systems, for the company—his work with USG over the past 30 years in providing mission critical solutions will hold him in good stead in this position.
He will focus on government systems for the company.
Mr. White was previously the Chief Executive Officer at Capstone Corporation, a privately held services provider to USG. Before that, he served in senior management roles at Harris Corporation from 1982 to 2013.
Mr. White is a graduate of the University of Toledo with a bachelor's degree in mechanical engineering. He earned a master's degree in mechanical engineering from Purdue University and an MBA from the Florida Institute of Technology.
He resides in Reston, Virginia, and is based at the SSL Government Systems office in northern Virginia.
www.ssslmda.com
---