In July of this year, two of India's DTH giants (Videocon d2h, and TataSky) promised they'd be adding 4K/Ultra HDTV services sooner, rather than later. Videod2h talked about such services being added later this year, while TataSky already has a huge set-top box (STB) order in place with Technicolor for delivery to them early in 2015.
Videocon's d2h payTV service is determined to be the first in the India market and wants to be ahead of TataSky, Dish TV and other DTH suppliers. Videocon d2h has approximately 11 million subscribers and the market is anticipating the company mounting an IPO later this year.
Videocon d2h currently supplies 22 HDTV channels to subscribers and the company promises Ultra HD "very soon," although no more specific than that statement. The 4K Ultra HD DTH services will be available commercially very soon. The live preview of the 4K technology by Videocon d2h is the first step toward ushering in a new era of DTH industry in India, the company said at a press event in Mumbai. "4K Ultra HD is the latest innovation in viewing technology. We have successfully previewed the service today and demonstrated our capabilities," said Saurabh Dhoot, a director at Videocon d2h.
Videocon d2h CEO Anil Khera said, "After many firsts in the DTH sector by Videocon d2h, once again we have taken the lead with 4k Ultra HD services. 4K services previewed today will revolutionize viewing in this country. The service will provide images with much more clarity, finer detailing and other nuances that the viewing differences will be unbelievable."
However, Videocon might well be in something of a local race, given that TataSky already has a volume STB order in place, as stated earlier in my column. TataSky used a live 4K demonstration event in Mumbai on Friday, July 4th, to showcase the FIFA World Cup quarter-final (France vs. Germany) soccer game, transmitted in 4K around the world
to various VIPs.
TataSky CCO Vikrem Mehra reminded guests, "When we launched HD in 2010, people doubted us, saying it won't work. As you keep enhancing the TV experience, the viewer will appreciate the efforts. So, Ultra HD is our endeavor in that area. A technology becomes popular when mainline payTV adopts it." TataSky has some 2.9m subscribers for its premium HDTV service out of a total subscription base of a claimed 13.5m.
The FIFA World Cup quarter-final and the July 13th final were captured in 4K, beamed to VIP showcase events, cinemas and, in some fortunate cases (notably South Korea, Brazil, Japan and some Gulf cities), even direct-to-viewers. Most of the major satellite operators had a hand in moving the 4K signals around the world, including Intelsat, SES and Eutelsat.
Moreover, the predictions for 4K/UHD-1 take-up continue to be robust. A fresh forecast said high-quality Ultra HDTV/4K TVs will grow to represent 26.6 percent of all TVs shipped in three years, according to Digitimes Research. They believe that from 2013 to 2017, the number of UHDTV displays in use will grow from today's 1.5m units to 68.2m.
Despite the higher retail prices, apparently consumers are buying into the technology, notwithstanding that some displays will not handle 60fps without a separate STB. Americans are increasingly replacing their once-enviable 50-inch TVs with even bigger screens; sized 65-inches and upwards.
Buyers generally are opting for giant screens—pushing sales of them up 50 percent in the past year while overall TV sales have faltered, according to current research from NPD Group. As prices fall, hardcore TV watchers and video gamers are finding sets affordable that a few years ago would have only been playthings for wealthier people.
"TVs are more affordable than they've ever been, so a 'supersized' TV today is still far less expensive than smaller screens were three or four years ago," said Jamie Bastian, a spokeswoman for U.S. retail chain Target which expanded its selection of big-screen TVs to include 70-inch versions this year, up from last year's 60-inches.
In Europe, two in five TVs in German homes are now smart devices and flat screens are present in the living rooms of 86 percent of German homes, according to trade body GFU, although awareness of 4K/UHD is still low. Only 13 percent recognized the term 4K, and just nine percent were aware of the term "UHDTV". Clearly, more consumer education is needed.
Data Out Of Germany
Globally, Ultra HD TV shipments will see a compound annual growth rate (CAGR) of 160 percent from 2013 to 2017, soaring from 1.5m units to 68.2m, according to Digitimes Research. Digitimes Research also states that 26.6 percent of all TVs shipped in 2017 will be Ultra HD models, and in the 55-inch segment, more than 90 percent of the LCD TVs to be shipped in 2017 will deliver Ultra HD or even higher resolutions.
As with other new types of video services, Ultra HD adoption will rely on compatible content and TVs to drive the market, according to Digitimes Research. While the current video industry environment is not ideal for Ultra HD TV, Digitimes Research argues that the expected support of Blu-ray Disc for Ultra HD content and increased user-created content will help demand take off in 2015. However, the active engagement of TV manufacturers will be the primary driving force of Ultra HD TV growth.
Traditionally, new TV technologies, such as 3D and OLED, have been driven from the top end of the market, in terms of vendor support and pricing. Ultra HD technology, on the other hand, is being driven by panel makers in mainstream markets by a multitude of vendors, with the China market taking the lead. Based on this, leading global vendors such as Samsung and Sony may be forced to engage in Ultra HD TV price competition earlier than they would like. This means there is a chance for Ultra HD TV to quickly become widespread in the overall TV market. Digitimes Research forecasts that in 2015, the penetration rate of Ultra HD TVs in the overall TV market will exceed 10 percent for the first time, with shipments reaching 30m units.
The Digitimes Research Special Report also looks at opportunities in the Ultra HD TV market from various perspectives, including developing trends in supply chain dynamics and technology trends in the TV System-on-Chip (SoC) and LCD panel industries. In addition, the report provides analysis of the competitive strategies for Ultra HD TV deployment for vendors from South Korea, Japan, China, as well as regional TV vendors.
Agreeing Upon Standards
July witnessed the important Digital Video Broadcasting group (DVB) publish their specification for UHD-1. The new DVB-UHDTV Phase 1 specification allows for the over-the-air transmission of 3840 x 2160 resolution pictures at 60Hz and promises much improved color depth, with 10 bits per pixel rather than 8. Once officially standardized, this specification will open the floodgates for 4K TV services to launch both on satellite and over-the-air platforms across Europe, and beyond.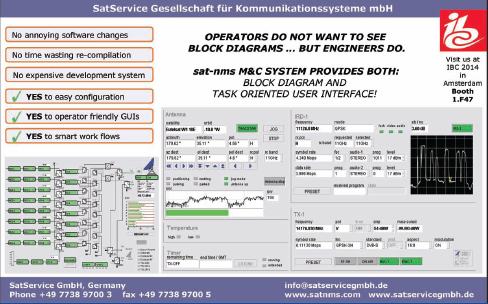 This will be a huge step forward in TV picture quality, offering a whole new range of colors, higher frame rates, double the horizontal and vertical resolution and four times the number of pixels. As readers know, that's nine times as many pixels as an 'HD Ready' 720p picture.
The standard uses HEVC and offers about double the data compression ratio as compared to MPEG-4/H.264. This standard effectively means that, while the number of pixels quadruples, they'll only need double
the bandwidth.
"HEVC is the most recently-developed compression technology and, among other uses, it is the key that will unlock UHDTV broadcasting," said Phil Laven, DVB Steering Board Chairman. "This new DVB–UHDTV Phase 1 specification not only opens the door to the age of UHDTV delivery but also potentially sets the stage for Phase 2, the next level of UHDTV quality, which will be considered in upcoming DVB work."
While this is fantastic news for 4K enthusiasts, there are some caveats, the main one being that the new specification is seemingly completely incompatible with any of today's TV tuners, even those using brand new 4K TVs with HEVC decoding built-in.
The new DVB-UHDTV Phase 1 specification has been delivered to the European Telecommunications Standards Institute, a not-for-profit body which is expected to formally standardize the specification in due course.
First up—the industry needs a SoC solution from companies such as Broadcom. These have been around now for some months in small production batches, and the sector is ramping up production (with companies such as Envivio and Elemental) to ensure volume production. Again, pre-production encoders and STBs were in use at Sochi, Brazil and other key sporting events this summer.
On July 1st Broadcom announced that its BCM-7445 SoC was being used for the FIFA World Cup 4K test transmissions, handling 60fps, demonstrating that production volumes were underway. Incidentally, this BCM-7445 was first discussed in January 2013 ahead of that year's CES. Hopefully, these developments will trickle down to the consumer electronics industry this coming winter in readiness for what many see as 4K/UHD-1 introductions during 2015-16.
About the author
Senior Contributor Chris Forrester is a well-known broadcasting journalist and industry consultant. He reports on all aspects of broadcasting, with special emphasis on content, the business of television and emerging applications. He founded Rapid TV News and has edited Interspace and its successor, Inside Satellite TV, since 1996. He also files for Advanced-Television.com. In November of 1998, Chris was appointed an Associate (professor) of the prestigious Adham Center for Television Journalism, part of the American University in Cairo (AUC), in recognition of his extensive coverage of the Arab media market.
---
Who? And, When?
To date, the market has seen dozens of tests and trials. Public and commercial broadcasters, national networks and speciality payTV operators have experimented with 4K, and deem the new HEVC-encoded systems a success. The debate over 'better pixels' also seems to have been won with the DVB 'standard' recommending 10-bit depth, exceeding the Digital Europe (the renamed EICTA, European Information and Communications Technology Industry Association) 8-bit proposal as a bare minimum.
Asia
• South Korea is already there, along with Japan and Hong Kong. Akamai, for example, says that these three markets are "far more prepared" for 4K than the rest of the world. The situation (especially in South Korea and Japan) with DTH transmissions is every bit as strong, but needs suitably-equipped displays and/or STBs. South Korea's 'Homechoice' is currently offering 4K on its new UMAX channel using ATEME encoders and offers a mix of 40 films, documentaries and animation.
• China is a huge fan of 4K and wants the technology to succeed in order to underpin its own, low-cost, display export business.
• Japan said 4K would start with recent soccer games and will use a BS satellite as part of its government-backed NexTV-Forum—ahead of transmissions of 8K (which NHK is still testing) in 2016. Toshiaki Baba, from the Next Generation Television & Promotion Forum, explained in April that broadcasters NHK, Nippon TV, TV Asahi, TBS, Fuji TV, JSAT and WOWOW, have all come together with SkyPerfecTV to use their satellite capacity to beam 4K programming.
North America
• The USA (and Canada) is trailing, said Akamai, and few cable MSOs are truly ready, as has been proven repeatedly with Netflix-type downloads which have resulted in network near-collapse. Comcast says they can handle 15 Mbit/s comfortably and announced at January's CES that it would be transmitting in 4K "later this year." Of course, DirecTV could go with 4K tomorrow (as could Dish Network, but must first gauge the likely enthusiasm from consumers and their willingness to pay). Officially, DirecTV states that 4K will have a material impact by 2016, and certainly sees itself as being in the forefront.
• DirecTV says it will provide 4K via Samsung 'Smart TVs.'
Latin America
• The FIFA World Cup—notwithstanding the humiliating defeat for Brazil—nevertheless demonstrated a hunger for 4K from the continent's soccer fans. The 2016 Olympic Games are but a heartbeat away for Brazil. Widespread test transmissions have taken place and most observers are quite happy with the results. Time will tell as to whether DTH or cable will take the lead.
Europe
• The assorted tests and trials carried out with the Brazilian futbal broadcasts are being digested and analyzed, but the fact is that a few major public broadcasters (the BBC and Italy's RAI, as well as France Télévisions) have tested various 4K delivery methods. French music channel NRJ has just started a two-week 4K trial for Parisians, using DVB-T2 transmissions and handled by TDF.
• Sky Deutschland is generally seen as being in the forefront of the Sky 'family' of channels and we might see announcements emerge at this coming August's IFA show in Berlin, followed by IBC in September. Industry insiders do not, however, see much happening until later next year.
• BSkyB is likely to be a slow-adopter of 4K. Their problem is that there are more than 10m STBs in the market (and about 3m remain in SD). However, a new quad-tuner box is under development with plenty of bells and whistles for the most gadget-hungry of the firm's loyal fan base.
• Canal Plus broadcast its first 4K tests almost a year ago in August 2013, and rumor is to expect something from C+ by the close of 2015.
• Russia's NTV-Plus might surprise us all and be an early adopter.
---