The Kratos Constellations podcast connects you to the innovators and experts who are redefining today's space and satellite industries. Constellation's guest, Lluc Palerm Serra, Senior Analyst at Northern Sky Research (NSR), talks about the Commercial Satellite Ground Segment as a key enabler for the industry's future. From managing the complexity of LEO constellations, to opening new mobility and consumer markets, to minimizing the explosion in infrastructure costs.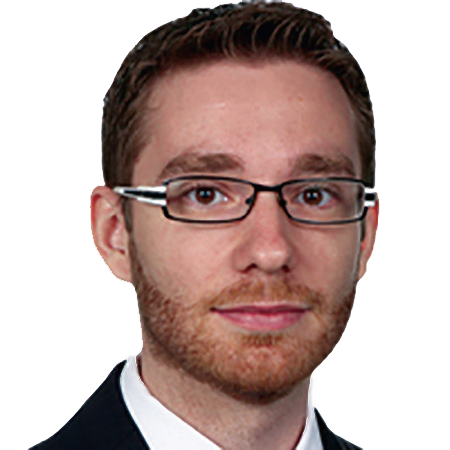 The original interview was edited for brevity and format.
John Gilroy, Moderator for Constellations (Constellations)
We hear about the need for new advanced networking capabilities as well as the convergence between satellite and terrestrial networks. Lluc, tell us more about this paradigm shift in the ground segment and its pivotal role in the industry's growth.
Lluc Palerm-Serra (LPS)
Thank you John. As you know, we're at a transformative time. Satellite operators and service providers are looking to enter new markets and to capture more growth. And the ground segment happens to be a key element for unlocking this potential.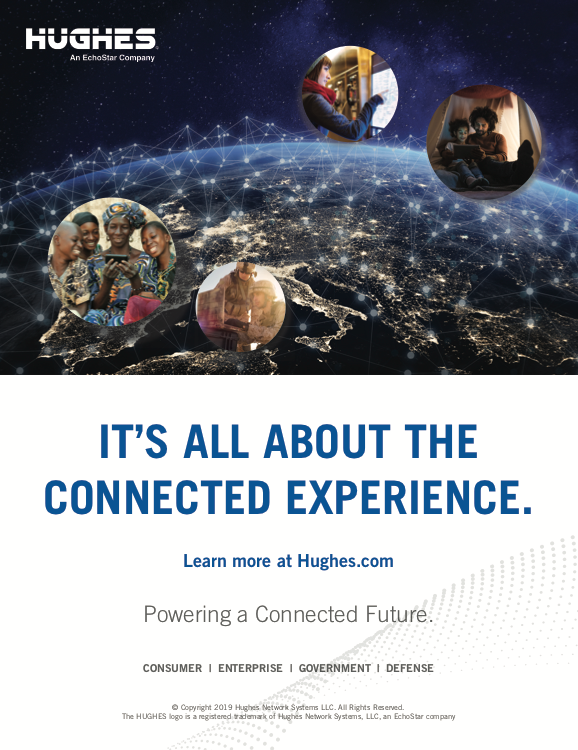 When you look at mobility for example, ground connectivity and antennas are going to be very important for those opportunities. If we look into other applications like cellular backhaul, again the ground segment plays a major role in how the industry will integrate with the terrestrial segment to support the expectations from consumer broadband users. With the planned constellations that are expected to cover the Earth, the most difficult challenges will be on the ground, from developing the terminals to coordinating all those satellites — across all these areas, costs must be kept low.
Constellations
In the terrestrial telecom segment, there's been a transition towards advanced networking capabilities such as Software Defined Networks (SDN), and Network Functions Virtualization (NFV). How do you see these capabilities impacting the satellite industry?
LPS
These kinds of architectures are conducive to handling a lot of the new capabilities that you hear about — beam hopping, beam-forming, detailed payload — which are essential to the future growth of the industry. And that needs to be designed in tandem from the ground and space segments.
Satellites are flexible but their timelines are lengthier than the terrestrial side, so these functions will be important for the industry, for example to lower the cost per Gigabyte and for opening new applications that can integrate with the general telecom ecosystem.
Constellations
So what are the hurdles involved for satellite operators to take advantage SDN and Network Functions Virtualization?
LPS
The satellite industry has historically required a lot of investment, with long timelines, making it somewhat risk adverse. Changing the mindset of the industry is going to take time but we see that happening. If you look into the types of networks that satellites are serving, they're diverse, so you might have a satellite that is serving five different service providers with 75 different customer profiles across different platforms. So developing technologies for all those kinds of customers can be difficult. New applications usually make sense when they can be scaled to larger networks. Given the limited size of the typical satellite network it can make it difficult to implement.
Constellations
In the past satellite operators only needed to be concerned with building out ground infrastructure to manage a relatively small number of satellites. Now they're looking to orchestrate hundreds of satellites and potentially thousands of spot beams. What are the challenges?
LPS
The number of satellites, and hence the complexity of satellite networks, has grown exponentially, so an important challenge will be to control costs. We see an interesting trend in the per megabyte cost on the space segment, in that it's going down rapidly, but not to where the terrestrial side is. As our networks grow and get more complex, the industry needs to improve on that. And virtualization will hold down a lot of those costs.
Constellations
In the commercial world one of the advantages of a software defined network is that you can reduce costs by efficiently managing networks, for example, updating servers and routers from one location. What are the benefits of SDN in the ground segment?
LPS
With HTS satellites, you have a rapidly growing number of gateways and entry points in the network. So you may have increased complexity, but also increased power to manage those systems. Having powerful network management system will be key in managing those systems and controlling those costs.
---

---
Constellations
What are operators looking for in order to handle increased throughputs with more network management needs?
LPS
On the one hand, you have different operator models, and on the other hand, you have the new technologies coming to the market.
The new focus in the ground segment is shifting from satellites to networks. With satellite operators getting closer to end users, the transition is from measuring megahertz to measuring megabytes.
We used to measure the feed rate, and in the HTS world that is totally outdated. Ground segments are now part of the technology discussions for satellite operators for these new models. With these more powerful platforms you can take the same throughput and allocate bandwidth faster to different terminals to deliver much better service to the end-user. It isn't so much about the throughput itself, but reducing the time you're waiting to get your content. That kind of performance and metrics are where ground segments need to improve.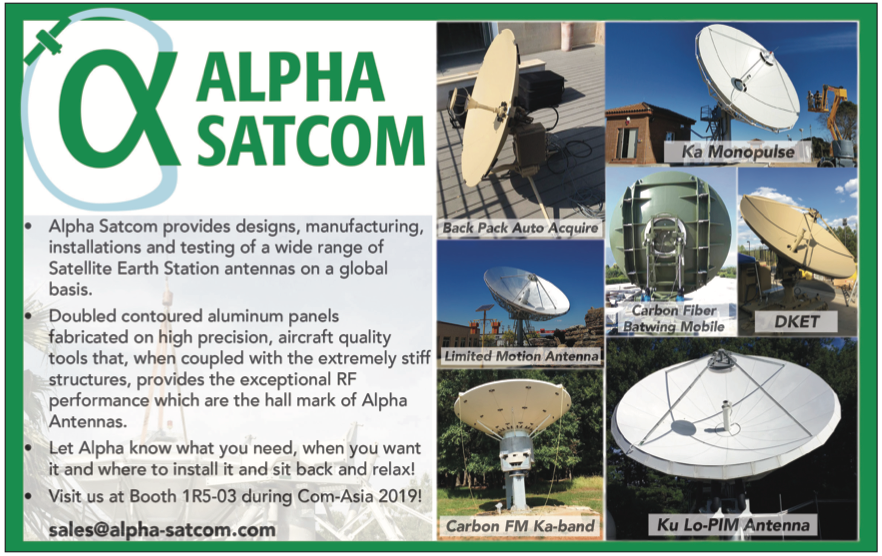 Constellations
Server virtualization has been around for a decade. Software defined networks apply that virtualization to the network. Can you explain Network Functions Virtualization, and how it takes virtualization to the next level with more satellites and throughput?
LPS
Network Functions Virtualization essentially bring a lot more flexibility into how the networks are built and being able to redesign them dynamically on the go. With HTS, for example, you'll soon have video constellations, which means new complexities but also new opportunities for the industry. This is another situation where you have higher throughputs, different type networks, and you have some sophisticated traffic that must be manipulated in a complex environment. The next big step will be how we deal with traffic that goes through the satellite. The industry has done a good job in improving throughput and improving the physical layer of the link. But there is still a lot of room for improving how to optimize the links, how to integrate better with the rest of the network, how we optimize video going through the satellite, how we develop new technologies like streaming multicast. All those aspects of traffic manipulation should improve the prospects for the industry.
Constellations
Commercial networks talk about architecting the network. I want to ask you about some concepts that are involved with ground segment architecture. Let's start with Flat Panel Antennas or FPAs and how they are impacting the ground?
LPS
We believe flat panel antennas are going to be one of the key technologies to unlock the industry. On one side, you have the mobility segment starting to get cheap terminals. FPAs will be one of those technologies that will open the SATCOM market to new verticals. On the other side, having cheap FPAs will be critical for Non-Geo constellations to reach mass markets. If you want consumer broadband adoption, then FPAs will be essential.
Constellations
At twenty times normal throughput, we used to talk about HTS as being high. Now we're talking about VHTS, or very high throughput. What are the implications?
LPS
It's another magnitude of more throughput. And, of course, that's another magnitude of more complexity in managing the network.
Constellations
How do Non-Geo satellites factor in to that – does it add more complexity?
LSP
Absolutely. The Non-Geo beams offer lots of new attributes that the industry likes, like low latency and truly global coverage, but there are challenges too. Again, from the Non-Geo point of view, the ground segment is somewhat overlooked. The need for inexpensive terminals and being able to orchestrate all those satellites will be key.
Constellations
The internet has brought lots of new business models and concepts, from Amazon to software-as-a -service. If you're a satellite operator looking at these dynamics, how will the concept of infrastructure-as-a-service or IAAS impact your business model?
LPS
We see that being implemented quite a lot today. A lot of equipment vendors are trying to move from purely hardware sales to services and that has to do with getting closer to the satellite operator. That already happened on a terrestrial level a couple of years ago and we see that happening with satellite as well. That's also pushing vendors into adopting more risk and sharing efforts with satellite operators in commercializing capacity or even co-investing in those efforts.
Constellations
Yes, risk is a four-letter word. How is risk being shared?
LPS
We see vendors, service providers, and satellite operators dealing in payload offers to go after end users. And we even see satellite operators trying to partner with users like mobile carriers in revenue sharing models. Risk is critical and being able to manage that will be very important to capture those opportunities.
Constellations
As we see people working together and perhaps partnering, will there be fewer and larger deals in the future because of those consolidations?
LPS
Yes, because of the nature of the technology you see many operators now selecting just one platform for their entire HTS payload. Winning those deals will be critical for vendors to be successful. You mentioned consolidation, that's probably the next step for equipment vendors as there will be fewer deals, and it's going to be harder to capture those deals.
Constellations
Perhaps we'll see creative partnerships in the next three to five years, with dynamic technology that we haven't even thought of yet. Where do you see the ground segment market going in the next few years?
LPS
I think we'll see those things we've discussed. Hopefully flat panel antennas will come down in price and open up a lot of markets like consumer broadband for Non-Geo or mobility applications. Also, we should mention VSAT platforms and how they need to continue expanding performance. Perhaps not so much on the physical layer, but how they optimize the traffic that goes through the link. And of course constellations and mobility. All those types of networks need very powerful management systems. That's one of the key elements for the future, being able to operate those networks at very low cost. And a fact you just mentioned, the industry generally trending toward fewer deals so we will probably see some consolidation in the coming years.
Constellations
People always want to look into the crystal ball to predict the future. Looking down the road, say 8 or 10 years from now, will the satellite ground segment look anything like today or might it be entirely different?
LPS
I agree with you, it's going to be completely transformed. It's actually increasingly difficult to differentiate between the space segment and ground segment. In 10 years we may not see any difference. I wouldn't be surprised if we see a greater integration between those in the space segment and the ground segment.
Constellations
We'll have to standby and keep an eye on what's going on because it's changing so quickly. I would like to thank our guest, Lluc Palerm-Serra of NSR.
Listen to this and 40 other podcast interviewson Constellations:
www.kratoscomms.com/constellations-podcast
---