---
Vector Acquisition Corp.'s Rocket Lab Merger Is Approved By The Firm's Shareholders
Vector Acquisition Corporation (Nasdaq: VACQ) ("Vector"), a publicly traded special purpose acquisition company (SPAC) backed by leading technology investor Vector Capital, has announced that Vector's shareholders voted to approve the company's proposed merger with Rocket Lab USA, Inc. ("Rocket Lab" or the "Company") at the firm's annual, general meeting of shareholders that was held on August 20, 2021.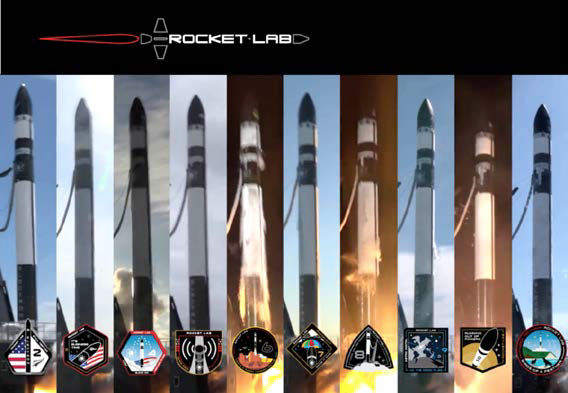 Vector also announced that holders of less than 3% of its Class A ordinary shares have properly exercised their right to redeem their shares in connection with the proposed merger. As a result, the gross amount of cash that that the combined company will receive from Vector's trust account and concurrent PIPE financing upon the closing of these transactions, before transaction expenses, will equal approximately $777 million.
The merger is scheduled to close on August 25, 2021, and the common stock and warrants of the combined company, which will be renamed "Rocket Lab USA, Inc.," are set to commence trading on the Nasdaq Capital Market on August 25, 2021, under the new ticker symbols, "RKLB" and "RKLBW", respectively. The formal results of the vote will be included in a Current Report on Form 8-K to be filed by Vector with the Securities and Exchange Commission (SEC).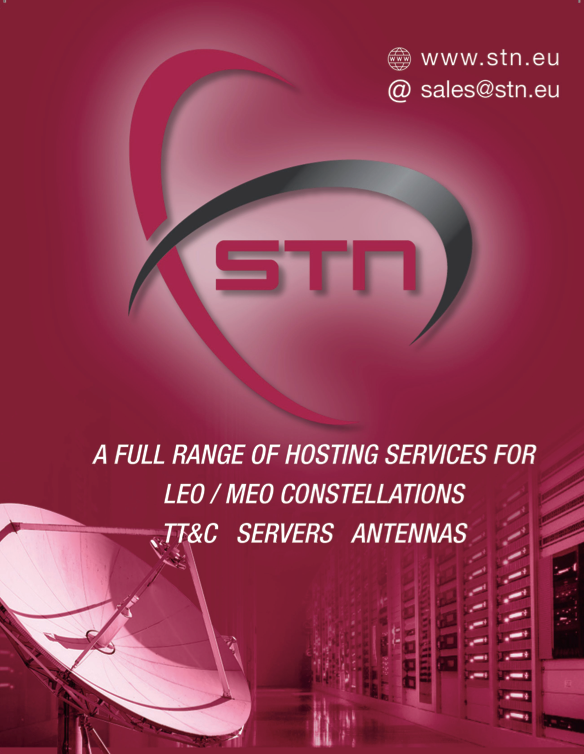 "Rocket Lab has created a sustainable, affordable and innovative path to space, a feat once considered nearly impossible. We look forward to further supporting the Company, which is poised to lead the fast-growing space launch, systems and applications markets," said Alex Slusky, CEO of Vector and Founder and Chief Investment Officer of Vector Capital. "This is an important milestone for Vector and Rocket Lab, and we are grateful for our shareholders' overwhelming support as Rocket Lab continues its journey to becoming a public company."
"This significant milestone accelerates our ability to unlock the full potential of space through our launch and spacecraft platforms," said Peter Beck, Founder and CEO of Rocket Lab. "With the support of public shareholders, I'm excited to build on our established track record of mission success as we continue to transform the way we use and access space."
A video detailing the Rocket Lab story is available at this direct link…
---
Intuitive Machines Partners With SpaceFlight To Provide Secondary Rideshare Services On Their Upcoming IM-2 South Pole Mission

Intuitive Machines has partnered
with Spaceflight Inc. to provide
secondary rideshare services on
the company's upcoming IM-2
South Pole Mission, scheduled
to launch no earlier than Decemberof 2022.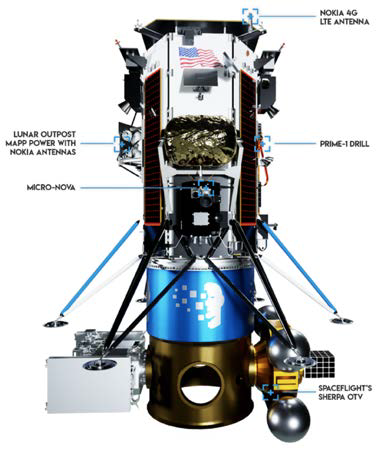 Using the excess capacity on Intuitive Machines' Nova-C lunar lander, Spaceflight Inc. will offer rideshare opportunities onboard their next-gen Sherpa Orbital Transfer Vehicle (OTV) for deployment into trans-lunar and low-lunar orbits and beyond to Geosynchronous Equatorial Orbit (GEO).
IM-2 South Pole Mission includes a Nova-C class lander to land 130 kg of payloads on the lunar surface. It also has excess capacity on the launch vehicle that delivers 1,000 kg of payloads on an Evolved Expendable Launch Vehicle Secondary Payload Adapter (ESPA) ring into a direct throw high energy orbit.
This high-energy ESPA "rideshare" option allows customers to proceed to lunar capture quickly, redirect to points elsewhere in high Earth orbit, or depart for destinations in the solar system with less demand on their propulsion.
---
OneWeb's New, Small, User Terminal Debuts
OneWeb has unveiled their newest and smallest user terminal that offers high-speed internet connectivity to businesses, governments and communities across the globe as well as in remote locations.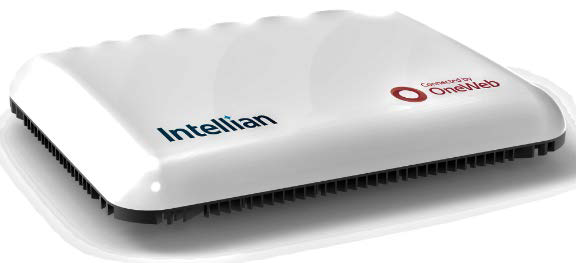 Developed in partnership with Intellian Technologies, Inc. and Collins Aerospace, the Compact-Electronically Steered Antenna OW1 user terminal, will play a key role in realizing OneWeb's vision of bringing high-performance, easily installed, affordable communications services to the world's least-connected regions and industrial sectors.
The OW1 terminal will bring performance, adaptability and a low profile that will make it ideal for delivering OneWeb-powered satellite broadband in a wide range of settings. The flat-panel antenna at the heart of the unit is easily installed, only requiring basic mounting and wiring skills to install and, coming in at 50x43x10 cm and around 10 kg, The flat-panel antenna will integrate with a OneWeb satellite modem in an environmentally sealed outdoor unit, can be installed using an optional stabilized J-mount and will connect via a single combined power and data cable to an indoor unit that will in turn provide connectivity to the end user devices, such as laptops or routers. The new device follows the successful completion of OneWeb's 'Five to 50' launch program that has delivered the satellites required to bring OneWeb services to Canada, the UK and Northern Europe later this year. OneWeb is on track to deploy its full fleet of satellites by 2022.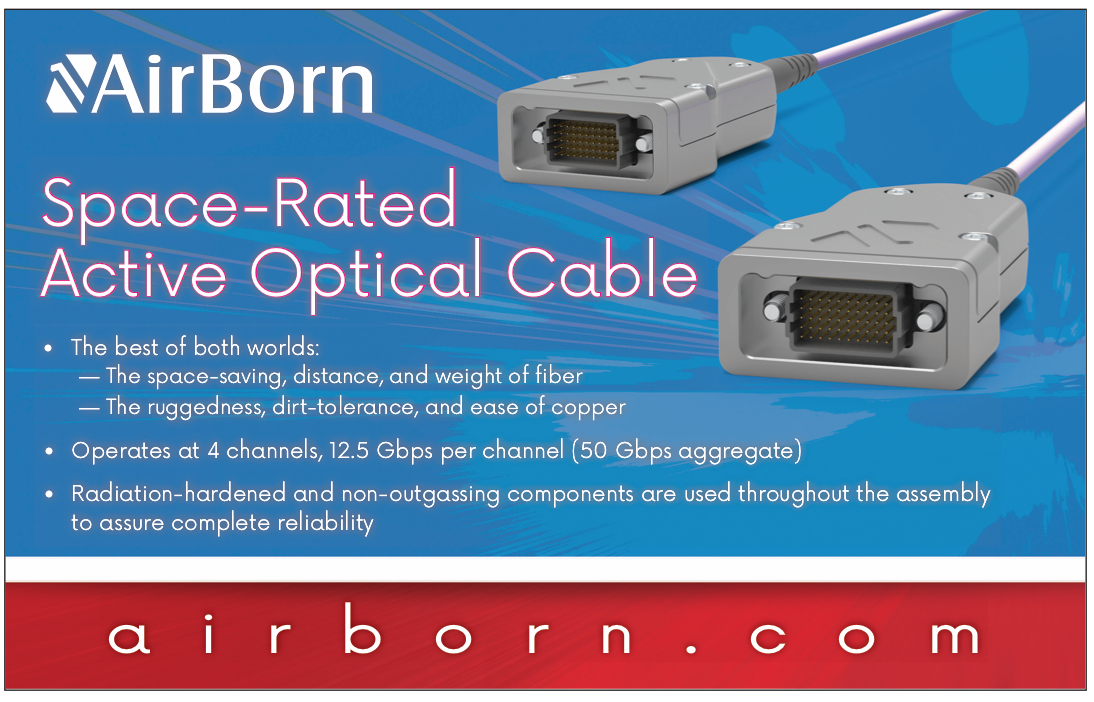 Michele Franci, OneWeb's Chief of Delivery, said, "We are so excited to bring this user terminal to market, and we thank Intellian and Collins for their invaluable partnership in making it a reality. OneWeb's vision of connecting the world requires the hardware to do it, and we are pleased to be able to offer an affordable, compact and easy-to-install user terminal. It will connect and empower communities and small to medium-sized businesses, opening up applications for a wide variety of purposes, including community Wi-Fi in remote regions; rural retail point-of-sale systems; agricultural Internet of Things functions; and internet service in hotels, health clinics, research stations and more, located in places that the status quo has left unconnected."
"This agreement marks another exciting milestone in our great partnership with OneWeb, delivering another unique Intellian user terminal to address new markets and requirements with a high bandwidth and low latency user experience," said Eric Sung, President and CEO, Intellian Technologies Inc. "The OW1 is our first flat-panel antenna, following years of investment in R&D, expanding our comprehensive OneWeb portfolio. This user terminal is a continuation of our ongoing mission of 'Empowering Connectivity', allowing customers in remote and challenging environments to access a cost effective and enhanced user experience otherwise inaccessible to them. The OW1 from Intellian along with OneWeb's LEO service, can enable business growth, empower education and support the delivery of critical services in communities on a global scale." delivery of critical services in communities on a global scale.
---
One Hundred Percent Success For SpaceFlight's SXRS-5 Mission
During the 36th Space Symposium, Spaceflight Inc. announced the company had achieved 100% mission success for both its primary and secondary missions for SXRS-5, including the commissioning and successful firing of Astra's Apollo Fusion electric propulsion system to enable orbital transfers.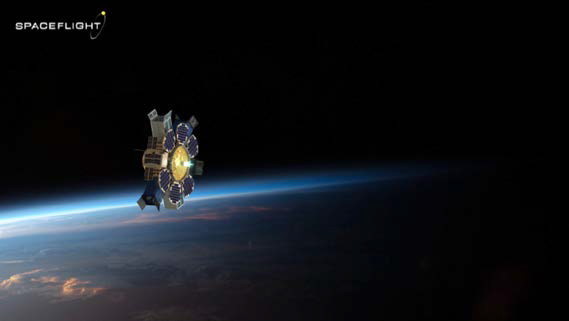 payload remaining on board. The mission, which launched on June 30 aboard SpaceX's Transporter-2 mission from Cape Canaveral, Florida, featured two of the company's innovative next-generation Sherpa orbital transfer vehicles (OTVs) — Sherpa-LTE1 and Sherpa-FX2.
For the primary mission, the avionics systems on the two OTVs were tasked with separating 35 payloads, including six microsatellites and 29 cubesats, with a hosted payload remaining on board.
Following the successful deployment of all customer spacecraft, Sherpa-LTE1 initiated the mission's second objective, ensuring all systems were operational and in good health as well as commissioning the propulsion system for additional orbital maneuvers.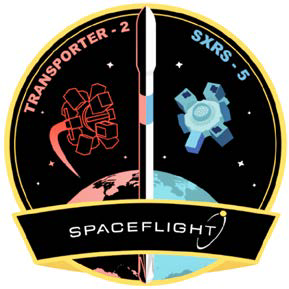 All the data collected from these experiments will provide valuable insights before Sherpa-LTC1, Spaceflight's first chemical propulsion OTV, launches on board SpaceX's Transporter-3 mission, targeted for no earlier than December 2021.
Spaceflight successfully completed all of its identified mission goals over the past eight weeks. Milestones accomplished include:
• Avionics sequencers (R2A) on board the two Sherpa OTVs executed commands successfully, deploying 100% of customer payloads as planned within 24 hours.
• All Sherpa subsystems were confirmed operational and healthy. System temperatures, voltages, and other data were all within the predicted limits.
• Sherpa-LTE1 de-tumbled and commissioned the Astra/ Apollo Fusion electric propulsion system.
• Sherpa-LTE1 successfully performed thruster ignition and operation on its first attempt and is now preparing to enter its tertiary phase of the mission, where it will maneuver to various orbits and conduct automated maneuvers on a weekly basis.
• Successful demonstration of modular subsystems, including Sherpa's propulsion and command-and-control operations, proving rapid prototyping by going from kickoff to flight in less than six months.
• Spaceflight's free flyer OTV, Sherpa-FX2, successfully demonstrated payload hosting, similar to Sherpa-FX1 which launched on SpaceX's Transporter-1 mission in January.
• Contact was made with 34 of the 36 payloads within hours of launch, with several customers communicating with their spacecraft before the deployment sequence was complete.
• All spacecraft separation data was shared with the industry's space object tracking body, 18th Space Control Squadron, as planned within 48 hours for ongoing tracking and monitoring.
As the only company to have successfully flown three OTVs in six months, including the industry's first electrical propulsion version, Spaceflight has plans to launch two more OTVs later this year, including the firm's first chemical propulsion vehicle, Sherpa-LTC.
Building on the success of these Sherpa missions and the company's experience managing 41 missions to date, Spaceflight is actively planning Sherpa missions beyond LEO to GEO and cislunar orbital insertions.
"The success of this mission has exceeded our expectations, an indication the technology we designed will be effective in executing a wide variety of missions," said Phil Bracken, VP of engineering for Spaceflight. "With its versatility and modular architecture, Sherpa will be capable of not only deploying satellites, but hosting them on orbit, supporting infrastructure development, using various kinds of propulsion — all at unmatched development speeds. We are excited to continue building on the success of SXRS-5 and innovating new ways to use Sherpa to support our customers' missions."
"The successes of Sherpa-LTE1, and the promise of Sherpa-LTC, demonstrate the capabilities of our groundbreaking innovations to take spacecraft to any orbit — from LEO, medium Earth orbit, geostationary orbit, lunar or beyond, in a way that has never been accomplished before," said Grant Bonin, SVP of business development at Spaceflight. "We are committed to the overall development of space and our Sherpa program is a significant component of our vision to offer the most comprehensive launch solutions to get our customers' payloads to space — whenever and wherever they want."
---
Rogue Space Signs A Launch Service Agreement With Firefly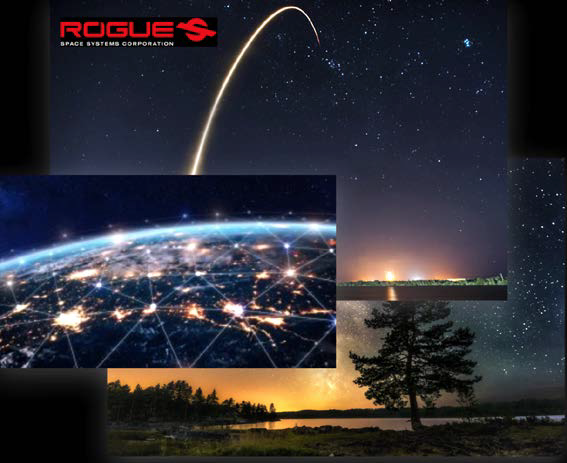 Aerospace Rogue Space Systems Corporation and Firefly Aerospace have signed a Launch Service Agreement (LSA).
The agreement confirms that Rogue has secured the entire payload mass capacity aboard a Firefly Alpha rocket, scheduled for liftoff from Cape Canaveral in the fall of 2023.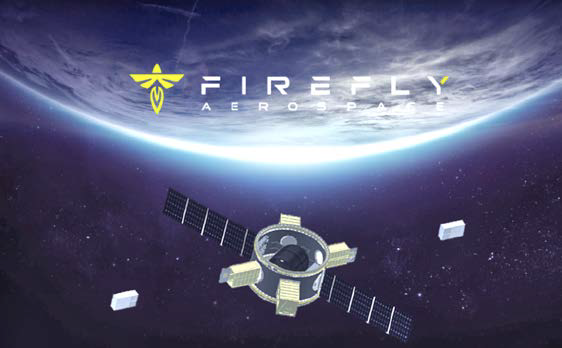 In addition to being the anchor customer, Rogue Space will sign, manage, integrate, and deploy multiple customer payloads on the flight with their Fred OTV (Orbital Transport Vehicle) spacecraft. The agreement enables Rogue Space to offer their customers a cost-effective transport program for both dedicated and rideshare missions that require drop-offs at varying altitudes and inclinations in LEO and beyond.
This first agreement with Firefly sets the foundation for several programs Rogue plans to announce in the coming weeks and months ahead. The intention is to build additional launch capacity with Firefly and other launch providers with the goal of setting a cadence of launches targeting smallsat operators that wish to leverage the value-added capabilities of Rogue's various Orbital Robots (Orbots™) programs. Rogue is looking to begin seeding its Orbot services constellation into LEO beginning in 2022.
---
Ball Aerospace Is Selected By NASA To Engage Instrument Architectures + Designs For The Next Generation Landsat

Ball Aerospace was selected by NASA for two Landsat Next architecture studies: Landsat Next Instrument Study – Constellation Satellite Concept and Landsat Next Instrument – Single Satellite Concept. The two six-month studies will look at instrument architectures and designs for the next generation of Landsat.
As part of the two studies, Ball will examine instrument architectures that extend Ball's Operational Land Imager (OLI) and Reduced Envelope Multi-spectral Imager (REMI) instrument designs to address new spectral bands, improved spatial resolution and new orbit parameters.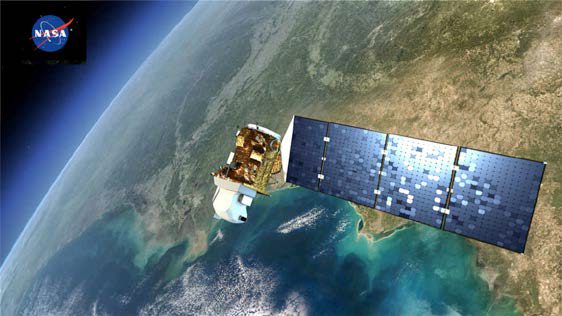 Ball has played a key role in the continuity of the current Landsat program having built the OLI instrument flying on the Landsat 8 satellite and the OLI-2 instrument for Landsat 9, which is launching this year. In addition to OLI-2, Ball developed and built the cryocooler for Landsat 9's Thermal Infrared Sensor 2 instrument.
"Users around the world rely on the continuity and reliability of the Landsat Program and Ball Aerospace has demonstrated technical reliability and business continuity over our more than six decades of experience providing leading-edge systems and instruments to monitor Earth's environment," said Dr. Makenzie Lystrup, vice president and general manager, Civil Space, Ball Aerospace. "Our history is strong, but we're always looking to the future – to how we can employ innovation to support sustained measurements. These studies are an important next step in developing a flexible architecture for the next generation of Landsat."
---