Broadcasters are under increasing pressure to provide a constant flow of content to viewers on a multitude of platforms. Breaking news and other live events need to be covered instantly — the industry is awash with talk of Over-The-Top (OTT) video — many are predicting the death of satellite broadcast. However, there are many reasons why that is simply not the case and, in fact, satellite broadcast has a highly positive future.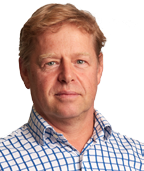 Broadcast Under Pressure
There is no denying that the broadcast marketplace is evolving — broadcast is no longer simply the remit of broadcasters via a single channel, as anyone who can create and distribute content can deliver OTT content to eager viewers. This is making the competition fierce and is also putting broadcasters under increasing pressure to lower subscription costs or even offer content at no cost.
In the newsgathering scenario, as soon as anything occurs, not only are their a plethora of broadcasters competing to cover the incident but there will be masses of people at the scene with their smartphones who are capturing and instantly streaming the news occurrence. Broadcaster who are not present at a major event to instantly obtain their own coverage will find viewers heading elsewhere to obtain the breaking story.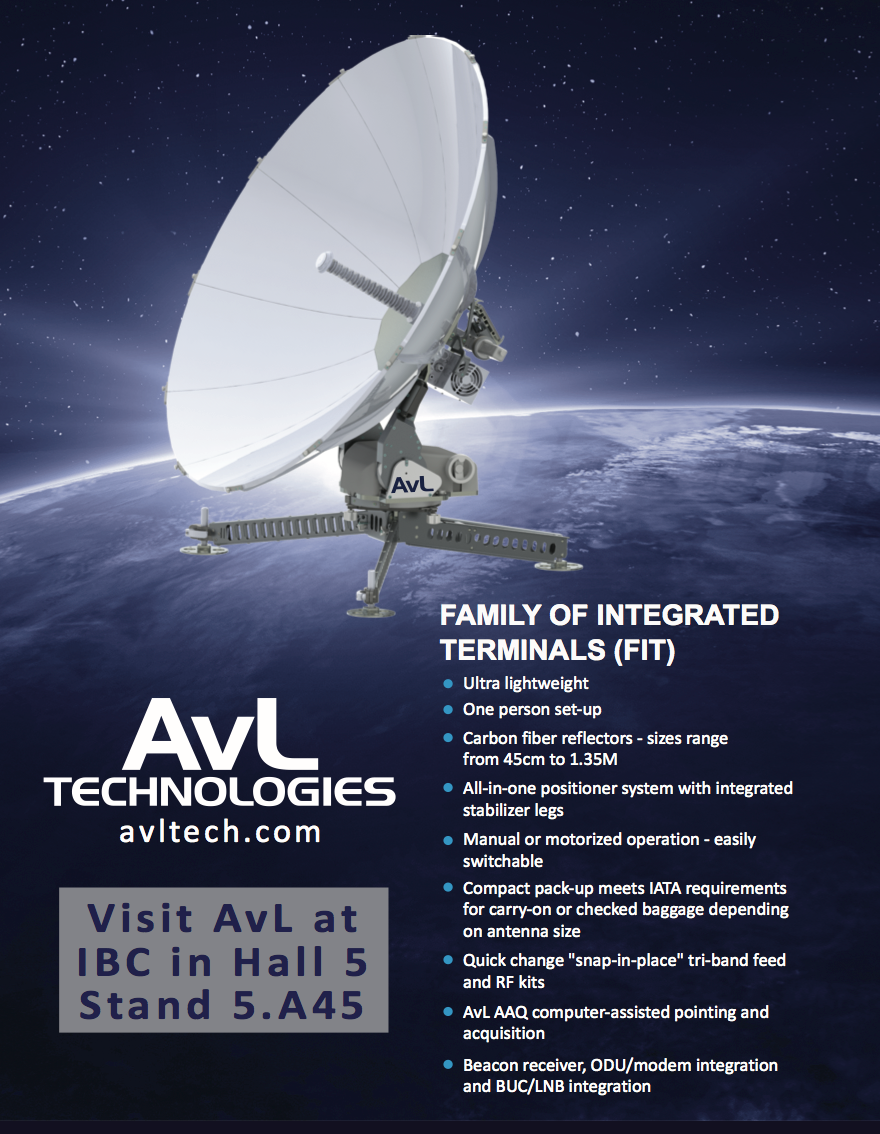 The same holds true for major occurrences, such as sporting events, concerts, festivals and the like. These are increasingly being streamed from phones across the Internet and they are attracting numerous viewers — just look at the number of videos resident on YouTube. Of course, broadcast content is going to be of a much better quality and would be generally preferred by consumers — if there is a viewing option.
In this increasingly competitive environment, attracting viewers when considering all of the tools they have at their disposal requires broadcasters to consider how they deliver content more cost efficiently. Therein lies a problem, as it is all far too easy to cut corners and buy equipment that is under par in order to compete on price. Unfortunately for those that do so, the result can often be a poor quality feed.
The Satellite Reputation — Are We Over It?
Satellite broadcast has had a rough ride over recent years. Many years ago, when the first satellite broadcast happened, the public was wowed. No matter that at that time the picture was a bit grainy. The very fact that satellite broadcasting was possible was amazing.
Technology has moved on at great speed and these days no one really knows or cares about how the video is getting to their screens as long as that content is available and the quality of the transmission is good. Nowadays, there seems to be a certain stigma with satellite, which is often considered to be a
legacy technology. For those working in this field, the understanding is that such beliefs are nonsense — there are a wealth of applications that totally rely on satellite and the attendant technology.
With all the talk of cord-cutting, satellite broadcasters, along with other traditional broadcasters, are naturally concerned. Many are embracing change and adopting more hybrid approaches. OTT options from satellite broadcasters are appearing on the market, such as Sky's offering, Sky Go. However, despite these challenges and the apparent satellite stigma, this author believes the future is bright for satellite broadcast, especially for live coverage of events from the field.
Staying Connected
The most obvious argument for the importance of satellite is the need for connections everywhere for content delivery... everywhere. While it is true that we live in a much more connected world, it remains unlikely that there will be a ready-made fiber connection at every breaking news event or live sporting event. In the case of disasters, any existing connection infrastructure is more than likely to have been impacted. In many of these cases, satellite is the only way to obtain a reliable connection, and quickly. Being able to arrive on site with a portable Very Small Aperture Terminal (VSAT) terminal ready to go has obvious advantages for a number of applications, including for the broadcast world, where these pressures are quite apparent. Thankfully, technology is getting far easier to use, with many auto-pointing antennas making it easy for anyone to setup the equipment, automatically lock-on to a satellite and be ready for video capture in mere moments.
VSATs — Are They Getting Better?
While it is true that getting live coverage is critical, neglecting quality is not an option. Consumers, who are used to receiving content from multiple sources and have much less channel loyalty than ever before, expect a certain level of quality from all of their content sources. If there is any visual degradation, they simply obtain their coverage elsewhere.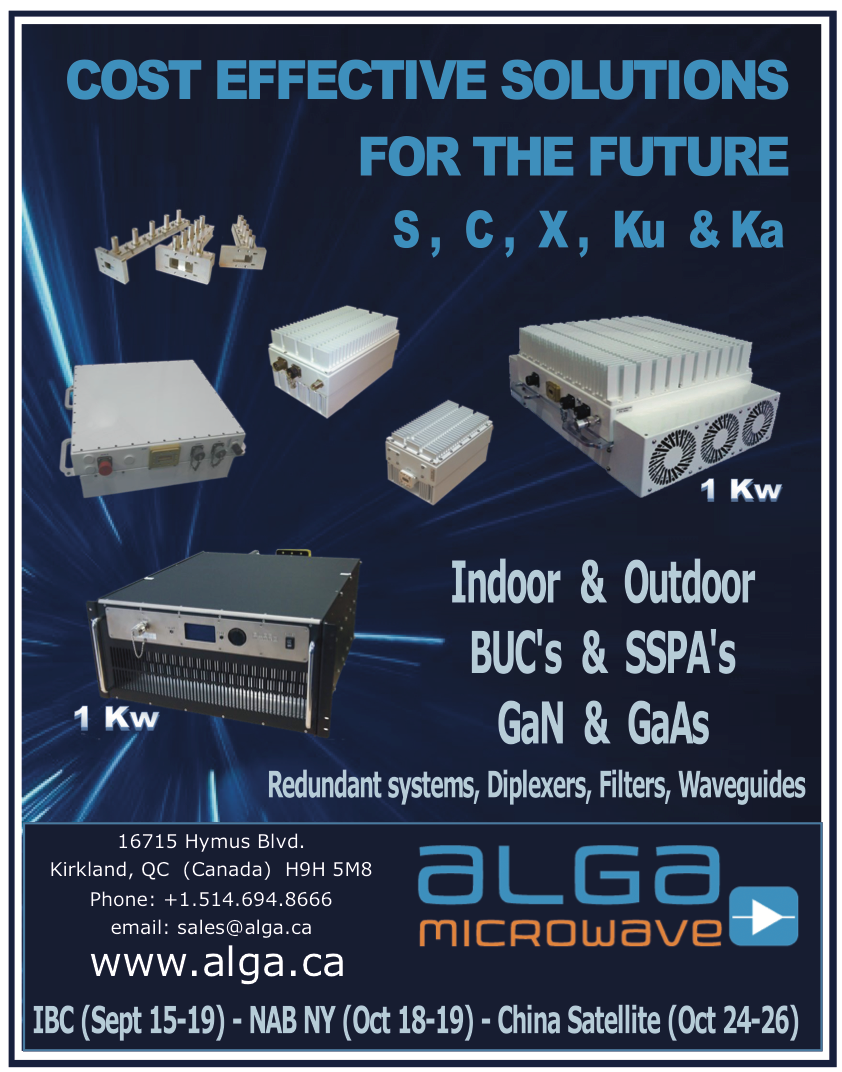 One of the biggest challenges with VSATs is obtaining consistent quality consistently throughout the capture and delivery process. Not all VSAT terminals are up to the task. The market has, unfortunately, been flooded with some poorly made antennas. When a satellite broadcast feed is not up to par, not only does that make the consumer move away from that particular feed, but it also potentially damages the reputation of satellite broadcasting as a whole —that has the potential to impact all who are operating in this field. As an industry, all need to ensure superb content quality all of the time.
Equipment That Can Cope
VSAT equipment also needs to be able to cope in some rather unique conditions. In the world of outside broadcast (OB), the trucks could be in remote locations with tricky driving conditions that could cause equipment damage if the appliances are not up to the task. In other applications, this is even a bigger issue.
The military, for example, needs to be assured that their equipment can really be pushed to the limits and be able to transmit data, perfectly, on each occasion of use. Absolutely critical is that all VSAT equipment in all parts of the chain be viable and reliable.
The Future Of Satellite
Satellite for broadcast will remain extremely important for the foreseeable future as this technology is a highly efficient way to deliver coverage to viewers no matter where they are located or from wherever the event is occurring.
That fact is why satellite is far more crucial across multiple applications than given credit for and also why satellite will become even more important as the demand for coverage everywhere will continue, from cars to fridges.
With increasing demands, satellite will be more important than ever before and broadcasters need to ensure that all of their equipment is up to the challenge.
www.etlsystems.com/
---