Last year, we ran a series of Carrier ID Tours at the major events around the world. The result was to some extent mixed, but they were extremely well received by all who participated and particularly well attended at CommunicAsia. This year, we have decided to run the tour again, but this time with a slight twist.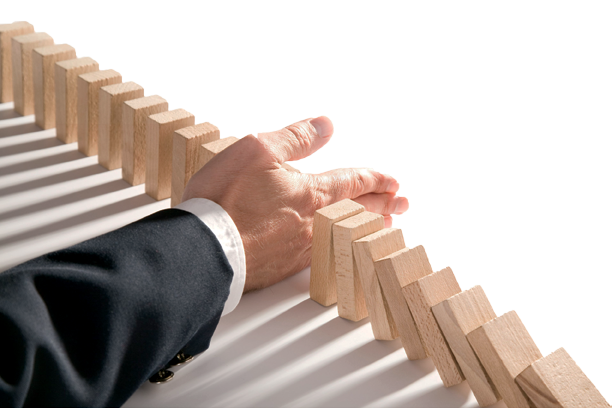 Not Just Carrier Interference Detection (CID)
One of the biggest differences this time around will be the fact that the sessions won't just cover CID. It remains a hot topic, of course, and we need to continue this education portion of the tour in order for users, manufacturers, and operators to understand what is involved in becoming CID ready. I hope the tour will accomplish this task and CID will still be a huge part, once again showing the different stages of the process from transmission, through detection, to resolution.
However, simultaneously, we need to realize that there are so many other pieces of the puzzle, all of which need to be tackled. Having invested so much energy into getting CID established, we can now continue to push for implementation, while also focusing on other solutions to reduce interference.
Engineering Our Way Forward
Thinking about how to start 2015 and our first workshop, which occurred at the Intelsat Headquarters in conjunction with the DC satellite show, I put a great deal of thought into our organization's direction and motivation. One element I keep coming back to is that IRG is an engineering group—we are about technology and innovation to solve interference, which, in turn, often makes our satellite processes more efficient and cost-effective.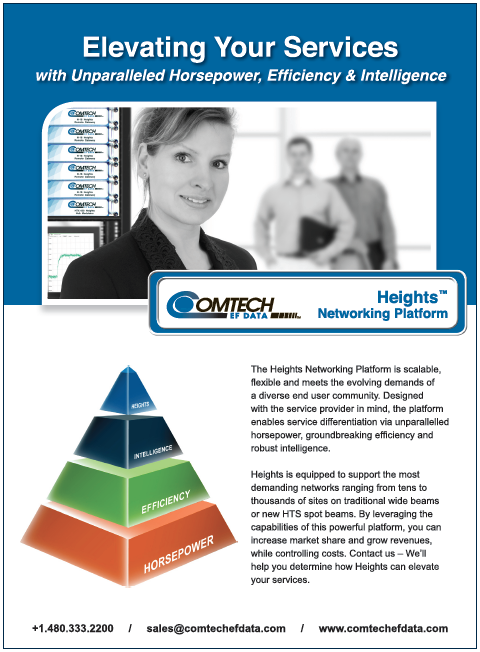 When it comes to solving interference, we definitely need to think back to the premise of engineering. While that in itself isn't going to solve interference alone—we still need the other tools in the arsenal such as training—through better engineering, we can make great strides forward towards mitigation.
Our members truly step up to this challenge. There have been an amazing number of technology advancements made in recent months in that deal with interference. The 2015 Tour will focus on how our member's technology base is a formidable weapon in reducing interference. The use of smart modulation methods, better detection algorithms and reusing old methods with new thinking to really make future satellite products and services robust will be our concentration.
We saw a number of new solutions presented at our workshop, everything from using echo cancellation techniques to an array of training course materials and the various technologies available to the industry to get the point across; new geolocation products and processes; VSAT Installation Tools and the new GSM Demodulation and DVB RCS VSAT Detection Tools.
This is just a sample of what technology and products are now available to mitigate interference.
While we will highlight those CID-related technologies in the 2015 Tour, there is so much more innovation being developed by our members, which will make significant strides in the solving interference challenge.
Educating Users
The tours, as with all our activities, are aimed at the entire industry. Anyone looking to understand the practical steps needed to reduce interference will find solutions for their use. For the most part, the operators are already on board, and the manufacturers are doing their bit but the largest group we need to educate right now are the end-users.
Practical steps need to be brought to light for users as well as demonstrating the tools available to them in offering the support they need to become as interference-free as possible. Ultimately that is going to lead them into becoming a far better service provider—and everyone's a winner.
Our first IRG webinar will also take place this year, planned for May, with a focus on the practical steps users can take to reduce interference. The details will become available shortly on our website for anyone who would be interested in registering.
On Board With Training
As well as developing new innovative technology solutions, coming up with innovative ways to train the industry and user community is an important aspect. At our recent workshop, we spent some time discussing how we can improve training and those processes and we had some interesting presentations delivered by the Global VSAT Forum (GVF) and Obor Digital.
The tour will definitely cover training, so that participants can understand some of these available programs that are appropriate to their business needs. Of course, as we also like to be informal, this will be an opportunity for participants to tell us what they want to see in a training course and how we can help them make that accessible to all interested parties.
A Joint Approach
Ultimately, when you put all of these tools together you get a force to be reckoned with. If we could get the entire industry and user community on board, I'm certain interference wouldn't stand a chance to continue. It is vital that we maintain the momentum, innovation, and engineering moving forward, as by developing new tools and processes we can ensure we truly minimize interference.
The tours will take place every day at 11:00 a.m., starting at the Meeting Point on Level 3.
For more information or to register for a tour, please visit satirg.org/communicasia-interference-tour/

Martin Coleman is the Executive Director of the Satellite Interference Reduction Group (IRG) and is responsible for spearheading a number of significant initiatives. He is committed to introducing new technology and processes to mitigate all types of satellite interference: VSAT TDMA Systems, BIG Data; a reference guide to Interference; sorting out those Difficult Cases including new standards and processes within the Geolocation industry; assisting the ITU in dealing with Harmful Interference; and implementing Carrier ID (CID). Martin regularly addresses the industry on the subject of satellite interference, at global industry events, on an individual basis, and at IRG-led conferences
and webinars.
---