The Russian payTV market steadily grew in 2013 at a faster rate as compared to the rest of the world, by attaining a 16 percent expansion rate.
According to data published by Telecom Daily, an information and analysis agency that provides data regarding the telecommunications market, the number of payTV users in the Q2 2014 increased from 500 thousand to 3.5 million users. The average growth in the Q2, 2014, was 30 percent less when compared to the previous two quarters. Moreover, from the end of Q2, 2013, the annual growth of payTV subscribers was approximately 3 million users, while the previous year's growth amounted to 4.5 million subscribers.
Today, payTV's penetration rate in the Russian market has reached 63 percent. In particular, that amount was more than a 72 percent influx in Russia's larger cities. The share of FTA (Free-To-Air) broadcasting is currently about one-third of all households, while some of them view the offerings from the commercial operators as public packages.
Informitv Multiscreen Index figures indicate the Russian DTH platform Tricolor TV was the world leader in terms of the subscriber growth in Q1, 2014, by gaining 380,000 new subscribers, and then again in Q2, 2014, by achieving an additional 380,000 new subscribers. The largest sports events in 2014 were the Olympic Winter Games in Sochi, Russia, and the 2014 FIFA World Cup Brazil—both events were key components for this growth.
Market trends are rather controversial as Tricolor TV growth in urban areas with populations of 500,000 and above are reaching significant saturation levels—however, prospects are far better in Siberia, the Russian Far East and the South of Russia, where payTV penetration amounts to roughly 52 to 57 percent saturation. The entire payTV market is expected to continue a slowdown for another year and a half. In the meantime, the international consulting agency iKS Consulting reports that market operators will start to experience an increase in consumer use with FTA services.
PayTV Market Segments
Private National Satellite Company operating under the Tricolor TV brand name still remains the largest Russian DTH (Direct-To-Home) operator. The operator's subscriber base is estimated at 14.48 million subscribers, while in some regions of the country, particularly the South of Russia and the Caucasus regions, total market share exceeds 50 percent.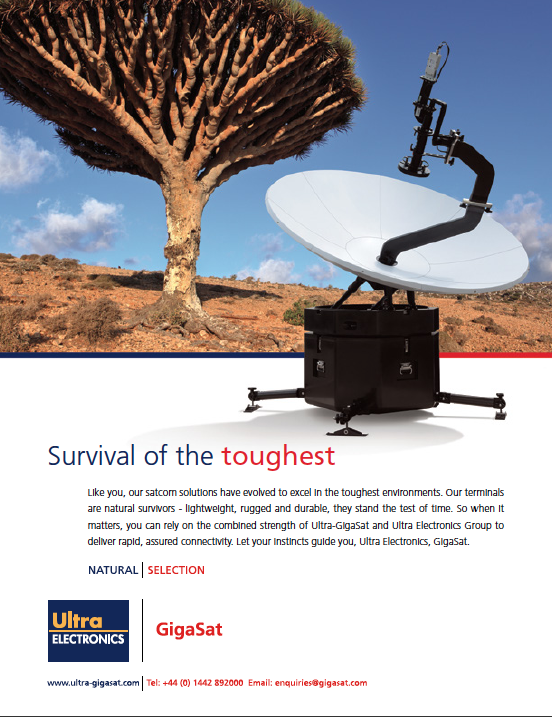 Tricolor TV is actively developing its services by investing in HDTV, thereby making the operator the Russian broadcast leader in terms of HDTV viewing. In Q1 and Q2 of 2014, new HD subscribers totaled more than 99 percent of all users.
Other satellite operator's market share is quite insignificant in comparison with Tricolor TV. Orion Express had 2.13 million subscribers and NTV-Plus had 650,000 subscribers at the end of the Q1, 2014, figures.
Satellite technology is one of the fastest growing segments in Russia. The main factor for this growth is Russia's complex and diverse terrain, which poses major challenges for any effective cable infrastructure. This impediment paves the way for Russia's satellite business development sector. The newly launched Russian satellite Express-AT1 (slotted at 56 degrees East) on March 16, 2014, has allowed for significant positioning improvement in Siberia, the Urals and portions of the Russian Far East.
After evaluating the payTV penetration into these regions, there will be a huge jump in users from 49 percent in the Russian Far East up to 80 percent in the central part of the country. As mentioned before, satellite TV dominates the South of Russia where market shares reach 71 percent.
Currently, cable operators occupy around a half of the Russian market. The biggest of them is the state owned company Rostelecom that has base subscribers numbering at 7.61 million, followed by MTS-TV with 2.7 million subscribers, ER-Telecom and Akado with 2 million plus and over 1 million subscribers, respectively. However, small private operators with coverage areas limited to one region or even one city represent a majority of the cable TV sector.
Major Challenges
Despite evident success of Russian satellite infrastructure establishment, the lack of transponder capacity remains one of the major complexities that must be solved. HDTV is increasingly popular in Russia and requires higher capacity for new HD channels.
The second issue rests within the rough transformation of regulatory framework. Amendments to federal law regarding "On advertising," accepted this summer, places advertising on satellite and cable TV channel networks under a complete ban, starting from the beginning of 2015.This could easily cause further slowdown in payTV services within Russia. The new law has evoked dissatisfaction with many market players whose fear of license and subscription fees has now increased.
Development Forecast
The Russian commercial television market will continue to grow until at least 2017. The market will see a clear separation between commercial and public TV at a 4:1 ratio. The Russian state will develop 20 to 25 free channels in the country's DTT network.
The proportion of HDTV will dramatically increase within payTV packages. The first Ultra HD (4K—UHDTV) TV channels will finally start to appear. Such channels could already be introduced into Russia on a technical competence level.
Tricolor TV had the first successful experience in broadcasting 4K a year ago, while NTV-Plus had broadcast the Olympic Winter Games 2014 Opening ceremony in Ultra HD. These broadcasts initiated Russian media holdings company, Bridge Media, to start broadcasting multiple 4K
TV channels.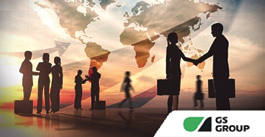 For additional information regarding the GS Group, please visit http://en.gs-group.com/
About GS Group
GS Group is an international investment and industry holding company, operating on the basis of its own technologies in telecommunications and the firm's numerous innovations. The international office of the holdings is located in Zug, Switzerland.
Key activities for the GS Group include: implementation of international broadcasting projects, Nano-materials and microelectronics R&D and mass-production; deep wood processing; investment in venture projects; media content production and management; software products design and integration; full-service advertisement; logistics and trade.
GS Group is a strong promoter, investor, integrator and leader in international broadcasting projects sphere worldwide. These projects include Tricolor TV, the second largest DTH operator in the world. Followed by; One TV, the first digital terrestrial television broadcasting project in Cambodia that was launched in 2012 by the GS Group jointly with a local partner. International experts of the industrial trade fair Broadcast Asia 2013 named the project "a model for further digitization of Asian countries." In May 2014, GS Group and Beximco Group, a leading Bangladeshi industrial conglomerate, announced the launch of first DTH company for Bangladeshi TV viewers would be accomplished at the close of 2014.
---