---

---
Slingshot Aerospace Announces World's First Collision Avoidance Collaboration & Comms Space Platform

Slingshot Aerospace, Inc. has launched Slingshot Beacon which, according to the company, is the industry's first collision avoidance collaboration and communications platform for space — Slingshot Beacon will be piloted by OneWeb, Spire Global Inc., Orbit Fab and others.
The players participating in this pilot program account for 53% of satellite constellations in LEO. Slingshot Beacon will be used as a centralized communication and coordination platform to resolve onorbit conjunctions, notify others about planned maneuvers, and more.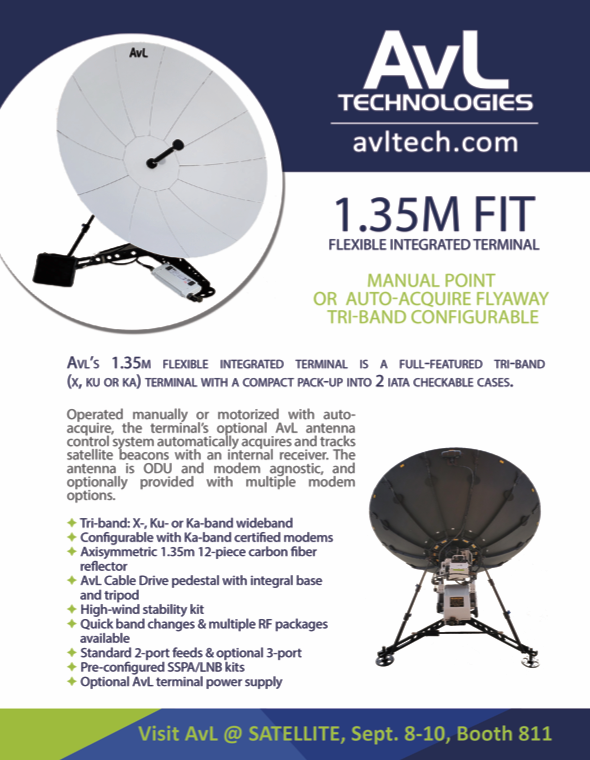 Slingshot Beacon connects operators across different organizations on a single platform, which has never been done before now. It provides customers with existing positional data and packages it in a digestible way with all the necessary information to resolve a conjunction. The tool will improve transparency, safety, and sustainability in space for all owner-operators, helping to ensure high risk conjunctions are appropriately mitigated.
As an industry, there are 115,000 satellites planned to enter space by 2030, which means more potential collision avoidance decisions will need to be made. Slingshot Beacon is designed to be an end-toend communications and collaboration platform to help mitigate those potential risks, and facilitate safer satellite operations as the domain becomes more congested.
Presenting critical data in a more digestible way will enable owneroperators to make better decisions faster, giving governments and the public more confidence in safe space operations as the number of objects in space grows.
Slingshot Beacon was inspired by the guard channel, a special radio frequency that is monitored 24/7 for mayday alerts or other calls for help. The technology is orbit agnostic, and can help organizations monitor their assets, like space vehicles and satellites, in and through all orbits, LEO to the moon.
Slingshot Beacon is a modern, interactive web portal and mobile application that will allow commercial agencies to interact, company to company.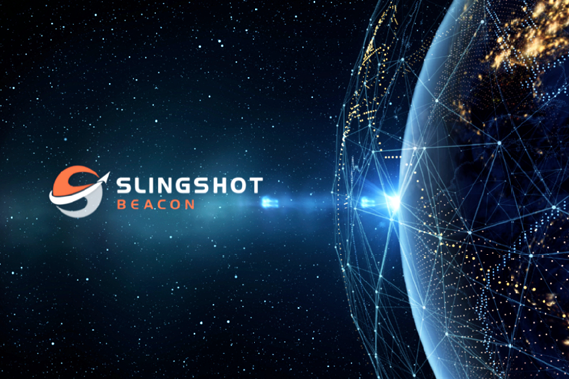 Slingshot Aerospace has already started beta testing Slingshot Beacon's communication functionalities with the named users. The plan is to introduce a robust set of features on a rolling basis starting in Q3 2021.
In addition, Slingshot Beacon enables users to protect their assets in space by providing an actively curated directory of operator contact information; reports on environmental anomalies; community alerts for planned maneuvers; and conjunction data messages (CDMs) and ephemeris sharing (or, accurate object position sharing).
The tool pulls in public data as well as customer's private data, providing users with a secure and robust plug-and-play catalog of validated data. It will bring in automated risk monitoring and an objective, unbiased, curated ensemble of space data and robust analytics, providing unmatched space domain awareness.
To deliver data and relevant analytics on customer demand, Slingshot Aerospace has partnered with Numerica Corporation whose is able to deliver precision tracking data and analytics, based on the company's state-of-the-art, global telescope network and data processing suite, relied upon for LEO-to-GEO daytime and nighttime space surveillance operations.
Slingshot Aerospace acquired Stellatus Solutions LLC, a company that was building a platform that would help operators manage and protect their satellites by streamlining communication and traffic coordination between operators. Through the transaction, Slingshot Aerospace acquired research and intellectual property, which accelerated the launch of Slingshot Beacon. The company also hired Stellatus Solutions LLC co-founders Holly Highfill and Kishen Raghunath, who will serve as Slingshot Aerospace's Director, Customer Engagement and Strategy, and Director, Finance and Strategy, respectively.
Stellatus was born out of the Department of Defense's (DoD) Hacking for Defense Program, where Audrey Schaffer, Former Director, Space Strategy and Plans, Office of the Secretary of Defense, challenged a team to figure out how to create a communications channel for operators to increase space situational awareness with a specific emphasis on alerting the community of security concerns in space. After the program ended, the team continued the project and formed Stellatus, which was then acquired by Slingshot Aerospace.
"OneWeb is committed to responsible operational practices and new tools like Slingshot Beacon can help enhance space safety by creating additional avenues for communication," said John Guiney, Vice President, Fleet Management Systems, OneWeb. "We look forward to working together to continue advancing ways we can all collaborate and work together to keep space safe."

"Slingshot Beacon enables collaboration among all space operations stakeholders providing even more information to users, when and how they want it, powering everything from near real-time situational awareness to on-demand cross-company secure communication and file sharing," said Melanie Stricklan, Co-founder and CEO, Slingshot Aerospace. "Slingshot Aerospace is re-imagining the future of space safety and sustainability with high-value, global collaboration. We're extremely grateful to our customers and the space community for their continued belief in our team and products."
"As a member of the space community, Spire recognizes the role we have in contributing to a safe space environment while protecting our assets and ensuring mission success for our customers and partners," said Keith Johnson, VP & GM for Government Solutions, Spire Global Inc.. "By providing space data to and participating in Slingshot Beacon, we will continue our commitment to a safe space environment and be part of an innovative technology – the first of its kind – that will allow us to communicate with other companies and agencies to increase collaboration and global space awareness."
Orbit Fab, the Gas Stations in Space™ company, is creating a bustling, in-space economy through on-orbit refueling. "We are designing the future of sustainability and mission flexibility for spacecraft, making docking and transferring fuel so reliable it gets boring," said James Bultitude, Chief Engineer, Orbit Fab. "Public awareness is vital to ensuring that the difference between a safe, consensual rendezvous and a collision event is known and understood. Slingshot Beacon will streamline this communication, essential for successful maneuvers in the growing satellite servicing segment."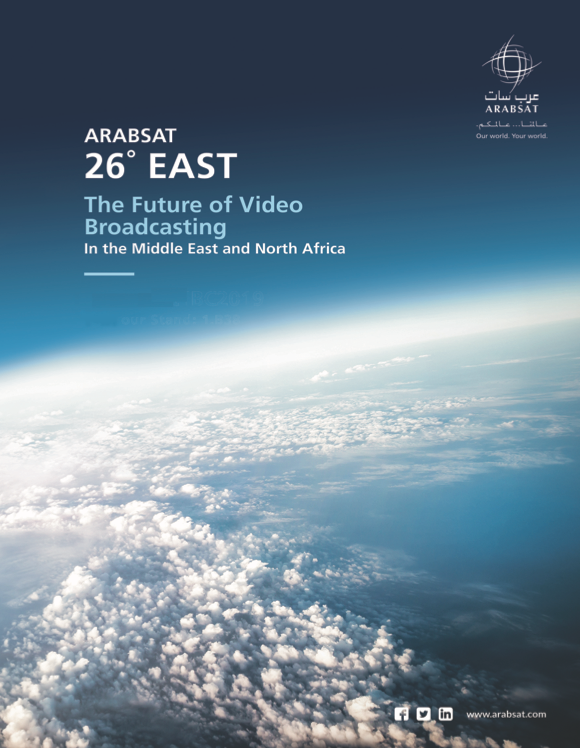 • Internal and external collaboration
• File sharing, voice conference bridge
• Live and historic data processing
• Powerful workflows with automation tools for risk screening
• Notifications and alerts (maneuvers, conjunctions and other alerts)
• Third party plugin/ integration marketplace support for operations management tools
• Upload/download customer ephemeris/ telemetry data capture
• Easy onboarding
• End-to-end security
• Built-in compliance
• Leverages Amazon Web Services (AWS) cloud services
In less than 4 years, Slingshot Aerospace has already seen rapid growth by earning millions of dollars in revenue from early customer contracts, and the firm is leveraging government dollars to build its IP.
---
NavSight Holdings Inc. Shareholders Approve Business Combination With Spire Global
NavSight Holdings Inc. ("NavSight") (NYSE: NSH) stockholders have approved all proposals related to the previously announced merger, (the "Business Combination") with Spire Global, Inc. ("Spire Global", "Spire", or "the Company"), a leading global provider of space-based data, analytics and space services, at a special meeting.
A Form 8-K disclosing the full voting results is expected to be filed with the Securities and Exchange Commission.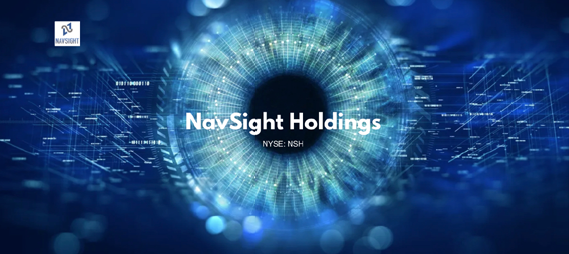 The closing of the Business Combination is anticipated to occur on August 16, 2021. Following closing, the combined company will be known as Spire Global, Inc. and is expected to trade on the New York Stock Exchange under the new ticker symbol "SPIR."
The previously announced Business Combination is expected to provide approximately $265 million in cash proceeds to Spire through the merger, inclusive of a $245 million PIPE.
Spire is a global provider of space-based data, analytics, and space services, offering access to unique datasets and powerful insights about Earth from the ultimate vantage point so that organizations can make decisions with confidence, accuracy, and speed.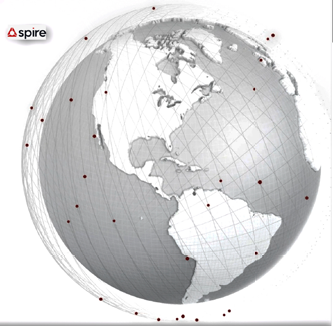 Spire uses one of the world's largest multi-purpose satellite constellations to source hard to acquire, valuable data and enriches it with predictive solutions. Spire then provides this data as a subscription to organizations around the world so they can improve business operations, decrease their environmental footprint, deploy resources for growth and competitive advantage, and mitigate risk.
According to Spire, the firm gives commercial and government organizations the competitive advantage they seek to innovate and solve some of the world's toughest problems with insights from space. Spire has offices in San Francisco, Boulder, Washington DC, Glasgow, Luxembourg, and Singapore.
NavSight (NYSE: NSH) is a newly organized, blank check company formed for the purpose of effecting a merger, capital stock exchange, asset acquisition, stock purchase, reorganization or similar business asset acquisition, stock purchase, reorgani combination with one or more businesses.
---
ELERA Global IoT Network From Inmarsat Makes Its Market Entrance
In its second major announcement in two weeks, Inmarsat has unveiled Inmarsat ELERA; a global, narrowband network that is ideally suited to the rapidly evolving world of the Internet of Things (IoT) and for global mobility customers, including aviation, maritime, governments and select enterprises.

ELERA builds on Inmarsat's Mobile Satellite Services (MSS) and will be a springboard for innovation, unlocking, accelerating and scaling pioneering use cases on land, at sea and in the air. Its foundation is Inmarsat's world class L-band network and incorporates new innovations ranging from higher speeds to smaller, low cost terminals and [the previously announced] Inmarsat-6 satellites, the first of which (I-6 F1) is scheduled to launch before the end of the year.
Coming just 14 days after Inmarsat announced ORCHESTRA, the world's first network to combine GEO, LEO and 5G into one harmonious global communications solution, ELERA underlines Inmarsat's strategic focus on the global mobility segment of satellite communications. It is also a signal of a company with momentum, delivering major technological innovations and growth.
According to the company, the unique capabilities of ELERA, combined with Inmarsat's spectrum and the orbital positions of the company's satellite networks, will make it an essential catalyst for new IoT use cases, across everything from autonomous transport and unmanned aerial vehicles (UAV) to industrial and agricultural IoT applications.
ELERA is built on Inmarsat's market L-band network and supports everything from worldwide maritime and aviation safety services and humanitarian missions to IoT applications across agritech, transportation and utilities, among many others. The new innovations that the company is investing in to bring to market in the near future include spectrum management technology to deliver L-band speeds up to 1.7 Mbps, the smallest footprint, low cost L-band terminal and two new L-band satellites, which are the largest and most sophisticated commercial communication satellites ever created.
The new spectrum management capabilities (known as Carrier Aggregation) being incorporated into the ELERA network will deliver the fastest speeds globally available to L-band customers — live customer trials in commercial aviation are scheduled to start during the course of 2022 and this technology will be rolled out across a range of sector specific applications for Inmarsat's mobility, government and IoT customers over the coming few years.
Inmarsat is launching two new satellites to enhance the ELERA network. The I-6 satellites, the first of which is scheduled to launch at the end of 2021, are the largest and most sophisticated commercial communications satellites ever built. The L-band capacity on each I-6 satellite will be substantially greater than Inmarsat's 4th generation spacecraft and, among other enhancements, they will deliver 50% more capacity per beam; meaning that much more data can be carried over the same geographical area, in addition to unlimited beam routing flexibility.
ELERA will also deliver a major extension to Inmarsat's portfolio of voice-enabled devices, bringing new capabilities and innovations to hundreds of thousands of customers. This initiative represents our commitment to voice service innovation and underlines the company's long-term commitment to the handheld voice services over satellite market.
The investments in ELERA are already included in Inmarsat's current CAPEX plans and guidance.
"ELERA is the exciting vision of how Inmarsat is planning to transform the capabilities offered to IoT and mobility customers for years to come and confirms our long-term commitment to L-band services. We will be sharing further detail on these innovations with our partner community in the coming months and continue our programme of announcements as we achieve major milestones." said Rajeev Suri, CEO, Inmarsat. "ELERA is perfectly suited to the needs of the connected IoT world. Global reach, extraordinary resilience, faster speeds, smaller and lower cost terminals are all part of ensuring that we remain ahead of others in meeting the needs of our customers.
"ELERA is a further sign of a company with true momentum and one that is delivering new innovations and strong performance," he continued. "I expect that Inmarsat will grow strongly in 2021 compared to the previous year, and that growth will span most of our business units. Our progress was evident in the first half, where we saw strong growth in revenue and EBITDA and robust cash flow. We have sharpened our strategy to focus on driving growth, accelerate decision making, launch new innovations, and are creating a more commercially making, launch new innovations, a focused, customer-centric culture."
---
Planet Enters Into A Multi-Year, Multi-Launch Agreement With SpaceX
Planet has announced a multi-year, multi-launch agreement solidifying SpaceX as the firm's go-to-launch provider through the end of 2025. The first planned launch under this agreement is Flock 4x, 44 SuperDoves on the Falcon 9 Transporter-3 SSO rideshare mission scheduled for launch December 2021.


Screen capture of augmented reality display of Planet Dove smallsat,
courtesy of World Economic Forum.
The demand for flexible, high-resolution imagery of the Earth has skyrocketed in recent years as companies across the world seek daily global insights for their industries. While Planet already operates the world's largest constellation of Earth Observation (EO) satellites, with 200 currently in orbit, the company is continuing to innovate by rapidly building satellites with the newest advances in imagery technology. Planet's accessible data has transformed the industry by pushing the satellite imagery market past only serving the traditional satellite imagery consumer, multi-billion dollar governments, to also serving a new future of global companies and non-traditional users.
SpaceX's rideshare program has allowed companies such as Planet to meet their ambitious targets for product launch. This multi-year launch agreement enables Planet to efficiently launch much of the firm's emerging satellite projects including future SuperDoves and Carbon Mapper. The company is accelerating its work to deliver insights in EO in high resolution and with hyperspectral imaging. Building this collaborative agreement with SpaceX marks an important step for agile aerospace in the New Space industry.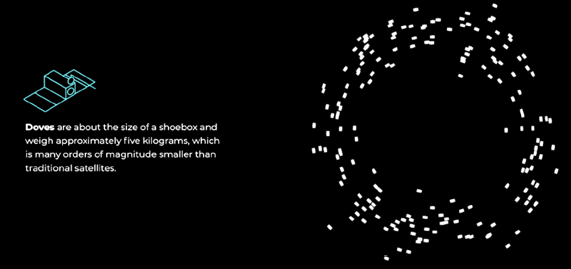 To date, Planet has launched 83 satellites with SpaceX over the course of seven launches, the most recent of which included the launches of SkySats 16-18 and 19-21 aboard Starlink missions, and the launch of Flock 4s, 48 SuperDoves, on the record-breaking Transporter-1 SSO rideshare launch.
Last month, Planet entered into a definitive merger agreement with dMY Technology Group, Inc. IV (NYSE:DMYQ), a special purpose acquisition company (SPAC) to become a publicly-traded company.
---
For The Furtherance Of Advanced Optical Terminals, SpaceLink + Blue Marble Communications Join Forces
SpaceLink has formed a strategic partnership with Blue Marble Communications to accelerate development of advanced optical terminals. The company is driving innovation for the firm's relay service, which uses both optical and radio frequency links for secure, continuous, high-capacity communications between spacecraft and the ground.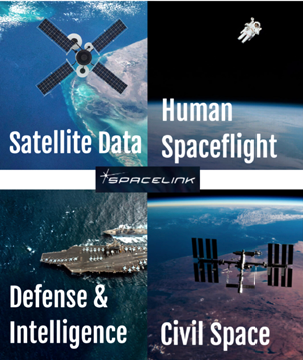 Blue Marble is a leading supplier of high-performance, cost-effective, scalable, space-qualified high-speed data, RF and optical communications components. The terms of the deal between the two companies, valued at more than $10 million, include technological evolution and purchase of terminals for intersatellite links compatible with the Space Development Agency (SDA) standards. A diversified supply of terminals for optical intersatellite links (OISLs) helps SpaceLink manage risk and provide options for its customers.
With the proliferation of spacecraft in Low Earth Orbit (LEO), the demand for fast, continuous, high-capacity connectivity on-orbit continues to grow. SpaceLink will relieve the bandwidth bottleneck for organizations that need to transport data quickly and securely to users anywhere in LEO or on Earth.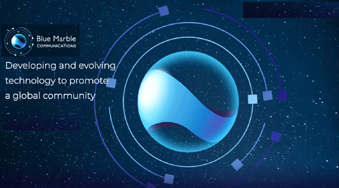 The SpaceLink relay network is designed to pick up where the U.S. Tracking and Data Relay Satellite System (TDRSS) leaves off and go beyond, with unprecedented capacity that leverages today's technology advances. Helping close the business case for Earth Observation (EO) companies, commercial space stations, satellite servicers and space tugs; SpaceLink also meets requirements for the U.S. Government and close allies that want to leverage industry solutions to maximize capabilities.
"Blue Marble takes an innovative, forward-leaning approach to developing ultra-high-bandwidth communications equipment," said Larry Rubin, Chief Operating Officer at SpaceLink. "Our work together will provide SpaceLink with advanced OISLs and we plan to develop further capabilities that will broaden the market for the SpaceLink service."
"SpaceLink's free-space optical relay satellite constellation will provide a valuable, high-bandwidth data infrastructure enabling secure, real time access between any OISL-equipped LEO satellite and Earth. In addition to Blue Marble Communications delivering advanced optical terminals for SpaceLink's first satellite constellation deployment, the agreement provides for the cooperative advancement of our existing technologies to increase the capabilities of their evolving constellation," said Neal Nicholson, President and CEO of Blue Marble Communications. "SpaceLink is a forward-looking organization that is driving demand for OISLs and our work together will ensure the SpaceLink constellation is ready with capabilities to meet future demands when they're needed."
---
Multi-Million$$ Deal Signed Between Mynaric + SpaceLink
Mynaric and SpaceLink have signed a definitive agreement on the sale of optical inter-satellite link (OISL) terminals for satellites in MEO with a total order volume of up to $28 million, depending on exercised options and SpaceLink's satellite prime selection.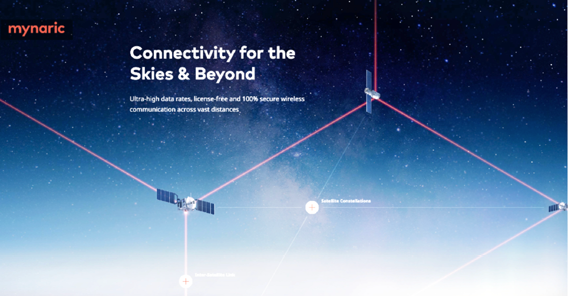 Mynaric expects to ship SpaceLink's first units during the first quarter of 2023. The deal includes mutually agreed upon milestone payments leading up to initial delivery.
The agreement follows the framework previously announced that also includes potential follow-up orders and further collaboration between the two companies. In addition to this announcement, Mynaric is expected to provide SpaceLink LEO optical communication terminals (OCT) for SpaceLink customers. These terminals would interface with the SpaceLink MEO data relay service. Both agreements significantly strengthen the relationship between the two aerospace organizations to mutual benefit.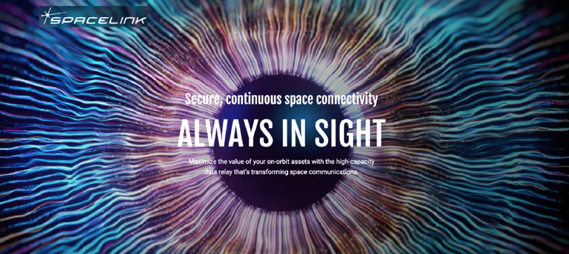 "The final details of this agreement are just the beginning of a strategic partnership designed to bring fast, highly secure and continuous communications between spacecraft and the ground. Our industrialized approach to production will allow us to meet the expanded needs as SpaceLink's constellation grows," said Tina Ghataore, president, Mynaric USA and Chief Commercial Officer, Mynaric.
SpaceLink is building an information superhighway for the space economy that will help advance humanity to a new age of space commerce, exploration, environmental awareness, and security. The Always in Sight™ data relay system provides global coverage to empower space system operators to maximize use of their assets.
Mynaric (M0Y, ISIN: DE000A0JCY11) produces the optical fiber for the skies and, as a pioneer of laser communication, enables extremely fast and secure wireless data transmission between aircraft, drones and satellites. Mynaric provides laser communication products to establish the necessary data highways for telecommunication constellations in the necessary air and space.
---
Partnership Announced By Spire Global With Hancom Group For The 1st Commercial South Korean Satellite Mission
Spire Global, Inc. has a new partnership and satellite mission with the firm's first South Korean Space Services customer, Hancom Group, a leading ICT convergence company — this will be the first commercial satellite mission for a private South Korean company.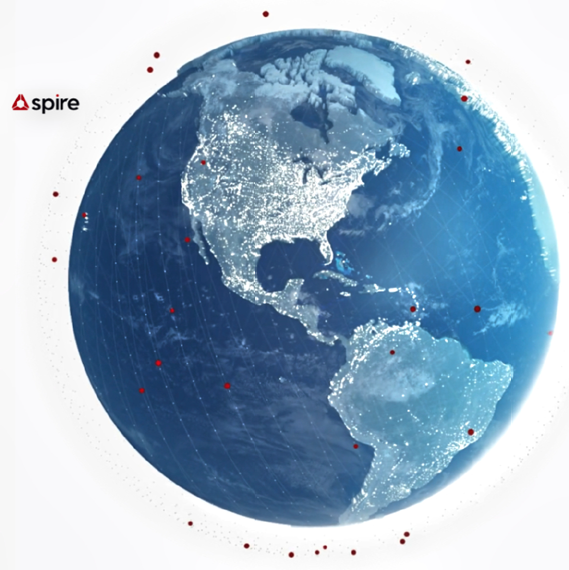 Hancom will host an optical payload on a Low Earth Multi-Use Receiver (LEMUR), Spire's 3U smallsat named "HANCOM" to support the launch of a new product focused on the agriculture sector, including landscaping applications as well as expansion of its existing image analysis portfolio offerings.
In addition to using Spire's services for its own operations, Hancom will also act as Spire's first reseller within South Korea. Spire continues to expand its partnerships to serve customers across the world.
Hancom specializes in commercial and government applications of image analysis, including detection of vehicles, aircrafts and ships, changes in roads and buildings, and pine tree death detection and will leverage the infrastructure of Spire's LEMUR satellite, Hancom expects to be able to capture images of specific territories for its GIS mapping solutions and provide further analysis and expanded offerings, while retaining full control of the captured images and the ability to customize services to customers' specific needs and applications. Hancom plans to launch a constellation of up to nine satellites equipped with this type of payload in order to develop their own dedicated solution.
"South Korea's commercial aerospace sector is making tremendous strides. Spire is proud to partner with Hancom as our first reseller partner in the country," said Theresa Condor, Vice President of Global Development at Spire. "We're excited that Spire's capabilities will help Hancom meet the growing market demand for satellite imagery and geospatial analytics, and provide more insightful, tailored solutions to geospatial anal its customers."
---