The International Monetary Fund predicts that India will eclipse China as the world's fastest-growing major economy in 2016.

With the growth and modernization of India's economy has also come a higher demand for medical care and the physicians to provide these crucial health services.
India has more medical colleges than any country in the world—381 public and private institutions. However; the country's size and the medical needs of the nation's one billion people are outstripping available services.
Government and private medical schools are responding by creating 10,000 more medical college seats, but that doesn't address the short-term need for more specialists in vital areas, such as gerontology and endocrinology. In particular, there is a critical need for practitioners in rural India, where 70 percent of the specialist posts at rural health centers, which provide basic medical services to villagers, are vacant.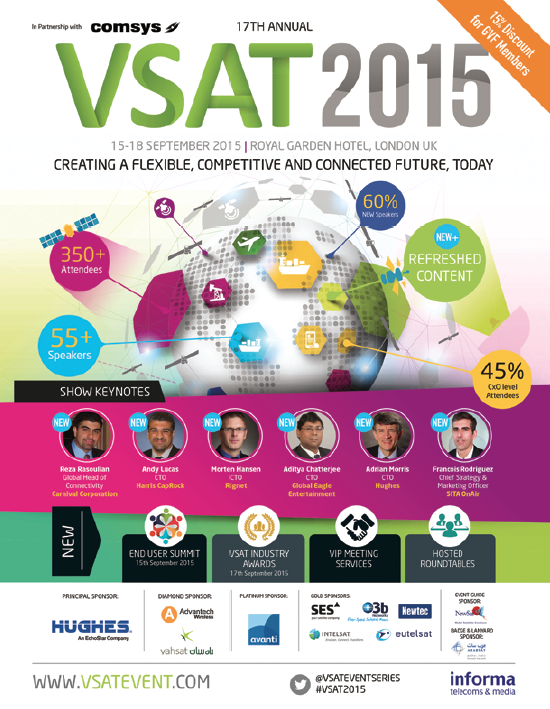 That problem is rooted in a reality of India's medical education system. Many medical school graduates cannot get into their desired post-graduate specialist programs because they haven't received the necessary training to pass entrance exams. As a result, the country's medical coaching industry emerged to help provide young doctors with the additional training they need to get into desired specialties.
Until recently, access to medical coaching schools was largely restricted to doctors who lived and worked near sizable cities and towns. Interactive remote learning was limited by the extent of India's landline Internet infrastructure, which does not extend to many of the country's vast rural areas. Over the last few years, many of India's coaching schools have extended their services through remote learning systems that use satellite broadband service to reach locations with limited or no landline Internet access.
Coaching Across Distances
Satellite broadband gives India's coaching schools a high-performance connectivity platform for qualified faculty to reach doctors who want to attend prestigious post-graduate programs. The systems help India to obtain a better return on the investment in educating young doctors.
With medical services in such high demand in India, every medical school graduate is a valuable asset to the country. The satellite-based distance learning systems give doctors living in remote areas access to learning resources once available only to doctors in urban areas.
The interactive services provide young doctors with live instruction and a portfolio of self-paced learning resources to help them pass exams and close India's medical skills gap. Satellite broadband economically spans India's vast distances without the expense of building landline infrastructure, especially to rural areas where the need for doctors is high.
Broadband satellite network solutions provide a virtual face-to-face experience with high-quality, high-clarity media that enables direct eye contact, two-way voice interaction, and chat-based queries. With high-definition and 3D-quality images, the educational experience simulates the in-person training available at labs and classrooms.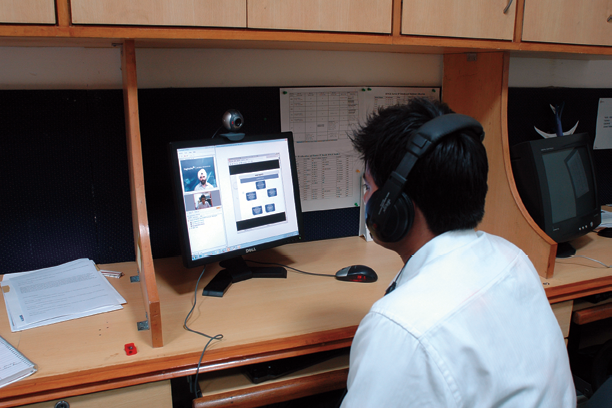 In the past, satellite connectivity was typically thought to be too expensive, too slow, and unreliable to support such a demanding application. With the advent of high-performance satellite broadband and advances in radio technology, the cost and reliability of satellite connectivity has made satellite systems a viable option for medical coaching companies trying to span India's long distances.
Satellite Medical Coaching At Work
Two coaching schools, the Delhi Academy of Medical Sciences (DAMS) and the Dr. Bhatia Medical Institute (DBMI), have implemented satellite-based distance learning systems.
DAMS deployed a Hughes tele-education network in more than 82 coaching centers across 25 states. Once primarily serving large cities, the Hughes network is significantly extending DAMS' reach into rural areas.
"The Hughes technology and learning software have helped us take our students to a new level," said Dr. Sumer Sethi, director, DAMS. "The beauty of it is that we can create mass delivery of this education, yet keep it individualistic. This will be the future of medical education in India."
DBMI has more than 95 medical coaching centers across the Indian subcontinent linked by a Hughes network. Hughes expects the total number of medical coaching networks powered by its satellite services to grow to 200 in 2015.
The schools' satellite networks are set up very similarly to broadcast networks. The primary difference is that they are communicating interactively with a limited number of endpoints instead of to mass audiences.
Training originates in centrally located broadcasting studios where specialist doctors teach on camera. The satellite network transmits their words and images to remote classrooms and coaching centers throughout the country.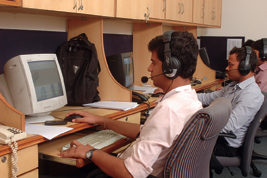 Students in the remote classrooms can ask questions and receive responses from their instructors in real time. Instructors can engage students in multi-party video communication, with an option for audio-only communication.
Instruction options include chat and application sharing, video sharing with presenter voice overs, public and private chat, and one-to-one private interaction. Tools, such as hand raise, polls and quizzes, also make learning more interactive. Auto scanning all of the remote classrooms enables instructors to read students' reactions and determine how well they comprehend the presented material.
The Next Wave
The current generation of satellite networks supports capabilities that will extend the coaching schools' portfolios of educational resources.
Multicasting, for example, is an inherent satellite capability. Medical coaching schools can use multicasting to provide students with electronic textbooks, presentations, documents, and so on. Textbooks, especially, are expensive to purchase, maintain, and deliver. Digital delivery solves this issue when coupled with e-readers, such as tablets.
Schools can also multicast live learning to several locations at once and distribute self-paced learning programs. Pre-recorded content such as lectures, documentaries, and other video content may be delivered in a "forward and store model" so that the material can be viewed when needed.
Recognizing that students can learn as much from each other as from their instructors, coaching schools can implement on-demand video conferencing over satellite to connect students in different regions. Videoconferencing is more engaging than conference calls or testing and leads to more productive exchanges between students.
Satellite also gives coaching schools the option of expanding beyond their current education delivery model to new self-service models. Computer-based training or self-paced learning is common in higher education and trade-oriented learning. Kiosks or terminals to support this may be located close to underserved areas where people already work.
Remote test administration is another important function that can be improved with satellite. In some countries, standardized tests are used to evaluate students on a level playing field. These tests must be delivered securely and on time to meet testing schedules. In Indonesia, for example, this is a daunting task simply because of geography and population size. Digital delivery could be the solution.
These are just some of the options that satellite offers India's medical education community. India's size and population are challenges to extending healthcare delivery to more areas of the country. Medical coaching schools have demonstrated how satellite technology can span those obstacles and broaden the pool of qualified applicants for post-graduate education in vital specialties.
Shilpa Choudhury is Marketing Manager at Hughes Communications India Ltd.
---