Optus + ITC Global—Capacity Assured
Optus has announced a new two-year agreement with global satellite network services provider, ITC Global.
Under the agreement, Optus will provide ITC Global with expanded satellite capacity, equipment hosting, up-linking and downloading services via its major satellite facility, located in the northern Perth suburb of Lockridge, Western Australia.
Optus' Lockridge facility is both a domestic and international gateway for satellite services across Australia and regions to the west, around the Indian Ocean and into Europe.
ITC Global specializes in satellite-based communications for industrial operations in extreme environments, including deep water energy exploration, remote mining and transoceanic shipping and is the world's market leader in SATCOM networks to the mining industry, and the fastest growing provider to the oil and gas industries.
The expanded agreement, which uses one of Optus' 16-meter C-band antennas, will enable ITC Global to offer communication services to remote and harsh locations within these industries.
Paul Sheridan, Vice President, Optus Satellite, said, "The alliance highlights how Optus Satellite is making a difference within the region through vital C-band communication links."
Chris Hill, ITC Global CTO and MD Asia Pacific, said, "The Optus Satellite team and the Lockridge Earth station continue to provide us with the levels of reliability and redundancy we absolutely require to satisfy the needs of our customers."
The Optus infosite: http://www.optus.com.au/
ITC Global's infosite: http://www.itcglobal.com/
---
AsiaSat, SpaceX + Space Systems/Loral (SSL)—AsiaSat 8 Launch Success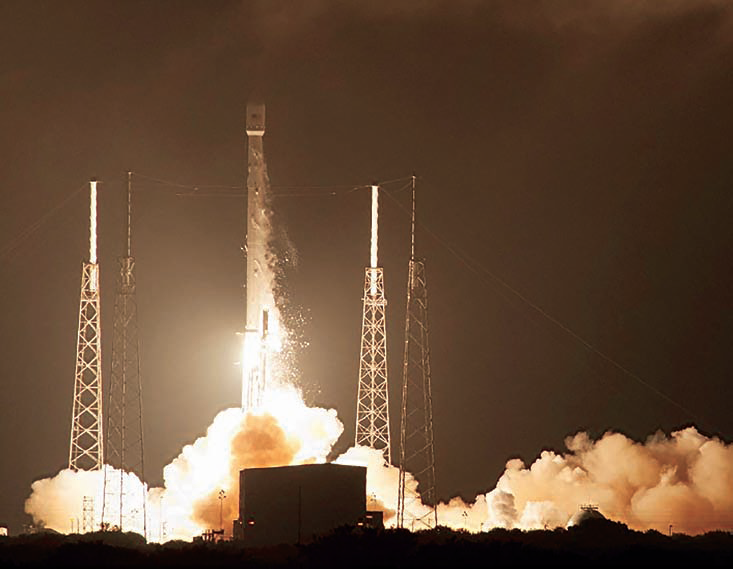 AsiaSat 8, aboard a SpaceX Falcon 9 launch vehicle, successfully lifted off from the Cape Canaveral Air Force Station in Florida, U.S.A. at Hong Kong Time 4:00 p.m. (4:00 a.m. EDT or Cape Canaveral local time) on August 5th.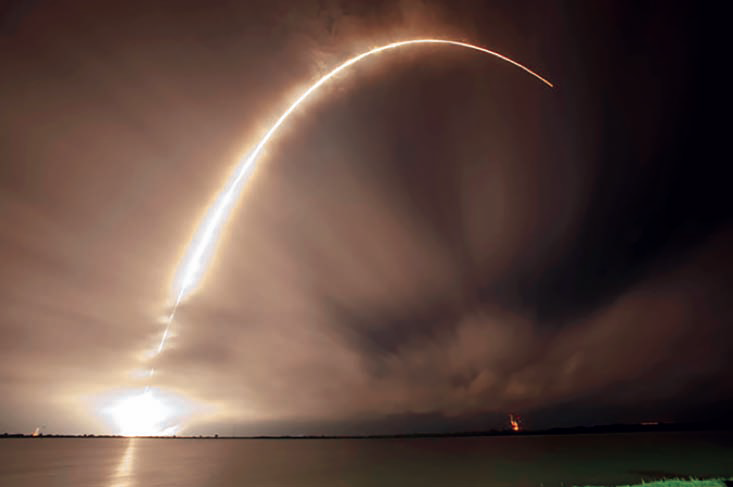 The spacecraft successfully separated from the launch vehicle 32 minutes after liftoff. AsiaSat has acquired the first signals from the satellite in Hong Kong 54 minutes after launch. AsiaSat was moved into the geostationary orbit, some 36,000km above the equator.
AsiaSat 8 is a Space Systems/Loral 1300 series satellite and has a design life of 15 years. With 24 Ku-band transponders and a Ka-band payload, AsiaSat 8 will co-locate with AsiaSat 7, where AsiaSat has established networks for service since 1990. AsiaSat 8's powerful Ku-band beams cover China, India, the Middle East and South East Asia, with inter-beam switching capability to provide flexibility to address market requirements.
AsiaSat 8 is designed to provide direct-to-home (DTH) television service, data broadcasting, and telecommunications services in Asia and the Middle East where it will help meet growing market demand and ensure the delivery of exceptionally high power and quality service to its customers.
"This is our first launch with SpaceX, we would like to thank them for their excellent work and effort in making today's launch a success. In the coming weeks, we will work closely with Space Systems/Loral, our long-term partner, on the post-launch maneuvers and in-orbit testing of AsiaSat 8," said William Wade, President and Chief Executive Officer of AsiaSat. The addition of AsiaSat 8 to our existing fleet of four in-orbit satellites will expand our fleet capacity and enable us to serve a wider range of customers for advanced satellite services, from DTH, data broadcasting to broadband services."
The AsiaSat infosite: http://www.asiasat.com/
The SpaceX infosite: http://www.spacex.com/
---
Russia + Peru: A Hand Launch From ISS For Chasqui-1
Oleg Artemyev and Aleksandr Skvortsov, flight engineers of the International Space Station (ISS) crew, took a spacewalk and launched a Russo-Peruvian CubeSat,
the Chasqui-1.
This time, the ISS crew members' extravehicular activities are of a scientific nature—Russian cosmonauts Artemyev and Skvortsov assembled the scientific instrumentation for the Expose-R experiment, took a swab from a porthole under the Test experiment, removed panels of the Endurance experiment and the third container of Biorisk one, and photographed the shield vacuum insulation on the surface of the orbital station.
The cosmonauts completed a number of additional technical projects in a spacewalk that lasted 45 minutes.
During the outside excursion, Artemyev launched the Russo-Peruvian Chasqui-1 CubeSat while standing on the ladder leading to and from the Pirs airlock on the ISS. The nanosat weighs in at 2.2 pounds (1kg) and is a 4-inch (10cm) CubeSat.
"Chasqui" means " messenger" in the language of Peruvian Indians. The spacecraft was developed by the students of the (Russian) city of Kursk and Peru over a period of three years.
Various information has been threaded into the satellite's memory. The CubeSat includes children's drawings which, as a message to extraterrestrial civilizations, will be broadcast into open space.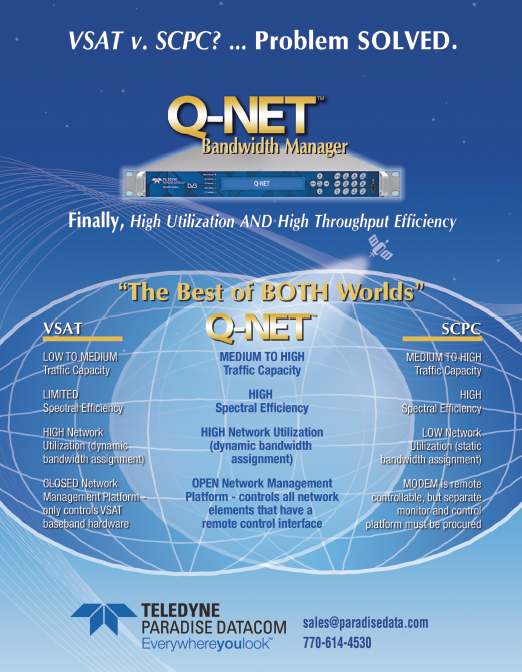 The launch of the satellite was tracked from the ground and a special antenna will be receiving telemetry data fed into the memory of the Chasqui-1.
The satellite will have four monitoring sessions per day for a period of six months.
---
NSSLGlobal—A New Outlet For Services
NSSLGlobal Ltd, the independent service provider of satellite communications, has opened a new U.S. teleport in Southbury, Connecticut.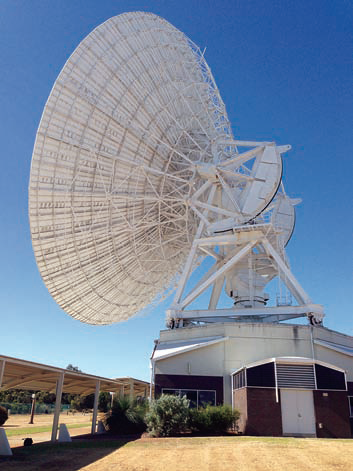 The additional hub supports the company's ongoing commitment to expand its VSAT Ku-band network when the opportunity arises.
This latest teleport, NSSLGlobal's seventh, will also help deliver improved connectivity for customers in the Americas, North Atlantic and the Mediterranean. The teleport, which will work in tandem with NSSLGlobal's Jacksonville teleport, will be integrated into NSSLGlobal's DVBS2-RCS2 network and operate beams such as the Intelsat T11 USA.
The new site at Southbury will also offer different opportunities to extend the current VSAT network and enhance NSSLGlobal's Cruise-IP and Broad-IP services.
Sally-Anne Ray, Managing Director, NSSLGlobal commented: "As a company we are steadfastly growing our international presence to provide customers with seamless and continuous connectivity. This year alone, we have opened an office in New Orleans, our teleport in Perth, Australia has gone live and with the addition of the Connecticut teleport, we are truly growing our global reach. The Americas are a strategic area for us and we are committed to providing outstanding service in the region. The new teleport will help us to deliver this and will support our ever-growing customer base."
The Southbury, Connecticut teleport officially went live on July 1st, and is available to existing and new customers.
The NSSLGlobal infosite: http://www.nsslglobal.com
---
Advantech Wireless—Taking A-SAT™ To The Floor With CAPEX + OPEX Savings
Advantech Wireless Inc. is offering a live demo of the nexgen Discovery Adaptive Satellite Access Technology (A-SAT™) platform at IBC 2014 taking place at the Amsterdam RAI center in Amsterdam. At the Advantech Wireless stand 1.A74, visitors will experience Advantech Wireless' technologies and products.

Maximizing satellite bandwidth efficiency, A-SAT™ is beyond dual mode DVB-RCS/TDMA-SCPC—the product monitors channel use and switches the satellite access method and MODCOD seamlessly for the return channel to dynamically maximize the space segment utilization efficiency.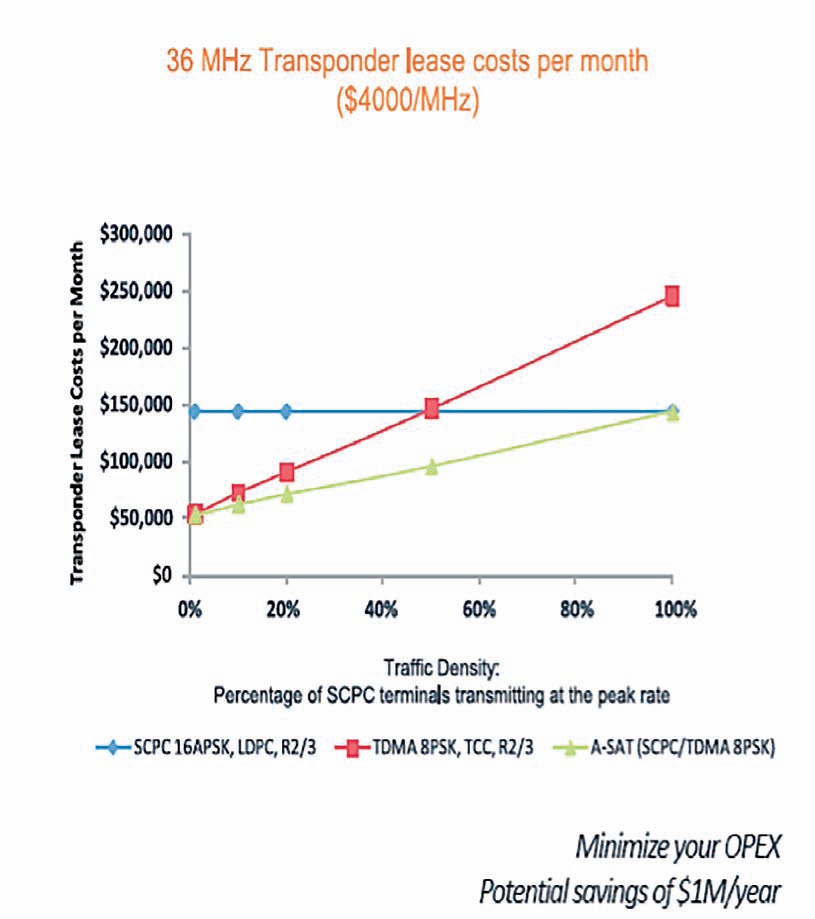 Additionally, by having TDMA and true SCPC technologies in a single platform, the switch between traffic patterns is efficiently supported and all risks of equipment obsolescence are mitigated.
"We just love to innovate, and our A-SAT™ technology is a great example of that. We saw customers struggling to predict how to dimension their system in the face of constantly changing usage, so we solved it for them and optimized the efficiency," explained Mark Lambert, VP Sales & Marketing, Managing Director EMEA Region at Advantech Wireless.
During this event, Advantech Wireless will show multiple VoIP calls, a classic TDMA application that is suddenly joined by streaming video (notoriously inefficient over TDMA).
Visitors will see the VoIP calls being sustained as the Discovery Hub switches between TDMA and SCPC (and between SCPC and TDMA) satellite access techniques to deliver maximum efficiency for the new situation.
The Advantech Wireless infosite: http://www.advantechwireless.com/
---
Space Foundation—An Open Book For The Global Space Economy
The Space Foundation's The Space Report reveals that the global space economy grew to $314.17 billion in commercial revenue and government budgets in 2013, reflecting growth of 4 percent from the 2012 total of $302.22 billion.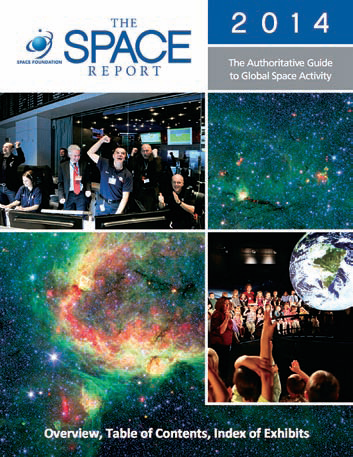 Commercial activity—space products and services and commercial infrastructure—drove much of this increase. From 2008 through 2013, the total has grown by 27 percent.
Commercial space products and services revenue increased 7 percent since 2012, and commercial infrastructure and support industries increased by 4.6 percent.
Government spending decreased by 1.7 percent in 2013, although changes varied significantly from country to country. Substantial space budget cuts in the United States outweighed gains in Canada, India, Russia, South Korea and the United Kingdom, all of which increased budgets by 25 percent or more.
These new global space economic numbers come from the Space Foundation's publication, The Space Report 2014: The Authoritative Guide to Global Space Activity, which was released today. Data was compiled from original research and a wide variety of public and private sources, and analyzed by Space Foundation researchers.
The 160-page book contains worldwide space facts and figures and is illustrated with photographs, charts and graphs. Within are myriad examples of the benefits of space exploration and utilization, the challenges facing the space sector, the opportunities for future growth and the major factors that shape the industry. In addition, The Space Report includes an overview of each sector, easy-to-understand definitions and up-to-date information on space infrastructure, facilities, launches and programs. Some of the many interesting facts and analyses found in The Space Report 2014: The Authoritative Guide to Global Space Activity: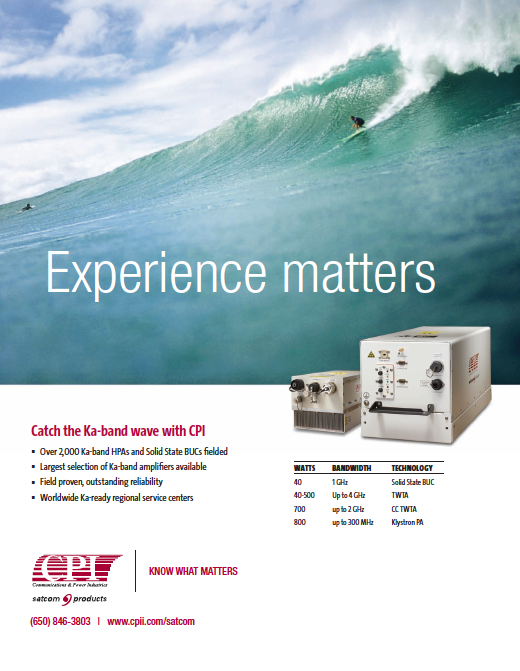 Launches and satellites
• 81 launch attempts took place in 2013, an increase of 4 percent from the 78 launches in 2012 (and above the five-year average of 79 launches per year).
• The majority of these launches were conducted by Russia (32 launches), the United States (19), China (15), and Europe (7).
• After two years of conducting fewer launches than China, the United States rose again to second place, partly due to an increased operational tempo as U.S. commercial providers launched cargo resupply missions to the International
Space Station.
• New launch vehicles made their first flights (or first successful flights) in five countries—the Antares and Minotaur V in the United States, Soyuz 2.1v in Russia, Kuaizhou in China, Epsilon in Japan and KSLV-1 (also called Naro-1) in Korea.
• The number of satellites launched during 2013 increased by nearly two-thirds compared to 2012. This was largely due to a significant uptick in the number of satellites with masses below 91 kilograms (200 pounds). These microsatellites constituted more than half of the 197 satellites launched in 2013.
• Many of the microsatellites were short-lived technology demonstrations, but there is a considerable degree of interest in future possibilities for constellations of small satellites that provide valuable services on an ongoing basis.
Workforce
• According to U.S. Bureau of Labor Statistics (BLS) data, the size of the U.S. space workforce declined for the sixth year in a row, dropping 3.5 percent, from 242,724 in 2011 to 234,173 in 2012 (the most recent full year for which data is available), a decrease of about 8,500 workers. However, the changes varied by sector, with some portions of the space industry growing while others contracted.
• The United States' National Aeronautics and Space Administration (NASA)'s civil servant workforce remained essentially flat, declining by less than 1 percent to reach 18,068 in FY 2014. Although the workforce continues to become more concentrated at higher ages, NASA has experienced moderate success in recruiting and retaining young workers below the age of 35 during the past five years.
• Both Europe and Japan saw increases in space workforces; the European industry workforce grew by 1.5 percent in 2012, adding approximately 500 employees; in Japan, the overall workforce grew by 11 percent, while employment at the Japan Aerospace Exploration Agency (JAXA), Japan's government space agency, dropped.
As of December 2013, the Space Foundation Index was 94.22 percent above its value at inception in June 2005. The Space Foundation Infrastructure Index outperformed the S&P 500 and the NASDAQ during 2013, while the main Space Foundation Index and Space Foundation Services Index did not perform as well as the NASDAQ, but substantially better than the S&P 500. These indexes, which are updated daily on the Space Foundation website, are easy-to-understand mechanisms for gauging the financial performance of space industry companies listed on U.S. stock exchanges.
The Space Report is published annually by the Space Foundation, which works with a leading aerospace consulting firm, Futron Corporation, to research and analyze government and industry trends in space activity.
Learn more: http://www.spacefoundation.org/programs/research-and-analysis/space-report
---