Hughes Communications
by Pradman P. Kaul, president + CEO
For Hughes, 2011 was a transformational year. In a transaction approved by regulatory authorities in June, EchoStar Corporation (NASDAQ:SATS) acquired all the assets of Hughes Communications, Inc. Known as a leader in satellite operations and digital TV solutions, EchoStar complements Hughes as the world's leading provider of satellite broadband technologies and services for home and office. The goal is to build on our respective strengths to make the collective sum greater than that of its parts, and create a global powerhouse in satellite-based digital video and broadband solutions and services.
We've already initiated a number of exciting joint projects, such as leveraging EchoStar's AMC 15 Ka-band satellite for our HughesNet
®
consumer service in North America to increase profitability — and it is very timely, as our SPACEWAY
®
3 satellite is filling up quickly, now serving more than 70 percent of the total 620,000 subscriber base. Having the EchoStar satellites available for our booming consumer business is advantageous as we await JUPITER™, our next-generation, 100Gbps high-throughput satellite, which I'm happy to report remains on schedule to be launched in the first half of 2012.
As part of the EchoStar team, we're also helping Dish Network implement a Blockbuster strategy to bring movies-on-demand via streaming over our HughesNet service. In addition, we're working with EchoStar and Deluxe Digital Cinema on a new venture to launch a satellite distribution network for delivering digital cinema content to digitally equipped theaters in the U.S. and Canada.
The venture, known as Deluxe EchoStar, LLC, has already signed several of the top ten theater exhibitors in North America — Hughes is well on the way to completing satellite installations for several thousand digital screens. The new system, which consists of a two-way broadband satellite terminal and additional theater-specific receiver equipment, enables sending movies and trailers directly to theaters, making reels of film a thing of the past. The satellite network also supports a growing Live Event business for patrons to enjoy content such as live concerts and sporting events in the comfort of their local theater.
Another project is to integrate Hughes into a wholesale Dish Network offering, which will bundle our HughesNet service on a wholesale basis for Dish distributors and resellers, leveraging that extensive network to sell our high-speed satellite Internet service. We expect that the volume of new HughesNet subscribers signed up by Dish Network will be significant, and represents one of the most effective ways to fill up our JUPITER satellite next year.
Our domestic and international businesses performed well in 2011, with the HughesNet consumer business continuing to lead the way, surpassing 620,000 subscribers in North America as I mentioned earlier, making it the world's largest satellite Internet service and we qualified under the U.S. broadband stimulus program in less than a year after its launch in late October 2010 — for which Hughes was granted the largest satellite provider award of $58.7M.
Our SPACEWAY 3 satellite system is opening the way to bring affordable broadband to a large consumer and small business market unserved or underserved by terrestrial technologies. Notably, we recently completed shipments to Yahsat for the first four gateways and initial terminals of their major Ka-band initiative, helping them prepare for their service launch early next year across the Middle East and Africa regions; and in Europe we've supplied the network gateways and are well underway delivering Avanti an initial 50,000 Ka-band terminals as they build out their subscriber base on their Hylas 1 satellite, with Hylas 2 expected next year.
Domestically, we introduced several new offerings for the large enterprise market this year, including Hughes Cloud Services & Hosting solution, which provides businesses of any size in any industry with a comprehensive cloud solution platform. Our new Digital Concierge service for the hotel industry helps hoteliers enhance the guest experience with touch-screen kiosks while making employees more productive. Plus the Hughes Learning Portal has become a comprehensive training management solution that encompasses every corporate learning activity from online tutorials to classroom instruction.
I'm delighted to report that we received several prestigious industry awards this year recognizing our success, including Eurocosult's "Broadband Satellite System Award for 2011" and the Society of Satellite Professionals International (SSPI) "Promise Award." Moreover, our Indian subsidiary, Hughes Communications India Ltd. (HCIL), was honored with two awards, "Top VSAT Operator in India" from Voice & Data, published by Cybermedia, and "Best VSAT Operator in India" at the Telecom Operator Awards in March.

We eagerly look forward to the launch of JUPITER in the first half of next year. Designed with over 100 Gbps of Ka-band capacity, JUPITER is a true game-changer that will further fuel our burgeoning HughesNet consumer business in North America. Our continued success always comes down to the innovative spirit and quality of our people, who are our most important asset. In addition, the broad skill set and experience base of our combined companies sets us apart in the industry and bodes well as we build the future together.
* * * * * * * * *
iDirect
by David Bettinger, CTO and Senior Vice President, Engineering
From the beginning, iDirect has taken a visionary role in VSAT, helping to shape the industry through breakthrough technologies, winning economics and flexible business models — 2011 was no exception to this.
Our service provider partners and their customers know and trust the iDirect name and rely on our technology and people to optimize their networks and profitably grow their businesses. We address their needs using a three-fold strategy: First, we continually extend the value of the core iDirect Platform, optimizing for all frequencies and networks to enable our partners to meet the most complex and diverse applications. Second, we focus on high-value, specialized market segments, delivering integrated solutions and features to help partners meet unique requirements and untapped opportunities. Finally, we invest in co-innovation with best-in-class industry leaders to accelerate the delivery of superior products, fuel our platform and expand the VSAT market. Here's a recap of the trends and technologies we've seen and been part of over the past 12 months.
Ka-Band: evolution not revolution — New Ka-band satellites are primed to dramatically expand the market. By 2015, it's expected that 70 percent of total available capacity will be Ka-band. iDirect's frequency-agnostic approach means our platform is Ka-ready now, enabling service providers to capitalize on emerging Ka-band opportunities by leveraging their existing portfolio, people and technology investments. We have built our iDirect Platform around the concept of a single, integrated, multi-band network, equipping iDirect partners to manage a blended portfolio of Ka-, C-, Ku- and X-band services. Over the past year iDirect was awarded the contract to develop the satellite ground infrastructure of Inmarsat's next-generation Ka-band satellite network, GlobalXpress.
Together at last: TDMA and SCPC ­— Earlier this year, iDirect reached an important technology breakthrough when it became the first satellite technology manufacturer to bring SCPC and TDMA together on a single platform. Available via a simple software upgrade to iDX 3.0, iDirect's SCPC Return Channel technology enables service providers, for the first time, to switch any Evolution router back and forth between TDMA and SCPC based on dynamic bandwidth requirements.
Taking satellite to the smart grid — Utility companies are seeking to extend broadband connectivity across entire service areas. During the Utilities Telecom Council Conference in May, iDirect captured perspectives from a roundtable of industry experts, highlighting the reasons utilities should evaluate satellite as part of their overall smartgrid communications strategy. To help service providers, iDirect developed a new Evolution X1 remote router that is currently being field tested and will be released in Q1 2012. The cost-effective remote router includes specialized features that are optimized for large, narrowband networks with small inbound channels.
Extending 3G networks — Cellular backhaul over satellite is providing millions of people with connectivity while opening new business opportunities for network operators. Our new SCPC return feature offers an affordable solution for mobile operators to profitably pursue the rural market. When operators first introduce service in remote areas, they can use TDMA networks to cost-effectively backhaul data. Once these operators gain enough subscribers and network traffic grows in volume and becomes more consistent, operators can remotely switch an Evolution remote router to SCPC on the return channel.
Driving broader maritime VSAT adoption — VSAT broadband continues to provide a high-speed, economic alternative to L-band networks as vessels become remote offices and homes – driving business productivity and improving crew welfare. Today, there are nearly10,000 vessels fitted with VSAT — more than 47 percent of those are on iDirect's platform.
2011 was a momentous and exciting year for the satellite industry and 2012 promises to be no less significant. While iDirect achieved a lot this year, we're not resting on our success. Our engineers are already developing and testing new specialized technologies and products that will allow service providers to take VSAT to new markets, applications and environments.

Moving forward, iDirect will continue to shape the future of VSAT through a well-thought-out strategy of innovation that gives our partners the greatest edge in bringing next-generation services to market.
* * * * * * * * *
Intelsat S.A.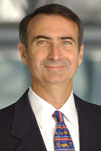 by Stephen Spengler, Executive Vice President, Sales and Marketing
In 2011, the satellite sector again demonstrated its vital role in the world's economy, meeting the requirements of a diverse customer set that delivers content and data around the globe. Customers continued to look to Intelsat to provide infrastructure to expand communications services while meeting the constraints of shrinking budgets.
Due to the expansion of HD programming and DTH services, the demand for true broadband mobile services, and the growing reliance of governments on commercial satellite, Intelsat delivered more connectivity, to more countries, than any other satellite operator. Broadcasting continues to drive the demand for satellite services, and the demand for coverage of live events, such as the earthquake and tsunami that struck Japan, political unrest in the Middle East and the Royal Wedding, demonstrated the vital role satellite serves in connecting the world.
Our current, multi-billion dollar fleet investment program targets our investments to high-growth regions and applications that represent the greatest opportunity for our customers. The flexibility of our fleet allows us to relocate assets quickly. Time to market is important to Intelsat's customers, and the ability to expand or introduce a new service when the time is right—as compared to three years from now—delivers a competitive advantage in their marketplace. For example, our relocation of Galaxy 11 from 33 degrees East to 304.5 degrees East, accomplished in a matter of months in 2011, will allow Global Village Telecom(GVT), a subsidiary of Vivendi, to launch its HD DTH service in Brazil before the end of the year.
Our video neighborhoods continued to grow in 2011, driven by a global village that demands access to the latest news and entertainment options from their native lands. Our top 10 video distribution customers buy service on our network across three or more geographic regions, demonstrating the value provided by the global reach of our satellite fleet, integrated with our IntelsatONESM terrestrial network. Programmers, such as Discovery Communications, are taking their programming around the globe and also realize that certain regions, such as Asia-Pacific, are not just one large market – but a subset of geographically dispersed nations. As a result, in the Asia-Pacific region, Discovery now has 10 country-specific versions of the Discovery Channel carried by Intelsat's satellites.
Intelsat hosts 34 DTH platforms around the globe, and DTH growth in Latin America remains strong, as evidenced by a recent commitment from DIRECTV Latin America to provide services to Latin America via two new Intelsat satellites that will be launched in 2014 and 2015, respectively. Intelsat also signed a multi-year, multi-transponder agreement with Sun TV for capacity on the Intelsat 17 satellite at 68.5 degrees East, home to one of our fastest growing video neighborhoods, to expand its programming distribution to viewers across India and beyond.
Our IntelsatONE integrated terrestrial network of PoPs, teleports, and IP/MPLS-based fiber continues to grow and aid our customers in expanding their service offerings. Intelsat added more MCPC platforms in 2011 — Intelsat 10 C-band for the Middle East and Intelsat 17 C-band for Asia — and also expanded the reach of IntelsatONE to new locations in Europe, Africa and Asia via an alliance with BT's MPLS-based Global Media Network.
Internet demand is expected to grow steadily, with traffic driven by new applications as well as sector growth in the oil, gas and cruise industries. Maritime broadband has become a necessity, not a nice-to-have. Automated on-board control systems, electronic charts and real-time weather require reliable, cost-effective, always-on broadband connectivity. Intelsat has anticipated this growth trend in maritime broadband communications and has designed a global network of Ku-band solutions that will be available by early 2013. The launches of the Intelsat-19, -21, -22 and -27 satellites will deploy a global fabric comprised of seven Ku-band beams, fulfilling demand for broadband over the oceans. We believe Ku-band beams are becoming the market choice due to reliability, flexibility, service performance and the need to overcome antenna size and cost.
This demand for broadband and mobility also is having an impact on government customer, with demand growing for comms-on-the-move and aeronautical applications. Given the cost efficiency of commercial satellite solutions, we believe our infrastructure will be an embedded element of the future defense architecture. In addition, our ability to host payloads on upcoming launches is an ideal technology alternative for government customers to fulfill space-based communications requirements in an era of more austere budgets. To that end, we plan to launch a UHF payload for the Australian Defence Force aboard Intelsat 22 in 2012.

2012 is the year of the launch for Intelsat — five missions are scheduled and a sixth is possible if the launch industry can provide the capacity. These launches will complete the largest fleet investment in Intelsat's history. These new spacecraft will help Intelsat serve those fast-growing regions of the globe with the right capacity, delivering critical communications infrastructure that enables high-growth applications, such as DTH platforms, wireless backhaul, corporate networks and mobility. With forecasts calling for demand to continue to grow for years, it is truly a great time to be an industry leader.
* * * * * * * * *
Iridium Communications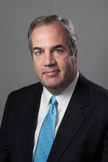 by Matt Desch, CEO
By all accounts, 2011 has been a significant year in terms of reaching important milestones for Iridium and exceeding our goals across the business. Our third-quarter financial results, released November 8, showed that total revenue grew 8 percent over Q3 of 2010, while Operational EBITDA was up 16 percent over the same period last year.
We reached the half-million mark in the number of total billable subscribers, which has grown to 508,000 worldwide, up from 413,000 for Q3 of 2010 and up from 478,000 for the previous quarter of this year. Our total billable subscribers grew 23 percent year-over-year. This achievement is driven by our strength in machine-to-machine (M2M) data, handheld voice, Netted Iridium and Iridium OpenPort® customers, as well as our growing partner base that continues to innovate and develop new, advanced communications solutions. This achievement was also driven by our growth in voice products and services, which we recently highlighted in our Iridium Force™ personal communications portfolio expansion announcement. We continue to make progress on expanding services to air transportation with the FAA announcement that it will authorize airlines' use of Iridium for data services in the cockpit. Our ecosystem of partners is helping the world become Iridium connected, and surpassing the 500,000 subscriber mark is evidence.
In September, the Company unveiled Iridium Force, which uses the power of the world's furthest reaching network to accelerate the development of enhanced personal communication capabilities for people and organizations everywhere. Iridium Force makes Iridium technology more accessible and cost-effective for partners to develop a wider range of Iridium-based products and services. This launch saw the introduction of several new Iridium products including: Iridium Extreme™ handset, the most advanced, rugged, global satellite phone on the market today — Iridium AxcessPoint®, a suite of products including a portable and lightweight Wi-Fi hotspot accessory, downloadable application and email and web software — Iridium Core 9523®, the next-generation new voice and data module packaged into a small and cost-effective platform for partners to embed into new handheld and integrated solutions.
Iridium started the year off with a couple of major announcements concerning Iridium's next-generation satellite constellation, Iridium NEXT. In January, Thales Alenia Space, the prime contractor for the Iridium NEXT system and constellation, selected Orbital Sciences Corporation to serve as satellite integrator and test partner for Iridium NEXT. Over the next five years, Orbital, at its facility in Gilbert, Arizona, will assemble and test 81 Iridium satellites being built by Thales Alenia Space. Then, in June, Iridium signed a contract with International Space Company (ISC) Kosmotras as a supplemental provider of launch services for Iridium NEXT. Space Exploration Technologies Corp. (SpaceX) is the primary launch services provider for Iridium NEXT. The first launch of Iridium NEXT satellites is scheduled for early 2015. Orbital also became the first Iridium NEXT hosted payload customer by signing an agreement with Iridium that reserves hosted payload capacity on Iridium NEXT. Under the terms of the agreement, Orbital retains right-of-first refusal on 20 percent of the network's capacity to host third-party payloads. This arrangement with Orbital has the potential to be worth more than $100 million, including hosting fees and recurring data service fees once in orbit.
In March, Iridium, along with six other satellite industry companies, formed the Hosted Payload Alliance (HPA) to increase awareness of the benefits of hosted government payloads on commercial satellites. The HPA serves as a bridge between government and private industry to foster open communication between potential users and providers of hosted payload capabilities.
For the maritime market, Iridium's Global Service Program was launched to support all customers of the Iridium OpenPort broadband maritime satellite communication service, enabling Iridium's Customer Care team to dispatch 24/7 shipboard technical support at more than 50 ports around the world. Iridium is the first mobile satellite service provider to offer full-service support of this kind for any of its products.
In May, Iridium CEO Matt Desch was appointed by President Barack Obama to serve on the National Security Telecommunications Advisory Committee. As for what's ahead for 2012, Iridum expects to announce a number of hosted payload announcements. We'll likely see new enhancements in communications options for maritime and aviation. We expect M2M to continue to grow and we'll likely see more partnerships with traditional cellular companies to bring seamless connectivity around the globe.
Iridium relies on our ever-expanding ecosystem of partners and their expertise to grow our reach into different markets and industries. We have managed a very successful approach of advancing and enhancing the business of communications by continually adding and working with new partners who are well suited to form opportunities in expanding markets. In addition, we've been very successful at opening up our development platforms for those partners to innovate and grow based on our network offering. In the year ahead, Iridium plans to continue to expand our partner base to provide voice and data communications to an ever-increasing range of new and emerging markets across the globe.

For Iridium in the coming year, even the sky is no longer the limit.
* * * * * * * * *
Keystone Enterprise Services

by Keven Cahoon, CEO
For 29 years, Keystone Enterprise Services has been a leader in global satellite enterprise video services, helping organizations deliver private and interactive video for corporate communications, training, broadcast, and special events. Keystone Enterprise Services designs, implements, and manages large-scale video delivery systems and services. Offerings include: Business Television, with networks for training and internal communications; Keystone Events, to provide corporate special events video production, logistics, and transmission; Digital Signage, for enterprise and retail networks; and VSAT and mobile video and data services.
Keystone's core business is satellite-based private enterprise video networks (also called business TV, or BTV). This past year we renewed and extended multi-year network services contracts for several key large-scale and Fortune 100 enterprise video networks.
In committing their services to Keystone, our customers have affirmed the ongoing cost effectiveness of satellite-based solutions in this arena. Satellite customers use our services for BTV networks and can also be used for interactive video training or distance learning (IDL), e-learning, Digital Signage, live Special Events, and large file distribution. Some of these customers also rely on Keystone for full turnkey network operation, including installation and maintenance of remote sites, for broadcast, 2-way VSAT, and vehicle-transported satellite networks.
Keystone has upgraded and grown our Lobby Signage applications, which gives corporate communications and media managers in medium-to-large enterprises a new tool for providing centrally managed, instant, campus-and Company-wide communications via networked digital signage. An end-to-end service, it includes onsite hardware installation and support for every screen as well as a fully hosted content management system.
2011 was a big year for our events business. Keystone continues to be one of the only companies in the planet that can run truly large scale satellite event broadcasts for enterprise video applications. The Keystone Event Network allows companies to stage broadcast events that connect venues around the country and the globe. This past year, the Keystone Event Network supported major corporate video events, helping world-famous consumer brands launch hugely successful products that are used by millions of consumers around the world every day.
Keystone Enterprise Services is uniquely positioned with its combination of satellite and web-based services — or hybrid services — for content distribution. In today's market, satellite is the only way to cost-effectively deliver truly large scale high quality video. We believe in the future of corporate enterprise video and are able to deliver content acrocs multiple platforms: satellite, the web, and mobile platforms.
We also believe the "anywhere TV" concept held forth by any number of multimedia companies also holds true for enterprise applications — consumers are increasingly viewing content on mobile devices. We are well aware of our opportunities to addres s this crucial market. We are excited that, as a network service company, we will be able to provide video anywhere and on any platform.
We aggregate video from the web, satellite, or local off air into a single appliance — if you have the SuperCast platform as a distribution mechanise, we have the technical competence to enable you to view content anywhere. We see demand for additional valued services, as well, such as corporate video publishing for large display presentations.
Keystone is also working on building relationship in the education marketplace with interactive whiteboards. This allows teachers and students to incorporate the traditional whiteboard learning principles and bring interactivity with various media into the picture.
If one then combines our anywhere appliance with interactive whiteboard technology, you realize how powerful interactive systems bring a truly immersive experience into the corporate conference.

This is taking distance learning to the next level. To the content to the media. The ablity to stop video, look at the subject, and discuss it, annotate it., and save it after the discussion or presentation — let's get everyone get involved in the nexgen whiteboard experience.