The maritime industry, like many others, is undergoing perpetual change. As we know, shipping companies have been impacted as much as any by macro-economic factors such as the recent financial crisis, while more industry-specific developments such as the increasing importance of crew retention have also brought about significant change.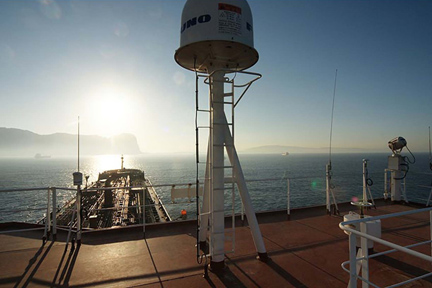 Of the many suppliers to this industry, providers of satellite communications systems have had their work cut out to align themselves with these changes, particularly over the past three to four years. As the American author and economist Robert Collier said, "Supply always comes on the heels of demand," and as the shipping industry evolves, so SATCOM providers' offerings have had to keep up. And with the maritime SATCOM market set to grow 50 percent between now and 2018 to a total value of $1.6 billion*, there is significant financial motivation to understand and make the most of these changes.

A recent development, introduced by a number of major providers, including Vizada, is the bundling of mobile satellite services (MSS) and fixed VSAT systems into a single package to provide global broadband connectivity for business and crew communications requirements. The emphasis here is on the 'single package' because, while MSS and VSAT systems have been jointly provided to shipping companies for a number of years, recently offerings have been greatly simplified to avoid multiple airtime and hardware contracts, different prices and different points of contact.

Kevin Sinclair, IT Manager for Scorpio Ship Management in Monaco uses Vizada and service provider Marlink's bundled MSS/VSAT package for the company's fleet of 19 Aframax, Handymax and Panamax vessels. Scorpio had been looking into a suitable VSAT offering for some time to supplement their Inmarsat mobile satellite terminals, but the decision process turned out to be lengthy and complicated: "It was a difficult and confusing task to compare the different bandwidth speeds, installation terms and maintenance commitments, as we discovered that they were extremely variable from provider to provider. In the end, we went for the package that was presented in the most transparent way," said Sinclair.



Why is it that shipping companies such as Scorpio are stepping up their requirements and demanding simpler broadband SATCOM bundles? As mentioned earlier, a number of different factors are responsible.

First, we can look at two changes impacting all companies, regardless of their activity. A phenomenon called 'the consumerization of IT' refers to the increasing use by consumers of smartphones, tablet computers and the like, and their impact on business IT and communications is significant. Not only do these devices change people's expectations of the services and applications they access at work, they also clearly require IT and comms managers to stay one step ahead in providing the technology and ensuring the appropriate level of security. The shipping industry is no exception: Many crew members now expect regular access to broadband Internet and apps as they do on shore, leading the IT manager to deal with a host of dramatically different cost, security and technical issues which previously were not part of their remit.

Sinclair of Scorpio Ship Management clarifies the way in which consumer technology has seeped into the professional environment on board ship. "It's a pre-requisite for many crew members to have access to onboard PCs with Internet, and increasingly, connectivity through their own smartphones and tablet computers. The security and technical implications of this are significant."

Another technological phenomenon impacting companies is cloud computing, or the scalable provision of IT services over the Internet, paid for by the consumer on a fixed subscription or pay-as-you-use basis. While the cloud is still relatively nascent over maritime satellite systems, the concept of paying a fixed sum for a number of different services has definitely crossed the border from consumer to business IT and communications, as per Scorpio's bundled package requirements from Vizada and Marlink.

Another major factor impacting the way companies do business today is the financial, or banking sector crisis, which struck in late 2008. Many industries were affected by this, not the least the shipping sector, and it has brought about a great deal of caution with regard to capital expenditure (CAPEX). Packaged SATCOM bundles with flexible contract duration terms and low monthly fees for hardware and airtime have been a necessary antidote to companies seeking greater control and visibility over CAPEX; and while SATCOM represents only 1-2 percent of shipping companies' overall costs, the more predictable the costs in the Profit & Loss the better.

Having taken a look at wider market issues, it is also relevant to address developments specific to the shipping sector, and which are in turn impacting the provision of IT and communications services.

A major headache for the transport industry is undoubtedly the rising cost of fuel. Rocketing demand among developing countries has put significant upward pressure on prices, and with the barrel of crude oil currently at $86 (as SatMagazine went to print), shipping companies are clearly looking for savings in other areas. A bundled SATCOM service enables companies to pay up front for access to hardware and airtime. This generally represents a lower cost than paying for the equivalent services individually, and also provides greater long-term visibility over CAPEX and OPEX.

Ensuring the security of crew and merchandise on board has long been a priority for shipping companies, but recent geographical and geopolitical developments have led them to reassess their trade routes in order to ensure a higher level of protection. While many vessels previously passed through the Suez Canal on the way from Europe to the East, the highly unstable climate around the Horn of Africa, and specifically the Gulf of Aden, has caused a majority of companies to send vessels around the tip of the African continent en route to the East. Many VSAT systems which offer the highest data speeds of all maritime satellite services do not however provide the global coverage necessary to ensure constant access to broadband communications. As a result it is common for shipping companies operating on a global basis to want to combine VSAT with mobile satellite data services such as Inmarsat FleetBroadband or Iridium OpenPort™ which both offer global data services, but at a higher usage cost. A number of industry players have recognized this requirement and sought to package both systems into a single service.


Taking it a step further, providers such as Vizada have developed online management services to enable the IT and comms officer to switch easily from MSS to VSAT as the vessel crosses coverage zones. For companies like Scorpio Ship Management whose trading routes are in spots, the team on shore can never predict where the tankers will be from one month to the next. As a result it's incredibly important to know that, regardless of the location, they will always be covered by either the mobile satellite, or fixed systems on board.

Another key issue for shipping companies is employing the right crew, and global broadband communications play a huge role in attracting and securing quality employees. As Sinclair said, "We transport oil derivatives and do ship-to-ship transfers away from the coast, which means that the staff can be away for months on end. These days it's just not feasible to expect them to go without access to Internet during this time."

Bundled satellite packages enable shipping companies to provide low-cost access to many of the communications services that crews use at home.

With all these changes in mind, it's not surprising that shipping companies are demanding that SATCOM providers revise their approach and develop offerings with a clear focus on transparency, flexibility and simplicity. As the market evolves, it will be an exciting time seeing which providers follow in Vizada's footsteps and rise to this challenge.

For more information, access the Company's website at
http://www.vizada.com

Images are courtesy of Scorpio Ship Management