SSTL Delivers FORMOSAT-7 To Taiwan
Surrey Satellite Technology Ltd (SSTL) has delivered the first spacecraft for the FORMOSAT-7/COSMIC-2 weather forecasting constellation to the National Space Organization (NSPO) in Taiwan, where it has successfully passed a series of systems checks.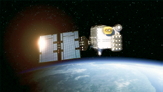 The FORMOSAT-7 spacecraft has been designed by SSTL using heritage avionics and it has been assembled at the Company's cleanroom facilities in the United Kingdom, where SSTL is currently building the remaining FORMOSAT-7 platforms for the constellation.
The payloads for the spacecraft are being supplied by NSPO's mission partner, the National Oceanic and Atmospheric Administration (NOAA) in the United States, and they will be integrated to the platforms in Taiwan where a full set of spacecraft system tests will be performed.
Luis Gomes, Director of Earth Observation at SSTL, said, "The delivery of the first of the FORMOSAT-7 spacecraft to our customer is an important milestone in the program and the satellite has arrived safely and in full working order. SSTL is continuing to work on the assembly of an additional five platforms for the constellation at our cleanrooms here in the UK and at the NSPO site in Taiwan, where our engineers are involved in the next phase of payload integration and testing, so it's an extremely busy phase in the mission for the collaborative team."
The FORMOSAT-7 constellation is a joint civil mission between the Taipei Economic and Cultural Representative Office in the United States (TECRO) and the American Institute in Taiwan (AIT). NSPO and the National Oceanic and Atmospheric Administration (NOAA) in the United States are the designated representatives of TECRO and AIT respectively.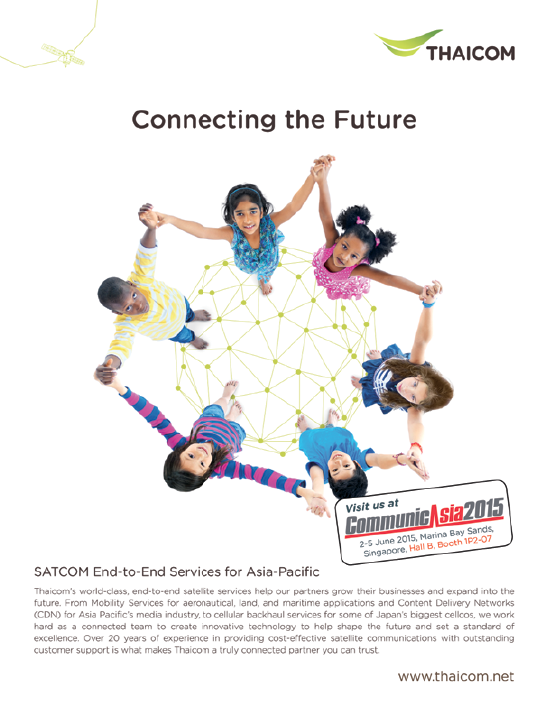 The new constellation will collect atmospheric data at low and mid latitudes and improve both regional and global weather forecasting for over 5000 registered users of the data across the globe. It will also provide scientific data in support of climate studies and ionospheric science. Launch is targeted from 2016.
---
Thaicom Responds With SATCOM Equipment To Assist With Nepal Earthquake Disaster
Satellite equipment and engineers have been deployed to Nepal to help reconnect the region as disaster recovery continues following the major earthquake.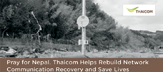 The 7.9 magnitude earthquake, which hit Nepal's capital Kathmandu and its surrounding areas on Saturday, April 25, has claimed thousands of lives and rescue efforts are underway.
Nepal's telecommunications infrastructure was also destroyed, further hindering relief efforts. In order to assist the recovery operations, Thaicom PLC has now deployed a satellite communications network to be set up in the affected areas, along with an engineering team to get the system up and running so vital communications can be reinstated.
Suphajee Suthumpan, Chairman of the Executive Committee and CEO, said, "Everyone at Thaicom is praying for the victims and their families and we share our heartfelt sympathy and condolences for the massive life losses and damages resulting from the Nepal earthquake, much of which is still emerging.
"During crises such as these, satellite is often the only system available for vital communications and this system will provide the first means of communications since the earthquake.
"We hope it goes some way towards alleviating the suffering and helping with the continued search and rescue efforts, as well as enabling individuals to contact friends and relatives."
This communications network has been delivered in conjunction with partners from various sectors, such as Thaicom's country representatives, business partners and government agencies from domestic and international alliance.
Thaicom has provided assistance after numerous disasters, such as the devastating Japanese earthquake and tsunami in 2011 and both the China and Christchurch earthquakes, among others.
When Typhoon Haiyan struck the Philippines in November 2013, Thaicom provided satellite communications and instigated a support network among various business partners. It sent experts to install communications equipment for victims and officials to use in the affected areas.
THAICOM 4 (IPSTAR), a high throughput satellite, provided critical services such as Internet and telephone communications in the disaster zones.
---
Togetherness—Dauria Aerospace + ILS Planning Dual Launch Projects
International Launch Services (ILS) and Dauria Aerospace (Dauria), of Moscow, Russia, have signed an agreement to collaborate on opportunities to launch spacecraft using an ILS Proton or Angara launch vehicle beginning in the 2017 timeframe.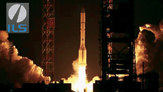 The agreement, signed by ILS President, Phil Slack, and Dauria CEO, Sergey Ivanov, states that both companies will mutually cooperate on identifying spacecraft that can be dual launched in a stacked configuration—with the lower Dauria spacecraft supporting the upper spacecraft—on an ILS Proton or Angara launch vehicle.
With this agreement, ILS would identify spacecraft that could be paired with Dauria's ATOM spacecraft and together, the companies would assess the technical feasibility.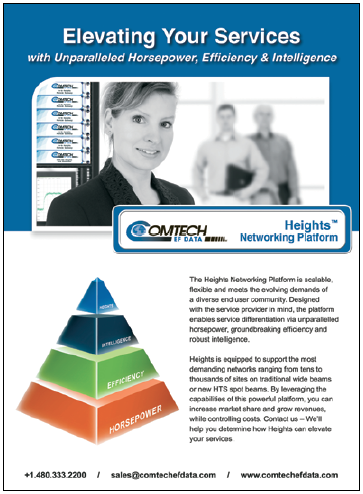 The ATOM spacecraft weigh between 1050-1500 kg and provide satellite TV, telephone and broadband communications.
ILS and Dauria officials will meet on a regular basis to evaluate the commercial environment and any mutually beneficial joint initiatives that would serve the global satellite industry.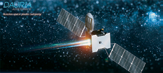 Phil Slack said, "This agreement establishes an excellent foundation for our partnership with Dauria for dual launched spacecraft. This is an innovative approach that will benefit satellite operators who want a cost effective solution to launch their smaller spacecraft."
"This agreement with ILS will allow Dauria satellites to be launched in a timely manner with competitive pricing for the companion spacecraft. This also represents another positive example of U.S.-Russian cooperation in space activities. We look forward to further collaborating with ILS and providing outstanding access to space," said Sergey Ivanov.
---
United Nations Opens Satellite Resource For Emergency Response Teams In Nepal
In response to the devastating earthquake in Nepal, the United Nations Platform for Space-based information for Disaster Management and Emergency Response (UN-SPIDER), a program under the United Nations Office for Outer Space Affairs (UNOOSA), is supporting the disaster response efforts by making openly available all satellite-based resources.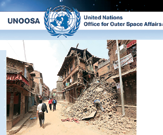 The earthquake, with a magnitude of 7.8 and a depth of 15km, resulted in the deaths of more than 3,500 people and injured a further 7,000.
Officials have reported that around 100,000 people have been left homeless. To support the rescue efforts, several agencies are involved in producing satellite-based information. UN-SPIDER has now compiled this information into an easily accessible format.
Satellite-based information is vitally important to help aid agencies target their relief efforts, by showing the areas and roads destroyed by the earthquake so they can reach people in need more quickly.
How can space technology be applied to disaster risk management and disaster management? The Space Application section contains information on those space-based mechanisms established by space agencies of various countries and services, on their application, sources and access options. It is worth noting that this information covers the full disaster management cycle, all Earth-directed space technology, and all types of major natural or man-made hazards.
The Emergency Mechanisms section provides an overview of the most relevant mechanisms such as the International Charter "Space and Major Disasters". The understanding of these mechanisms, their procedures and workflows is a prerequisite to ensure rapid access to the products and other relevant information generated by these mechanisms.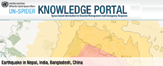 In the Space Application Matrix, the user finds guidance on space applications and how disaster management can benefit from their use. Scientific and technical articles, guides and case studies outline the underlying principles, methodical workflows and best practices, advantages, restrictions, and accessibility of data and services are offered to inform the user and to support his decision making.
UN-SPIDER staff can be contacted for updates at un-spider@unoosa.org.
---
AsiaSat 5 Bringing BBC World Service To APAC Via BT
Asia Satellite Telecommunications Company Limited (AsiaSat) has reached an agreement with BT to deliver BBC World Service Asia feed of 33 radio channels in 21 languages.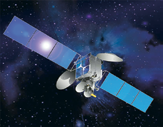 These services are being distributed in C-band on AsiaSat 5 from the orbital location of 100.5 degrees East to BBC's short and medium-wave transmitter sites, as well as to FM partners and re-broadcasters in Asia and Australasia.
The services, which are tailored to the region, constitute an essential part of BBC's global distribution service. With AsiaSat 5, the BBC services are reaching an ever-growing audience in Asia.
William Wade, President and Chief Executive Officer of AsiaSat said, "BBC's commencement of service has significantly expanded our portfolio of information and entertainment services on AsiaSat 5.
"This partnership between AsiaSat and BBC offers a diverse range of high quality content from one of the world's leading public service broadcasters to a broad Asian audience."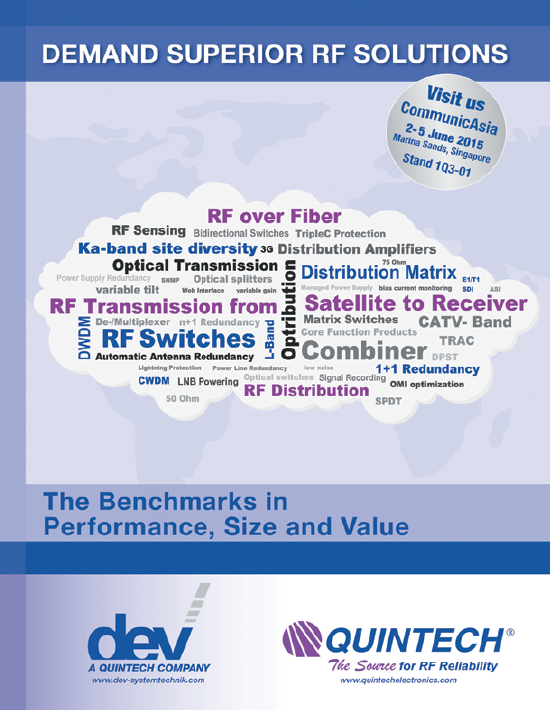 Mark Wilson-Dunn, Vice President BT Media & Broadcast, said, "Our successful partnership with AsiaSat enhances our distribution services to BBC in terms of service performance and audience reach in Asia."
---
MTN Communications Delivers A Big Punch...
Considering that some of the tickets sold for upwards of $80,000 each, these were much more affordable seats, and in the comfort of a luxurious cruise ship as well.

MTN Communications (MTN) (www.mtnsat.com/) proved once again you don't have to leave your connected life on the docks when taking a cruise. On Saturday, May 2, 2015, thousands of passengers and crew on 30 ships in the Pacific, Mediterranean, Gulf of Mexico and Atlantic enjoyed the Floyd Mayweather Jr. - Manny Pacquiao boxing match live through high-definition MTN Worldwide TV (MTN-TV HD).
MTN was the only service provider able to deliver the fight offered exclusively to the cruise industry through Global Eagle Entertainment ("GEE") (Nasdaq: ENT). The MTN TV and Broadcast Services Team made this possible through the company's network, designed and managed for maritime, and the ability of the MTN-TV solution to scale at a moment's notice.
While the fight had no official start time, Time Warner Inc.'s HBO and CBS Corp.'s Showtime, which were partners on the telecast, were hoping for the first punch to be thrown no later than 11:15 p.m. Eastern time. Instead, it kicked off about midnight.
"Our team brought the technological wherewithal to quickly deliver this event to ships around the world," said Bill Witiak, general manager, TV and Broadcast Services, MTN. "Our sophisticated, proprietary tools to manage and optimize our network—literally moment-by-moment—and our ability to broadcast with land-like quality enabled our customers to surprise their passengers. This improved their onboard experience and delivered a crew perk—a major investment that paid off. There are just some events you have to watch live, and this historic fight was one of them."
Around the world, 140 ships subscribe to MTN-TV. The service broadcasts 11 channels of sports, news, entertainment and special events. For more than five years, MTN-TV has broadcast 1,795 live special events, totaling 5,486 hours of major sporting events, award shows, operas and ship-specific gatherings.
In March 2015, MTN launched live HD service (MTN-TV HD), starting with IMG's Sport 24 Channel. The company has plans for future MTN-TV technology investments, particularly nearing the roll-out of high-throughput satellite services next year.
---