Kacific is island hopping with high-speed broadband for Tokelau
Tokelau, composed of three small atolls situated north of Samoa, is a Polynesian territory of New Zealand with a population of just 1,400.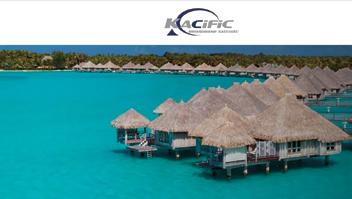 There is no airport in Tokelau, and a chartered vessel MV PB Matua, operated under an arrangement between New Zealand and Tokelau, is the only means of transport to and from the islands at present: the trip from Apia in Samoa takes over a day.
Despite its small size and remoteness, Tokelau is committed to thriving in a digital world. Although connectivity is expensive, the country has seen a pattern of moderate Internet usage in recent years and a rate of Internet penetration comparable to other, more populous Pacific countries.
Now with fast, low cost broadband from Kacific it will dramatically change the communication landscape of this territory. It will enable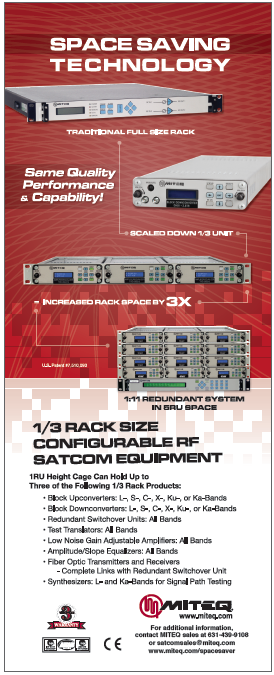 • Affordable, direct-to-premises access to e-Government applications provide better access to online resources for knowledge management and connectivity of assets including energy generation systems and transportation
• Provide high-speed broadband to passengers on-board the passenger vessels while en-route to and from Tokelau
• Improve the health, education and social wellbeing of Tokelauan communities
• Help improve monitoring of communicable diseases, enable remote diagnostics, and support training and e-health campaigns
• Primary and secondary students and their teachers will be able to access distance learning and curriculum resources from New Zealand
• Tokelauans will be able to communicate better with family members who have gone overseas to live.
• For the first time, all Tokelauans will be able to access television services.
"When we designed our service we had in mind the need for it to be easily adapted to meet the needs of small, isolated, sparsely populated countries like Tokelau," said Kacific CEO, Christian Patouraux. "Tokelau is a text-book case for Kacific: the agreement with Teletok validates our approach, so we're delighted.
"The provision of affordable, accessible low-cost, high-speed broadband will enable Tokelau to make significant and rapid progress in key policy areas including good governance and the development of our people, infrastructure and economy," said Tealofi Enosa, CEO of Teletok.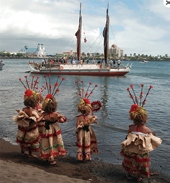 "By supporting these four priority development goals of the Tokelau National Strategic Plan, it will fundamentally change every aspect of life in Tokelau," Tealofi added.
Kacific will deploy a single high power beam from its Ka-band High Throughput Satellite (HTS) to cover the three atolls. And will provide sufficient capacity to ensure a reliable and affordable service with ample room to grow and expand.
Tokelauans on all three atolls will receive equally outstanding service quality and will be able to enjoy high throughput speeds using only small (75cm to 1.2m diameter) inexpensive terminals.
Kacific expects to launch its Kacific-1 satellite by early 2017 and to provide operational service shortly thereafter.
This agreement is the sixth that Kacific has signed since it announced its intention to provide a satellite-based broadband service, in December 2013.
For additional information, please visit http://www.kacific.com/
---
The bringing together of Orbital + ATK
Alliant Techsystems Inc. and Orbital Sciences Corporation have announced that the U.S. Department of Justice ("DOJ") has unconditionally cleared the proposed merger of ATK's Aerospace and Defense Groups with Orbital.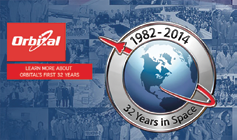 The U.S. Federal Trade Commission ("FTC") informed ATK and Orbital on December 4, 2014, that the FTC and DOJ terminated the Hart-Scott-Rodino waiting period effective December 4, 2014.
As previously announced, ATK and Orbital have entered into a transaction agreement, whereby ATK's Aerospace and Defense Groups will merge with Orbital immediately following the spin-off of ATK's Sporting Group business to ATK stockholders as a newly formed company called Vista Outdoor Inc.
The companies anticipate completing the transaction in February 2015, subject to the satisfaction of remaining closing conditions, including the approval of both ATK's and Orbital's stockholders at special meetings scheduled for January 27, 2015.

Additional information concerning the special meetings and the transaction is included in ATK's registration statement on Form S-4, which has been filed with the Securities and Exchange Commission and, once it is declared effective, the joint proxy statement/prospectus included in the Form S-4 will be mailed to ATK and Orbital stockholders who are entitled to vote at the respective special meetings.
The Orbital infosite may be accessed at http://www.orbital.com/
The ATK infosite may be accessed at http://www.atk.com/
---
An elevated USDA certification for CompassData
CompassData has announced that their CompassTA™ elevation accuracy software has received OCIO-ITS certification from the U.S. Department of Agriculture (USDA).
Certification allows 40,000 USDA users the opportunity to use CompassTA software for elevation accuracy verification of LiDAR point clouds, digital elevation models (DEM), and other raster data sets.
USDA certified the CompassTA software through the Office of the Chief Information Officer – Information Technology Services (OCIO-ITS) within the Device Deployment Services Branch.
Earlier this year, CompassData received DO-200A approval from the Federal Aviation Administration (FAA) to use its CompassAA™ software and ground control points (GCPs) to verify the accuracy of satellite and aerial imagery for the creation of certain aviation products.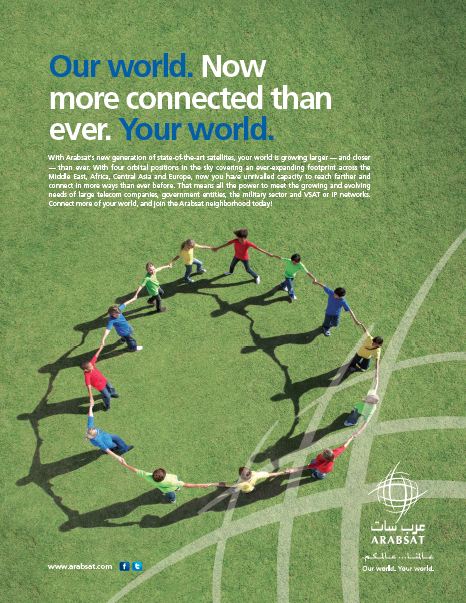 CompassTA and CompassAA are software tools in CompassData's CompassV&V line of Verification and Validation products. Based on the popular Topo Analyst and Accuracy Analyst software tools CompassData purchased from Spatial Information Solutions (SIS) in early 2014, the rebranded CompassV&V products include CompassAA, for orthorectified image verification, and CompassTA, for QA/QC of elevation data.
"This certification provides assurance to our current and future USDA clients they are using a data verification tool that has been thoroughly scrutinized and tested by their own internal auditing process," said Jeff Barker, CompassData product manager.
For 20 years, CompassData has performed custom GCP collection for clients in the geospatial profession and archived those points in a database for commercial sale to other end users.
The CompassV&V tools are used extensively with custom and archived GCP to verify the accuracy of geospatial imagery, surface and elevation models and many other spatial products.
Used by numerous U.S. federal agencies under the SIS brand names, CompassV&V tools are content enhancement solutions that automate map accuracy verification and eliminate manual processing, ensuring consistent quality control of geospatial products backed up by standardized reporting procedures.
Both tools establish automated workflows and generate standards-based documentation delivered along with end products.
"Since acquiring and rebranding the CompassV&V tools, we have made administrative upgrades to enhance the user experience," said Barker. "Additional improvements are in the works."

Leveraging the CompassV&V software tools, CompassData has expanded its custom Validation Service using GCPs. This service is offered for clients who prefer, or are required, to have an independent third-party perform quality assurance and supply verification reports, CompassData has licensed professionals on staff that perform Validation Services using high-quality GCPs along with the CompassV&V tools.
The CompassData team can conduct this service faster and at lower cost than other firms that have to obtain their own GCPs.
Additional details are available at http://www.compassdatainc.com/compassta.htm
---
Inmarsat Betters BGAN Via Citrix's Technology
Inmarsat has announced that Citrix, a leader in business mobility solutions, has been appointed as an Inmarsat Certified Applications Partner (CAP) for its Citrix CloudBridge™ application.
Citrix CloudBridge will initially support Inmarsat's award-winning BGAN (Broadband Global Area Network) service, which is used around the world and across a broad range of markets, including the oil & gas, energy, utilities, media and humanitarian sectors. The appointment of Citrix as an Inmarsat CAP for CloudBridge is part of the company's on-going strategy to establish a powerful and trusted relationship with the global applications and solutions community.
"Real-time connectivity is an important enabler of productivity and users frequently need to work in environments with high interactivity, rapid response times and unfettered access to multimedia content", said Nadeem Khan, Inmarsat's Global Head of Enterprise Applications Development. "However, not all applications and services are designed for use over satellite networks. Our work with Citrix is crucial in the delivery of optimized applications and services to our customers in remote locations around the globe. By working together, Citrix and Inmarsat have removed potential barriers to accessing applications for use over satellite, which ultimately offers an improved virtual desktop experience with built-in satellite optimization for end-users. Customers using Inmarsat's BGAN service will now be able realize the benefits that Citrix provides to enterprise users, including optimized real-time access to corporate applications, securely and globally, using satellite connectivity."
Chalan Aras, vice president and general manager, CloudBridge Product group at Citrix, said, "This represents the enhancement of an important relationship for both organizations and underlines the added value Citrix CloudBridge delivers to enterprises that require the global connectivity offered by Inmarsat."
More info at http://www.inmarsat.com/
The Citrix infosite: http://www.citrix.com/
---
Encrypted IP Video Satellite Broadcast Solution Delivered by Microspace
For more than 20 years, businesses have relied on Microspace Communications to distribute content for corporate communications networks.

Recently, one of Microspace's existing Fortune 500 financial information customers upgraded and expanded their network from 350 branches to 700 branches.
At the same time this expansion was occurring, Microspace also updated technology across the network providing a higher, more secure and cost effective solution. This new technology provides a cost effective way for financial information services clients to communicate with streaming content while protecting sensitive information during delivery.
Throughout the expansion from 350 to 700 locations, Microspace managed the installation of new equipment, the distribution infrastructure, and upgraded to an IP video network system, which provides a better product with higher performance while also reducing costs for our client.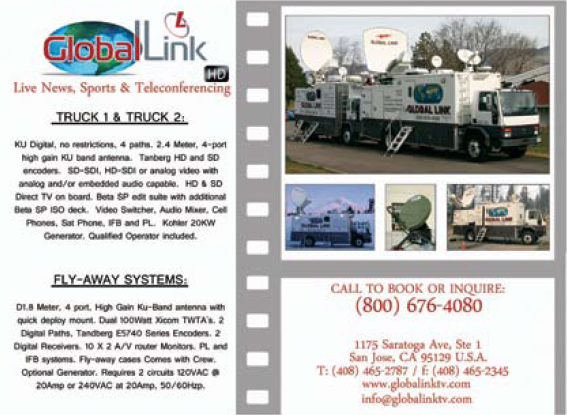 For any company, doubling the number of locations would be a real communications challenge. For a financial firm, it's even more complicated given today's security requirements.
Microspace Communications Velocity® service paired with their newly installed Verimatrix encryption system provides secure and seamless communication to all locations.
"The ability to provide large amounts of information and a combination of various forms of video and data is an absolute necessity for our clients. This new expanded IP network provides a platform that includes the latest encoding, above industry standards encryption, easy management for all 700 locations with highly accessible viewing to multiple (desktops, TVs and mobile) devices for our customer," said Curt Tilly, Director of Enterprise Media, Microspace.
"Our clients look to us to provide turnkey, cost effective and secure solutions. This network expansion and upgrade demonstrated our expertise in handling all the pieces required to build a next generation platform," said Greg Hurt, Vice President of Sales and Marketing, Microspace. "Existing and future customers will benefit from the investment we have made in creating a true next-generation platform for secure real-time communications and content delivery."
For additional information, please visit http://www.microspace.com/
---
Identifying the interference gains assistance via VeriSat
VeriSat has launched SatGuard, a unique tool with patent-pending technology for identifying the source of adjacent satellite interference (ASI) and cross-polar interference (XPOL) caused by VSAT terminals.
By determining the ID of the specific terminals causing interference, the VSAT network operator can be informed to shut down the unwanted transmission. VeriSat has worked closely with SES to develop this tool to combat ASI and XPOL interference caused by VSAT terminals. SatGuard uses software radio technology and off-the-shelf hardware to capture and analyze the signals from the operational and interfered links. The system finds the terminal ID from the signaling information in the operational satellite links and correlates this information with the bursts detected in the interfered signal. This information can then be sent to the VSAT Network operator where the necessary actions to stop the interference can be performed. SatGuard will enable satellite operators to measure the level of ASI and XPOL interference for each individual terminal, even when such interference is masked by other services.
VeriSat, together with SES, has conducted a series of successful tests on a live network to find the terminal IDs of interfering terminals. Tests show that interference levels as low as -10 dB SNR can be measured, corresponding to a level where the interference is no longer an operational problem. The technology will be enhanced in the coming months and will allow nominal interference levels to be monitored for terminal line-up and commissioning applications.
"Interference issues caused by VSAT MF-TDMA systems are often time-consuming and complicated to resolve," said Chris Grogan, Senior Vice President of Customer Services Delivery at SES. "It was apparent that we needed a method of making that process more efficient and we started a dialogue with VeriSat earlier this year to find a solution. We are extremely pleased with the outcome."
For additional details, please visit the VeriSat infosite at http://www.verisat.no/
---