Price War, Inmarsat Going Direct, EADS Vizada Acquisition, More Ka- Constellations,
+ A Peek Into 2012…

Amidst economic turmoil in the 2011 shipping markets, the battle for the maritime VSAT market rages on. With spot Oil Tanker rates far below the $70,000 per day break-even, and Oil Tanker and Container Shipping markets plagued by a vast over capacity of vessels, owners in these segments are under pressure to avoid any unnecessary expenditure, including upgrades to communications systems. On the bright side, demand for maritime VSAT in some sectors remains strong. LPG, Chemical and Product Tankers and Oil Service Vessels are continuing to add systems.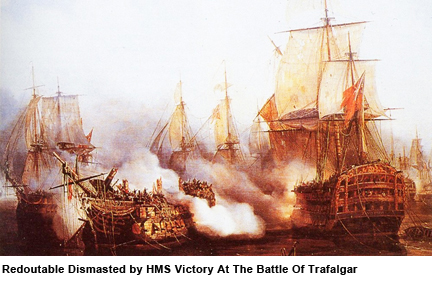 While the mid-sized and Container vessels are not buying, the market for VSAT in the new giant ships (over 10,000 TEUs — Twenty-Foot Equivalent Units) offers promise, especially in the new build market. For example, Peter Dohle, one of Europe's largest container fleets, is adding VSAT on all its new builds. Plus, this year, Hapag Lloyd added a combination Ku-band and FB system on its vessels. In the OSV (offshore supply vessel) market, vessels operating in Southeast Asia, Brazil and West Africa are installing systems at a rapid pace. While demand remains encouraging in these sectors, competition is severe as the players struggle to compete as the price war launched by Inmarsat drives down revenues and crushes margins. When Ka-band is introduced, the competition could become even more severe.
More Ka-band Competitors
Following closely on the heels of the Inmarsat Global Xpress announcement, Telenor recently announced plans for a competitive Ka-band service covering Northern Europe and the Mediterranean to be launched in 2013 (the Thor 7 Satellite). Eutelsat now has available Ka-band capacity over Europe and part of the Middle East.Yahsat 1B, scheduled for launch in 2012, will offer coverage over the Middle East. Newsat's Australia's aggressive Jabiru Satellite Program plans Global Ka-band coverage. It is even conceivable that EADs, the recent acquirer of Vizada, could vertically integrate and launch its own global Ka- constellation, given its sophisticated satellite design and build capabilities.
As more and more Ka- constellations are announced, the threat of Ka- over capacity could emerge, driving down prices in Ka- markets to unprofitable levels, in much the same scenario that occurred when a glut of fiber slashed revenues and caused a retrenchment of the telephone industry.
Next: A Price War Unleashed
This year, Vizada, recently acquired by European Giant EADS Astrium, went head to head in the price war with Inmarsat. Vizada beat Inmarsat's $3,000 Ku/L Band offering by reducing the price of a similar package to $2,700 per/month and countering Inmarsat's five-year sign up requirement with a less restrictive one-year commitment. In 2012, expect to see more price and time commitment reductions as Inmarsat and Vizada, the dominant players, duke it out in the market place. Meanwhile, well-backed Orange Business Services presses its advance, and low priced KVH challenges Global Xpress with its own 60cm antenna offering.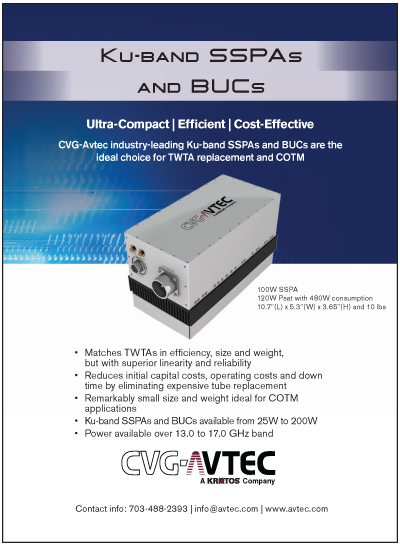 Will Inmarsat Distributors Become Inmarsat Competitors?
We also wonder if Inmarsat's third party maritime distribution partners, threatened by predatory pricing and Inmarsat's new, ongoing direct strategy, will turn and attack the Inmarsat mother-ship. As a strategic defense, they could become re-sellers of competitive Ku-band services, such as those offered by Orange Business Services, Speedcast, and others, just as Globe Wireless has done. Or they could lease Ka- capacity on any of the new, competitive Ka- networks.
Another intriguing possibility is that the satellite operators themselves will offer fully managed, Ka-band networks, and promote a VNO model that could be adopted by re-sellers, such as Intelsat did with its "C-band Global Mobility Network". Clearly, these threats are certainly not unthinkable.
As Inmarsat becomes a victim of its own predatory pricing and "going direct" strategies, we expect the Company will have to rely on success in military and aviation markets, not maritime. As plans for competitive Ka-band constellations are announced, with many offering capacity over the lucrative Middle East region, profitability could also be at risk in the military sector as well. A concern that is likely reflected in the steep drop in Inmarsat's stock price. While Inmarsat may have fired the first shot in the battle for the maritime market, it is now the target, having awakened giant FSS operators to a new competitive stance and encouraging new Ka- and Ku- competition. These developments cannot be good news for the big boys at Inmarsat, who, in their desperation to counter the VSAT threat, may have conceived their very own self-destructive strategy.
2012 + Beyond
We expect the demand for high bandwidth, high reliability services to increase as major fleet owners introduce more mission critical applications across satellite infrastructure to enhance operational efficiency. In addition to Crew Welfare, Fuel Optimization, Trim Management, Telematics, and the Synchronization of O and M, databases will emerge as major drivers of Ku- VSAT adoption.
The increased complexity of the sale will require personnel trained in consultative selling and systems integration.
We also predict bandwidth and hardware prices will continue to fall, as new FSS satellites armed with Mobility Beams are launched; new satellite coverage becomes available over major maritime routes (such as the Pacific Ocean Region); and new Asian antenna manufacturers such as Intellian gain traction in the marketplace.
Undoubtedly, in the future, the introduction of several Ka-band providers, in addition to Inmarsat, will result in another drop in pricing, increased pressure on the profitability of providers, new lower cost options for the maritime community, and the ultimate availability of attractively priced broadband at sea.
About the author
Mr. Gottlieb is Managing Director of Gottlieb International Group Inc. Established in 2001, his firm specializes in the application of VSAT Technology in Maritime and Oil and Gas Markets. Gottlieb International's mission is to provide vendors with the "hands on" information and contacts needed to structure product and service offerings and to assist Maritime VSAT buyers in selecting the appropriate service and vendor.