Ever since the dawn of the space age, satellite operators have been constrained in their approaches to the space business.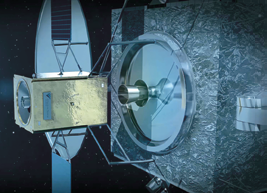 While technological developments have enabled improved capabilities and lower costs, in many respects the space business has, pretty much, stayed the same. Operators are offered little, if any, business flexibility to deal with change. Here are two examples that illustrate this point.
An operator has a satellite developed, launched and operates the craft until the fuel supply is exhausted. Once a geostationary satellite nears the point of operating fuel exhaustion, retirement is in order by moving to a "graveyard" orbit—even if the satellite continues to operate and is capable of serving revenue-providing customers. Wouldn't it be terrific if there existed the means to provide this still valuable asset additional service life to enable a greater return on the operator's investment?
Satellite providers continue to face the reality that, on occasion, their highly valuable satellite asset is not delivered into proper orbit. Wouldn't it be great if there existed the means to move this still valuable asset into the proper orbit to avoid filing an insurance claim or writing off the satellite as a total loss?
These are but two examples of the simplest type of satellite on-orbit servicing capability that could be provided by an orbital space tug to:
• Extend the life of a still viable satellite
• Transport the satellite to the originally intended orbit
• Even transport the satellite to a new orbit to provide additional services, in the eventuality the operator's business plans change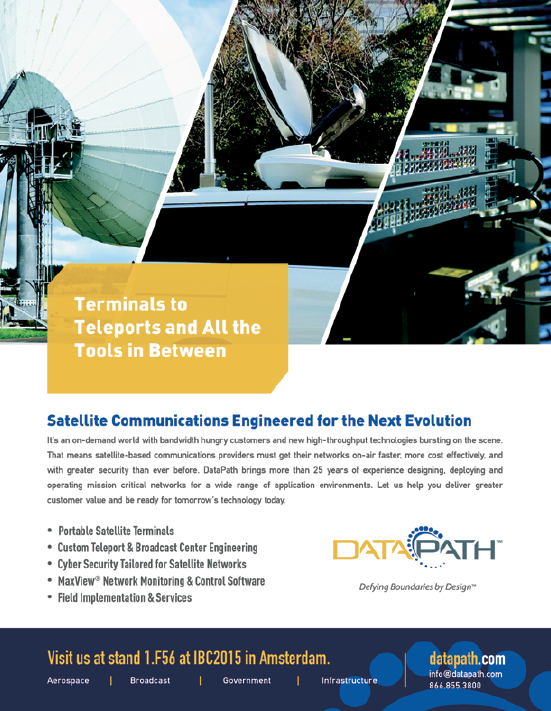 There are three barriers to a viable commercial, on-orbit servicing business, as described next.
Institutional—Conservative approaches to fleet management encourages all stakeholders to source a new satellite, rather than to evaluate servicing capabilities. A new industry stakeholder can drive the motivation to pursue satellite-servicing business successfully.
Architectural—The simplest and most basic type of satellite servicing includes life extension and de-orbiting as they both require the simplest form of satellite servicing robotics technology: rendezvous and docking. This is the lowest risk, lowest cost and fastest path to providing commercially viable satellite servicing business, especially given the conservative nature of the space business. This approach also offers a positive return on investment within the shortest possible time.
Financial – The more up front capital required to go to market, the more difficult the raising of necessary capital can become. The small satellite architectural approach minimizes the amount of "go to market" funding required.
Until recently, only a few national space agencies had the technology and capabilities with which to address these crucially needed services. Thanks to two main factors—the decrease in launch costs and the increase in capability by today's small satellites—a privately owned start-up company, Effective Space Solutions (ESS) has now opened the door to the satellite servicing business.
The company's business approach is to meet current unmet needs in the marketplace using affordable, existing technologies. This has driven ESS to build an orbital space tug around a highly capable, low-cost small satellite bus that is compatible with an ESPA ring payload adapter.
Both of these architectural features enable ESS to minimize recurring and non-recurring costs, enabling the company to offer services at affordable price points. Additionally, as the space tug approach is centered on using existing, flight proven technology, this business thrust promises to be of low risk and highly reliable, as well.
Based on a comprehensive market survey, ESS positioned their initial product to offer life extension and de-orbiting services to increase the profitability for commercial geostationary satellite operators. Communication satellite operators can obtain additional tens-of-millions of U.S. dollars annually with life-extension and de-orbiting services on each satellite, due to the early decommissioning of otherwise healthy, operational satellites. ESS expects dozens of potential commercial customers for this service over the next 10 years.
Having developed a robust architectural approach and the support of a leading venture capital fund, ESS will soon announce an established industrial partner that will be responsible for the spacecraft manufacturing. This contract will cement confidence into place for customers that the services being offered will be affordable and reliable.

ESS plans to launch and operate a fleet of spacecraft to meet current and near-term customer needs. In the long-term, ESS envisions offering ever more sophisticated on-orbit services to customers using sophisticated robotics technologies.
www.effective-space.com/
Michael Kaplan, the Principal Consultant at Kaplan Astronautics (www.kaplanastronautics.com), has more than 30 years of leadership experience in spacecraft programs at NASA Headquarters, Ball Aerospace and The Boeing Company. He is a consultant for Effective Space Solutions.
---