---
Strategic Partnership Initiated By ITS Electronics + TTI Norte
ITS Electronics, a global provider of SATCOM equipment for Earth stations, mobile, naval and aeronautical applications, and TTI Norte, a provider of SATCOM equipment for Earth stations and Space application, have announced a strategic partnership agreement.

The agreement enables ITS Electronics and TTI Norte to access and sell each company's RF products/services, jointly develop products and provide after sales support for products in EMEA and North America The pairing of these two companies in the satellite industry will allow customers greater access to what the companies describe as the best SATCOM technology from both sides of the Atlantic.
Customers in EMEA and North America will now be able to acquire ITS Electronics products covering all SATCOM frequencies from L- through Ka- and millimeter frequencies including V- and Q-bands including: Block Up Converter (BUC), Block Down Converter (BDC), transceivers, GaN based Solid State Power Amplifiers (SSPA) and TTI high-power GaN amplifiers SSPA/BUC, low noise amplifiers (LNA/ LNB) and custom RF systems and Space technology products from either company.

The companies will also jointly Research and Develop new products and services required by the market. In addition, customers will now be able to have product servicing done in locations in Europe and North America. Under this agreement, TTI will act as the EMEA Service Center for ITS Electronics products sold into the Europe, Middle East, and Africa (EMEA) region. TTI has three locations in Spain: Madrid, Seville and the headquarters location in Santander. ITS Electronics' EMEA Customers who have products requiring repair would contact TTI for servicing.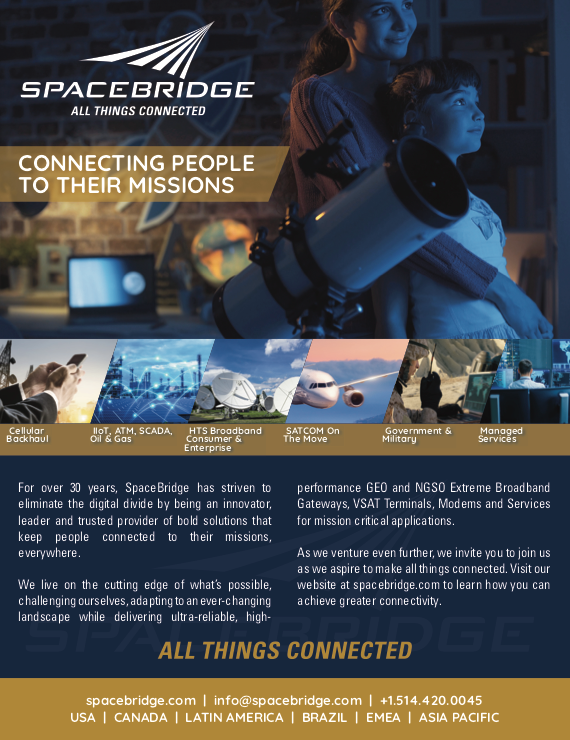 Under a reciprocal agreement, ITS Electronics will act as the Americas Service Center for TTI products sold into the North America and Latin America. ITS Electronics headquarters and factory is located in Vaughan, Ontario, a suburb of Toronto, Canada. TTI customers who have products Ontario, a suburb of Toronto, Canada. TTI customers who have pro requiring repair would contact ITS Electronics Service Department.
---
NASA's James Webb Space Telescope To Be Launched By Arianespace This December
Arianespace has, with NASA and ESA, jointly defined December 18, 2021, as the targeted launch date for Flight VA256 and the launch of the James Webb Space Telescope.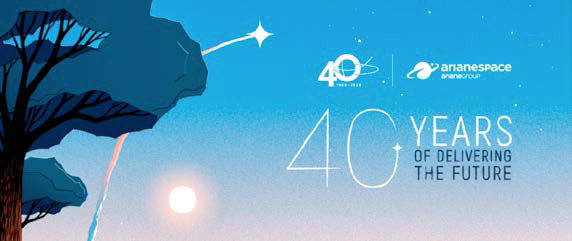 This third Ariane 5 launch of the year 2021 will orbit NASA's James Webb Space Telescope (Webb) from Europe's Spaceport in French Guiana. This will be the third Ariane 5 launch of the year, following VA254, which was successful on July 30, 2021, and VA255, which is scheduled for October 22, 2021.
Important milestones of the launch program have already been passed or are upcoming, such as the final mission analysis review for its launch on July 1st, 2021, the shipment of the Ariane 5 launcher elements from continental Europe to French Guiana on August 17, 2021, or the scheduled shipment of Webb to Guiana, by October, 2021.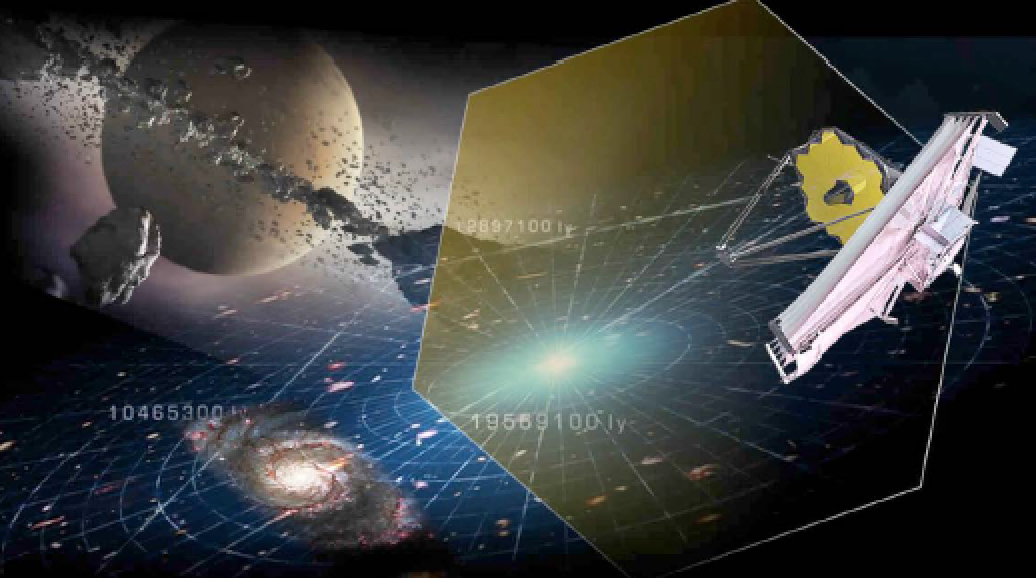 Artistic rendition of the James Webb Space
Telescope is courtesy of NASA.
The James Webb Space Telescope will be the largest, most powerful space telescope ever launched. Following Hubble, Webb is designed to answer profound questions about the Universe and to make breakthrough discoveries in all fields of astronomy. Webb will gaze deeper into our origins: from the formation of stars and planets, to the birth of the first galaxies in the early Universe.
Webb is an international partnership, under the leadership of NASA with the contribution of ESA and CSA. One of ESA's contributions to the collaboration is the observatory's launch aboard the Ariane 5 launch vehicle. Working with partners, ESA was also responsible for the development and qualification of Ariane 5 modifications for the mission, such as the upper part elements, in particular the fairing, as well as the flight programs, for the procurement of the launch service and for NIRSPEC and the optical system of MIRI, two key instruments of the Webb telescope.
The VA256 mission will use the Ariane 5 heavy-lift launcher, an ESA program carried out in cooperation between public institutions and industry. ArianeGroup is the lead contractor for the development and production of Ariane 5, as well as responsible for campaign operations up to liftoff. Ariane 5 is marketed and operated by Arianespace from the Guiana Space Centre in Kourou, with the participation of the French space agency CNES, as responsible for the design and the maintenance of the launch range and the satellite preparation facilities.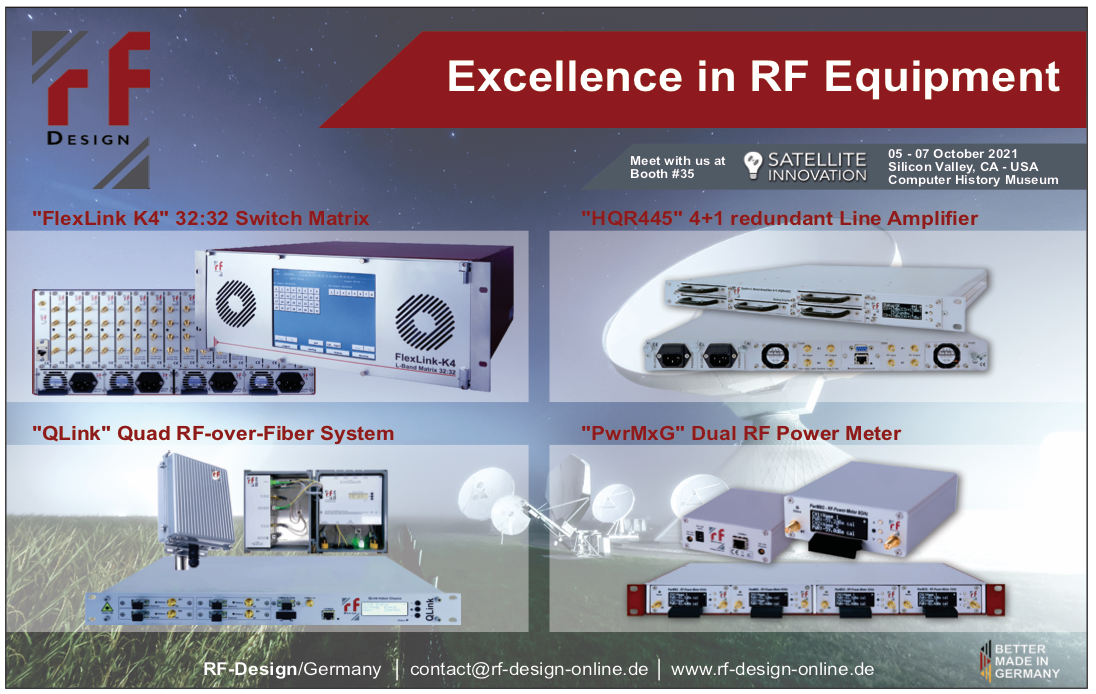 "We are extremely honored to orbit NASA's James Webb Space Telescope with Ariane, a 'first' for Arianespace and the European space team", said Stéphane Israël, CEO of Arianespace. "For 14 years, our teams worked hard for Webb's debut, which is now scheduled for December 18, 2021. It is thrilling to know that, once Ariane 5 will have delivered this mission, we will soon know more about the deepest secrets of our Universe, especially how the first galaxies, the deepest secrets of our Universe, especially how the first gala stars and planets were born and have been evolving since then."
---
Eaton Increases Satellite Payload Capacity With Their New VITA Propulsion Feed System
Power management company Eaton has announced that the firm's newly acquired Mission Systems business successfully completed qualification testing for the aerospace industry's first Valve in Tank Assembly (VITA) propulsion feed system. As the first satellite electric propulsion solution that integrates valves inside the propellant tank, the VITA eliminates the need for a traditional feed system envelope, creating room for more payload.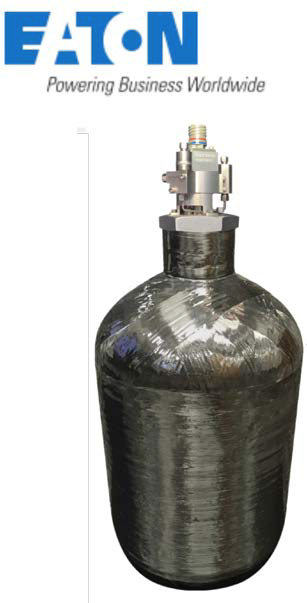 The design of Eaton's VITA eliminates the feed system envelope by integrating proportional flow valve technology into a housing that is then integrated into the neck of a lightweight composite propellant tank. The initial configuration of the VITA solution has two redundant shut-off valves to support one thruster for increased reliability.
The drop-in VITA design approach supports modular satellite configurations, making architectural changes easier. Qualified in testing with xenon, this system has demonstrated to be fully compatible with krypton as well. The valve and tank assembly can be pre-filled with propellant and shipped ready to install.
VITA will play a critical role in helping propel satellites to final orbit and in station-keeping to maintain orbital position. By enabling additional payload flexibility and control over which type of fuel can be included on a satellite mission, the VITA design supports the growing satellite industry, especially in the highly competitive area of small satellite providers.
"Our VITA can help transform the satellite industry," said Craig Ryan, integrated product team director, Space Systems, Eaton's Aerospace Group. "The efficient design of the VITA feed system requires less space on the satellite bus, plus it saves integrators significant procurement, assembly, testing, troubleshooting and rework effort. We have the infrastructure to quickly meet high demand volume and are currently taking orders. We look forward to supporting the success of a wide range of leaders and emerging innovators in the rapidly growing satellite market."
---
High Earth Orbit Robotics Completes Seed Financing Round To Launch Satellite + SSA Inspection Products
HEO Robotics, based in Sydney, Australia, has raised a seed financing round to launch their HEO Inspect product. HEO Robotics visually monitors satellites and space debris to help satellite operators to monitor their space assets as well as governments with Space Situational Awareness (SSA).

The company does this using Earth Observation (EO) satellites already on-orbit by transforming them with software into inspection cameras. HEO Robotics has access to 25 of these satellites that are in various orbits today.
This is the company's seed round and is the first major investment in HEO Robotics. The company was already profitable — the seed financing will allow the company to scale its services to help monitor the 40x increase in satellite numbers to be launched over the next 10 years. The funds will be used to release HEO's inspection product for satellites, HEO Inspect, which is currently live being used by customers in a private beta.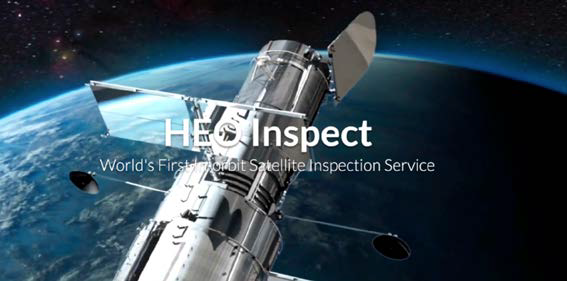 The round was led by David Harding, the founder and CEO of Winton Group and he has invested in a series of cybersecurity and other deep-tech businesses. As part of the investment, David has nominated Joshua Kennedy-White to the company board, who has a wealth of experience investing in and advising technology companies.
Angel investors Tim Parsons, Matt Ryall, Christian Thaler-Wolski and Phil Hayes-St Clair also participated in the round, while existing HEO investorsm such as Solai Valliappanm doubled-down on their holdings.
HEO Robotics (High Earth Orbit Robotics Pty Ltd.) was co-founded and is led by two aerospace and robotics engineers. The CEO, William Crowe, has a PhD in astrodynamics and has won awards developing orbital strategies for camera networks. Hiranya Jayakody, HEO Robotics' CTO, has a PhD in spacecraft control and has worked on complex computer vision projects.
---
Optical Inter-Satellite (OSI) Links Now Offered By Bridgecomm
BridgeComm will now offer customers AstroBridge optical inter- satellite links (OISL) tracking terminals for high data rates for data transmission and resilient performance in navigation.
BridgeComm's AstroBridge OISL will provide robust and secure transmissions using MOCA technology via radio frequency (RF) and optical lasers.
The product is designed for LEO, with non-gimballed steering for better control of optical communication tracking terminals.
The non-gimballed steering capabilities of AstroBridge allow for tracking of greater than 1000° per second, which is crucial for constellations with multiple orbital planes.
Connecting satellites in a constellation by optical inter-satellite links offers significant benefits, including shorter wavelengths, along with a better ranging resolution and synchronization.
"AstroBridge OISL is a significant step in the maturation of inter- satellite links and the future of satellite data transmission, as more companies are incorporating inter-satellite links," said Barry Matsumori, BridgeComm CEO. "Along with increased speed and security, our AstroBridge OISL offers multi-gigabit per second data rate capabilities while being smaller and lighter than its standard inter-satellite link counterparts. These features will greatly improve inter-satellite link counterparts. These feat functionality in space and on the ground."
---
Dawn Aerospace Completes Five Test Flights For The Mk-II Aurora Suborbital Spaceplane
Dawn Aerospace has now conducted five flights of the company's Mk-II Aurora suborbital spaceplane — the flights were to assess the airframe and avionics of the vehicle and were conducted using surrogate jet engines.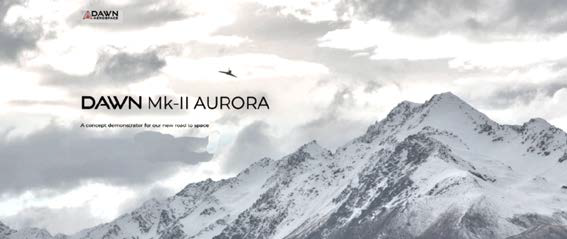 The campaign was run from Glentanner Aerodrome in New Zealand's South Island. Taxi testing commenced in early July and five flights occurred between the 28th and 30th of July and reached altitudes of 3,400 ft.
Dawn is creating reusable and sustainable space technologies – suborbital and orbital rocket-powered planes – that operate much like a fleet of aircraft, taking off and landing horizontally at airports. Mk-II is a suborbital plane designed to fly 100 km above the Earth and aims to be the first vehicle to access space multiple times per day.
The vehicle serves as a technology demonstrator for the two-stage-to- orbit-vehicle, the Mk-III. Mk-II will also be used to capture atmospheric data used for weather and climate modeling, and to conduct scientific research and technology demonstrations.
On December 9, 2020, Dawn announced the New Zealand Civil Aviation Authority (CAA) had granted Dawn a certificate to fly Mk- II Aurora spaceplane from a conventional airport without exclusive airspace restrictions. Dawn tests various vehicles and systems in a number of locations across New Zealand's South Island, and has agreements in place with a number of potential launch locations globally – the view is to one-day emulate the aviation-industry's model and, in doing so, provide unprecedented access to space; operating globally with key hubs across the world.
Initial testing was conducted using surrogate jet engines. The Mk-II will be fitted with a rocket engine that is already in the later stages of testing. This will unlock higher performance for supersonic and high- altitude testing of the vehicle.
"Dawn are focused on sustainable and scalable access to space and our Mk-II vehicle is entirely reusable," said Stefan Powell, CEO.
"The team have successfully captured extensive data enabling further R&D on the capability of Mk-II. I'm hugely proud of our engineering team for designing and building a vehicle that flies beautifully first time and just as predicted. We are delighted with the results and demonstrating rapid turnaround – we conducted five flights within three days, and two flights occurred within ninety minutes of each other. We were successful in demonstrating our ability to integrate with other airspace operators. Fixed-wing aircraft and local helicopter companies continued their operations unaffected. It's fantastic being part of the Glentanner Aerodrome community."
---