ThinKom's Aero antennas are now interoperable with multi-constellations and multi-orbit satellites
ThinKom Solutions, Inc. has announced that their phased-array antennas are fully interoperable with the next generation of LEO and MEO) networks, as well as GEO satellites.

Agility tests have shown that the company's antenna design achieves switching speeds of less than 800 ms. This has been determined by LEO and MEO service providers to be more than sufficient for beam switching among the fast-moving satellites with virtually no interruption in connectivity.
Bill Milroy, the Chairman and CTO of ThinKom Solutions, said that the company's patented phased-array architecture provides rapid switching speeds without the limitations of electronic scanning antennas in terms of instantaneous bandwidth, low-look-angle performance, power consumption and aperture efficiency. The new LEO and MEO satellite networks currently under development have the potential to disrupt the SATCOM market with inexpensive bandwidth and offer unique benefits in terms of latency, coverage, throughput and redundancy. ThinKom's antenna technology has the versatility to support an integrated multi-constellation solution offering gap-free pole-to-pole coverage with automatic beam switching, rapid outage recovery and network optimization for different geographical regions."
ThinKom's antennas are field-proven with nearly 750 installed units currently flying over 3,000 flights per day. They have more than 2.5 million hours of accrued service time and are consistently achieving 98 percent availability rates. In addition, the extremely low-profile antenna radome virtually eliminates aerodynamic drag, dramatically reducing fuel usage when flying with the satcom antenna.
ThinKom will showcase its Ku- and Ka-band phased-array antenna technology at the 2018 Global Connected Aircraft Summit in San Diego, June 4-6. Milroy will speak in the Hardware and Technology panel on Tuesday afternoon, June 5.
An informative product video is available at: www.thinkom.com/future-proofed-satcom-antenna-technology/
---
Hard WORK proves to be profitable with new SATCOM solutions
Gearing up for CommunicAsia, WORK Microwave will present an end-to-end solution for wideband applications, and will demonstrate how it is helping operators adapt to future requirements with ease and affordability.
In the SATCOM environment, today's operators have a critical need for flexibility, scalability, and a future-proof solution.
At CommunicAsia, WORK Microwave, a satellite technologies provider with an end-to-end solution for wideband applications, will demonstrate how the company is helping operators adapt to future requirements with ease and affordability. WORK Microwave will be at Booth 1V2-07.
Some of WORK's new products include:
WORK Microwave's new
3-channel, V-band block upconverter will be on display at CommunicAsia. By offering support for higher frequencies, between 47.2 to 51.40 GHz, the upconverter optimizes the use of Ultra High Throughput Satellites (UHTS). Perfect for
early laboratory testing, it has already been requested by global satellite operators to support
secure, high-performance communications projects.
V-band support is available for WORK Microwave's entire range of frequency converters, including IF, block, and tracking. As one of the industry's first SatCom solutions providers to support the full V-band spectrum and a leader in frequency converters, WORK Microwave leads the industry in helping satellite operators expand their capacity to keep pace with the demanding communications requirements fueled by bandwidth-intensive broadcast and data services.
WORK Microwave's AX-80 Series of FPGA-based satellite modem, modulator, and demodulator platforms will be a highlight at CommunicAsia. The AX-80 product line is based on a powerful architecture that supports the new DVB-S2X standard for ultra-wideband transponders up to
500 Mbps.
DVB-S2X features include higher modulation schemes up to 256APSK and 3 Gbps per direction, a finer granularity of ModCods, and advanced filtering. Beyond DVB-S2X, the AX-80 platform can be extended to customized waveforms and user-defined data processing. Through an all-IP structure, the platform supports native network operation as well as data streaming over IP, providing satellite operators with the flexibility that is critical in today's fast-changing connected world.
---
Figuring out how Mars was made...
NASA's Mars Interior Exploration using Seismic Investigations, Geodesy and Heat Transport (InSight) mission is on a 300-million-mile trip to Mars to study for the first time what lies deep beneath the surface of the Red Planet.
InSight launched at 7:05 a.m. EDT (4:05 am PDT) on May 5, 2018, from Vandenberg Air Force Base in California.
"The United States continues to lead the way to Mars with this next exciting mission to study the Red Planet's core and geological processes," said NASA Administrator Jim Bridenstine. "I want to congratulate all the teams from NASA and our international partners who made this accomplishment possible. As we continue to gain momentum in our work to send astronauts back to the Moon and on to Mars, missions like InSight are going to prove invaluable."
First reports indicate the United Launch Alliance (ULA) Atlas V rocket that carried InSight into space was seen as far south as Carlsbad, California, and as far east as Oracle, Arizona.
One person recorded video of the launch from a private aircraft flying along the California coast.
Riding the Centaur second stage of the rocket, the spacecraft reached orbit 13 minutes and 16 seconds after launch. Seventy-nine minutes later, the Centaur ignited a second time, sending InSight on a trajectory towards the Red Planet.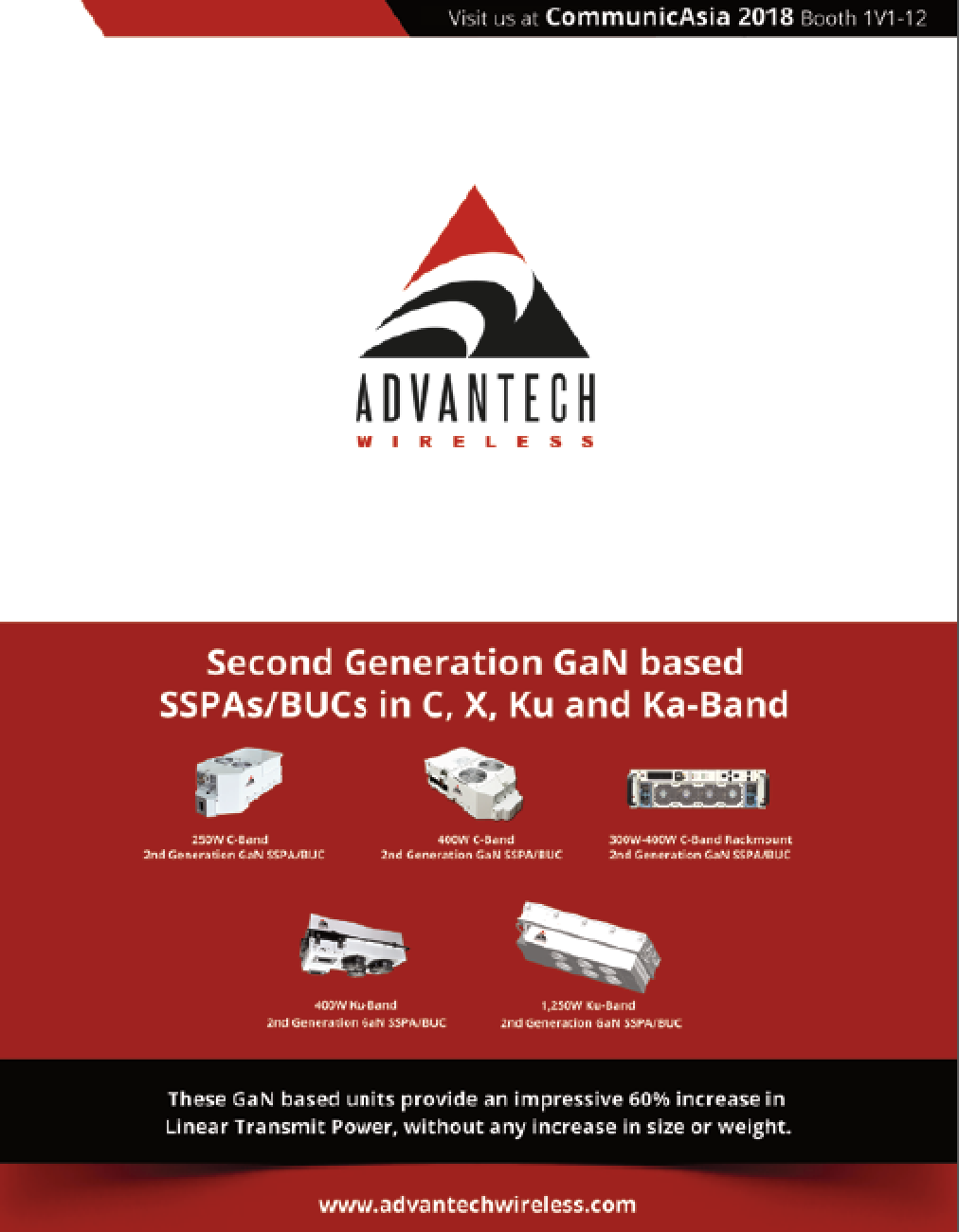 InSight separated from the Centaur 14 minutes later — 93 minutes after launch — and contacted the spacecraft via NASA's Deep Space Network at 8:41 a.m. EDT (5:41 PDT).
"The Kennedy Space Center and ULA teams gave us a great ride today and started InSight on our six-and-a-half-month journey to Mars," said Tom Hoffman, InSight project manager at NASA's Jet Propulsion Laboratory (JPL) in Pasadena, California.
He added, "We've received positive indication the InSight spacecraft is in good health and we are all excited to be going to Mars once again to do groundbreaking science."
With its successful launch, NASA's InSight team now is focusing on the six-month voyage.
During the cruise phase of the mission, engineers will check out the spacecraft's subsystems and science instruments, making sure its solar arrays and antenna are oriented properly, tracking its trajectory and performing maneuvers to keep it on course.
InSight is scheduled to land on the Red Planet around 3:00 p.m. EST on November 26, where it will conduct science operations until November 24, 2020, which equates to one year and 40 days on Mars, or nearly two Earth years.
"Scientists have been dreaming about doing seismology on Mars for years. In my case, I had that dream 40 years ago as a graduate student, and now that shared dream has been lofted through the clouds and into reality," said Bruce Banerdt, InSight principal investigator at JPL.
The InSight lander will probe and collect data on marsquakes, heat flow from the planet's interior and the way the planet wobbles, to help scientists understand what makes Mars tick and the processes that shaped the four rocky planets of our inner solar system.
"InSight will not only teach us about Mars, it will enhance our understanding of formation of other rocky worlds like Earth and the Moon, and thousands of planets around other stars," said Thomas Zurbuchen, associate administrator for NASA's Science Mission Directorate at the agency headquarters in Washington. "InSight connects science and technology with a diverse team of JPL-led international and commercial partners."
Previous missions to Mars investigated the surface history of the Red Planet by examining features like canyons, volcanoes, rocks and soil, but no one has attempted to investigate the planet's earliest evolution, which can only be found by looking far below the surface.
"InSight will help us unlock the mysteries of Mars in a new way, by not just studying the surface of the planet, but by looking deep inside to help us learn about the earliest building blocks of the planet," said JPL Director Michael Watkins.
JPL manages InSight for NASA's Science Mission Directorate. InSight is part of NASA's Discovery Program, managed by the agency's Marshall Space Flight Center in Huntsville, Alabama.
The InSight spacecraft, including cruise stage and lander, was built and tested by Lockheed Martin Space in Denver. NASA's Launch Services Program at the agency's Kennedy Space Center in Florida is responsible for launch service acquisition, integration, analysis, and launch management. United Launch Alliance of Centennial, Colorado, is NASA's launch service provider.
A number of European partners, including France's Centre National d'Études Spatiales (CNES) and the German Aerospace Center (DLR), are supporting the InSight mission. CNES provided the Seismic Experiment for Interior Structure (SEIS) instrument, with significant contributions from the Max Planck Institute for Solar System Research (MPS) in Göttingen, Germany. DLR provided the Heat Flow and Physical Properties Package (HP3) instrument.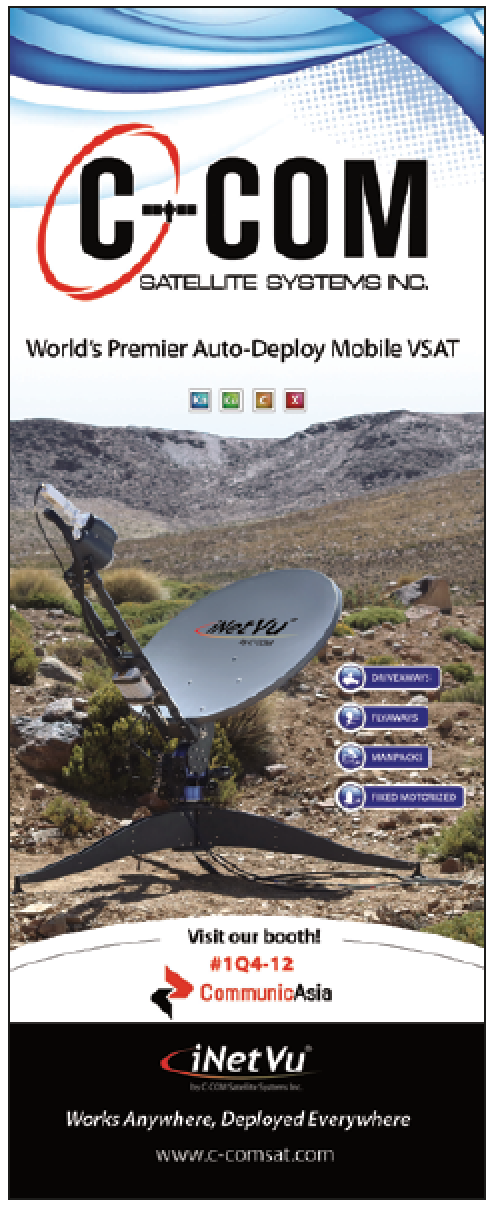 Precise calculations are required for InSight to arrive at exactly the right spot in Mars' atmosphere at exactly the right time, resulting in a landing on November 26.
Every step of the way, a team of navigators estimates the position and velocity of the spacecraft. Then they design maneuvers to deliver it to an entry point at Mars.
That navigation team is based at NASA's Jet Propulsion Laboratory in Pasadena, California, which leads the InSight mission.
"This first maneuver is the largest we'll conduct," said Fernando Abilleira of JPL, InSight's Deputy Mission Design and Navigation Manager. "The thrusters will fire for about 40 seconds to impart a velocity change of 3.8 meters per second [8.5 mph] to the spacecraft. That will put us in the right ballpark as we aim for Mars."
Especially at the beginning of that cruise, navigators rely on NASA's Deep Space Network (DSN) to track the spacecraft.
The DSN is a system of antennas located at three sites around the Earth. As the planet rotates, each of these sites comes into range of NASA's spacecraft, pinging them with radio signals to track their positions. The antennas also send and receive data this way.
The DSN can give very accurate measurements about spacecraft position and velocity. But predicting where InSight will be after it fires its thrusters requires lots of modeling, Abilleira said.
As the cruise to Mars progresses, navigators have more information about the forces acting on a spacecraft. That lets them further refine their models.
Combined with DSN tracking measurements, these models allow them to precisely drive the spacecraft to the desired
entry point.
"Navigation is all about statistics, probability and uncertainty," Abilleira said. "As we gather more information on the forces acting on the spacecraft, we can better predict how it's moving and how future maneuvers will affect its path."
The launch's 40-second burn relies on four of eight thrusters on the spacecraft. A separate group of four is autonomously fired on a daily basis to keep the spacecraft's solar panels trained on the Sun and its antennas pointed at Earth. While necessary to maintain orientation, these small, daily firings also introduce errors that navigators have to account for and counterbalance.
"Everyone has been working hard since launch to assess what these small forces have done to the trajectory," said Allen Halsell of JPL, InSight's navigation team chief. "People have worked lots of hours to look at that. For engineers, it's a very interesting problem, and fun to try to figure out."
When the spacecraft is just a few hours from Mars, the planet's gravitational pull, or gravity well, will begin to reel the spacecraft in.
At that point, InSight's team will prepare for the next milestone after cruise: entering Mars' atmosphere, descending to the surface and sticking InSight's landing.
JPL, a division of Caltech in Pasadena, California, manages InSight for NASA's Science Mission Directorate in Washington. InSight is part of NASA's Discovery Program, managed by the agency's Marshall Space Flight Center in Huntsville, Alabama. The InSight spacecraft, including cruise stage and lander, was built and tested by Lockheed Martin Space in Denver.
For more information about InSight, and to follow along on its flight to Mars, visit: www.nasa.gov/insight
---
Globecomm sings on for Tipco Maritime Fleet comms
Globecomm has installed a complete hybrid satellite-LTE communications solution for Thailand-based shipowner Tipco Maritime Company.
In undertaking a review of its communications systems, Tipco identified a need to make better use of its onboard equipment, improve visibility of operations and achieve closer integration with office-based systems. Globecomm specified a solution that would enable Tipco to employ new techniques including remote management and virtualization of onboard PCs and deploy CCTV systems on its latest new building. Critical to acceptance was better management of the costs of ship-shore connections and improved performance of Tipco's onboard networks.
Globecomm provided Tipco with Nimbus, a powerful yet cost-effective network management tool that can be used to control multiple connections via satellite and LTE networks, while providing additional value-added functionality for both enterprise and crew applications. Using the automatic Wide Area Network (WAN) switching capability of Nimbus, Tipco implemented a 4G router alongside its Inmarsat Fleet Broadband terminals. Nimbus selects the satellite connection while at sea but switches over to the 4G connection when the vessels come within reach of shore, lowering the total cost of data consumption.
Tipco will manage all its shipboard Nimbus installations using the cloud-based Cirrus portal, which provides an effective overview of all its communications usage in real time. Details such as data consumption on different WANs, e-mail message logs from shore to ship and ship to shore, as well as user account management on the Crew LAN, allow it to monitor and report on business and crew usage.
Designed and built with cyber security in mind, Nimbus includes security features that are becoming widely adopted in the shipping industry. These include two fully-managed and highly-customizable firewalls covering Nimbus and Cirrus, providing a robust intrusion prevention system with deep packet inspection.
Shore to ship connections are encrypted to the latest standards and end-to-end connectivity is via a private IP space with no exposure to the public internet. Because crew and business traffic are carried across segregated networks, an infection, should it happen, cannot spread from one to the other.
www.globecomm.com
---