Have you ever wished you could press playback on an event that occurred in the past? Perhaps to prove a point you're trying to make, or, as in the case of 20/20 hindsight, a lesson you're attempting to teach?

While we may not have the luxury of pressing the rewind button on life, in the world of broadcasting, the ability to record what is happening in a network management system and then browse, search, and download those events is, indeed, a reality.
Video is the meat and potatoes of the broadcast industry. Masses of videos are created every day for distribution across multiple networks, not to mention the numerous acquisitions of third-party video content that occur. Broadcasters must seize the incredible opportunity to record what is happening in their systems to, not only improve the customer experience, but also for tasks like managing compliance, training employees, and performing post-mortems.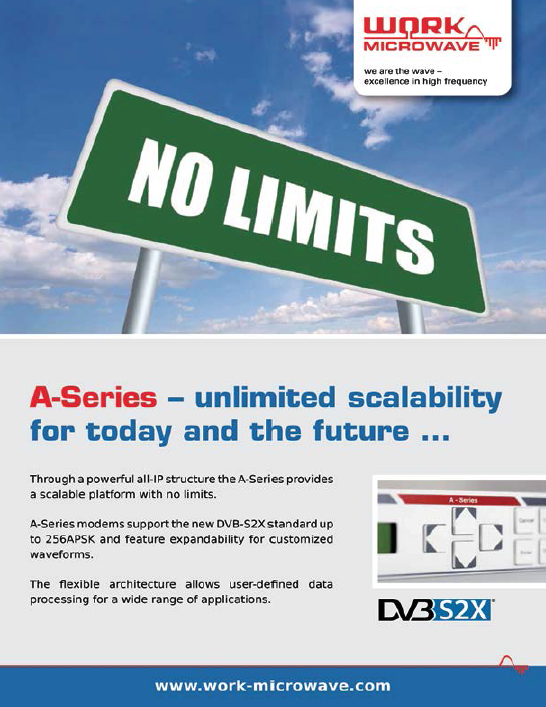 Managing Compliance
Regulations are everywhere and ever-evolving. Satellite broadcasters must adhere to them. Take, for example, SCTE-35, which relates to digital program insertion in broadcasts. In addition to training on the standard itself, it is extremely helpful to show operators exactly how this standard relates to their specific system.
Reviewing system recordings and conducting regular checks of those recordings will help to ensure that everything is functioning properly and is in compliance with regulations, such as the aforementioned SCTE-35 and countless others.
Don't forget—compliance also pertains to internal systems and practices. If a broadcaster receives a complaint, those regular compliance checks will be a useful starting place, enabling them to pinpoint what went wrong. By re-visiting those recordings, broadcasters can check specifics around a complaint; for example, whether or not an advertisement was inserted in the correct place or region. If a mistake was made, the broadcaster can then take the necessary actions to resolve the complaint with the customer. If, on the contrary, fault lies somewhere else, the recording could prove the case.
Training Employees
Using video to train employees is common place across many industries and is becoming a popular means to ensure all employees receive the same message. According to the Brandon Hall Group, as many as 95 percent of companies use at least some video for learning. This makes a lot of sense in a world where online video accounts for 50 percent of all mobile traffic and 78 percent of people watch videos online every week. In fact, according to Nielson, video is the most popular content consumed globally.
Video is a great alternative to hard-copy training guides and may, in fact, be more effective for visual learners. According to an article in Elearning Industry, studies show that humans only retain 10 percent of heard information after three days, as compared to 65 percent when you add visuals. Video also enables you to demonstrate real-world scenarios in a way not possible with other training methods. When it comes to the broadcasting industry, your employees are already clearly passionate about video. Why not train them using the same vehicle?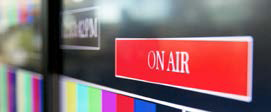 Performing Post-Mortems
We all know drill—"This call will be monitored and recorded for quality assurance." Call centers have long since recorded calls made to and out of the center, subsequently using them for training purposes. In some cases, they use these recordings to de-escalate issues. They review these recordings and perform a careful post-mortem, determining appropriate actions and changing procedures to avoid a repeat offense.
Think for a moment how useful that recording could be in the broadcast world. The Network Management System is already recording content and user commands, so performing such a post-mortem at any stage will be relatively straight-forward. Not to mention, the operator's memory about what they did isn't always going to be totally accurate, in the same way a call center operator won't remember every conversation they had in perfect detail. Reviewing these recordings will help the team decide what can be done differently, or automated, to avoid future issues.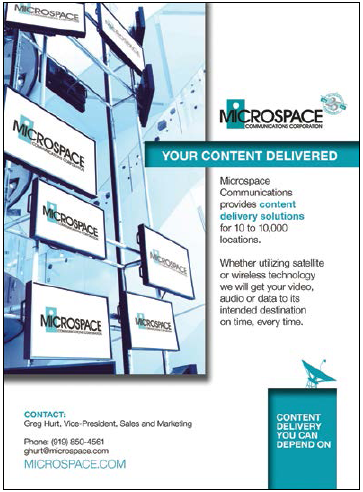 Embracing Video's Alternative Values
Video is everywhere—to broadcasters, video is everything. Why not harness video's power for capabilities other than entertainment? Managing compliance, training employees and performing post-mortems calls for reliable, on-call techniques—and video is the perfect solution.
www.crystalcc.com/
---
What is SCTE-35? Ad time slots are sold by broadcasters to advertisers and is the basis of revenue generation. Ads are not, generally, produced and then hard coded into a TV program. Rather, they are placed into the programming "on the fly." This requires a method whereby the broadcast stream itself recognizes the time slot for the advertising. SCTE-35 is the standard for the signal that is used to alert the transport stream that an insertion opportunity (a Digital Program Insertion) is available.
Every day, billions of dollars of content flow through systems that rely on Crystal technology. Mr. Franklin's unique background as both a software engineer and a business owner drives Crystal's use of leading edge technology to solve real world business problems.
Roger specializes in identifying operational inefficiencies and designing intuitive, responsive, and reliable solutions to correct and capitalize on these opportunities. He has been involved with Crystal since its founding in 1986 and holds a Bachelor of Science in Applied Mathematics from the Georgia Institute of Technology. Since early 2009, Roger focuses on ways to mitigate and prevent RF Interference, which includes chairing the IRG Carrier ID working group and developing a Carrier ID Detection System.
Crystal's roster of customers includes News Corp/FOX, Time Warner / HBO / CNN, Disney / ESPN / ABC, CBS, NBCU, Discovery, PBS, Starz, Viacom, Lockheed, Intelsat General.
---