After a robust 2017, the oil and gas (O&G) market has entered a period of turmoil. According to Deloitte's John England, writing in a recent Wall Street Journal article, the U.S. has come into its own as an energy producer and the nation's shale cost reductions have been dramatic as well as sustainable.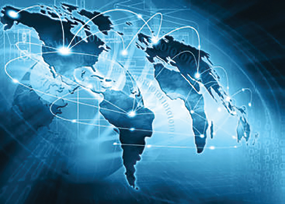 In a time of turmoil, he notes, the low-cost producer will be the long-term winner and the digital revolution can mean the difference between thriving, surviving or floundering. The proliferation of increasingly affordable digital technology is unleashing innovations across the O&G business, affecting everything from how companies develop fields and move product all the way to the back office.
Where digital is in demand, so is connectivity. The research firm NSR forecasts that the O&G business will spend a billion dollars per year on satellite connectivity in 2027, up from $700 million in 2017. Increasingly, the demand is not just for a robust flow of bits — it is for the ability to turn that flow into value for the company.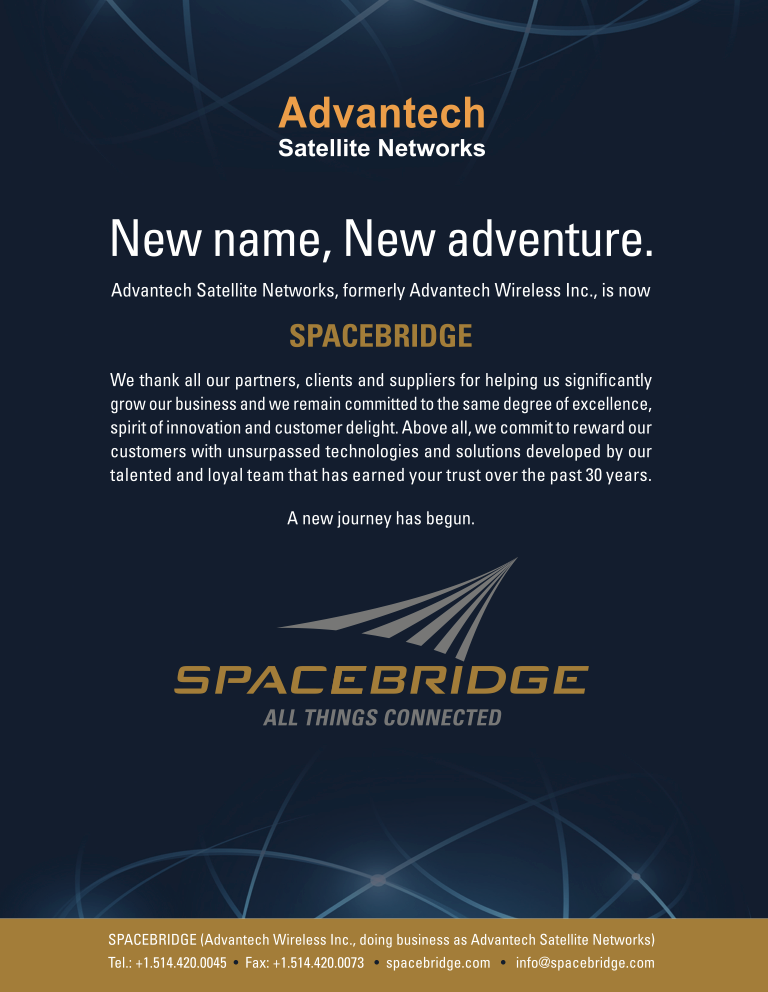 Every Form of Connectivity
Upstream operations in oil and gas demand just about every form of connectivity known. That bit-flow supports efficient production, safety, site security and remote connection to the enterprise. It permits a small number of experts at headquarters to oversee the trickiest part of operations across multiple sites and it supports the morale and retention of crew members with internet access and video content.
One requirement is for backhaul to the rest of the world from remote sites. Depending on the location, that may be provided by cellular, microwave, fiber or satellite — or several technologies in combination, supporting different applications and backing each other up in case of failure. Onsite, people and devices connect over private WiFi and cellular networks deployed across the site as well as mesh radio networks for voice, data and IoT.
All this is complex enough to integrate and manage. Speedcast's preferred solution is a converged Internet Protocol architecture that optimized performance and ensures interoperability of communication services. All communications between disparate systems or between onsite and offsite locations is ultimately turned into IP traffic routed over the local LAN, with its routers, switches, accelerators and firewalls.
In a typical installation, we architect the overall system, integrate the equipment onsite and provide terminals, radio masts and towers, antenna/RF systems, as well as push-to-talk radios, phones and laptops ruggedized for upstream operation.
Managing Assets
The technology implementation onsite, however, is only a small part of the greater value.
With the improvement in the market, companies are laser-focused on obtaining the most from their assets and avoiding expensive mistakes that will come to haunt them in the next downturn. That means reaching production targets even as the aging of oil and gas fields requires greater operating expenditure — which, in turn, means making smart decisions about capital and operating budgets in order to manage assets well at minimum cost.
Getting there takes a level of sophistication at the leading edge of what's possible. Today's smart organizations are going beyond basic connectivity to systems that enable:
• Integrity management for physical assets so that they remain available.
• Production management that ensures optimum exploitation of those assets.
• Staff equipped with collaboration-enabling technology to delivery operational efficiency.
• Maximum use of the full value of all data feeds from the field, in all its forms.
• Analytical capacity to allow this wealth of information to support informed decision-making.
• Data visualization that supports the agile management-control of all operations in real time.
---

---
Each of these capabilities exists in some form or other — usually in silos within the organization that limit the benefits it can deliver. Those silos are formed around legacy IT systems that have evolved to meet individual challenges: asset tracking, drilling and production metrics, infrastructure monitoring and surveillance, to name a few. Each can offer only a limited view of the business and, at worst, they can actively discourage big-picture thinking because of their tight focus.
Asset Intelligence
The leading companies in oil and gas want more and they are asking their communications service providers to deliver it.
They want to connect and integrate the specialist software products and business workflows across operations, maintenance, condition assessment, integrity management, staff training, data analysis and visualization. They want it to add up to more than asset management – they want asset intelligence.
Example
A company's senior management faces requests from maintenance engineers who need the OK to proceed with a proposed schedule, and from the investment department that wants to start work on a brownfield project, and from the integrity management team that want to change operating parameters to extend the life of an asset, even though it will have some negative impact on current productivity.
Today, management has to approach those decisions separately and effectively use intuition to assess what impact they might, together, have across the organization. Withdrawing or directing funding on any of these projects will have an impact on the organization's assets, but what it will be is hard to forecast. Asset intelligence provides a more rigorous way to put a common monetary value on a range of processes or requirements and to make valid comparisons among them. It empowers management to make decisions that enable technical and engineering staff to meet their objectives instead of winding up at cross purposes.
Few organizations have all the systems shown below, nor do they necessarily need them to achieve asset intelligence. But leading companies are already focusing on the top right corner of the graphic, where predictive and financial analytics offer the greatest potential.
The Road to Intelligence
Asset intelligence is complicated and implementing it could be a nightmare. How can we in the services business help our customers to gain its benefits without disappearing down the rabbit hole of complexity and cost?
Based on Speedcast's experience, there are three essentials to help customers achieve the results they require.
First, conduct a gap analysis. On one side are the existing sensors and systems in the field, the enterprise IT systems and established business processes. On the other side of the gap are the decision-support capabilities the company needs. From the conducted gap analysis, develop a detailed roadmap that reveals how the gaps will be filled, integration achieved and selected objectives delivered.
Secondly, think dashboards — taking data from many different sources, find visual, easily understood and actionable ways to interpret and present that data to management. This will become increasingly critical as IoT technologies cause the flow of data to become a flood of information.
Third, rather than investing in huge, new systems, build a light framework over the top of existing platforms that provide:
• Reliability analysis based on all the lifetime data in asset integrity, maintenance management and other related systems.
• Predictive analytics to support informed, evidence-based decision-making.
• A data visualization dashboard to present benchmarking and performance against chosen metrics across all assets
• A task-based graphical user interface that shows a continuously updated and re-prioritized set of tasks.
The day is long past when being a communications service provider could be just about moving signals or bits for a living. Satellite service providers have a great advantage over their competitors when it comes to serving O&G customers.

Paul Scardino is the Senior Vice President, Speedcast, and has been with Globecomm, Speedcast's recent acquisition, since 1997. He holds an MBA in Management (with Distinction) from Hofstra University in New York and a BSEE from Polytechnic Institute of NYU. Mr. Scardino is also a PMI certified PMP, a Six Sigma Green Belt and holds an ITIL Foundation Certification. He serves on the board as Northeast Chapter President of SSPI, director of Long Island Software & Technology Network (LISTnet) and senior advisor of the TIA.​
---