GMV a key provider for the SouthPAN advanced positioning project in Australia and New Zealand
GMV is developing two core elements of the Southern Positioning Augmentation Network (SouthPAN) system, a joint initiative of the Australian and New Zealand governments to provide the two countries with satellite navigation and precise positioning services. These systems have applications in industries as diverse as agriculture and road, air, maritime, and rail transportation, as well as in the field of geomatics.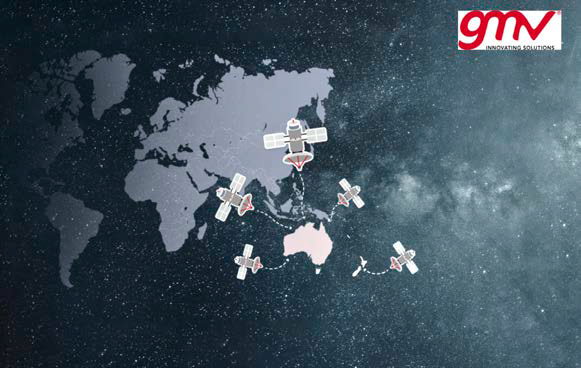 GMV has signed an agreement with Lockheed Martin Corporation to develop the processing and control centers for SouthPAN. The purpose of this project is to provide a satellite-based augmentation system (SBAS)for navigation and precise point positioning (PPP) services. GMV will also be responsible for monitoring both of these services in the region and for ensuring compliance with the committed performance levels.
SouthPAN is the first system with these characteristics available in the Southern Hemisphere. With this new program, Australia and New Zealand will be contributing to improved global coverage and interoperability for services of this type, by joining the list of countries and regions that already have their own SBAS system, such as the USA (WAAS), Europe (EGNOS), India (GAGAN), and Japan (MSAS).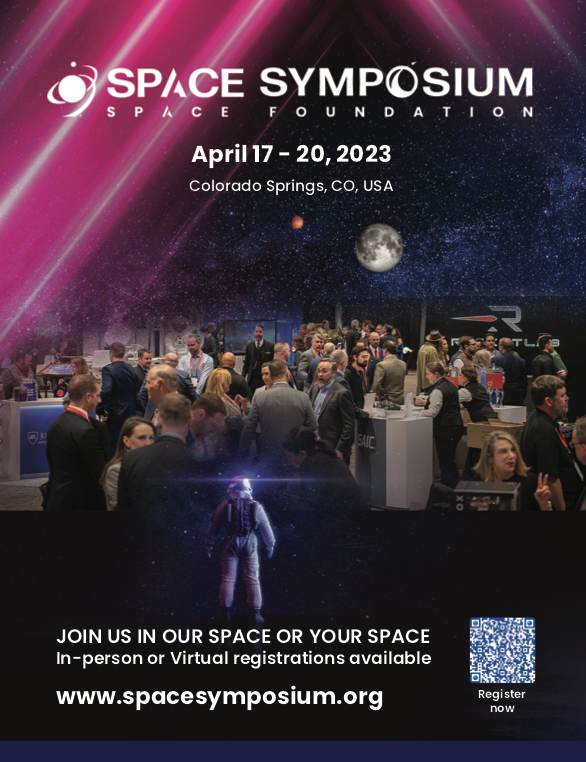 In Australia, the development, entry into service, and operation of the SouthPAN system are being supervised by the Australian government's geoscience agency, Geoscience Australia, in collaboration with New Zealand's equivalent agency, known as Toitū Te Whenua Land Information New Zealand. In 2020, the two agencies signed the Australia New Zealand Science, Research, and Innovation Cooperation Agreement (ANZSRICA). During the next 20 years, the Australian government will be contributing 1.4 billion Australian dollars to the SouthPAN project.
On September 26, 2022, just two weeks after the agreement had been signed, the initial services were provided by activating transmission of the system's first signals. This was a very significant milestone, because SouthPAN is the first project where an industry consortium provides an SBAS system as a service, rather than as a turnkey system. GMV will be responsible for developing two key subsystems for SouthPAN: the Corrections Processing Facility (CPF) and the Ground Control Centre (GCC). The company will also be responsible for monitoring the system in the region and for ensuring that it complies with the committed per formance levels. In addition, GMV will be providing suppor t for the system's operation and maintenance.
The CPF is in charge of generating correction messages for the signals being transmitted by the GPS and Galileo satellites. This is a process that improves precision for the system's users by producing accuracy to as little as 10 centimeters. The CPF is also responsible for detecting malfunctions in the satellites and generating warnings for the users. This will allow use of SouthPAN by civilian aircraft as a navigation system during various flight operations, including precision approaches to runways for landing. Safety- of-life ser vices such as these will be available in 2028.
The control center, in turn, remains in operation 24 hours a day, 7 days a week, and it will perform all the functions needed to monitor and control the system. It will also provide information to the community of users about the system's operation and availability of its services.
SouthPAN represents a major commitment between the Australian and New Zealand governments to provide essential satellite positioning services across the Australasia region. New Zealand's Minister for Land Information, has described the joint Australia-New Zealand initiative as a game-changer for the economies of both nations, indicating that SouthPAN provides crucial digital infrastructure for the future, with actual benefits expected to increase over the project's lifespan.
According to Miguel Romay, GMV's Satellite Navigation Systems General Manager, "this contract is the result of years of effort and dedication. We feel very honored and fortunate, because some engineers may work for their entire career without the opportunity to work on a project with the importance and societal impact that SouthPAN will have. In addition to strengthening GMV's position as a global leader in the field of satellite navigation, this contract will generate dozens of long-term jobs for highly qualified individuals, while also allowing young engineers and a whole range of other professionals to join one of the best navigation teams currently existing in the world."
---
Kleos Vigilance Mission intelligence released to customers
Kleos Space S.A. has successfully processed RF data collected by the company's Vigilance Mission (KSF1) satellites through its signal processing technology platform to create its geospatial intelligence (GEOINT) product, LOCATE, which has been released to initial customers alongside other intelligence collected by the Vigilance Mission. The Kleos proprietary technology platform uses signal processing techniques to convert the raw data collected from sensors onboard Kleos' RF data collection satellite constellation that is designed to collect and downlink RF data accurately and with redundancy, or potentially from other sources, into actionable intelligence.
The technology platform performs signal analysis and processing operations to detect and locate targets, cooperative or not. The geospatial intelligence product output from the technology platform (LOCATE) provides the frequency of the detected transmitter, the reception time, the transmitter coordinates, and the confidence ellipse parameters. LOCATE provides a valuable intelligence, surveillance, and reconnaissance (ISR) capability to governments and commercial entities.
It complements other intelligence sources to improve the detection of illegal and/or hidden activity such as piracy, drug, and people smuggling, illegal fishing, pollution, and border challenges.
Recent advancements in Kleos' ground signal processing technology now allow the company to deliver the LOCATE geospatial intelligence product with as few as two satellites in a formation, a reduction from the previous minimum of three.
The algorithm advancements will also facilitate the ability for Kleos' processing platform to ingest raw data from other sensors The next mission, the Patrol Mission (KSF3), is launching on SpaceX Transporter 6 and is now expected to launch in January of 2023.
In addition to those owned by Kleos, potentially accelerating the volume of intelligence available to customers with the possibility of lower CAPEX spending.
The next mission, the Patrol Mission (KSF3), is launching on SpaceX Transporter 6 and is now expected to launch in January of 2023.
Kleos CEO, Andy Bowyer, said, "Our geospatial intelligence is now available to initial customers, with additional data volumes being made available as we bring more of our satellite constellation online. Our technology delivers actionable intelligence from sensor collections, helping solve some of the world's greatest societal, economic, and environmental challenges."
---
SpaceX briskly moves 114 smallsat payloads to orbit with their Transporter-6 mission
A SpaceX Falcon 9 rocket launched the company's Transporter-6 mission from Space Launch Complex 40 (SLC-40) at Cape Canaveral Space Force Station in Florida on January 3, 2023.
The first stage booster supporting this mission previously launched GPS III-3, Turksat 5A, Transporter-2, Intelsat G-33/G-34 and 10 Starlink missions.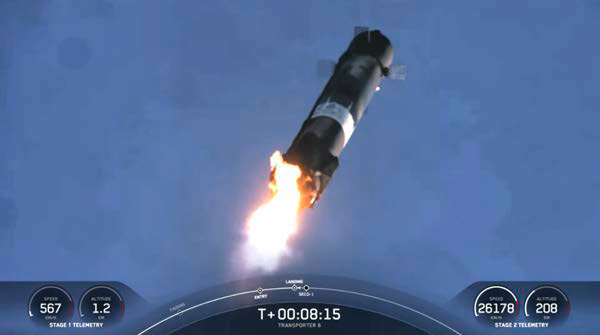 Following stage separation, the Falcon 9's first stage accomplished a soft laTnhdeiFnaglcaotnL9a'snfidrsint sgtaZgoendec1el(eLraZt-i1n)gattoCwardeaCsaonftalvaenrdainl Sgpaat cCeapFeoCrcaenaSvtaertaiol.n.
Transporter-6 is SpaceX's sixth dedicated smallsat rideshare mission. There are 114 payloads on this flight, including smallsats and orbital transfer vehicles (OTVs), for deployment.
The smallsats deployment order...
KuwaitSat-1 / BDSat-2 / SharedSat 2211 / LEMUR 2 EMMACULATE / LEMUR 2 FUENTETAJA-01 / ConnectaT1.2 / GAMA Alpha / BRO-8 / Menut / Huygens / LEMUR 2 DISCLAIMER / STAR VIBE / LEMUR 2 STEVEALBERS / ISILAUNCH Kleos KSF3-A / Birkeland / SPACEBEE-156/ / LEMUR 2 MMOLO / ISILAUNCH Kleos KSF3-B / ISILAUNCH Kleos KSF3-C / LEMUR 2 PHILARI / ISILAUNCH Kleos KSF3-D / First Flock 4Y / EWS RROCI / SpaceBD ISILAUNCH PolyItan from Kiev / Second Flock 4Y / Guardian-alpha/ Third Flock 4Y deploys / Fourth Flock 4Y / SpaceBD Sony Sphere-1 EYE / ISILAUNCH ClydeSpace NSLSat-2 / ISILAUNCH Sternula-1 / Fifth Flock 4Y / Sixth Flock 4Y / Seventh Flock 4Y / Eighth Flock 4Y / Ninth Flock 4Y / 10th Flock 4Y / 11th Flock 4Y / 12th Flock 4Y / 13th Flock 4Y / 14th Flock 4Y / 15th Flock 4Y / 16th Flock 4Y / 17th Flock 4Y / 18th Flock 4Y / 19th Flock 4Y / 20th Flock 4Y / 21st Flock 4Y / 22nd Flock 4Y / 23rd Flock 4Y / 24th Flock 4Y / 25th Flock 4Y / 26th Flock 4Y / 27th Flock 4Y / 28th Flock 4Y / 29th Flock 4Y / 30th Flock 4Y / 31st Flock 4Y / 32nd Flock 4Y / 33rd Flock 4Y / 34th Flock 4Y / 35th Flock 4Y / 36th Flock 4Y / Lynk Tower 3 / Albania 1 / Lynk Tower 4 / YAM-5 / NewSat 34 / Albania 2 / X22 / X21 / First Umbra / Second Umbra / NewSat 35 / ION SCV-007 GLORIOUS GRATIA / ION SCV-008 FIERCE FRANCISCUS / Launcher Orbiter SN1 / X27 / Skykraft 1 / Vigoride 5 / CHIMERA LEO 1 / EOS SAT-1