Hot topics at the recent Satellite 2017 show in Washington, D.C. included discussions regarding new satellite constellations.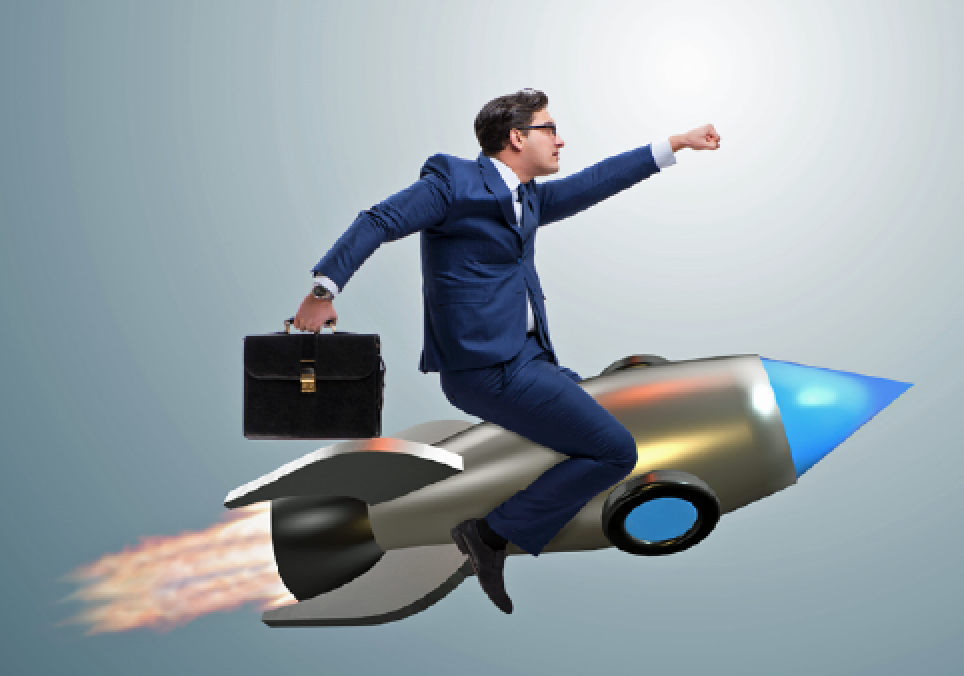 Just days before the show, the Intelsat+OneWeb 'merger' was announced (and financed by Japan's Softbank). This deal ensured that OneWeb's plans, plus those of other would-be constellation operators, were highly important topics for delegates to this event.
However, this show unveiled a major surprise that was associated with Amazon founder Jeff Bezos, who was a star guest, by confirming that Paris-based Eutelsat would use a debut commercial flight of Blue Origin's New Glenn re-usable rockets to launch a geostationary satellite in the 2021 to 2022 time-frame. Delegates saw Bezos dramatically fill a missing chair on stage with Eutelsat CEO Rodolphe Belmer, which will be the first commercial user of the Blue Origin's New Glenn rocket system. The 2021-22 launch target gives Eutelsat plenty of time to identify and order a suitable (probably) all-electric satellite and mission.
Cynical comments—and there were a few—suggested that, while the industry constantly grumbles about "paper satellite" and their pesky filings, this was still a "paper rocket," with much still to be done before billionaire Bezos and his team manage to get a satellite off the ground.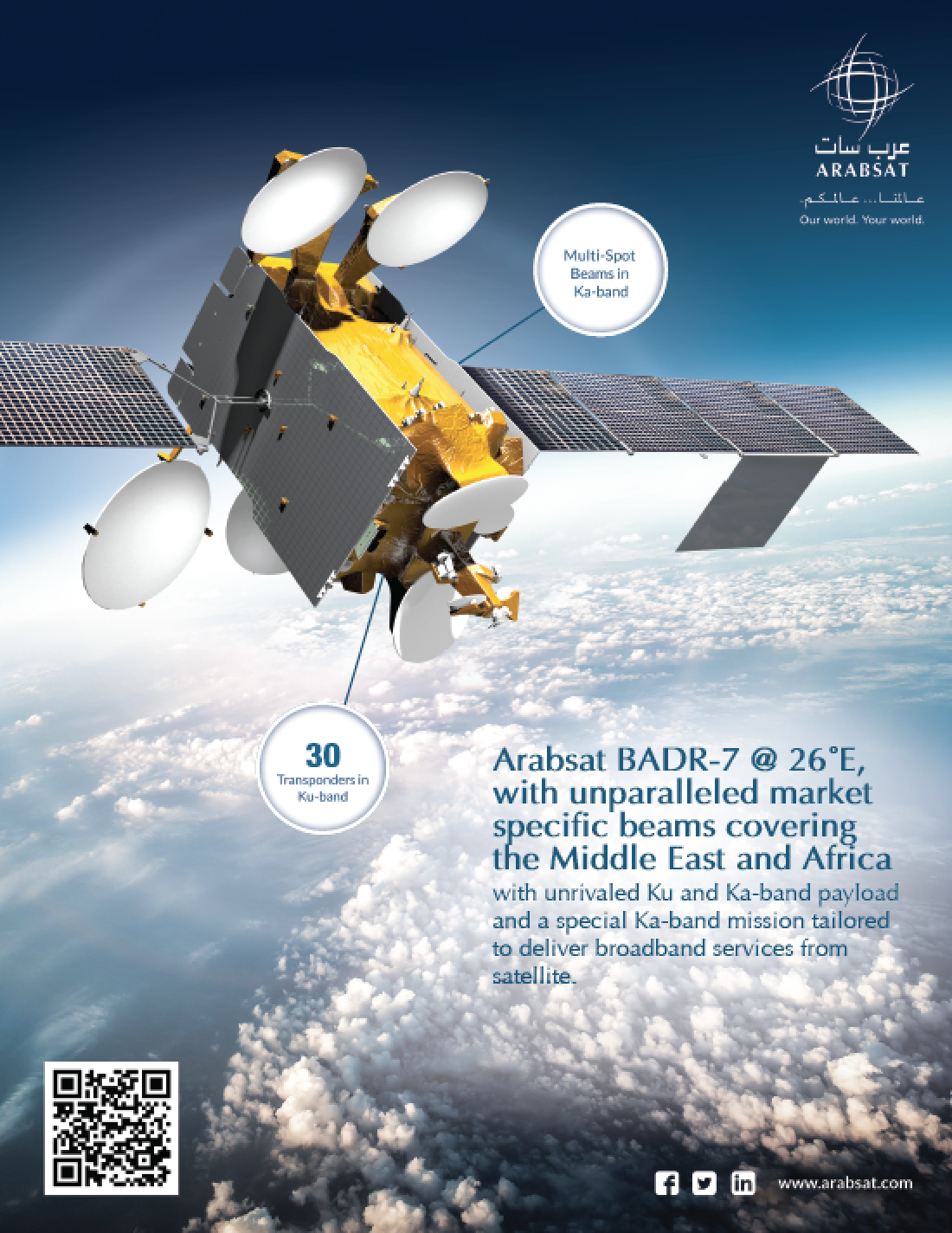 However, the agreement between Eutelsat and Bezos came as a welcome revelation to the show, but in truth, Eutelsat has always been aggressive in seeking out a good discount for a launch—even back in the Giuliano Berretta days, that company was quick to book a test flight or a debut option on a rocket—invariably at a bargain-basement price.
"It's very important to us to build up this kind of spirit because the relationship between a launch agency and a satellite operator needs to be intimate," said Belmer. And the New Glenn vehicle is potentially nothing if not flexible. "The two-stage variant of New Glenn has quite a bit of capability: it can take 13 metric tons to GTO, 45 metric tons to LEO, and the booster stage is designed for operable reuse. The BE-4 engine is designed for a 100-flight lifetime. We put a lot of effort into letting the vehicle fly back with aerodynamic surface control instead of with propulsion," he said.
According to Bezos, the rocket's design is what allows the vehicle to operate with solid availability, even in high wind conditions. However, Bezos stressed that his team have a speedy 'return to use' target of just 24 hours. Bezos said the New Glenn rocket would be one of the largest vehicles in service, which is one in the eye for Arianespace.
Bezos explained that his trio of rocket designs (Blue Origin, New Shephard and New Glenn) each have different missions. The core Blue Origin/New Shepard versions are designed for 'tourist' flights to sub-orbital space and has "more than 1,000 people" working on the project. He emphasized the core thinking behind the systems and compared and contrasted a rocket with that of a modern aircraft, which would never be thrown away after a single use.
"New Shepard is a true re-usable vehicle. Propellant costs are vanishingly small. The other thing we need is practice."
Bezos showed demo clips of how a cargo or crew capsule could re-land at just 1.3 mph. A rocket's (unmanned) landing looks much more violent but, in fact, comes down at 4.8 mph.
Blue Origin has now flown five times—and the costs of maintenance after each flight? An amazing $10,000.
His rationale for continuing with Blue Origin's development is that it is directly relevant to the New Shepard and then to the New Glenn rockets. "New Glenn is directly relevant to this audience and would be a 2-stage vehicle, designed of carrying up to 13 metric tonnes to geostationary transfer orbit, and with a 100-flight lifetime, and would land downrange onto a floating ship. These rockets will be fin-stabilized as will the landing ship for stability."
Gwynn Shotwell, SpaceX's president/CEO (pictured here), who also spoke at the show, told delegates that her company will likely launch six 'pre-flown' rockets this year (the first was SES-10, scheduled for around March 27). "And we'll bring this rocket back, too," Shotwell said.
But SpaceX has suffered major delays following a catastrophic explosion on September first when the firm lost a rocket as well as the Amos-6 satellite.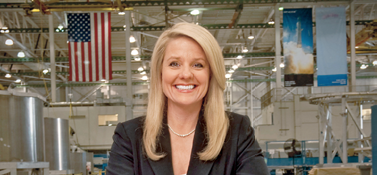 "We do anticipate re-flying about six vehicles and with pre-flown boosters this year, which should take some of the pressure off of production," Shotwell said.
Launching both the 'pre-flown' versions, as well as all-new rockets, almost side by side is vital if SpaceX is to recover some of their lost backlog—and their reputation. While all observers recognize the inevitable delays created by the September first loss, there are plenty of critics—off the record—who complain about the lack of transparent information—–and even misinformation—from privately-held SpaceX.
Also key to an increased launch frequency are repairs to the extensively damaged Launch Pad 40 at Cape Canaveral which must be brought back into use. SpaceX had used the nearby Launch Pad 39A for their recent Florida launches—and used this Pad for the successful launch of EchoStar-23 in March.
Shotwell told delegates that the Pad 40 repairs will be completed by this summer. "Once we've got two pads we should have plenty of capacity," she said.
She also explained that inspection and refurbishing of the rocket now being used by SES took roughly four months to complete. That, she said, will in time drop to two months,and eventually to a single day, helped by continued investment in the design and build of the core Falcon-9's first stage.
"I think Elon's [Musk] given us 24 hours, maybe, to get done what we need to get done, and it's not a million people around a rocket scurrying like a beehive or an anthill. That vehicle needs to be designed to be re-flown right away," she said.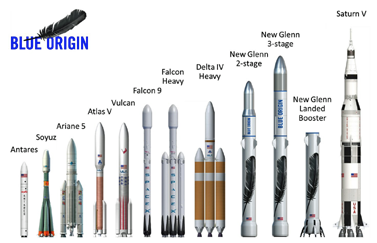 Bezos had also stressed that a dramatically speedy turn-around time was key to his strategy. The schemes really need to be successful.
Among the existing operators, the show was replete with established satellite operators, all talking about their LEO/MEO plans, as well as those would-be players who also used this event to boost their own ambitions.
As highlighted, the Intelsat+OneWeb+Softbank 'merger' was, without a doubt, the 'talk of the show'. Intelsat's CEO Stephen Spengler reminded delegates that Intelsat was a founding investor in OneWeb.
"We made an initial investment in 2015 establishing a partnership with them to develop both Geostationary Earth Orbit (GEO) and Low Earth Orbit (LEO) services together as well as certain market segments. So, we have worked very closely with them over the last couple of years. As time has moved on, I think we have become increasingly convinced that there is a real opportunity to bring a new set of services to the marketplace that leverage both LEO and GEO network architecture and all of the services that could be associated with those.
"OneWeb and Intelsat recognized that we shared a vision for delivering affordable broadband on a global basis. I think that industrial logic developed pretty quickly. For an agreement of this type, there are a lot of details and a lot of work to put it all together," he added.
Spengler explained that SoftBank will have a nearly 40 percent ownership of Intelsat at any given time. "In this transaction, they are investing $1.7 billion into the new company. That is going to be used to fund a liability management/debt exchange exercise over the next 90 days. That transaction is a contingent part of the deal that has to be achieved for the deal to be completed."
Even Mark Rigolle, CEO at LeoSat (and very much a futurist with his Polar orbiting/Laser satellite system), was happy to talk about a possible merger and the need to be open-minded, "Don't be surprised if there's an announcement one day that we're combining," he stated.
However, while there was enthusiasm for this new LEO activity (from SES and Telesat of Canada, among others), there were also significant worries expressed over the four days of the show, not the least of which were from operators already standing in line for launches on the now, very crowded, manifests of SpaceX, Proton and even Arianespace.
Paul Estey, EVP/engineering, manufacturing and test operations at SSL, typified the comments of many, saying, "The launch vehicle is a bottleneck to getting both the LEO constellations running and GEO back in shape. Long term, I don't know if there really is a good solution yet. All the guys building LEO constellations [and] darkening the skies are going to suck up all the launch capacity."
Giles Thorne, equity analyst at investment bank Jefferies, in his review of the show's first day, said there was still plenty of skepticism over OneWeb's prospects.
"Skepticism that OneWeb can get the regulatory approval, overcome the spectrum coordination and develop the adequately priced antenna to make OneWeb technically feasible—no-one is saying it won't happen, but none are saying it definitely will. Strong reiteration from Intelsat of the industrial and strategic logic of merging the two businesses," Thorne said.
Another operator happy to talk LEO/MEO was Saudi Arabia's Arabsat CEO Khalid Balkheyour, who said that despite rapid recent and current expansion plans, the company will, this year, look closely at further potential developments into LEO or MEO spacecraft. Balkheyour said Arabsat has expansion in mind, and not just in the firm's traditional geostationary satellite role.
"We have Request for Proposals (RFP) out now. One new RFP is for Arabsat 6D and is under evaluation now, and this will be new mission and be placed at 44.5 degrees East, targeting data and it will be a high-throughput satellite for us and our partner (Taqnia Space of Saudi Arabia). It will hopefully launch by 2019.
"We are constantly reviewing where we should go, where we should invest. There is no doubt for us that data, in all its forms, is important for the future. And this could take many forms, including backhaul and OTT. And this might include not just geostationary.
"We are looking at LEO and MEO, and very seriously. We cannot afford to miss the developments. How much we can invest and how we might invest is part of the strategic study now being worked on. We have not finalized our strategy. In general, we think it is better to partner for many obvious reasons, not in the least to gain knowledge form one another, and to share the market and risk. The minute you enter the LEO or MEO market you are then global. But this isn't easy. We need the infrastructure on the ground, as well as the landing rights and other regulatory obligations. At the beginning, it would be wise to partner, but we are not yet in a position to make a decision. We have to make a decision soon, and we expect to present to our Board this year."
Although not formally present at the Washington show, SES also chipped in with their five cents worth on the topic of LEOs. Despite being committed to an extra eight O3b satellites being launched between this year and 2018 (into LEO), CEO Karim Michel Sabbagh was happy to be upbeat on 'new technologies'.
"We are very focused on how we want to deploy our time and resources. When I think about video, enterprise, mobility and government, we have a unique development path through our capabilities system, particularly when accounting for the upcoming GEO and MEO launches over the 2017-2020 window," he said.
"Net, we will continue to look at LEO as a possible augmentation if validated. We have an open business model and an open innovation model. We are curious about how can we move the needle in terms of new capabilities we could build in the future, irrespective of the orbit. We don't pretend to have all the answers in-house and to be able to build everything on our own. This is not the way we think about our business."
We now know that OneWeb has far greater ambitions than their initial demand for as many as 900 satellites. Brian Holz, CEO at OneWeb Satellites (the j-v between OneWeb and Airbus), at the March 16 ground-breaking at the company's new Florida manufacturing facility, talked openly about fulfilling 2,000 satellites from the new $85 million plant.
Then there's Google who, with SpaceX, are apparently working on a new, global-scale communication system that includes an LEO satellite constellation (over 4,000 satellites) and ground stations. Google has figured out the entire process to use the satellite constellation to provide high-speed, low latency, low-cost Internet directly to customers across the globe.
Remember that Google last year invested $1 billion in SpaceX in return for a reported 10 percent stake in the rocket business. This is very likely to give it—at least—certain pre-emption launch rights when their fleet comes together. Soon after the investment was made, the inventor who was listed on the patent, Mark Krebs, moved from Google to SpaceX. Then, in November of 2016, SpaceX filed an application with the Federal Communications Commission (FCC) to launch 4,425 satellites.
Here comes the big question: Who is going to launch all this hardware into space? The less-than handful of existing players (Arianespace, SpaceX, United Launch Services/Delta, International Launch Services/Proton, Bezos/New Glenn) are going to be busy. Yes, there are Chinese rockets, as well as a growing confidence from India's rocket industry—Japan's capability should not be ignored. There's also the various Richard Branson/Virgin aircraft/air-launch schemes.
However you slice and dice demand, the bottom line is that, potentially, thousands of satellites will need to be launched between now and 2025. Perhaps Bezos and SpaceX's Elon Musk are truly sitting on a gold mine.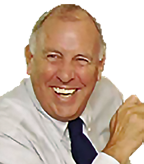 SatMagazine and MilsatMagazine Senior Contributor Chris Forrester is a well-known broadcast journalist and industry consultant. He reports on all aspects of broadcasting with special emphasis on content, the business of television and emerging applications. He founded Rapid TV News and has edited Interspace and its successor, Inside Satellite TV since 1996. He also files for Advanced-Television.com.
In November of 1998, Chris was appointed an Associate (professor) of the prestigious Adham Center for Television Journalism, part of the American University in Cairo (AUC), in recognition of his extensive coverage of the Arab media market.
---