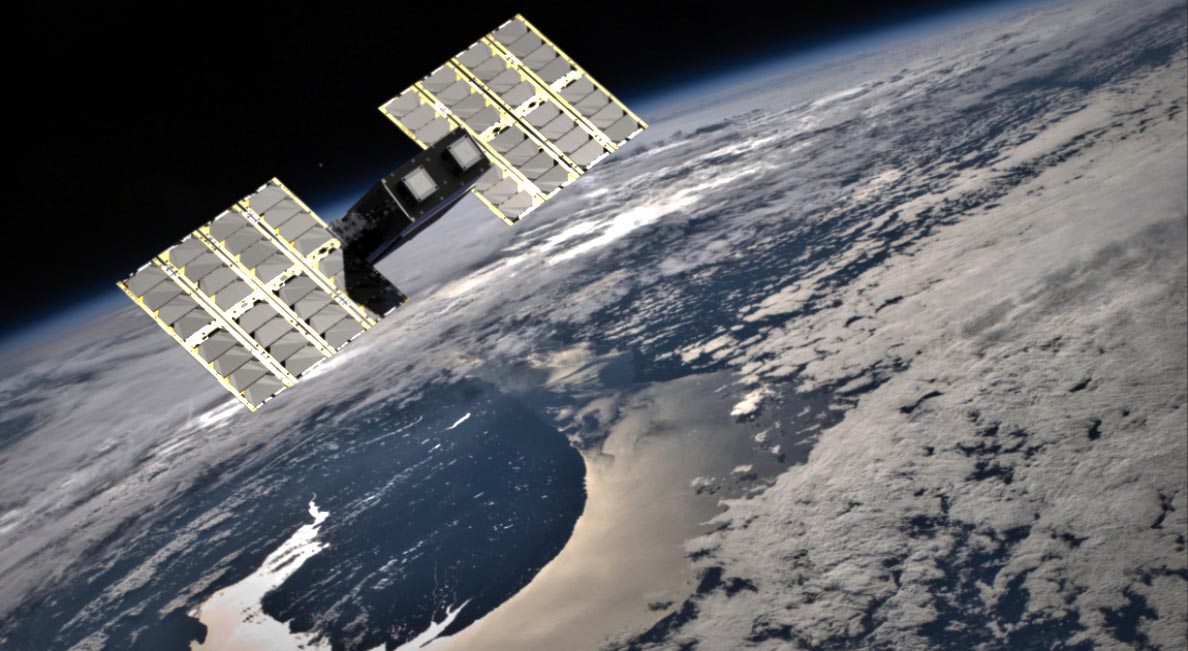 An SFL-built Kepler smallsat.
---
The cubesat market continued to heat up over the summer with Space Flight Laboratory (SFL) announcing the company was adding a new line of high-performance, low-cost cubesat buses to an already robust offering of nano- and microsatellites.
The announcement by SFL underscores the fact cubesats have reached the point where they are now widely accepted as viable platforms for commercial missions.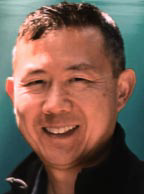 "For the first 10 years after the Cubesat concept was introduced in 2001, they were used primarily for educational purposes and some proof-of-concept missions, mostly by universities," said SFL Director Dr. Robert E. Zee. "But more recently their suitability for operational data-service missions has been recognized, as several factors have lowered their costs and facilitated their development and launch."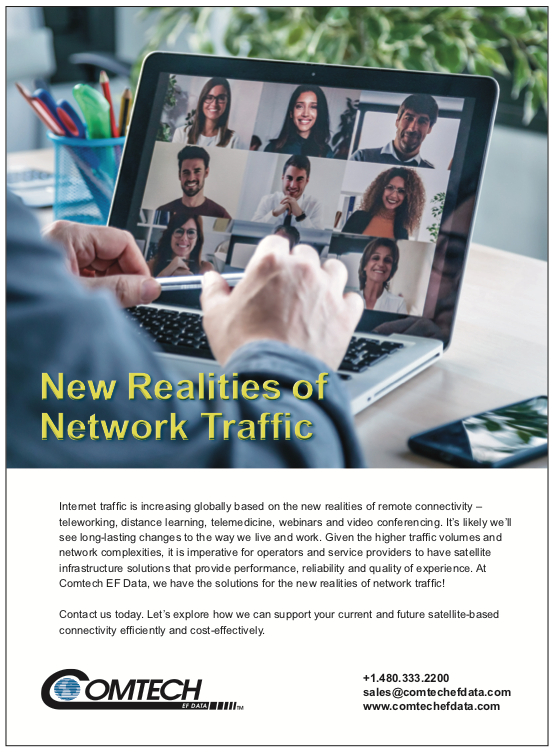 Zee sees exponential growth in coming years as commercial NewSpace organizations leverage the advantages of cubesat platforms to create disruptive new space-based businesses, often involving multi-satellite constellations.
The origin of the cubesat revolution can be traced to the 2001 Small Satellite Conference in Logan, Utah, where Professor Bob Twiggs, then from Stanford University, challenged attendees — especially academics — to build satellites the size of a 10x10x10 cm cube.
SFL was among the first organizations to accept the cubesat development challenge and was the first internationally to launch cubesats originating from the USA, Denmark and Canada (SFL's own CanX-1) in 2003. These Cubesats were launched in tandem with MOST, Canada's first space telescope, a 53 kilogram smallsat also developed by SFL in collaboration with an industrial partner.
Although it develops smallsats for commercial customers worldwide, SFL is based at, and part of, the University of Toronto Institute for Aerospace Studies (UTIAS) and often engages students in its smallsat development projects. In this regard, SFL is akin to a teaching hospital in the healthcare system — delivering top-notch, professional services while training interns and the next generation of elite professionals.
An SFL team composed of graduate students built and launched the first cubesat, CanX-1, in 2003 for education and research purposes, mainly as a programmatic pathfinder into the world of cubesats.
While the Toronto organization continued by building and launching another cubesat in 2008 — a state-of-the-art, barrier-breaking, triple cubesat, CanX-2 — the company turned its attention to developing somewhat larger, high-performance nanosatellites and microsatellites, fulfilling the requirements of operational and pathfinder missions in communications, remote sensing, ship tracking, and space astronomy for commercial and government customers.
In the first decade of the millennium, cubesats did not yet rank as highly on the satellite utility scale. Hence, SFL's primary focus was on larger satellites. (MOST, after all, was the first smallsat in the world to have accomplished a scientifically challenging mission with stringent attitude control.)
As the years progressed, so, too, did advances in SFL technology. SFL microspace missions have included SFL's trusted attitude control and, in some cases, formation-flying capabilities. Other core SFL-developed components include modular (scalable) power systems, onboard radios, flight computers, and control software.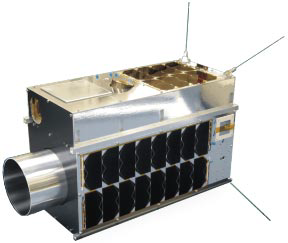 GHGSat-C1
Most recently, SFL celebrated the launch of two smallsats the firm developed for GHGSat Inc. of Canada and SPACE-SI in Slovenia —GHGSat-C1 and NEMO-HD, respectively. Even as it launched 27 distinct smallsat missions over the past 22 years, SFL kept an eye on the rapidly evolving operational potential of cubesat technology as a complement to its mission-proven nano- and micro-platforms.
What is a Cubesat?
"Cubesats are defined as much by their physical structure as their development philosophy," said Zee. "Both factors play a role in their growing appeal for operational missions."
Unlike generalized nano- and microsatellites that are differentiated by their mass, cubesats are built to standardized form factors based on one-liter units. A 1U platform is a 10 cm cube, for example, while the 2U and 3U Cubesats are roughly 10x10x20 cm and 10x10x30 cm, respectively. Those were the original standardized form factors, although now 6U (10x20x30 cm), 12U (20x20x30 cm) and 16U (20x20x40 cm) are available.
The common form factors served as catalysts for rapid growth in this sector of the smallsat industry as standardized dimensions paved the way for component product offerings, unassembled platform kits and launch clustering.
This drove the cost of cubesats down while allowing the world's aerospace engineering students to inexpensively gain valuable hands-on experience building real satellites.
Standardization also supported the philosophy behind cubesats — fast mission development and multi-satellite launches, explained Zee. With standard bus form factors, several companies began fabricating low-cost deployers, or launch containers, that could accommodate any cubesat, thanks to the strict platform dimensions. These deployers are fully enclosed jack-in-the-box systems into which the satellites are packed at their point of assembly for shipping directly to the launch site.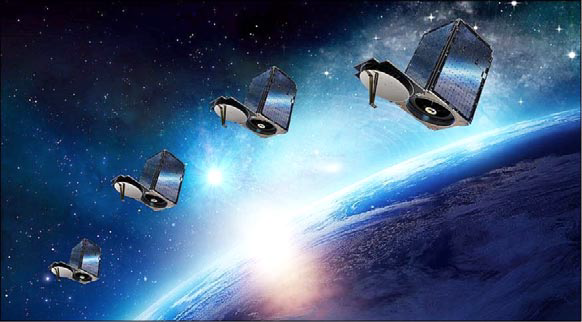 Artistic rendition of Planet's DOVE smallsats on-orbit.
"For the launch provider, integrating a deployer with their launch vehicle is much simpler and more streamlined than attaching a satellite directly," said Zee. "These factors made it much less expensive to launch dozens of cubesats on a single rocket, improving overall mission economics especially for satellite clusters and constellations."
From the perspective of the launch provider, cubesats were attractive because of reduced coordination requirements arising from common form factors and fully enclosed dispensers that allowed for physical isolation of their contents.
Growing the Smallsat Market Pie
The aggressive development schedules, increasingly attractive economics and rapidly improving technology inevitably caught the attention of commercial operators, including entrepreneurial organizations looking to offer disruptive space-based services with fast returns on investment. Planet Labs, now Planet, is widely regarded as a trailblazer in the operational deployment of cubesats and their constellation of Dove satellites now includes hundreds of smallsats on-orbit.
In a classic case of expanding the smallsat pie rather than cutting it into smaller pieces, cubesats will continue to attract new entrepreneurial players into the space-based services market in the future just as nanosatellites and microsatellites have accomplished.
"Cubesats have matured significantly since 2001 and their inclusion in commercial business models means they are a natural expansion of our microspace business, which we will continue to serve and enhance as always," said Zee.
SFL's new line of high-performance, low-cost 3U (THUNDER), 6U (SPARTAN) and 12U/16U (JAEGER) cubesat buses complement the company's legacy suite of space-heritage nano- and microsatellites, fulfilling mission size requirements from 3 to 500 kg, as well as any budget and performance objectives.
Zee acknowledges that there is both a disruptive and operational use of cubesats. There will be entrepreneurial organizations that will inexpensively prove their technological concepts with cubesats and then switch to larger, longer-life, nano- or microsatellites for fully operational deployment of their business model. Other companies will build their businesses around cubesats due to the nature of their missions — today's available technology allows them to operationally use these platforms successfully.
Companies, such as Kepler Communications of Toronto, will rely on cubesats for their operational constellation as were used in their demonstration missions to provide global data backhaul services for wideband and Internet of Things (IoT) applications. The operational satellites, referred to by Kepler as its Gen1 constellation, will incorporate significant upgrades from the demonstration satellites and offer higher data capacities.
As a consequence of developing a cubesat for Kepler's Gen1 constellation (image to the right), SFL has established an entire line of high performance such craft. SFL specifically developed a platform for Kepler that is tailored to accommodate their commercial communications payload and operational capabilities. SFL provided training and technical support to Kepler as they created a manufacturing workflow to build and maintain their planned constellation of 140 satellites. This successful collaboration established a formula for collaboration with other NewSpace companies in the future.
Accelerated Cubesat Development
Another trend becoming popular in the cubesat era is accelerated satellite development for demonstration missions. Due to the short lifespan needed for these satellites to prove a specific technical concept as economically as possible, the development process can be fast tracked to get the disruptive satellite into orbit with a higher (but managed) risk and reward profile.
"We are now offering this accelerated development process, which we simply call our NewSpace quality approach, for Cubesats missions intended for demonstration purposes," said Zee. "For operational missions involving a single or a few satellites, the standard SFL microspace development approach continues to be offered for long durations (i.e. many years) on-orbit."
Another application of the NewSpace quality approach is found in mega constellations, such as Kepler's smallsats. These are operational constellations involving a large number (e.g., hundreds) of cubesats on-orbit. For these missions, routine replenishment is built into the business plan because new satellites with the latest technologies must be developed and launched to maintain competitive advantage.
In that scenario, which is only possible due to the low cost of cubesats, the satellites aren't designed for long operating lives. Furthermore, due to the large numbers in production, imperfect yield through test or on-orbit may be acceptable.
"An accelerated development process can be applied for these massive commercial constellations," said Zee, stressing that, while assembly and testing procedures may be quickened, there are no shortcuts taken with the core technology.
"Every satellite we build — whether cubesat, nanosat, or microsat — incorporates the same flight heritage, avionics, and attitude control that we have developed and refined after developing 52 distinct satellites – either launched or launching soon," said Zee. "The fact that our new cubesats leverage a robust line of heritage SFL technology means that our customers are getting the very best technology and the highest chance of commercial success."
www.utias-sfl.net
Kevin Corbley has been a Colorado-based business consultant specializing in the geospatial and aerospace industries for more than 25 years. He may be reached at kevin@corbleycommunications.com.
---