Don White has been instrumental in supporting and then leading Astrotech's satellite processing operations since 2005. As Vice President and General Manager of Astrotech Space Operations, Mr. White oversees the subsidiary's rigorous schedule of processing numerous spacecraft annually.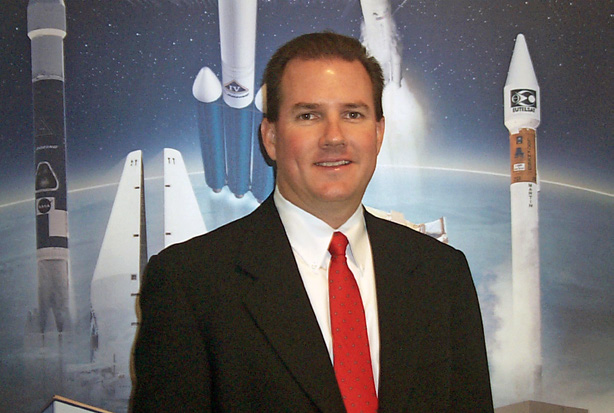 He is also responsible for expanding business services, improving profitability, as well as managing current contracts and assuring customers' needs are met or exceeded. Additionally, Mr. White maintains ongoing negotiations with all customers, pledging that every mission contract process is streamlined with the utmost efficacy and safety.
Prior to joining the Astrotech team, Mr. White was employed at Lockheed Martin where he began his tenure as their Payloads/Ordnance Chief Engineer, which later led to his promotion as their Mission Support Manager, leading various aspects of the Atlas V Development Program. Mr. White's extensive aerospace experience also includes providing leadership to the Titan and Shuttle External Tank programs while at Martin Marietta Corporation.
Mr. White earned a master's degree in business administration from the Florida Institute of Technology in Melbourne, Florida and a bachelor of science degree in industrial technology at the University of West Florida.
SatMagazine (SM)
What sets Astrotech Space Operations apart from the other payload processing facility companies?
Don White
Our business model: The vast majority of U.S. payload processing facilities are owned by the government (USAF, NASA, and NRO) and operated by government contractors. Astrotech is unique in that we own and operate our own facilities, giving us the ability to adjust our infrastructure and scheduling to suit the specific needs of our customers. Unlike most government processing facilities, our clients are free to use our infrastructure for an exact amount of time needed to process their spacecraft. Additionally, our facilities can be configured to accommodate the changing schedules of our customers. This model effectively spreads the fixed cost to own and operate the facilities across a broader customer base, with the goal of providing better value to the client.
Our capacity: Astrotech's facility capacity sets us apart from other payload processing facilities. Our Florida facilities are equipped to simultaneously process five spacecraft. Our Vandenberg Air Force Base (VAFB) facilities are able to house three spacecraft simultaneously, yet our facilities are rarely fully utilized. This excess capacity allows us to accommodate spacecraft schedule changes and delays often encountered by our customers. We have accommodated every client schedule delay, acceleration, and extended occupancy request encountered.
SM
As the GM, what strategies are you taking to ensure the success of Astrotech?
Don White
Our primary strategy is to serve our core customer base and ensure each experience is at least as good as their last one. Our industry primarily consists of a small number of companies / organizations (i.e., spacecraft manufacturers, launchers, and end users), which makes repeat customers our best opportunity for new business. It is imperative that we meet and exceed current customer requirements to obtain new business. We are also evaluating risk adjusted opportunities in the processing market to enhance our return on assets. This is an increasingly competitive market but we have done an outstanding job of maintaining our facilities without significant price increases. Our customers value this approach.
Astrotech is not immune to the pressures of our industry to maximize customer value. We continue to explore and implement more cost effective ways to meet customer requirements without sacrificing quality. One recent example of this is the conversion of our propane HVAC system at VAFB to natural gas. This capital investment paid for itself in less than one year and provided additional reliability and security benefits to our client base.
We are also expanding our payload processing services. Our non-standard services, such as propellant loading and GSE design / build, continue to provide valuable additional services and improve our company's profitability.
SM
You are an aerospace veteran; how does your previous aerospace experience help with the evolution of Astrotech?
Don White
My previous 21 years of aerospace experience included working on the Shuttle, Titan, and Atlas programs. This experience provided foundational knowledge of the flight hardware requirements currently levied on our facilities. As a Titan and Atlas payloads manager, we processed our spacecraft through the Astrotech facilities, so I was a customer of Astrotech before joining the firm.
Additionally, my customers on the Titan and Atlas programs are the same customers we support at Astrotech today. My experience was particularly helpful as Astrotech transitioned from, primarily, processing commercial satellites, to government spacecraft. Even though Astrotech provides commercial services to all of our customers, our government customers are more demanding in documentation requirements and require additional insight into our processes. My government program experience has benefited Astrotech's transition from one of supporting commercial spacecraft to that of government spacecraft.
SM
What are some of the challenges that Astrotech faces, both today and tomorrow?
Don White
We must continue to provide a quality service for a reasonable price. Our value proposition is entirely driven by our commitment to customer requirements and delivery of quality services. We are seeing increased pressure for our customers to use excess capacity at competing government facilities. Our customers have expressed a general frustration with this trend. The government is not permitted to profit from spacecraft processing through their facilities. So, if a spacecraft processes through a government facility, they do not pay any of the fixed costs associated with maintaining the facility, and the fixed costs account for the large majority of the overall costs to own and operate a facility.
Another concern is that of shrinking budgets, leading to fewer spacecraft. Interestingly, however, our two greatest concerns of competing with government owned facilities and shrinking budgets also creates an opportunity for Astrotech. As the government looks for more cost effective ways to process spacecraft, the commercial services Astrotech has been providing for 30 years can help meet many of those budget challenges. Our services can enable the government to divest themselves of owning their own facilities, reducing their overall cost to process spacecraft. This is not only a win for Astrotech, but for the taxpayer, as well.
SM
Where do you see Astrotech as the commercial space industry unfolds?
Don White
The recent focus on commercial launchers and services is not new to us. Our founders 30 years ago realized an opportunity to provide commercial services that were historically performed by the government, and that remains our core business today. Astrotech has historically adapted its business to meet market demand. We have modified our facilities and services to support nearly every vehicle launching from the U.S. We have supported Shuttle, commercial Titan, Atlas II/III/V, Delta II/III/IV, Athena, Sea Launch, Pegasus, Minotaur, and Taurus. We will continue providing our facilities and services, with exciting opportunities to support processing the many new commercial vehicle entrants in our industry.