Launch-O-Rama: NASA + ULA—The Journey Starts For Deep Space Discoveries
A United Launch Alliance (ULA) Atlas V rocket successfully launched NASA's Tracking and Data Relay Satellite (TDRS-L) payload at 9:33 p.m. EST on January 23rd from Space Launch Complex-41.
This was the first of 15 ULA launches scheduled for 2014 and the 78th ULA launch for ULA in just over seven years.
NASA established the TDRS project in 1973, with the first launch in 1983, to provide around-the-clock and around-the-Earth communications for the network that routes voice calls, telemetry streams and television signals from the International Space Station, as well as telemetry and science data from the Hubble Space Telescope and other orbiting spacecraft.
"ULA and our mission partners are honored to work with the outstanding NASA team and we are proud of the vitally important data relay capabilities that were safely delivered today," said Jim Sponnick, ULA vice president, Atlas and Delta Programs. "With 43 successful missions spanning a decade of operational service and launched with a one-launch-at-a-time focus on mission success, the Atlas V continues to provide reliable, cost-effective launch services for our nation's most complex and valued payloads."
This mission was launched aboard an Atlas V 401 configuration vehicle, which includes a 4-meter diameter payload fairing. The Atlas booster for this mission was powered by the RD AMROSS RD-180 engine, and the Centaur upper stage was powered by a single Aerojet Rocketdyne RL10A-4 engine.
"Atlas and TDRS have supported each other for almost 20 years, and all three of the second generation satellites, now known as TDRS 8, 9, and 10, launched on Atlas vehicles in 2000 and 2002," said Sponnick. "While we were integrating those spacecraft onto Atlas in the late 1990s, we also developed a new TDRS-compatible transmitter so that Atlas could use the TDRS constellation to receive and distribute the launch vehicle telemetry relay during flight. We are now also using TDRS services for our Delta II and Delta IV programs."

ULA's next launch is the Delta IV GPS IIF-5 mission for the Air Force planned for February 20, 2014, from Space Launch Complex-37 at Cape Canaveral Air Force Station, Florida.
ULA program management, engineering, test, and mission support functions are headquartered in Denver, Colorado Manufacturing, assembly and integration operations are located at Decatur, Alabama, and Harlingen, Texas. Launch operations are located at Cape Canaveral AFS, Florida, and Vandenberg AFB, California.
NASA's full launch release
NASA's Tracking and Data Relay Satellite L (TDRS-L), the 12th spacecraft in the agency's TDRS Project, is safely in orbit after launching at 9:33 p.m. EST Thursday aboard a United Launch Alliance Atlas V rocket from Cape Canaveral Air Force Station in Florida.
Ground controllers report the satellite—part of a network providing high-data-rate communications to the International Space Station, Hubble Space Telescope, launch vehicles and a host of other spacecraft—is in good health at the start of a three-month checkout by its manufacturer, Boeing Space and Intelligence Systems of El Segundo, California NASA will conduct additional tests before putting TDRS-L into service.
"TDRS-L and the entire TDRS fleet provide a vital service to America's space program by supporting missions that range from Earth-observation to deep space discoveries," said NASA Administrator Charles Bolden. "TDRS also will support the first test of NASA's new deep space spacecraft, the Orion crew module, in September. This test will see Orion travel farther into space than any human spacecraft has gone in more than 40 years."
The mission of the TDRS Project, established in 1973, is to provide follow-on and replacement spacecraft to support NASA's space communications network. This network provides high data-rate communications. The TDRS-L spacecraft is identical to the TDRS-K spacecraft launched in 2013.
"This launch ensures continuity of services for the many missions that rely on the system every day," said Jeffrey Gramling, TDRS project manager at NASA's Goddard Space Flight Center, Greenbelt, Md.
The TDRS fleet began operating during the space shuttle era with the launch of TDRS-1 in 1983. Of the 11 TDRS spacecraft placed in service to date, eight still are operational. Four of the eight have exceeded their design life.
Boeing Space and Intelligence Systems completed the TDRS-L integration and testing at its satellite factory in El Segundo in November and launch processing began after the spacecraft arrived in Florida Dec. 6.
TDRS-M, the next spacecraft in this series, is on track to be ready for launch in late 2015.
NASA's Space Communications and Navigation Program, part of the Human Exploration and Operations Mission Directorate (HEOMD) at the agency's Headquarters in Washington, is responsible for the space network.
The TDRS Project Office at Goddard manages the TDRS development program. Launch management of the launch service for TDRS-L is the responsibility of HEOMD's Launch Services Program based at the agency's Kennedy Space Center in Florida. United Launch Alliance provided the Atlas V rocket launch service.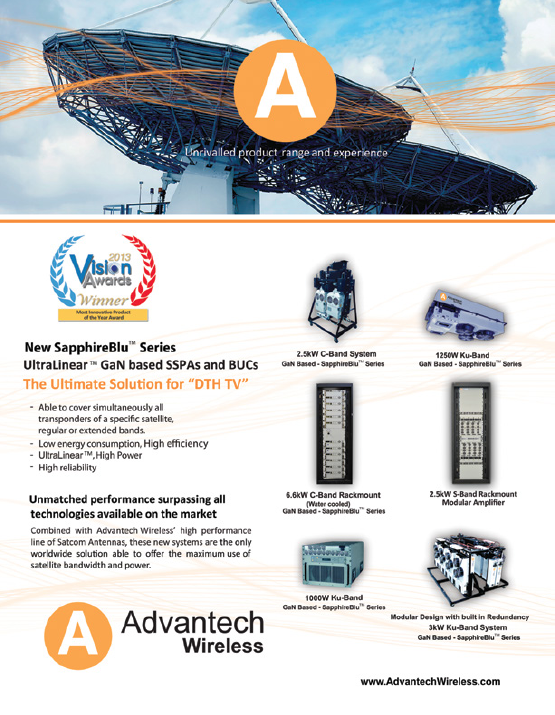 The Tracking and Data Relay Satellite System (TDRSS) is a space-based communication system used to provide tracking, telemetry, command, and high-bandwidth data return services. The TDRSS, also referred to as the NASA Space Network, consists of satellites in geosynchronous stationary orbits and the associated TDRS ground stations located at White Sands, New Mexico and Guam. Aboard each satellite are multiple antennae that send and receive signals to and from the ground to multiple satellites simultaneously. As a result, the TDRSS provides a wide variety of services to meet customers' needs and demands.
Microwave communications equipment and gimbaled antennae are the primary payload of each TDRS. The TDRSS is capable of providing near continuous high bandwidth (S-, Ku-, and Ka-band) telecommunications services for Low Earth orbiting spacecraft and expendable launch vehicles, including the Hubble Space Telescope and the International Space Station. The TDRS System is a basic agency capability and a critical national resource.
The Atlas V 401 consists of a single Atlas V booster stage, the Centaur upper stage, and a 4m diameter payload fairing (PLF).
The TDRS-L mission is flown on an easterly trajectory from Space Launch Complex 41 at Cape Canaveral Air Force Station (CCAFS), Florida. The TDRS-L satellite will be released into a highly elliptical geosynchronous transfer orbit (GTO).
The mission begins with ignition of the RD-180 engine approximately 2.7 seconds prior to liftoff. Liftoff occurs at T+1.1 seconds. Shortly after the vehicle clears the pad, it performs its pitch/yaw/roll maneuvers.
Following maximum dynamic pressure, the RD-180 is throttled down to 95 percent. Guidance steering is enabled approximately 120 seconds into flight. At 212 seconds, the vehicle throttles up to a constant 5.0 G-level.
Here's what took place after the launch: Approximately 10 seconds prior to booster engine cutoff (BECO), the Atlas V throttles down to a constant 4.6 G's. BECO occurs 242 seconds into flight followed by Centaur separation approximately 6 seconds later.
Approximately 4 minutes into flight, the Centaur stage ignited its main engine (MES-1) which began a 14-minute burn to place the vehicle into a parking orbit.
Eight seconds into the first Centaur burn, the payload fairing jettisoned. Following an 82-minute coast, the Centaur main engine ignited for a second burn (MES-2), nearly 60 seconds in length. Two seconds after main engine cutoff (MECO-2), the Centaur began a spacecraft separation attitude alignment and spins up to 5 RPM. TDRS-L was released approximately 106 minutes after liftoff.
* * * * * * * * *
Thales Alenia Space, Gazprom+ International Launch Services—Yamal-601's Benefactors
Thales Alenia Space has signed a contract with Russian operator Gazprom Space Systems (GSS) to build the Yamal-601 telecommunications satellite, which will provide fixed communications, broadcast and Internet access services.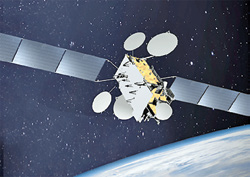 Thales Alenia Space won the contract from Gazprom in competitive international bidding.
As program prime contractor, Thales Alenia Space is in charge of the design, production, testing and turnkey delivery of the satellite and its associated ground segment.
The satellite will be launched by International Launch Services (ILS) on a Proton rocket.
The Proton vehicle is built by Khrunichev State Research and Production Space Center (Khrunichev), the majority owner of ILS, and a pillar of the Russian space industry. Proton has an extensive heritage with 393 launches since 1965.
ILS has the exclusive rights to market the Proton vehicle commercially and has launched 84 missions over its 20 year history.
The satellite is based on Thales Alenia Space' Spacebus 4000C4 platform and will carry 18 C-band transponders, 19 Ku-band transponders and 26 Ka-band transponders focusing on Russia.
It will weigh more than five metric tons at launch, with 11 kW of payload power and a design life exceeding 15 years.
Yamal-601 will replace the Yamal-202 satellite, offering extended coverage of Europe, the Middle East, North Africa, south and southeast Asia, from its orbital position at 49 degrees East.
Along with the construction of the Yamal-601 satellite, which should take about 26 months, the Gazprom contract included a skills transfer plan, providing for training of GSS staff by Thales Alenia Space engineers, to enhance their expertise in different space industry disciplines.
Thales Alenia Space' infosite is available at https://www.thalesgroup.com/en/homepage/worldwide/space
* * * * * * * * *
USAF + SMC—Adding More To GPS IIR-M
Since October 2012, U.S. Air Force Space Command's Space and Missile Systems Center (SMC) has been analyzing, characterizing, testing and implementing modified battery charge control rates across the GPS IIR/IIR-M fleet.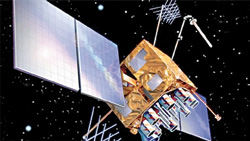 This fleet of 19 satellites comprises more than half of the Global Positioning System (GPS) constellation.
As of November 15, 2013, the USAF's 2nd Space Operations Squadron (2SOPS) completed the modification, which will extend the life of these satellites' operational capability.
Batteries are projected to be the primary life-limiting component when GPS IIR/IIR-M vehicles are past their design life.
Analysis by SMC, The Aerospace Corporation and Lockheed Martin indicated that reducing the charge rates during solstice season would add an average of one to two years of life per space vehicle.
SMC GPS directorate and 2SOPS will closely monitor the real-world results of this project to ensure they are in line with the expected gains. In total, it is anticipated that the modification will add more than 27 years of cumulative life across the GPS IIR/IIR-M fleet.
The Air Force Space Command's Space and Missile Systems Center, located at Los Angeles Air Force Base, Calif., is the U.S. Air Force's center of acquisition excellence for acquiring and developing military space systems.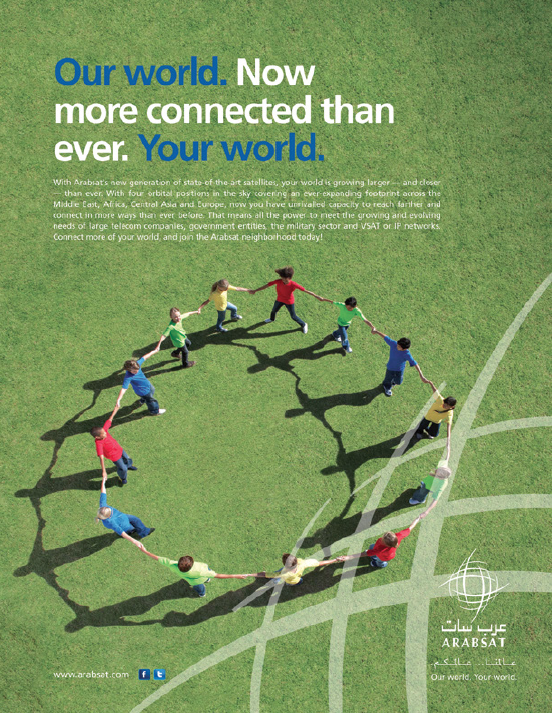 * * * * * * * * *
IRG + RFI-EUI—Joining Interference Forces
The merger sees IRG creating an umbrella over RFI-EUI, forming two advisory committees/working groups. The first will be the EUI, covering training, best practices and documentation. The second will deal with Carrier ID and will merge the two existing Carrier ID working groups of IRG and RFI-EUI.
The joined working groups will be chaired by Roger Franklin, CEO, Crystal Solutions and George Melton, Director of Engineering - Teleport, Turner Broadcasting Systems, Inc.
The newly formed EUI advisory committee will keep its remit of addressing the concerns and interests of the end user community, helping bolster their interests within IRG, as well as continuing to work closely with the Global VSAT Forum (GVF) and ITU. EUI will also bring a stronger emphasis on the end users to the newly formed Carrier ID group, especially towards the support, adoption and institution of Carrier ID activation over the next few years for all video transmissions.
Rich Wolf, Co-chair, RFI-EUI, said, "This merger will give us much needed access to IRG's resources and enable us to better represent the needs and responsibilities of the user community within the group"
"Satellite interference continues to be an issue for the entire industry," said Dick Tauber, Co-chair, RFI-EUI. "We have been working closely with other groups, such as IRG, for over a decade and this merger makes our shared co-operation official, helping us conduct a more focused, spearheaded and definitely a more coordinated approach to mitigating satellite interference."
"RFI-EUI has an extremely important role to play in mitigating satellite interference, with its unique position of representing in particular the media end users," said Martin Coleman, Executive Director, IRG, "Having worked with them for many years, making our relationship official in this way was a natural step for us, and will ensure both groups have full visibility of our joint initiatives."
For additional information, please visit: http://www.satirg.org/
* * * * * * * * *
ViewSat—A View From The Top... Broadcasting In Different Regions
Following initial success in North America after launching on the Galaxy 19 satellite in November of 2013, ViewSat shares its perspective on the broadcasting landscape within the region and its growing FTA (free to air) audience.

With approximately 86 percent of the North American population using payTV services, ViewSat offers a cost-effective alternative to the growing numbers unable to accommodate the rising subscription fees of many payTV providers.
As households are required to purchase a FTA receiver, a
one off cost to access hundreds of channels, a growing number of consumers are opting for
this solution to meet their viewing requirements.
This change has bought North America more in line with ViewSat's established regions of Sub-Saharan Africa and the MENA (Middle-East, North African) region where the payTV penetration is significantly lower. The MENA region is dominated by FTA services, while Sub-Saharan Africa audiences are concentrated around FTA, with elements of payTV, as well.
ViewSat is currently broadcasting a number of channels from Sub-Saharan Africa and the MENA region into North America via Galaxy 19.
The company has understood its client's specific requirements and has intelligently chosen to broadcast via Galaxy 19 platform, which enjoys excellent penetration to ethnic audiences across the continent.
Awaes Jaswal, CEO of ViewSat, said, "Galaxy 19 is the right premium satellite for us as it reaches the most relevant communities throughout North America and a reputation for quality broadcasting of which ViewSat is keen to enhance."
While ViewSat is primarily a FTA broadcast service provider, the company will look to supplement its existing streaming solutions with greater OTT capacity in 2014.
Awaes continued, "While FTA remains our core and a fast growing part of our business, we are also looking to develop our OTT capacity. It is clear to us the importance of audiences accessing content on the go and the importance of clients linking their online presence with programming."
ViewSat's infosite: http://www.viewsat.eu/
* * * * * * * * *
SPACEBEL + Vietnam—PROBA Project
SPACEBEL has signed the contract for the supply to Vietnam of an Earth observation system that is "Made in Belgium"—the satellite is to be named VNREDSat-1b (Vietnam Natural Resources, Environment & Disaster Monitoring satellite) and will be launched in 2017.
The contract signing event for SPACEBEL and Vietnam.
The industrial consortium under the leadership of SPACEBEL is comprised of several Belgian space companies: AMOS, QinetiQ Space, Deltatec, the Space Centre of Liege, and VITO, all gathering their skills to develop and validate the flight segment as well as the ground segment.
The project also includes a training program, in partnership with the University of Liège, which is intended for the training of a number of Vietnamese engineers who will be in charge of the satellite data reception and analysis.
Based on ESA's PROBA satellite platform, VNREDSat-1b will be placed in a Sun-synchronous orbit for a five year observation mission.
The satellite will allow Vietnam to strengthen its autonomy in the monitoring of phenomena such as deforestation, river and maritime pollution, flooding, agricultural and fishery activities, the effects of climate change, etc. With this information, the Vietnamese authorities will be able to better adapt their environmental management policy to the specific needs of the country. The contract amounts to more than 60 million euros.
SPACEBEL's infosite: http://www.spacebel.be
* * * * * * * * *
Russia—3.3 Billion Rubles Committed To A DARPA-Like Agency
Russia's rival of the US military research agency, DARPA, will receive 3.3 billion rubles ($100 million) of state funding this year, its spokesman has said.
However, this year's budget for Russia's Advanced Research Foundation was actually decreased 12.5 percent year-on-year, the spokesman said. The US Defense Advanced Research Projects Agency (DARPA), founded in 1958, has an estimated annual budget of $2.8 billion. The Russian agency needed more money in 2013 as it was only setting up its operations, the spokesman said. "The funds are quite enough," he said.
The Advanced Research Foundation, established in fall 2012, is the brainchild of Deputy Prime Minister Dmitry Rogozin. The foundation has a staff of 30 and is currently supporting 12 projects, selecting them from 1,100 proposals.