ORBIT Communication Systems
by Ofer Greenberger, Chief Executive Officer
What successes did ORBIT enjoy over the past year?
ORBIT
experienced several noteworthy business and technological accomplishments over the past year. We have expanded our sales and service operations in several regions around the world, and these efforts are bearing fruit both in terms of new orders and customers.
In the
Maritime SATCOM
space,
ORBIT
has become involved in the highly touted Ka-band services market, investing major development efforts in making its VSAT systems
Ka- ready
. Ka- services are expected to grow dramatically in the coming years in order to support the ever increasing high-speed, two-way broadband communications needs of the maritime market. In mid-2013, ORBIT plans to release versions of its SATCOM VSAT systems that operate at Ka-band .
Another major success in 2012 was the in-house development of high performance multi-band feeds to support
Earth Observation
(
EO
) and
Remote Sensing
applications, along with support of tracking antennas up to 10m in diameter. Based on these capabilities, ORBIT has substantially bolstered its presence as an EO solution provider in Eastern and Western Europe over the past year. Its customers in this segment include mainly military organizations and government agencies.
What challenges did ORBIT need to overcome this past year, and what challenges will the satellite industry—and specifically your market segment—face over the next few months?
The global economic slowdown has created major challenges in both of our main markets—commercial and defense/homeland security. Due to the economic crisis, both governments and private companies have become sensitive to cost/budget issues. Particularly with respect to government contracts, shrinking defense budgets have also had an effect on the pace of procurement.
The key business challenge in the Maritime SATCOM market remains finding the "killer" application that will drive widespread adoption of broadband communication. Such an application may turn out to be an aggregation of several applications that, together, will require broadband communication.
Today, broadband is still considered by many as
cost critical
. Particularly in today's economic climate, the challenge is to identify the data-hungry applications that both perform mission-critical functions and reduce costs. Such applications could increase operational effectiveness or enhance efficiency via intelligent analytics.
In freight shipping, for example, monitoring of refrigerated containers could be the next killer application. In cruise ships, a proven killer application is the sale of Internet connectivity to passengers. There is no doubt that many other innovative broadband applications are on the way, such as ship security/surveillance against piracy, regulations and insurance procedures, etc. All of these applications will need to be supported by robust and reliable satellite communications solutions, and we are confident that ORBIT is uniquely positioned to meet this growing need.
What upcoming projects are in the works and what may we expect to see from ORBIT over the next three to four quarters?
ORBIT offers a diverse portfolio of advanced satellite communications solutions for maritime and land-based applications. ORBIT's systems are installed on more than 3,500 marine platforms— from naval vessels to cargo ships, ocean liners and oil rigs—enabling TV reception and broadband IP connectivity for always-on applications such as Internet, video, telephony and other data-hungry applications.
The
OrSat
™
300
is the latest innovation in ORBIT's expanding line of next-generation VSAT solutions. This inherently flexible maritime stabilized VSAT system is tailored to meet the high-speed, two-way broadband communications needs of the maritime market.
Designed as "Ka- ready" and leveraging its unique stabilization control, OrSat™300 ensures smooth migration to future Ka services. The 1.15m (45-inch) system is built to support a wide range of configurations with different RF packages (Ku- or Ka- or X-) and BUC power levels, and complies with the most stringent environmental standards. The Ka- version of the OrSat™300 is planned for release in mid 2013.
In addition, we continue to develop the
OrBand
™ system which was initially released in mid 2011. OrBand™ is a compact maritime VSAT system that was built specifically to overcome the drawbacks of traditional and bulky C-band systems. In addition to the C-band configuration, ORBIT has already released a Ku-band version of the system and a Ka-band version is planned for release in mid-2013.
OrBand™ is differentiated from competing solutions by its extraordinarily small footprint, outstanding RF performance, strict regulatory and support of multiple optional RF feeds. Backed by EutelSat's standard-M characterization and
ANATEL
's homologation certificates, OrBand™ features a 2.2m/87-inch dish and a 2.7m/106-inch radome, which takes up 40 percent less deck space than industry-standard 2.4m/95-inch dish and 3.8m/150-inch radome systems. Moreover, OrBand™ is designed for quick and simple single-day installation, and is small enough to be shipped as a single, fully assembled and tested unit in a standard 20-foot container. This means that OrBand™ can be installed while ships are on routine port calls, substantially driving down operational costs and eliminating the need for vessels to await dry dock.
OrBand™ and OrSat™300 are based on a proven modular design which delivers the highest overall value to customers by using many of the same
Field Replaceable Units
, as well as sharing a common system architecture, tracking concept and software
* * * * * * * * *
Pactel International

by Andrew Taylor, Chief Executive Officer
Increased market share in the Papua New Guinea (PNG) region of the world, higher penetration into the resources and utilities sectors as well as the develop—all have have made 2012 the most successful year for the Company in terms of global expansion and revenue growth.
The highlight of the year was the development of multiple partnerships and distribution channels in the PNG region. In January 2012,
Pactel International
, in conjunction with the local service provider
Remington Communications
, successfully launched a new
Shiron
DVB-S2 ACM
system hub in
Port Moresby
. The new hub now provides domestic corporate communication services to PNG, enabling direct connectivity between Port Moresby and the remote provinces of the country. As a result, hundreds of businesses in remote PNG now how access to fast and reliable Internet connectivity and competitively priced voice calls. We are proud to have supplied infrastructure that plays such an important role in delivering reliable communications to remote locations of the country.
To support growing demands for services in the
Indian Ocean Region
, Pactel International has deployed a carrier-grade C-band HUB, which operates via the
Intelsat IS-904
and provides extended coverage into the African and Middle-Eastern regions. Using the new hub, Pactel International can offer its customers large-scale links into regions experiencing high demand for satellite communications.
Initially, Pactel will provide deployment services into the Middle East, with plans to expand into the African market. At Pactel international, it is our corporate mission to expand and evolve together with our stakeholders and by deploying the platform, we are able to further optimize bandwidth and pass the savings onto our customers, whilst still maintaining the highest quality in a market where demand for bandwidth is high.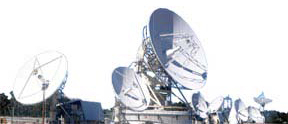 Domestically, we introduced a number of new fit-for-purpose offerings for the
Mining
,
Oil
and Gas
sector. We can now easily integrate worker entertainment into our communication network to improve the quality of life for employees in remote locations, as well as provide a one-stop corporate and welfare solution. In addition, we have introduced satellite-based cloud technology, which allows companies to duplicate and secure their corporate data into the satellite cloud, so it can be securely accessed across multiple remote locations. The unique design of our satellite cloud solution provides our customers with an end-to-end secure private network, which is cost-effective by maintaining a single server infrastructure in a centralised location.
To further enhance our offerings, Pactel International expanded its Ku-band coverage across Australia, PNG and East Timor, all via the new NSS-6 platform. Deployed at the company's Sydney facilities, the new Ku-band Hub supports voice, video and data applications, enabling usage of more portable and cost-effective equipment. Ku-Band services are readily accessible due to lower equipment prices and convenience of transportation.
The resource sector's unique requirements prompted Pactel International to design a
Remote Office Communications Kit
(
ROCK
) solution with a set of options specific to temporary network deployment at mining, exploration and construction sites. Although, the solution can be standardized, the customer has an option of choosing their desired hardware, service and the antenna type.
The equipment and antenna were designed for rapid and simple deployment with training for self-install and commissioning. The solution enables companies to save time and costs associated with logistics and equipment operation. Combined with the recently launched Ku-band platform in Australia, Pactel's ROCK is bringing an affordable rapid deployment solution to the currently underserved resources and utilities markets.
In October of this year, Pactel International was appointed by
CenpacNet Inc
to establish communications infrastructure for Australian government facilities in
Nauru
. Within a lead-time of one week, Pactel International designed and commissioned a network which now provides Internet and VoIP access to the first group of asylum seekers who arrived at the island. Access to communication facilities allowed refugees to communicate with their families and also place requests for assistance—Pactel will ensure our service satisfies these critical needs.
Moving forward, Pactel International will continue to shape the future of reliable communications through a cutting-edge innovation strategy across all business units, all the while expanding our geographical locations and market share.
And, finally, to all of our valued customers and partners...as we rapidly approach the close of 2012, we would like to take this opportunity to thank each and every one of you for your loyalty and ongoing support. Due to the opportunities presented to us, and your timely feedback, the Company has been able to grow, prosper and successfully diversify it services.
In 2013, you will continue to see Pactel evolve and innovate through technology upgrades and the expansion of the range of services being offered to ensure all of your communication needs are being met. We look forward to continue serving you in 2013.
* * * * * * * * *
SkyWave Mobile Communications

by Dan Poirier, Senior Vice President of Operations
What successes did SkyWave enjoy over the past year?
In August 2011, SkyWave and Inmarsat launched the industry's most recent satellite service designed for
machine-to-machine
(
M2M
) applications. Called
IsatData Pro
(
IDP
), it has been gaining much traction in the commercial M2M space in 2012. In fact, as proof of the service's success, in October we announced with Inmarsat that 12,000 terminals have been sold, to date. This is a significant accomplishment for our channel.
To address the needs of our customer base, 2012 was the year that we introduced our next generation dual-mode satellite/cellular product. Called the
IDP-780
, this product is designed mainly for fleet management applications and allows our customers to expand from tracking and tracing vehicles to a broader coverage of monitoring and managing fleets. It will also allow customers to support workflow automation solutions that are particularly popular in the North American market.
Beyond fleet management applications, 2012 was the year that SkyWave gained more traction in new market segments such as utilities, mining, and environmental monitoring—sectors where it was previously assumed that in areas with no cellular or radio coverage, there were no low-cost satellite options to ensure connectivity. Applications that are particularly important in these new sectors include water metering, water level and quality monitoring, and feeding data into flood prevention initiatives.
In terms of new regions, in 2012 IsatData Pro secured regulatory authorization in Russia. We expect that now we will be able to leverage some of our past successes to help Russian energy companies gain the same operational efficiencies and cost savings enjoyed by other companies that have embraced satellite-based remote monitoring. Applications for this region include pipeline and wellhead monitoring as well as fleet management.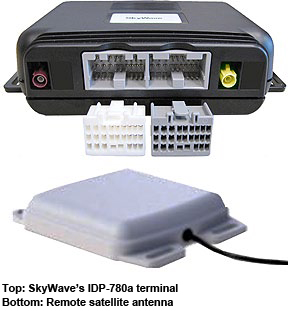 In 2012 we continued to develop our distribution channels including our partnership with
Quake Global
for heavy equipment monitoring—a very important initiative for the mining and construction industry. All this work by the SkyWave team and our channel has led to industry recognition including
2011 Satellite Spotlight of the Year, 2011 M2M Evolution Product of the Year
,
CTIA E-Tech Award
and a position on
Deloitte
's
2012 Technology Fast 500
.
What challenges did SkyWave need to overcome this past year, and what challenges will the satellite industry—and specifically your market segment—face over the next few months?
In terms of challenges, while North American companies have readily adopted L-band messaging terminals for oil and gas applications, in other parts of the world many energy companies do not even realize that there is a cost-effective alternative to Ku/C-band satellite products for remote telemetry applications. Our challenge is to bring the awareness that, for some applications, the ability to send critical operational data via short messages is all that is needed. Using the "right size terminal for the right size application" also has additional benefits like resistance to rain fade, greatly increased antenna pointing tolerance, low energy consumption, RTU-like capabilities and finally less strain on CAPEX and OPEX budgets.
At the same time, IsatData Pro continues to gain traction in the transportation sector, where we are getting more and more requests for a container/trailer tracking solution with a very slim form factor, an integrated battery and all the benefits of IsatData Pro satellite service. A product like that would have many applications in the cargo transportation market, and also satisfy a need in the maritime market, where it can be used to track fishing vessels in
vessel monitoring systems
(
VMS
), especially those with hard-to-reach or no power sources.
Finally, we will be continuing our market awareness campaigns for sectors such as water, waste water, environmental and emergency management sectors. As hurricane
Sandy
recently reminded us, terrestrial services are highly susceptible to
storms of the year
and organizations need to know that there is a low-cost satellite option to keep communication lines open and critical operations moving.
What upcoming projects are in the works and what may we expect to see from SkyWave over the next three to four quarters?
We have many upcoming projects and announcements for 2013. To address the requests from our transportation customers, we will be launching an
IDP
communication terminal that includes an integrated battery in the first half of 2013. We will be leveraging our extensive experience in designing low-power terminals to create a new model that will offer multi-year operation using off the shelf AA batteries. The terminal will have the capability to use both non-rechargeable and rechargeable batteries, with the option to use the vehicle's power to keep rechargeable batteries charged. As mentioned earlier, the terminal will target applications where power availability is a challenge, such as trailer, container, railcar and fishing vessel tracking applications.
We also have several major projects in our traditional sectors that are in the installation phase right now and we will be announcing these wins over the next year. Finally, we have many pilot projects for some new emerging sectors that we will release next year.
Overall, SkyWave is positioned to do extremely well in the rapidly growing satellite M2M space.
* * * * * * * * *
Space Systems/Loral (SS/L)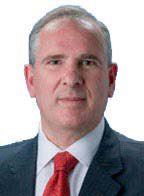 by Arnold Friedman, Senior Vice President, Marketing and Sales
What successes did SS/L enjoy over the past year?
This has been a positive year for SS/L with six satellites launched as of early November and several currently waiting for launch vehicles with launches scheduled before the end of the year. We have won contracts totaling approximately $1B, and have added two new customers: Star One and NBN Co.
We continued our well-established broadband leadership with the successful launch in July of
EchoStar XVII
, a high-throughput satellite built for
Hughes Network Systems, LLC
., that will deliver broadband satellite services to consumers, businesses, and government customers across North America. In addition, we were awarded a contract for the space segment of
Australia's National Broadband Network
, and are designing and building the two satellites,
NBN Co 1A
and
1B
. This initiative will ensure all Australians have equal access to high-speed broadband, even in the remotest sections of the country.
During 2012, we saw the U.S. Government begin to take action to leverage the value of the commercial sector and we were pleased to be awarded contracts from several different agencies. Our high-production capabilities and technical expertise will help bring affordability to U.S. Government programs.
Hosted payloads
have been an important topic of discussion during the year. In April, we were awarded a contract from
NASA Goddard Space Flight Center
to host a
Laser Communications Relay Demonstration
(
LCRD
) on a commercial satellite. SS/L was also selected by the
Defense Advanced Research Projects Agency
(
DARPA
) to develop a hosted payload concept for its Phoenix Project, which is focused on developing and demonstrating technologies to cooperatively harvest and re-use valuable components from retired, non-working satellites in GEO.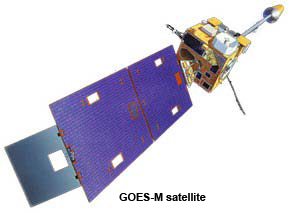 Our company's third U.S. Government contract award for the year came from the
U.S. Air Force Space and Missile Systems Center's
(
SMC
). The company was selected to develop affordable design concepts for the next generation Protected
Military Satellite Communications
(MILSATCOM).
What challenges did SS/L need to overcome over the past year?
Worldwide, evolving infrastructure means more competition in the telecommunications industry. In countries that have mature, well-established telecommunications networks, satellite growth may be limited. Therefore, the challenge for satellite manufacturers, especially those in the commercial sector, is to identify the markets with the largest growth potential.
In regions where terrestrial services don't meet the needs of the user or are not economically or logistically feasible, demand for satellite service is increasing. These geographical locations are becoming favorable markets with areas of opportunity for satellite operators. For example, parts of Latin America, such as Brazil, are showing high demand for satellite services.
However, there remain numerous applications that continue to drive market growth and the sheer amount of digital data that proliferates each year continues to expand.
What upcoming projects are in the works and what may we expect to see from SS/L over the next three to four quarters?
We have three key initiatives for the next year.
First, SS/L is focused on increasing
on-orbit capacity
, for television—especially HD and ultra HD—and for broadband. Our
SS/L 1300
satellite platform has the power to maximize the amount of HDTV channels that can be broadcast from a single satellite, and has also been shown to support the complexity of the world's highest capacity broadband satellites. Our advanced use of spot beam designs and frequency reuse is enabling unprecedented capability and we now have more commercial capacity on orbit than any other manufacturer.
Second, SS/L has continued its work with
electric propulsion
throughout 2012. We have an outstanding track record with the technology. Our electric propulsion system, which we refer to as
Stationary Plasma Thrusters
(
SPTs
), was first used on satellites launched in 2004 and 2005 and has had more than 20,000 hours of on-orbit operation without a single failure. Currently, 12 SS/L-built satellites on orbit have electric thrusters, with 10 more in backlog. We expect that number to continue to grow as demand for the technology increases.
Our next-generation electric thruster, which we have continued to develop, is based on the same design and is available for orbit raising today. Depending on the mass of the satellite, it can deliver a GEO to orbit in as little as 30 days and enables a 30 to 40 percent increase in dry mass per launch. We can also provide hybrid electric propulsion and bipropellant systems for orbit raising, which have the benefit of reducing mass but also getting to orbit faster than the all-electric solution.
Finally, we continue to leverage our experience with
hosted payloads
, to help bring disaggregation and affordability to U.S. government programs. As founding members of the
Hosted Payload Alliance
, Space Systems/Loral is working with others in the industry to expand the opportunities for government payloads on commercial satellites. Our experience with hosted payloads began more than a dozen years ago with solar x-ray imagers for NASA on the
GOES 11
and
12
spacecraft. Additional SS/L-flown hosted payloads include the
Cisco Internet Router In Space
(
IRIS
), which flew on SS/L-built
Intelsat 14
; CCD cameras on
EchoStar XI
and
DBSD
(
ICO G1
); and the
European GPS Navigation Overlay System
(
EGNOS
) on
SES-5
.
Going forward, we hope to continue to apply our experience to help government agencies identify programs that are appropriate for hosted payload missions, and to work with satellite operators to find commercial missions that are appropriate hosts. In doing this, we can help bring economic benefit to both the government and the commercial customer.