Jean-Phillipe Gillet, Intelsat's regional VP for Europe/Middle East, is sitting in a most comfortable position. It seems just about all of the satellites under his influence are mostly sold, with many of the transponders pre-sold in the shape of upcoming satellites. At the end of March (probably on March 29-30), a new satellite is scheduled to join Intelsat's portfolio in the shape of 'New Dawn', a clever addition in that the craft is owned by a consortium led by Convergence Partners and Intelsat. New Dawn will slot in at 32.8 degrees East, and slap in the middle of Intelsat's huge African coverage zone that now comprises a massive 22-satellite long-term commitment. New Dawn will supply 28 C- and 24 Ku-band transponders and will, no doubt, grow the already significant revenues earned by Intelsat out of Africa.
Indeed,
Intelsat New Dawn
is just the latest example of creative thinking by the satellite operator, although in this case, the satellite is about 90 percent funded from African sources (15 percent equity, and 85 percent debt).
Intelsat
has provided 74.9 percent of the equity funding, while
Convergence
supplied 25.1 percent. The debt funding has come from a consortium of African banks, including
Nedbank
and the
African Development Bank
.
Intelsat has other assorted business relationships active, notably with
Telenor
(at 1 degree West), Japan's
JSAT
(at 85 degrees East, 74 and 127 degrees West, at 72 degrees East) with the
Australian Defence Force
, and now
New Dawn
at 32.8 degrees East. They differ one from each other, but all demonstrate the willingness to be flexible in how it builds relationships, and its market.
Telenor Satellite Broadcasting
's links with Intelsat remain as strong as ever.
Gillet
explained, "Telenor and Intelsat share the 1 degree West orbital slot. We each have rights to certain frequencies, but it is also fair to say that we help one another a lot, leasing capacity from each other. At the moment, the position is enjoying great success supplying DTH over Europe. Telenor also has Occasional Use customers, and maritime clients including a common client for us both in the shape of Marlink Vizada."
A few weeks ago, Telenor confirmed its order for
Thor 7
, their latest beast at 1 degree West and scheduled to be on station towards the end of 2013 — as well as expanding Ku-band capacity for their existing DTH clients, this satellite will also permit Telenor to strengthen its maritime service proposition to the North Sea, Baltic Sea and the Mediterranean.
I asked
Gillet
if this plan posed a threat to Intelsat's own communication clients. "We already provide services for most of the major players in the maritime sector. From our standpoint, we are already planning on our next-generation satellite with a bunch of wide beam Ku-band frequencies that will also be focusing on the maritime market. These footprints will start being available from 2012-13 and we believe this capacity will help our customers grow their businesses and serve a growing demand. What's clear is that Inmarsat is taking another route, into Ka-band, and their service will start becoming available in 2013-14. Telenor works closely with Inmarsat, so we will have to wait and see what happens in this area as to the market's verdict. What we know is that we will be able to provide sustainable services for our customer's growth, and ahead of the Inmarsat-Telenor offering. However, the market is also big enough for multiple players, without doubt. We see no problem with Thor 7, but we also see an opportunity in Ku, and it is in Ku that we see the demand today, especially with legacy equipment so widely deployed."
Gillet
accepted that the future maritime market would "most likely" split between Ka-and Ku-band.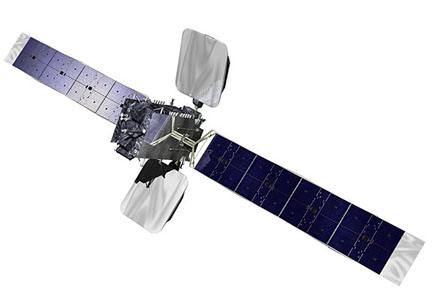 Gillet
's view of the Middle East concerns the potential growth, not only out of the region, but for clients in Europe and the Americas, which are themselves looking to access the Middle East (and North Africa). Discussing
Yahsat
, Gillet said, "We have added a great deal of new capacity to the Middle East, mostly by relocating existing assets to the region. In the last year or two, we moved two satellites, and both these are full as far as the Middle East is concerned. This is our current policy, and we are not announcing brand new satellites. But this doesn't mean we have no plans. We have launched
IS-15
(to 85 degrees East) which is full. Same with
IS-17
(at 66 degrees East, launched on Nov 26 2010), which is also full in regard to its Mid-East capacity. Might we have missed an opportunity? Perhaps. But we try to be resilient by not dedicating too much capacity into a region, instead staying flexible enough to move fleet capacity around as demand emerges."
Gillet says much of the demand today is to serve governmental clients. He argues that Intelsat is being prudent in not over-supplying the region with capacity, which might be wholly needed today, but might not be needed in the same volume a year or two from now. "We are always flexible," he states. "Yahsat is a beautiful satellite, and helped by the backing of the Abu Dhabi government, it should do well."
As far as
New Dawn
was concerned, Gillet said this provided a new route for its African customers and was good for Intelsat to be seen partnering with a local African company. "We like to have as many transponders pre-sold on any new satellite, and New Dawn is mostly pre-sold, thanks to the role already played by
G-11
(on station at 33 degrees East for more than two years)."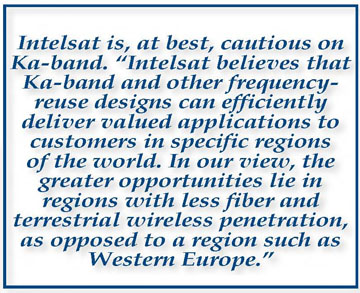 As to these new 'hot spots,'
Gillet
has just visited Russia and CabSat at Dubai and said, in his view, the number of new transponders coming into the two regions were high. Nevertheless, customers seemed extremely optimistic as to future market prospects. "A year ago, they were very much more cautious, but are much more bullish today."
He admitted that, by and large, Intelsat was not in the forefront of DTH delivery in the Middle East, so was not entirely reaping the benefits of the shift to HDTV. "We are busy distributing programming out from the region to the rest of the world. Yahsat is going to also enter this market, already dominated by Nilesat and Arabsat, and with Eutelsat and Noorsat also active, and Yahsat will add to the overall complexity within the market."
However, Intelsat does have solid DTH contracts over Europe, especially Eastern Europe and Russia. "We are busy and growing from 1 degree West, and we are highly opportunistic in some video markets.
For example, with Vivacom over Bulgaria and using IS-12 at 45 degrees East, we have a very nice customer who is building a strong video neighborhood. It is the same at 1 degree West, again with another extremely strong video neighbourhood, thanks to clients such as UPC and various U.S. broadcasters."
Gillet
admits that Central and Eastern Europe has grown to become highly competitive DTH regions, where just about every satellite operator is pitching its best prices and service to match. He says two elements influence transponder rental prices — the competition aspect as well as the business model of the potential client.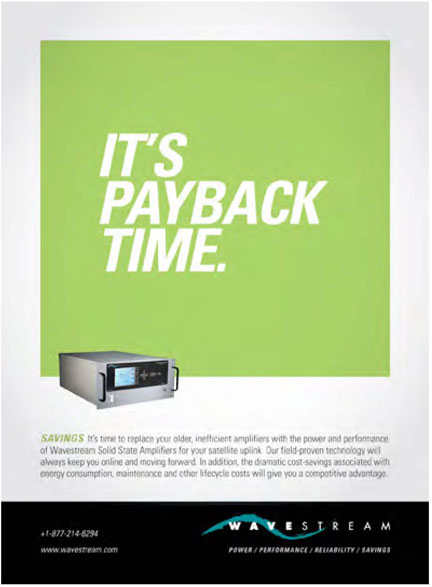 "While the telcos are increasingly looking to launch DTH services, the prospect of a 'western' ARPU level of $60 or so is not realistic. They are looking for a more sensible single digit monthly revenue. Vivacom's basic bundle, for example is just 5 euros. It is much the same in Romania, where a highly competitive environment means revenues are also around that 5 euros mark. We cannot expect clients to pay us millions a year per transponder. When they start increasing their ARPU, and when consolidation takes place, then our customers will be in a better position to make meaningful revenues. We have to be patient. We have to take the long-term view. Our approach is different from our competitors.
"For example, our 1 degree West slot is a key neighborhood position for Eastern Europe. But if you are one of our competitors wanting to get into this market, then you might well have to negotiate a deal which is [perhaps expensive] to gain access to that market. We don't need to do that. We always look at the realities in the market and price accordingly, taking account of the competitive position."
Of course, Intelsat is far more than a point-to-point (or even multipoint) operator. It has a sophisticated global fibre network that increasingly drills down closer and closer to a market's users.
Gillet
explained that almost every market has gone through much the same development cycle.
"Look at the Latin American market of a few years ago, where, initially, fibre was expensive then becomes cheaper and becomes more attractive for users. This second phase, (that is the demand for local communications) increases. Different types of clients, with different applications, and a growing demand for satellite — and fibre. Today the demand in some Latino countries for communications services is huge. What we see in those countries where fibre has just landed is that IP trunking between Europe and Africa is actually decreasing, while VSAT demand is not decreasing at all. We see many of our customers installing hubs in Africa, and this is new, and expensive. What we know for sure is that demand for connectivity with a region is increasing, and will be the driver for us to add new satellites for our customers."

Intelsat's continuous process is — like any major operator — to look at opportunities, at current demand, and at growth rates, and, subject to the usual fiscal rules, order up a new satellite. As
Gillet
admits, "sometimes it is hard to keep track and remember quite how many satellites we have under procurement at any one time. I think today's count is eight or nine! We are very opportunistic, even buying satellites [like
ProtoStar 1
, in January 2010]. We are certainly not ignoring new opportunities. The challenge for us is to quickly adjust to respond to the market. The market is growing. We have just launched [Nov 26, 2010, to 66 degrees East] IS-17 serving Russia. Today, it is full, and we'd love to find extra capacity for that position."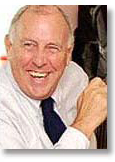 About the author
Chris Forrester is a well-known broadcasting journalist and industry consultant. He reports on all aspects of broadcasting with special emphasis on content, the business of television and emerging applications. This includes interactive multi-media and the growing importance of web-streamed and digitised content over all delivery platforms including cable, satellite and digital terrestrial TV as well as cellular and 3G mobile. Indeed, he has been investigating, researching and reporting on the so-called 'broadband explosion' for more than 25 years. He has been a freelance journalist since 1988.