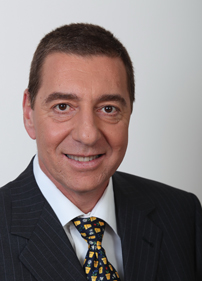 Jacob Keret brings to his position more than 20 years of global business and management experience in the aerospace and telecommunications arena. Jacob served for six years as vice president of marketing and sales at Starling Advanced Communications, an innovator in satellite communication systems. Prior to that, Jacob co-founded Spacecom Satellite Communication Services, a service provider for AMOS satellites.
SatMagazine (SM)
Good day, Mr. Keret. Would you inform our readers of your background?
Jacob Keret
I am the Senior Vice President for Sales in Europe and North America for Spacecom, the operator of the AMOS satellite fleet. My career in the satellite and aerospace business spans just over 20 years.
I began my career with Israel Aerospace Industries and in 1996 moved to Spacecom, where I was responsible for marketing and sales in the Central and Eastern Europe (CEE) region. I was with the company for about a decade before I moved to another satellite venture. I rejoined Spacecom in 2011 and am very excited by the company's forward-thinking progress.
As a multi-regional satellite operator, we are in an excellent position to grow and serve our clients with highly reliable, excellent quality services.
SM
As a co-founder of Spacecom Satellite Communication Services, how did you manage to build your Israeli firm when competing against both U.S. and European industry heavyweights?
Jacob Keret
Spacecom's guiding philosophy is to do all that it takes to address our customers' needs. We are committed to being full partners with our clients. As a newcomer to Europe in the early 1990s, our team developed an innovative business operation ethic that allowed us to be very flexible yet professional in our service offerings. We're able to move quickly and act smartly. Our engineers, technicians, sales people and problem solvers know what to do and work quickly to answer our clients' needs. Many customers have renewed their business commitments with us, signifying this model's success. We do not compete with our customers, nor do we operate our own teleports. Rather, we focus on our core competencies and enable our partners to provide full solutions, including both satellite and ground services.
SM
What do you see in the future for Israeli satellite and space endeavors? What are your hopes and plans for the next year or so?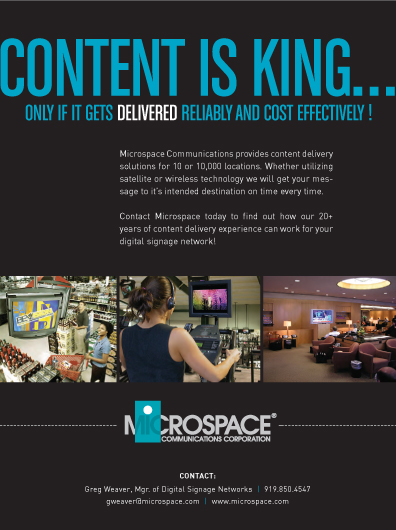 Jacob Keret
The future looks bright for our local industry, as well as for Spacecom. Israel's satellite industry has years of successful research, development and implementation. Besides hosting a full cadre of scientists and technicians, and an impressive array of ground stations, the country has a burgeoning satellite services industry. In the coming years, I expect to see the industry continue to grow and maintain its international stature. Remember, not many countries can claim "space expertise." Israel is one of a handful of countries that builds and launches vehicles into space.
SM
What does the future satellite launch schedule look like for AMOS by Spacecom?
Jacob Keret
The AMOS constellation currently consists of the AMOS-2 and AMOS-3, which serve Europe, the Middle East and the U.S. East Coast from the 4 degreees West orbital position, as well as the AMOS-5 at 17 degrees East, which serves Africa with connections to Europe and the Middle East.
We are moving forward in expanding our AMOS brand with new satellites that will offer fresh services. We are currently planning to launch AMOS-4 in 2013 to the 65 degrees West prime orbital position. AMOS-4 will service more than 80 percent of Russia's population and the entire Indian Subcontinent in Asia.
We are scheduling the launch of AMOS-6 in 2015 to the 4 derees Westorbital position. AMOS-6 will provide more services to Europe and the Middle East, and expand our services to Africa. This satellite will be substantially larger than AMOS-2 and AMOS-3 combined, and will include an expanded footprint over Western Europe and new Ka-spot beam technology for broadband services in Africa and the CEE region.
In addition to building new satellites, our strategy includes looking at other opportunities for cooperation in new and existing markets. We are always excited by the future and our development. This includes seeking and securing new orbital locations that fit with our business strategy as a multi-regional satellite operator providing high quality, reliable satellite services to growing markets.
SM
Spacecom recently entered the African market with their AMOS-5 satellite. How is the market performing for AMOS-5 and which services offered by your Company are experiencing the most demand? Why do you believe this is occurring?
Jacob Keret
AMOS-5 began commercial operations on January 25, 2012. At launch, we had pre-sold more than 50 percent of the satellite's capacity to a variety of telecom providers, government agencies, broadcasters, teleport service providers and other communications entities. Since then, we have experienced further growth and are continuing to close more deals. This will continue into the future AMOS-5's pan-African C-band beam and three Ku-bands cover the continent and provide connectivity to Europe and the Middle East. The satellite reaches all regions in Sub-Saharan Africa from East to West and North to South. The C-band completely blankets all of Africa with its powerful transponders, enabling connectivity to Europe and the Middle East, while our Ku-bands target the various regions of French-speaking Africa, Southern Africa and Central Africa.
AMOS-5 is one of the first satellites designed specifically to serve Africa. Its high elevation angle offers an excellent reception for satellite dishes, which is especially relevant in urban areas where structures can cause interference with satellite signals. It's hotspots are strategically placed to ensure the widest coverage and allow one hop from one place to another in Africa, parts of Europe and the Middle East. Thus, our appeal to communications providers is excellent because we provide three major benefits: a high-power satellite with wide coverage designed specifically for Africa.
We are currently pursuing deals not only for broadband needs but also for broadcast, data and other applications. Our client base is diverse, including both international and local African telecom providers, government agencies, broadcasters, non-governmental organizations (NGOs), teleport service providers, cellular operators and other communications entities. AMOS-5 enables them to offer a wide range of satellite services, including direct-to-home (DTH) broadcasting; very small aperture terminal (VSAT) communications; broadband Internet; telephony services; data trunking; cellular backhaul; and video distribution.
SM
Spacecom remains quite strong within its "traditional" markets—what new markets are you hoping to enter over the coming years?
Jacob Keret
AMOS has traditionally focused on emerging markets. We like emerging markets. This has become our expertise. As we look around the globe, we view many of these markets as worthy of our efforts including Africa, the Commonwealth of Independent States (CIS), Eastern Europe and Central and South Asia. We will continue pursuing them. Our strategy targeting these growth areas continues to pay dividends. Our teams create a business model based on bringing added value and top of the line practices into these emerging markets. Based on our teams' experience, we are optimistic that Spacecom will be able to execute our plans in being a multi-regional satellite service provider.
As mentioned earlier, next year we plan on launching AMOS-4 to the 65 degrees West prime orbital position. This position over Asia will enable us to serve over 80 percent of Russia's population and the Indian Subcontinent with Ku-band and Ka-band frequency capabilities. We are excited about the possibilities this opens for us in these regions. Our research posits that there is a growing need for capacity there, particularly for broadband Internet and traditional broadcast and data services.
SM
How has Spacecom dealt with the impacts of the international financial crisis, and how has such impacted satellite services? How is your firm managing the global monetary turmoil? Can you share with us your firm's recent financials?
Jacob Keret
As we all can see, there is no escaping the fallout from the ongoing international financial turmoil. As a business, we do not operate in a vacuum. We are facing the same myriad challenges as everyone in the business. We are fortunate that our management, with vast experience in the satellite industry, has made and implemented a variety of plans and programs to deal with issues resulting from economic unrest.
Despite global financial uncertainty, I would say that Spacecom has done well. We are careful with our resources, including finances, materials, contracts and relationships, and are proud that our most important resource – our employees are ready for every contingency. Obviously, the markets in which we operate are not immune to fluctuations, but we are happy with our positions. In 2011, we added an additional DTH platform to the three existing ones anchored at our 4 degrees West orbital position. We look forward to a long future with them. We are also happy with our business program in Africa and the fact that we are able to sell more and more capacity on AMOS-5.
In 2011, we reached $83 million in revenues, compared with $77 million in 2010. With the launch of AMOS-5 in December 2011 and the start of its commercial operations in late January of 2012, we are looking forward to further growth this year.
SM
How is Spacecom finding and locating suitably trained professionals to fill your crucial engineering and technical positions? Is your Company facing a similar dilemma to U.S. firms in that candidates for hire simply don't have the math and science training necessary to "do the job"?

Jacob Keret
Over the past few years, Spacecom has entered a new period of growth. We are not only selling services but also dealing with the development and construction of more than one satellite concurrently. This means that we've needed to develop new, rapidly expandable engineering and technical capabilities. Within a short period we found, trained and put to work an entire new engineering unit. The company almost doubled in size with this and new technical units. In addition, we relocated some of our staff to be "on-site" for the construction of AMOS-5.
I am happy to say that we did this efficiently and with fewer issues than those you mentioned. Israel has a highly trained group of university graduates from top technical schools and a good number of immigrant scientists and technicians who understand rocket science. We also are able to find recent graduates of Israel Defense Force (IDF) units who join our technology group. In short, our ability to recruit and maintain an effective technology and engineering group has not been a challenge.
SM
How can our industry and how does Spacecom, both support STEM training for students and entice new professionals into the various fields of endeavor?
Jacob Keret
I agree that one of the most important parts of our industry is its capability to entice savvy, technologically oriented young women and men. In Israel, we have programs for bright high school graduates to learn new technologies and put these talents to use in various branches of the IDF. Following their service, these young people often join the technology sector. They are the brains of our future. Starting programs like this in other countries would be a blessing for the industry. If the military takes part in the program to help with funding and placement, this can also be an excellent partnership for the private sector.
SM
What are your thoughts about hosted payloads? Has Spacecom entered into any discussions for such?

Jacob Keret
In recent years, governments and satellite operators have entered into detailed discussions regarding hosted payloads. In some cases, there have been implementations. The economic advantages of such endeavors have to be valid for both parties involved, and the technological and engineering challenges need to be met satisfactorily by both sides. We've had some discussions in that respect, and we are always on the lookout for new opportunities that will enable us to grow our business. However, it is still premature to elaborate further.
SM
Lastly, given your 20+ years of professional work within our industry, when you look back upon your career, what projects bring you the most satisfaction for a job well done?
Jacob Keret
The real success and satisfaction in this job is when I see that a satellite is up in orbit and working. It makes me feel good when I see that everything is working properly and that the services we've promised are coming into fruition. After 20 years in the industry, I have seen much. I expect that 20 years in the future, I will see more.
Spacecom is now a multi-regional satellite operator, and this is a tremendous testament to our efforts. I am proud to be a founding member of the group that brought the company to its current position.