Consumers have, for many years, regarded mobile satellite services (MSS) as a niche and often expensive solution that haven't always appealed to mainstream markets. This perception isn't helped by the fact that satellite devices have missed the mark in terms of how most consumers expect to interact with the technology and apps.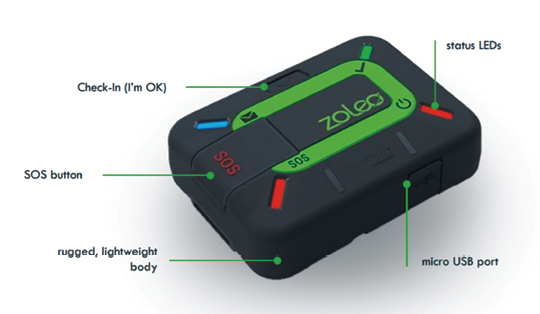 However, the digital age has changed what people regard as a basic human need and staying connected is now a necessity, no matter where you are located on the planet. This is why the market is ready for a new and innovative product that makes it easy and seamless to send messages from anywhere on Earth, and in a way that wasn't previously possible.
Australian satellite device developer Beam Communications Holdings Limited (ASX: BCC) has teamed with established North American satellite solutions provider Roadpost Inc. to launch ZOLEO, the first ubiquitous messaging device of its kind in the world.
ZOLEO is a wearable device, easily clipped onto a belt or backpack, and delivers satellite messaging capabilities to any Android or Apple smartphone. Users can seamlessly send messages from their phone, or, at the push of a button, generate an SOS or check-in to tell someone they're OK as they move in and out of mobile or Wi-Fi coverage.
The MSS market is a relatively elastic market. If prices fall, there will be an exponential increase in demand for the service. This is why improving affordability is such a big driver for the mass adoption of such solutions.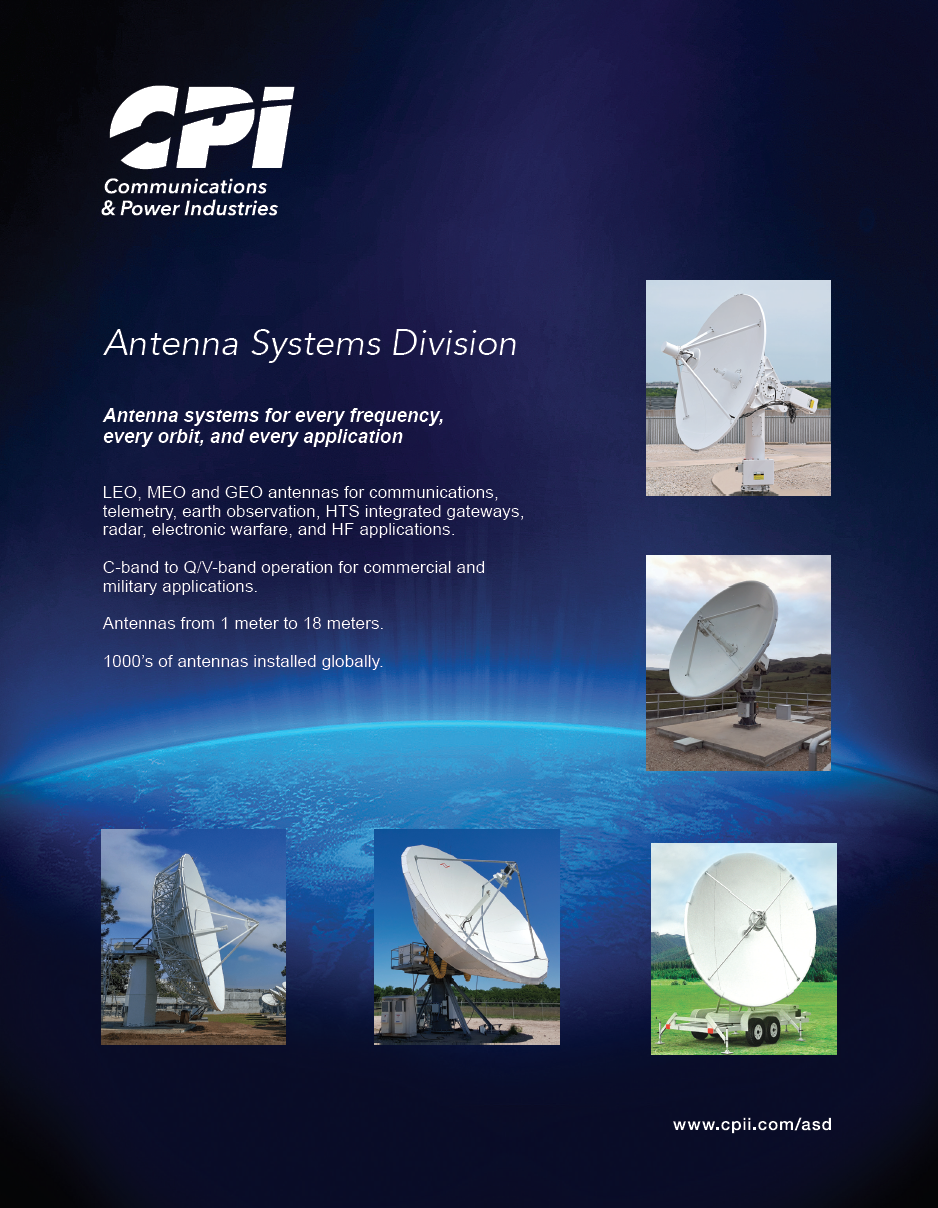 Think about services that are taken for granted today but ones that used to be only accessible by the few, such as air travel and cellular service. The tipping point was falling prices and the MSS market is reaching a similar inflection point.
What Consumers Want
ZOLEO is the result of a global collaboration between Beam Communications and Roadpost Inc.
Beam has a 20 year track record in developing portable satellite equipment and is the OEM partner behind the successful Iridium GO! hotspot device and the Thuraya WE dual mode (satellite and 4G) hotspot unit.
Beam has received orders from Iridium for 45,000 Iridium GO! ® units and will be among the first companies in the world to develop products using the upgraded Iridium Certus® 9770 transceiver after the firm was selected by Iridium to become a beta partner.
Roadpost, which is headquartered in Toronto, Canada, with an office in Seattle, Washington, is the lone worker safety and mobile satellite solutions provider of choice for more than 45,000 individuals, businesses and government organizations. The company has been in operation for nearly three decades.
The development of the new solution was based on in-depth market research of target users with 96 percent of surveyed respondents rating communications and SOS alert features as the biggest reason to purchase an MSS device.
Increase in Globetrotting Adventurers
It's easy to see why there is pent up demand for a cost-effective global messaging solution. As air and land travel have become more affordable, an increase in people traveling and crisscrossing the globe in search of their next adventure is on the increase.
In fact, the global Adventure Tourism market is forecast to grow at 17.4 percent per year from 2017 to 2023, to reach US$1.3 trillion annually, according to a 2018 report by Allied Market Research — Asia Pacific is the fastest growing region due to the wide variety of destinations on offer — most of which is outside cellular coverage.
Adventure tourism typically takes travelers off-the-grid and includes activities such as caving, climbing, cycling, hiking and rafting. However, it isn't only adventurous tourists that are on the rise — there is a growing domestic traveler market, including the caravaner and cruise markets.
Cruise goers are always keen to remain in constant contact with friends and family without having to pay for expensive internet time.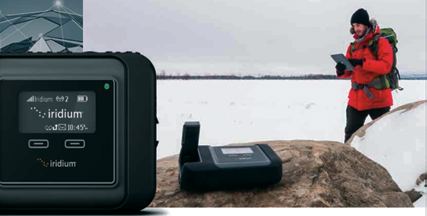 Iridium GO!
Don't forget anxious parents whose teenagers might be embarking on a backpacking adventure on another continent.
A low-cost MSS solution can be the key to keeping travelers and their loved ones connected, even at the most remote ends of the planet.
Making Communication Available for Rural Residents
Those living in rural communities often bemoan the lack of reliable coverage as they often have to travel in and out of mobile coverage.
Despite the trend toward urbanization, World Bank data shows rural populations are growing with 3.4 billion people living in such communities in 2018 compared with 3.2 billion a decade ago — and the numbers continue to grow. This is a significant market, as close to half of the world's population live outside metropolitan cities.
Communication in rural communities is especially crucial when emergencies and natural disasters, such as bush fires, earthquakes and hurricanes strike. A lack of communication can result in a life or death situation.
Supporting Lone Workers
Then there is the lone and remote worker sector. These include single-person or small crews from the oil and gas, mining, healthcare and utilities industry.
These workers often have to work extended periods in the field and organizations are increasingly turning to global communications solutions to improve safety, increase productivity and control rising employee insurance costs.
The Lone Worker Safety market in Europe and North America is forecast to double in size to €260 million in 2022, according to analyst firm Berg Insight.
While no data is available for Asia Pacific, it is likely that the region would experience stronger growth.
Unique Seamless Messaging Solution
What makes ZOLEO unique from other portable MSS devices is that it is specifically built for pole-to-pole global messaging.
The clip-on device automatically switches between Wi-Fi, cellular and the Iridium NEXT satellite network to provide uninterrupted and seamless access to messages and email through the free ZOLEO app.
The service also includes a local mobile number so that users can send and receive SMS messages as well.
ZOLEO provides a familiar smartphone messaging experience with emoticons and access to the phone's contacts.
The ruggedized device is IP68 rated, which makes it suitable for maritime use, has a built-in GPS for location sharing, DarkSky™ weather forecasts, separate SOS and "I am OK" buttons and as much as 200 hours of battery life.
Conclusion
There is currently an unmet demand for an easy to use, affordable and portable pole-to-pole communications device; however, this will change in 2020.
Consumers will increasingly be drawn to satellite solutions, particularly those that offer dual- and multi-mode capabilities.
While ZOLEO is designed as a personal communication tool, the concept can be adapted to enterprise and government applications
as well. After all, more than 70 percent of the planet's surface does not receive a mobile or Wi-Fi signal.
Cost and simplicity of use has been a key factor in preventing the mainstream adoption of satellite services, but that's about to change. ZOLEO will be launched before the end of December 2019.

For more information, please visit www.zoleo.com.
You can find out more about Beam Communications Holdings Limited at www.beamcommunications.com
and Roadpost Inc. at www.roadpost.com.
Michael Capocchi is the CEO of Beam Communications Limited.
---