Major European XpressLink + Global Xpress Maritime Activation
Network Innovations and Intellian have announced the first major European Government XpressLink conversion and Global Xpress (GX) Maritime service activation.
Network Innovations is a leading Inmarsat VAR with extensive experience in field testing and transmitting on the GX network, and has spent months gaining insight into the organization's communication requirements, where speed of service combined with global coverage presented a unique challenge existing satellite services could not fulfill. Its earlier leadership conducting successful in-field testing of the GX service on land and at sea for Government, Maritime and Enterprise clients proved to be pivotal as the teams created a customized solution.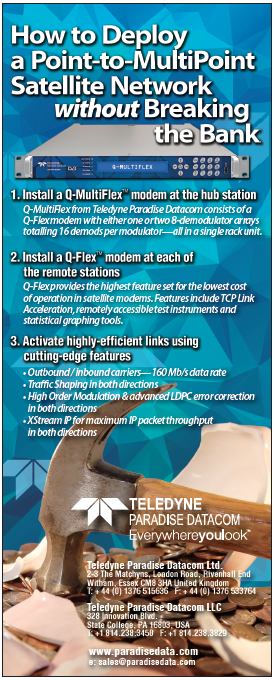 Using an existing Intellian GX100 1m Ku-band and converting it to a GX terminal by using the Intellian upgrade kit, Network Innovations and Inmarsat were able to provide the organization with transmission speeds that far exceeded what was achieved on the previous service.
Roy Sielaff, Director, European Government Sales, Inmarsat, said, "This first GX conversion and activation for a major European customer marks another milestone for Network Innovations and Inmarsat as part of the Inmarsat Global Xpress launch."
networkinv.com/
inmarsat.com/service/global-xpress/
---
Satellite Operator Benchmarks 2016 Report Released By World Teleport Association
The World Teleport Association (WTA) has released their Satellite Operator Benchmarks 2016, a new research report.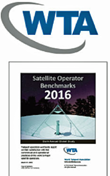 This is the sixth report in WTA's annual Satellite Operator Benchmarks series.
WTA conducted the report with Futuresource. Key findings from the report include:
• Teleport operators perceive the commercial performance of satellite operators improving
• The operational performance of satellite operators continues to strengthen, according to teleport operators
• Commercial flexibility and portability are improving
• Direct competition between teleport and satellite operators is declining and becoming somewhat more fair, as perceived by teleport executives
With the Satellite Operator Benchmarks series, WTA examines the crucial relationship between teleport operators and satellite operators.
WTA seeks to keep that relationship healthy and strong by informing teleport operators about how their peers view the principal satellite operators while at the same time providing objective feedback to those operators from an important customer group.
By objectively tracking, rating and comparing the operational and commercial performance of satellite operators, as experienced by teleport operators, WTA seeks to strengthen the industry by driving self-improvement across all companies.
"When we began the Benchmarks reports six years ago," said WTA executive director Robert Bell, "we wanted to influence how satellite operators sell, service and partner with their teleport customers for the better. The latest results suggest that the unified voice of the teleport sector has been clearly heard."
The full report is available at:
worldteleport.us1.list-manage1.com/track/lick?u=8041ef61c508dee9ec23494f8&id=f2a0705416&e=e93572bc46
---
Flat Panel Antenna For Maritime Market Debuts From Harris CapRock + Phasor
Phasor, Inc. has partnered with satellite and remote communications services provider Harris CapRock Communications to develop an electronically-steerable antenna (ESA) terminal.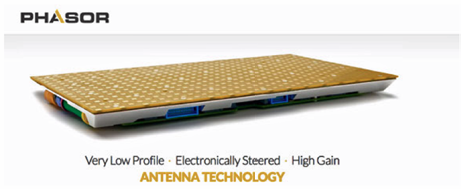 Phasor's ESAs are based on patented innovations in dynamic beam-forming technologies and system architecture.
The companies will co-develop a maritime terminal based on Phasor's ESA technology that will support high throughput (HTS) Ku-band satellite communications to be included as part of Harris CapRock's managed services offering.
This terminal will be ideal for high mobility and higher bandwidth applications, such as those found in the cruise market. Harris CapRock holds special distribution rights for the terminal in the cruise market.
The cruise-sector communications market is experiencing rapid growth and the ships of today have very unique connectivity requirements.
They combine multiple services such as passenger broadband-access, retail, banking and hospitality and this places big demands on their communications infrastructure.
The ability to offer a very high standard of connectivity to passengers on board is differentiating factor. Therefore, reliable and expandable broadband connectivity on board a vessel is imperative.
Phasor's very low profile antenna provides high-bandwidth service in a more reliable, robust and failure-tolerant way.
The antenna is solid-state, with no moving parts, so satellite signals are tracked electronically. Its sleek look is ideal for cruise lines, eliminating the need for visually unappealing radomes spread around the vessel.
The terminal can match the performance of a 2.4m antenna dish, making it the ideal solution to meet the demanding communications requirements of cruise lines, while the antenna's modular architecture allows the system to be scaled to any environment.
Tracey Haslam, President, Harris CapRock, said, "Phasor makes a smart partner for driving our momentum forward by developing and bringing the world's first flat panel, phased array antenna communications solution for the cruise market."
David Helfgott, CEO of Phasor, said, "Phasor's game-changing, electronically steerable antenna (ESA) technology provides greater capability, flexibility and performance than existing systems today. Together we will leverage our strengths to provide a maritime terminal to ensure the delivery of reliable broadband communications to the cruise market."
phasorsolutions.com/
harriscaprock.com/
---
First Launch Scheduled For Russia's Vostochny Spaceport
Builders have started the final stage of work at the Vostochny spaceport in Russia's Far Eastern Amur region—the site improvement, the press service of Dalspetsstroy (a branch of the Russian Federal Agency for Special Construction) reported in a news story published by the Russian news agency, TASS.
The construction of the Vostochny space launch center in the Amur region began in 2012. The total area of the cosmodrome is 700 square km. It is destined to become the first national facility for civilian space launches, ensuring Russia's full-scale access to space and reducing the dependence of the Russian space industry on the Baikonur space center in Kazakhstan.
The first liftoff from Vostochny was initially scheduled for late December last year, but was rescheduled for 2016. Now it is tentatively planned for late April. The Mikhailo Lomonosov and Aist-2D satellites, as well as the nanosatellite SamSat-218, will be the first to be launched from the Vostochny cosmodrome with the help of Soyuz-2.1a carrier rocket to transmit scientific experimental data to the Earth.
Plans are afoot to create a heavy-class space and rocket center for the launches of unmanned space vehicles and as part of a manned flight program. The cosmodrome is expected to be fully commissioned in 2020.
According to previous reports, the first launch from the Vostochny spaceport may occur on April 28-29, but the final date will be determined at a meeting of the state commission on April 4. The new cosmodrome's launch facility successfully passed comprehensive tests on March 21-25.
---
SES Deploys Maritime VSATs On Friendship Floating Hospitals
SES S.A. and FRIENDSHIP, a non-governmental organization, along with the technical assistance of Square Informatix (Bangladesh) Ltd., have launched the first state-of-the-art Maritime VSATs on three of the FRIENDSHIP floating hospital ships—Lifebuoy Friendship Hospital, Emirates Friendship Hospital and Rongdhonu Friendship (formerly the Rainbow Warrior II) Hospital.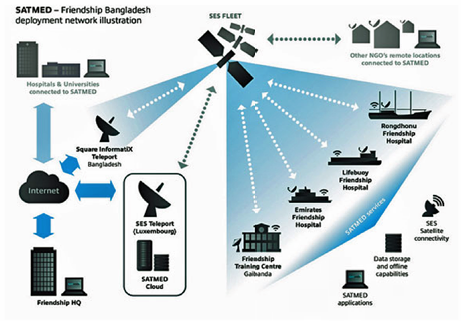 SATMED, the newly deployed satellite-based e-health platform, will enable FRIENDSHIP to establish communications with national and international doctors from remote areas, to provide medical counseling to marginalized communities through telemedicine and to exchange medical knowledge with local doctors.
SATMED is an IT enabled cloud infrastructure accessible around the globe that facilitates data exchanges between professionals and medical frameworks such as electronic medical records and teleradiology systems.
The platform is an open, flexible and affordable solution that perfectly fits SES's range of satellite based e-activities. The project is funded by the Luxembourg Government and implemented in cooperation with SES Techcom Services and e-Medical Communication (eMC).
"The SATMED project is a great illustration of a true partnership between governments, the private sector and NGOs. Mutual trust and collaboration can enable innovative steps forward, and lead to deep benefits that impact directly on the beneficiaries," said Runa Khan, Founder and Executive Director of FRIENDSHIP in Bangladesh. "SATMED gives us a tool by which we are able to bring in specialized services of e-learning, special doctors, specialized back office resources, decisions of problems and ethical decisions, all this can be centralized and the same message can be given organisation wide."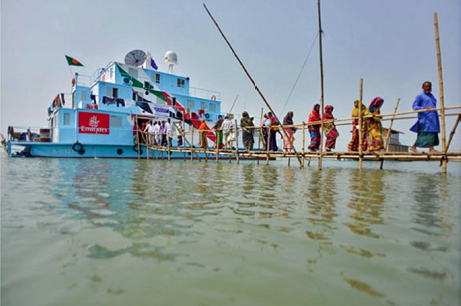 "After implementing SATMED platform tools and services, the ship hospitals—via satellite connectivity—will be able to support and facilitate work in the areas of e-care, e-learning, esurveillance, e-health management, and digital imaging," said Gerhard Bethscheider, Managing Director of SES Techcom Services.
"At the end of the inauguration ceremony, two European doctors consulted with patients from the remote island known as chars through teleconferencing directly from Europe," said Marc Elvinger, Chairman, FRIENDSHIP Luxembourg. "Without FRIENDSHIP's innovative healthcare model and the SATMED connectivity, such a facility would have been simply inconceivable to the poor marginalized people of this country."
ses.com/satmed-friendship-bangladesh
ses.com/techcom
---