---
Northrop Grumman Sends Israeli Chickpeas To The ISS Aboard Cygnus
Israeli chickpea seeds were among the supplies and equipment sent to the International Space Station (ISS) on February 19, 2022, for a series of experiments aimed at controlling growth of crops via technology.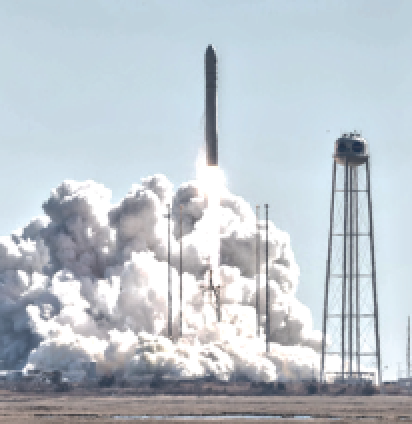 Northrop Grumman's Antares rocket liftoff from
pad 0A at 12:40 p.m. EST from NASA's Wallops
Flight Facility in Virginia. The Cygnus spacecraft,
carrying 8,300 pounds of science investigations
and cargo. Photo is courtesy of NASA Wallops/
Allison Stancil
Contained for optimal growth in a small device called a "miniature greenhouse," they will be delivered as part of Northrop Grumman's 17th commercial resupply services mission to the ISS, aboard its Cygnus spacecraft. These special greenhouses are also well-suited for travel to the moon, which will be the next step of the mission.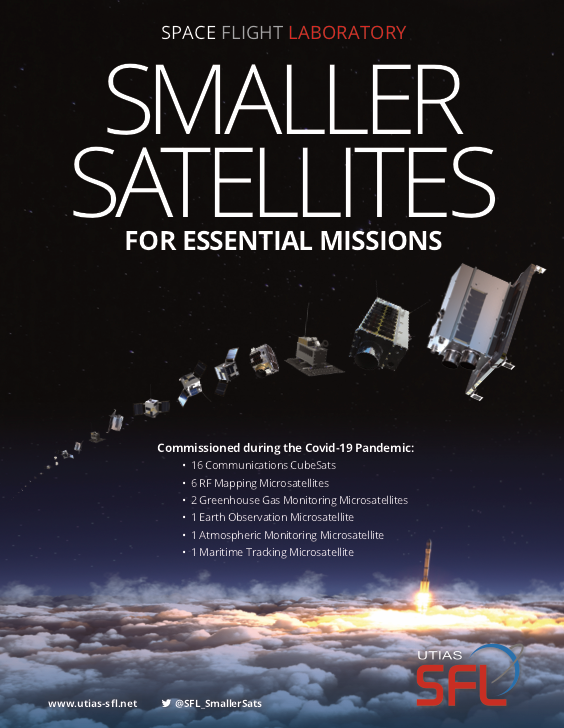 The chickpeas are part of a project called "Space Hummus," which will test hydroponic techniques for plant growth in zero gravity. A superfood with high nutritional value, chickpeas grow quickly and easily, making them ideal for space cultivation. Scientists will conduct experiments on the ISS using special LEDs to see how well plant growth can be controlled, remotely observing and controlling root growth through video and still images.
The goal is to maximize productivity and allow efficient management of resources on future space colonies on the moon and Mars. The team believes that perfecting techniques for control, part of a field called synthetic biology, could be essential to growing crops in a space station or on the moon and other planets.

From L to R: Yonatan Winetraub and Elad Sagi,
Experiment System Engineer, showing the
miniaturized green house containing the chickpeas
to NASA and the protective suitcase aimed to
reduce vibrations and temperature fluctuations
prior to launch. Photo Credit: Getty Images
"We can't let the plans 'grow wild' in future colonies because they will quickly run out of resources," said Co-Founder of SpaceIL, Yonatan Winetraub (PhD, biophysics at Stanford University), the visionary behind the experiment. "Our hope is to use our technology to control the rate of chickpea growth in space with zero gravity and limited resources."
Led by Winetraub, scientists and engineers from Israel and Stanford University, VC fund Moon2Mars Ventures and the Desert Mars Analog Ramon Station (D-Mars), the experiments will receive additional assistance from Yeruham Science Center high-school students and be performed, in part, by Israeli astronaut Eytan Stibbe (RAKIA mission, 2022).
The "Space Hummus" experiment would not have been possible without the support of Strauss Group Ltd., an Israeli F&B company; and Haifa Group, which specializes in advanced technological solutions for precision agriculture and has developed a unique nutrient formula for growing chickpeas in space to ensure high-quality crops per unit area.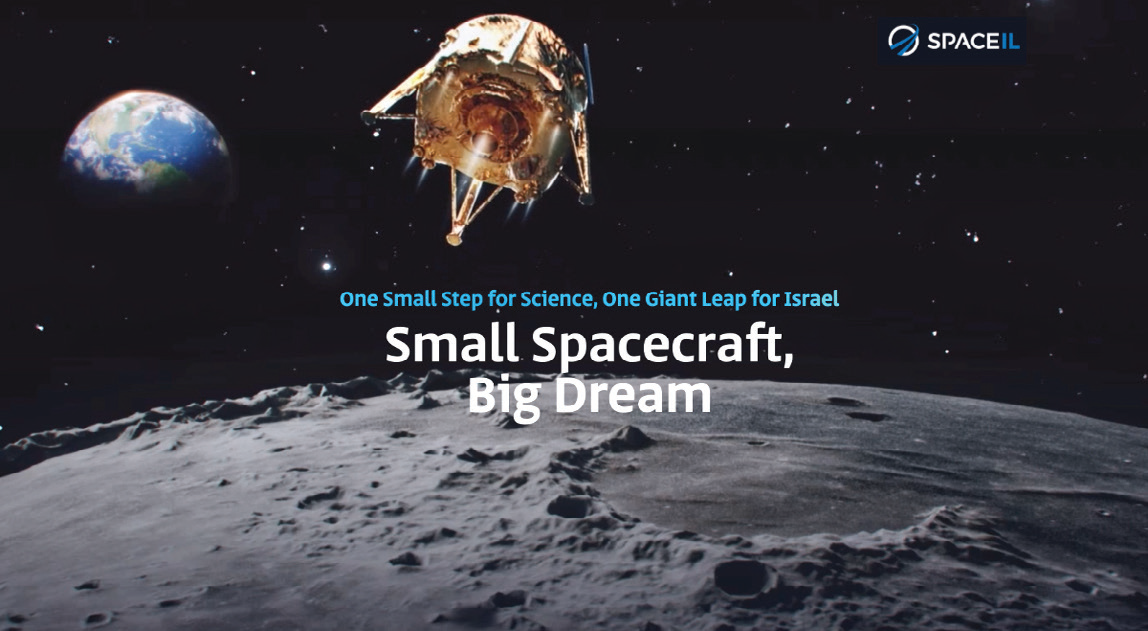 "We don't know if chickpeas can grow in space. This is something that has actually never been done before," said Winetraub. "The challenge is not just how to grow as many chickpeas as possible, but how to control the way they are grown – so that we maximize our limited resources. The more we learn to grow food with fewer resources, the more prepared we will be for the challenges that await us on Earth, as well," he added.
NASA has recently announced that it's looking at ways to provide astronauts with nutrients in a long-lasting, easily absorbed form, such as through freshly grown fruits and vegetables. The agency agrees that the challenge is how to do that in a closed environment without The agency agrees that the sunlight or Earth's gravity.
---
Quantum Space Debuts To Build Evolvable + Scalable Space Platform
With a focus on rapid technological advancement and lowering the cost to access cis-lunar space, a quartet of space veterans are launching Quantum Space, a commercial space infrastructure and services company aimed at disrupting the current norms of the satellite industry.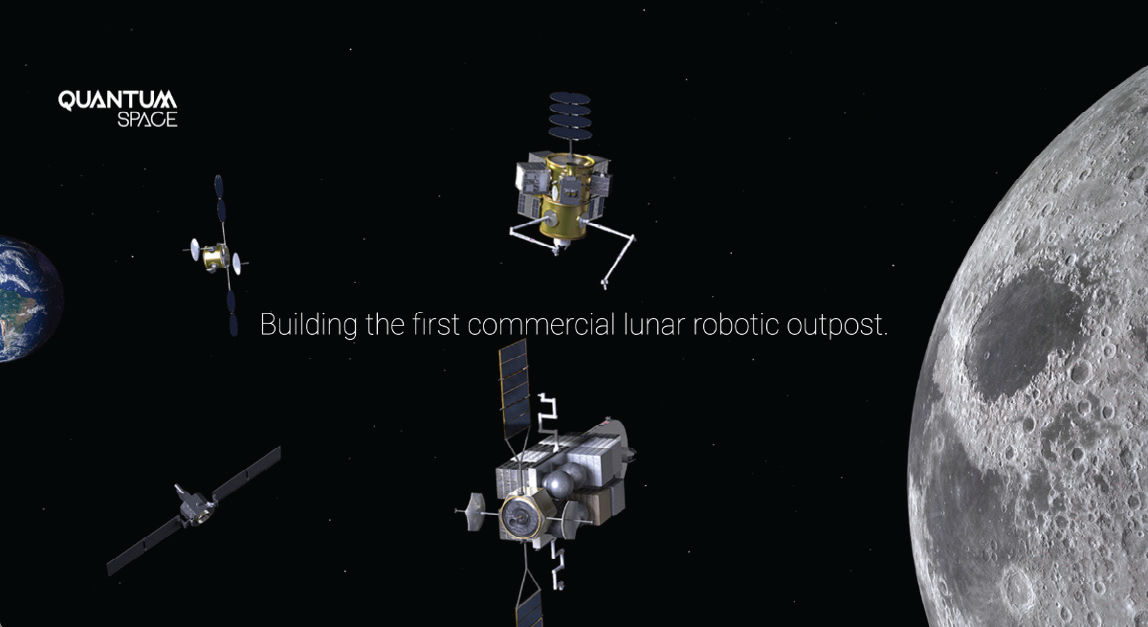 At the center of the new company is an evolvable and scalable space platform, called a robotic outpost, that will serve multiple users with deploying satellites, hosting payloads and acquisition of data and logistics services via customizable missions from locations in lunar and Earth orbits.
The three co-founders are, left to right as pictured, Kam Ghaffarian, a space and energy entrepreneur whose co-founded many leading new space companies, Steve Jurczyk, the former NASA Acting Administrator, and Ben Reed, former division chief of NASA's Exploration and In-Space Services at Goddard Space Flight Center. They are joined by Kerry Wisnosky, the co-founder and former principal owner of Millennium Engineering and Integration. Each has more than 30+ years of experience in aerospace developing, launching, and operating complex space systems. The trio saw a need in the market to lower operating costs, drive more rapid innovation and efficiently enable new space capabilities.
Founded in 2021, Quantum Space focuses on hosting and deploying payloads and providing data and logistics services from unique vantage points, such as Earth-Moon Lagrange points, a critical location for economic and national security purposes. The company plans to rapidly expand space services with additional outposts at various orbits. With its modular in-space infrastructure, Quantum Space plans to be a key player in addressing space sustainability with their multi-user, multi-mission model.

The first mission to Earth-Moon Lagrange Point 1 is slated for 2024.
"We envision a future where innovation and sustainability meet propelling human progress, economic growth and expanding access to space, and its vast ability to improve life on Earth. Quantum Space will be a leader in building this new future by rethinking how we approach spacecraft and space services," said Ghaffarian, co-founder and Executive Chairman of Quantum Space, who is providing the seed funding for this new space company and has a strong background co-founding and funding successful deep-tech startups such as Axiom Space, building the world's first commercial space station, Intuitive Machines, creating the first American Lunar Lander in 50 years, and X-energy, an advanced nuclear power company.
"We aim to remove barriers to entry for utilizing space to deliver more science, more data and information, strengthen national security, and accelerate commercial activities. Our business model which allows customers to purchase services on an as needed basis will enable new entrants and markets by reducing costs and allowing more rapid access to strategically important locations," said Steve Jurczyk, Co-founder and President and CEO of Quantum Space. Jurczyk, who in addition to leading America's space agency, also served as NASA's Associate Administrator and Associate Administrator for the Space Technology Mission Directorate.
---
United Launch Alliance Contracts For Atlas V Rocket Components
United Launch Alliance has contracted with Milling Precision in Wichita, Kansas, to supply components for the company's Atlas V rocket. The Atlas V rocket has launched 90 times with payloads for the Department of Defense, NASA and commercial customers.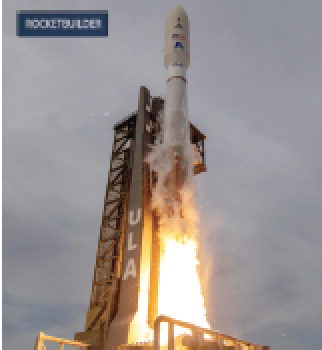 Milling Precision will be adding to ULA's diverse network of suppliers providing fabricated and machined parts. Their talented and committed workforce will add to the company's first in class launch and schedule capability meeting our customers' needs and ULA's best value.
ULA is no stranger to the tremendous aerospace suppliers of the great state of Kansas. Currently, ULA works with 16 suppliers and as our launch demand grows we continue to look for new and talented suppliers to meet our stringent requirements.
"I had the opportunity to visit Wichita recently and meet with current and potential suppliers," said Tory Bruno, ULA president and CEO. "During my time there I was very impressed with the highly skilled workforce and aerospace industry knowledge that already exists. As we continue our support to the nation as its premier launch services provider, we looking forward to working with Milling Precision to deliver those critical missions."

With more than a century of combined heritage, ULA is the nation's most experienced and reliable launch service provider. ULA has successfully delivered more than 145 missions to orbit that aid meteorologists in tracking severe weather, unlock the mysteries of our solar system, provide critical capabilities for troops in the field, deliver cutting-edge commercial services and troops in the field, delive enable GPS navigation.
---
Predications For The Year Ahead From the Hughes Leadership
If "what's past is prologue," then we are in for an interesting year! Leaders from across Hughes were asked to share their learnings from 2021 and offer their insights on the trends and opportunities to watch for in 2022.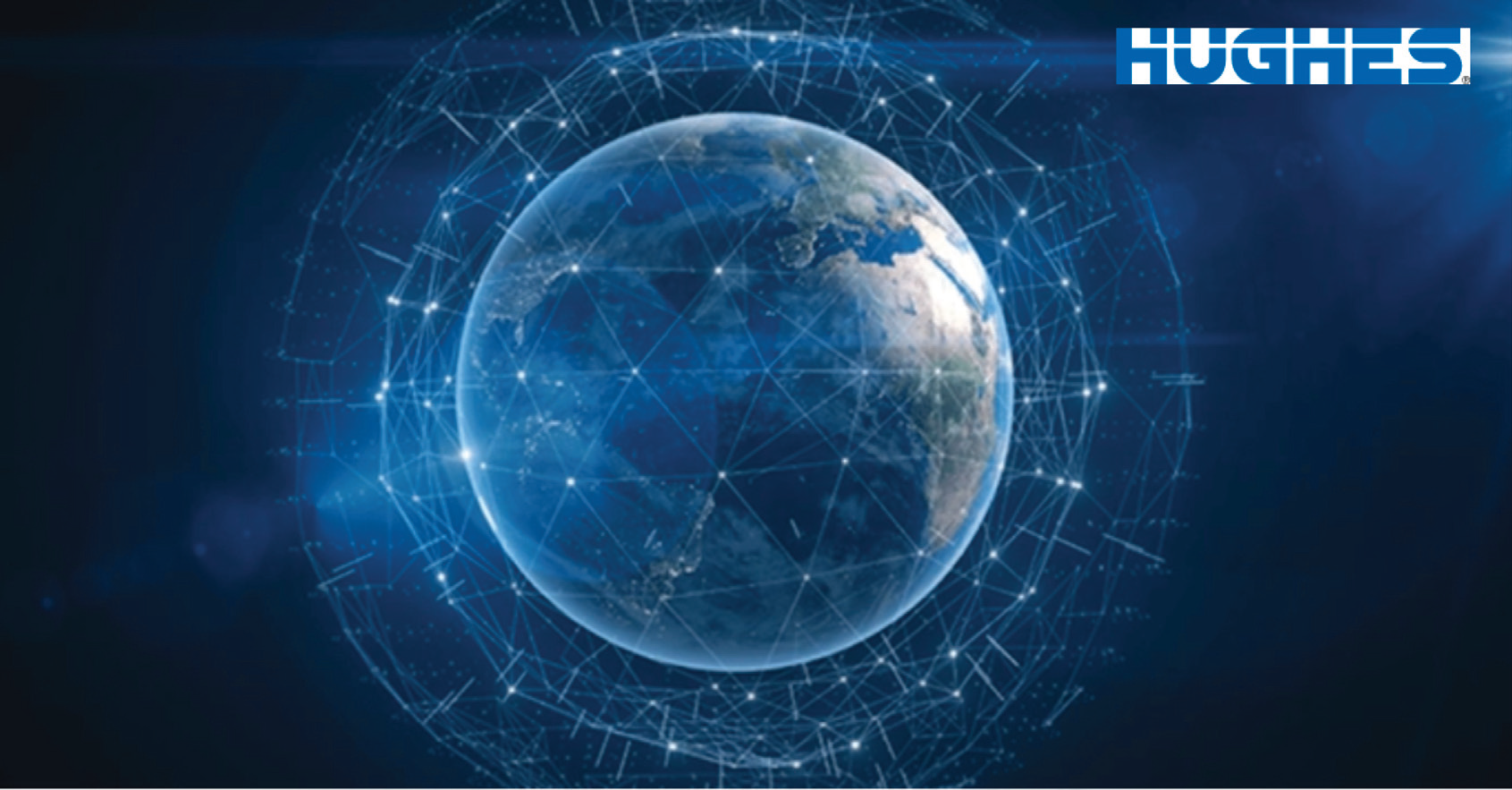 North American Enterprise Market
According to Mike Tippets, vice president, Enterprise Marketing, organizations continue to "enhance and improve their ability to support remote work, with many different people across many different locations. But true innovation happens when people can get together in person. While we learned over the last two years that we can all work remotely, a hybrid arrangement is better. Time together is better."
Looking ahead, Mr. Tippets said, "We now understand the impact of artificial intelligence and machine learning. It's been talked about for a long while. Now it's time to start using it. For the enterprise, it requires finding the repetitive tasks, setting up and teaching the models, using AI/ ML for automation. It's a lot like factory automation. I don't need an employee to stand there all day pulling a drill bit down; I would rather use them to do something that requires creative, critical thinking. We've started implementing AI/ML in our own field service installations with great success, and that's just the tip of the iceberg."
International Markets
Dave Rehbehn, vice president, International Division, offered his perspective: "One industry takeaway from 2021 is how the geostationary high throughput satellite (GEO HTS) segment rebounded so strongly, with particular demand for digital divide projects. Looking ahead to 2022, we expect to see a significant increase in 'flexible' or software-defined HTS orders from the GEO industry. Software-defined GEO HTS can change frequency bands, coverage areas, power allocation and architecture on-demand and at any point, to enable operators to tap new markets, address new applications and rebalance for demand.
Defense Markets
Rick Lober, vice president, Hughes Defense, spoke of the significance of LEO satellite demonstrations for the sector in 2021, noting that, "LEO will become a major element of all future defense programs. This includes commercial and purpose-built systems for the U.S. Department of Defense. In addition to providing low latency service, one of the great strengths of LEO systems is that they enable connectivity in the polar regions – with are strategically important to the military."
From the perspective of the defense industry, Mr. Lober added, "In 2022, we will move to larger managed service programs, either as the prime or a subcontractor, and expand to other transports such as LEO and 5G, providing increased options and capabilities for military SATCOM networks."
Government Markets
James Clevenger, director of government sales and business development, offered his reflection on the last year. "Government agencies spent much of their time the past year transitioning and updating their network technologies from the old NETWORX contract to the Enterprise Infrastructure Solutions (EIS) contract. They now have more options and network providers to choose from, including Hughes."
Looking ahead to 2022, he said, "LEO satellites will become the reality, as we start to see deployment of LEO solutions and services. It's exciting stuff. Everyone at the state and Federal level wants to know more. They won't rip out their existing technologies, but they are eager to see proof of concept networks."
Mr. Clevenger added his prediction that, "Along with LEO, we'll see more digital signage and digital media deployments, because these solutions provide capabilities that government agencies everywhere need to better engage employees and constituents – especially as contactless services continue."
Regulatory + Space Sustainability
Jennifer Manner, senior vice president, Regulatory Affairs, agrees that "Non-geostationary orbit satellites, like those at LEO, are an increasingly important solution for broadband connectivity, and multi-orbit strategies are essential to meet all user demands."
The last year was also notable, Ms. Manner said, because of, "The creation of the first truly global satellite trade organization with the evolution of the European Satellite Operators Association (ESOA) to the Global Satellite Operators Association (GSOA). The industry is well poised to address upcoming policy issues, including access to spectrum and space sustainability. For the future, with the increasing number and size of satellite constellations, spectrum management and space sustainability will be critical to the industry's long-term success."
All of the Hughes leaders agreed: if the past is any predictor, the steep rise in demand for broadband connectivity will continue across all sectors and in all settings—urban, suburban and rural — further strengthening the need for continued Hughes engineering and innovation.
---
Scottish Space Sector Charts Path To A Sustainable Future
A specialist working group of Space Scotland is contributing to the development of a sustainable space sector by collaborating on a roadmap that will focus on environmental issues in one of Scotland's fastest-growing industries.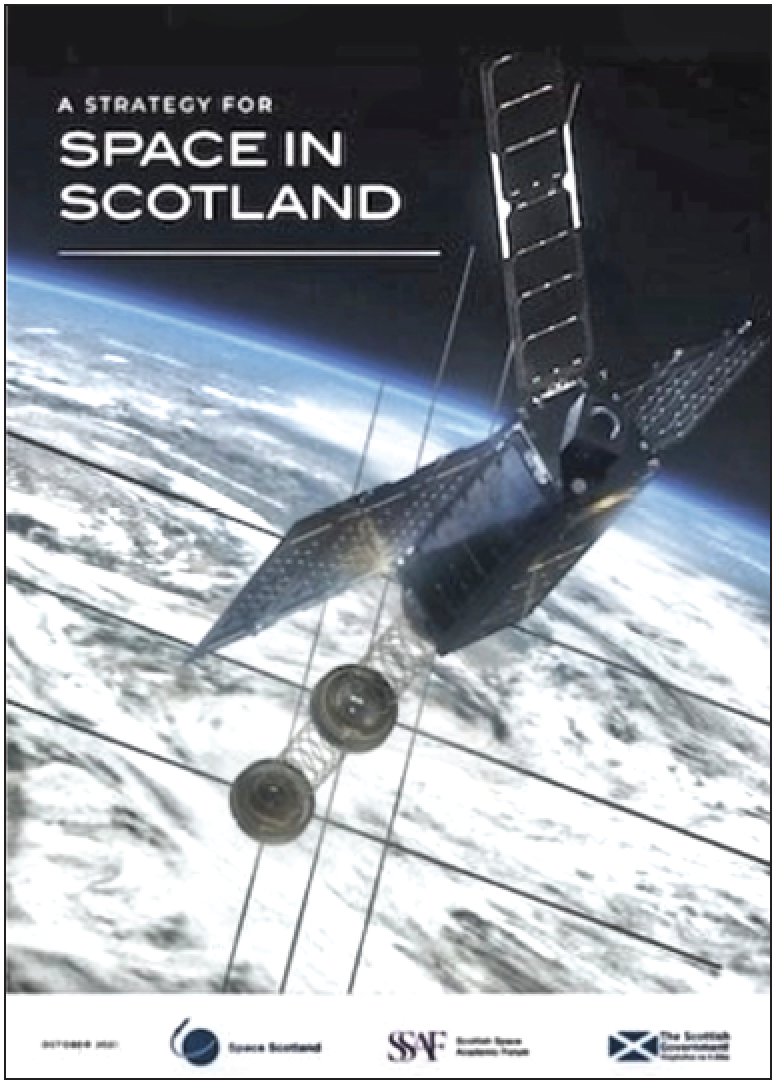 On behalf of the Space Scotland's Environmental Task Force, AstroAgency and Optimat will work with Scottish companies, international collaborators and the public sector to develop this latest step in the country's journey towards a future formalized sustainable space strategy and has the full backing of the Scottish Government.
The sustainability roadmap for space – a world first – will involve wide-ranging research, consultations with world-leading space sustainability experts and case studies from other sectors for the space industry to learn from. It will highlight priority actions required by industry, academia and government to support wider net zero ambitions and Scottish Space Sector Charts Path To A Sustainable Future cover a variety of economic, legal and environmental issues to evaluate how access to space can be used to meet current and future global challenges.
It aims to ensure Scotland's developing spaceports and launch vehicles minimize their impact on the environment, as well as promoting the environmental and societal benefits that can come from UK-launched small satellites.
In addition, the roadmap will highlight the need for LEO to be safeguarded alongside the planet's marine and land environments, while also exploring peripheral space activities that may cause an indirect impact on carbon emissions. Once drafted, the roadmap will be shared with industry-led group Space Scotland and wider sectoral stakeholders for endorsement and approval, before being published later this year.
"From greener rocket propellants to using satellites to help restore local peatlands and track typhoons, Scottish space companies and Universities are making great strides towards enabling a more sustainable future. This roadmap is an opportunity to unite these activities and identify where we can collaborate more effectively," said Kristina Tamane, Co-Chair of Space Scotland's Environmental Task Force and Space Sector Lead at University of Edinburgh.
The space sector remains one of Scotland's best kept secrets. In a short time, Scotland has developed world-class capability in smallsat manufacturing, with a cluster of companies in Glasgow producing more small satellites than any other city in Europe. Edinburgh, on the other hand, hosts the largest center for informatics in Europe and is home to more than 170 data science companies.
Along Scotland's rugged edges and in airports such as Prestwick and Macrihanish, spaceports are making great progress toward launching both Scottish-made and international smallsats, many designed with environmental goals in mind. The applications of satellite data range from monitoring deforestation and illegal mining to helping predict natural disasters such as landslides or the spread of forest fires, with Scottish companies such as Earth Blox, Astrosat, GSI, Omanos Analytics, Ecometrica, Spire Global and Space Intelligence leading the way.
The rapid growth of the Scottish space activities comes with a concomitant requirement to minimize the environmental impact of space activities. The Scottish Space Strategy published on the international stage at Expo Dubai in October last year identified sustainability as a key theme of Scotland's approach to space.
"As we build on the sector's strengths we must also focus on sustainability," said First Minister Nicola Sturgeon during the Sustainable Space Summit organized by industry-led group Space Scotland last year. "Space technologies will have an increasingly important role in the fight against climate change, but the sector must continue to reduce its own environmental impact."
The roadmap is set to promote a comprehensive approach to space sustainability that consists of more than reducing emissions, extending to the activities of satellites in orbit. It will therefore contain information on space "junk" and debris mitigation and highlight the effect that satellites have on astronomical observations, with a view to acting as a catalyst for meaningful international action in such areas.
AstroAgency's Founder Daniel Smith said, "We want to leave no stone unturned. This is an important opportunity for Scotland to lead by example in developing the space sector of an important opportunity for Scotland to lea tomorrow, both on the ground and in orbit."
---