More than $4 billion has been spent on satellite development in Africa to date.
• For 2020, African governments doubled their national space program operating budgets to an estimated $490 million compared to $250 million in 2019.
• Africa will have launched at least 110 Satellites by 2024, compared to the total of 41 launched so far.
Rapidly Growing Government Involvement & Increasing National Space Budgets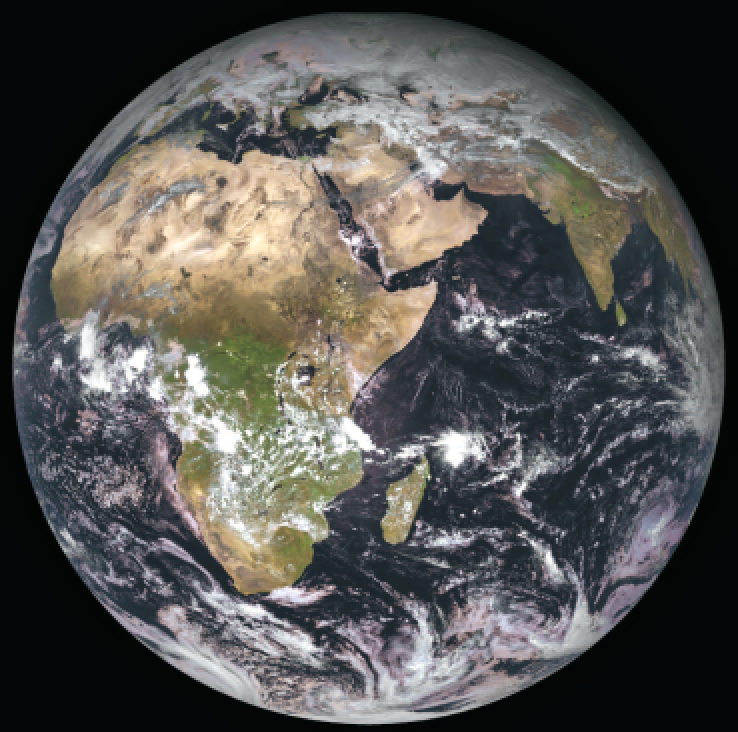 The sector is seeing the emergence of new, government, space programs, with the governments of Egypt and Rwanda establishing fully operational space agencies during the second half of 2019 and 1st half of 2020.
With other countries announcing their national space programs, this translates to an increase in national budgetary allocations for space. For 2020, African governments budgeted an estimated $490 million toward their space programs as compared to the $250 million from the previous year, excluding capital expenditures on the acquisition of satellites.
Increasing Number of Satellite Projects and Expenditure
In 2019, governments and institutions from five African countries launched eight new satellites, bringing the total number of African satellites to arrive in orbit to 41. The number of African countries with at least one satellite in space increased from eight to 11. With more satellites under development by institutions across the continent, more African countries are joining the league. It is estimated that, by 2024, at least 19 African countries will have launched a satellite and the total number of African satellites will have reached 110, from the current 41.
Satellite programs on the continent were greatly constrained in 2020 in terms of budget restrictions, disruption in production and logistics as well as an unstable international outlook as a result of the coronavirus pandemic. However, this has not hindered the long-term objectives of most satellite programs by governments and the commercial space sector. In some instances, the pandemic facilitated the need for the re-evaluation of existing solutions in favor of more robust, space-enabled solutions.
Expansive Space Industry Landscape
Satellite-enabled products and services dominate the African commercial space economy, with most of the revenue-generating segments controlled by global and regional communications satellite operators.
The industry has a nascent upstream sector involving African-grown smallsat systems and payload manufacturers, plus a maturing downstream sector that is comprised of satellite services providers who are offering satellite internet broadband, broadcast and media, EO and geospatial data, GNSS, fixed and mobile asset tracking, and maritime surveillance, as well as ground station and equipment manufacturers.
Africa sees considerable growth in space science and astronomy products and services, primarily driven by demand from government and academic institutions as a result of increasing multimillion-dollar investments in observatories and telescope projects across the continent.
Policy Change
As of July 2020, 19 African countries have established or have initiated the process of creating a space program. Of these 19 States, 15 have signed the Outer Space Treaty, 14 have signed the Rescue Agreement, 12 have signed the Liability Convention, four have signed the Registration Convention, and only Morocco has signed the Moon Agreement. These trends highlight Africa's growing adoption of policies and international conventions to promote the development of national or continental space initiatives.
For instance, the newly established Rwandan Space Agency focused more on drafting a national space policy before the establishment of a space agency. More African countries are starting to acknowledge the success of space programs as being partly influenced by the structure and support of an underlying policy and strategy.
Tunisia and Senegal have reoriented their ambitions toward drafting policies, Nigeria is revising its space policy and strategy and South Africa, noting the current developments in the space arena, is tabling a new bill to stay abreast of industry expectations.
Space for Sustainable Development
In 2015, the Sustainable Development Goals document was submitted to the United Nations and was ratified by partner countries. In 2016, countries started implementing goals across the world.
African countries, having participated actively in the execution of the Millennium Development Goals, are also top participants in the SDGs execution race. To achieve the SDGs, many countries are looking to space toward the implementation of the goals. In the last two years, Africa has executed several SDGs projects using space technology in line with the UN SDGs and the Africa 2063 Agenda.
Rising Geopolitical & Commercial Interests of Foreign Partners in Africa's Space Sector
The African Union Commission continues to pursue a continental space program following its enactment of the African Space Policy and approval of the African Space Strategy as well as plans to operationalize the African Space Agency.
There is an increasing trend in interest and strategies of foreign governments in an attempt to claim a significant market share of Africa's growing space industry and, in some instances, maintain a geopolitical dominance of the sector as a vital diplomatic or military alliance. The report highlights China, European Union, Japan, France, Russia, the United Kingdom and the United States of America as case studies across commercial, development and diplomatic fronts.

This latest 2020 edition of the Africa Space Industry Annual Report is published by Space in Africa, the authority on news, data and market analysis for the African space and satellite industry. The report presents data and analysis on projects, deals, partnership and investments across the continent and also provides analysis on the growing demand for space technologies and data on the continents, the business opportunities offered and the necessary regulatory environment in the various countries.
Visit this direct link to access the 2020 edition of the Africa Space Industry Annual Report.
spaceinafrica.com
Space in Africa produces authoritative business and market analysis reports for the different segments of the African Space and Satellite Industry. Space in Africa covers the business, technology, discoveries, events and political news about the African space and satellite industry. Space in Africa is the premier source of space-related news from Africa. The publication's journalists travel across the continent to document milestones, discoveries and events in the African Space Industry. From interviews and events to policies and discoveries, to milestones and amazing projects, to new space startups and breaking news of missions and satellites projects, at Space in Africa; you'll find something amazing every day.
---
Update: Top Stories that Shaped the African Space Industry in 2020
At the time of this writing, no African country has launched a satellite in 2020. Although countries such as Nigeria, Egypt, Angola, Ethiopia and Tunisia announced satellite projects, launch dates of these projects are fixed for the future.
Tunisia's Challenge ONE satellite will now launch in March of this year.

Nigeria's space agency, NASRDA, also announced that it would start constructing two new satellites in 2021.
Ethiopia launched only one satellite this year, ET-SMART-RSS, a small satellite owned by Ethiopia, built and launched with support from China.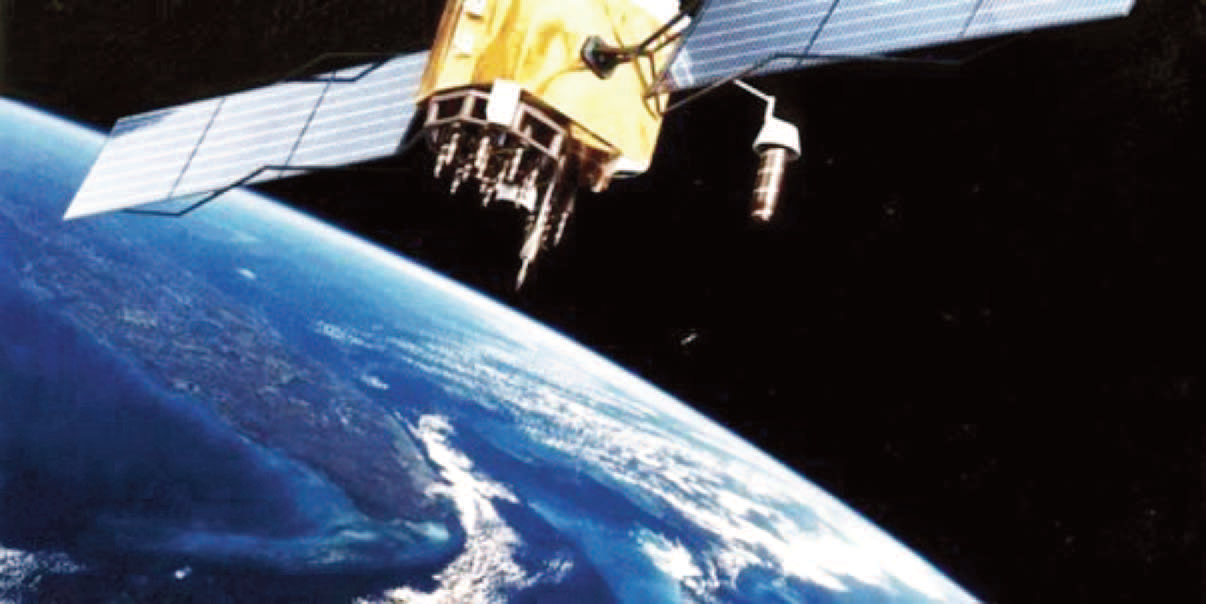 Artistic rendition of the AngoSat2 satellite, courtesy of
manufacturer Airbus.
Angola's AngoSat-2 satellite has also been announced for a scheduled March 2022 launch date, while Russia has equally modified its GLONASS tracking station in Angola while planning to build additional stations across Africa.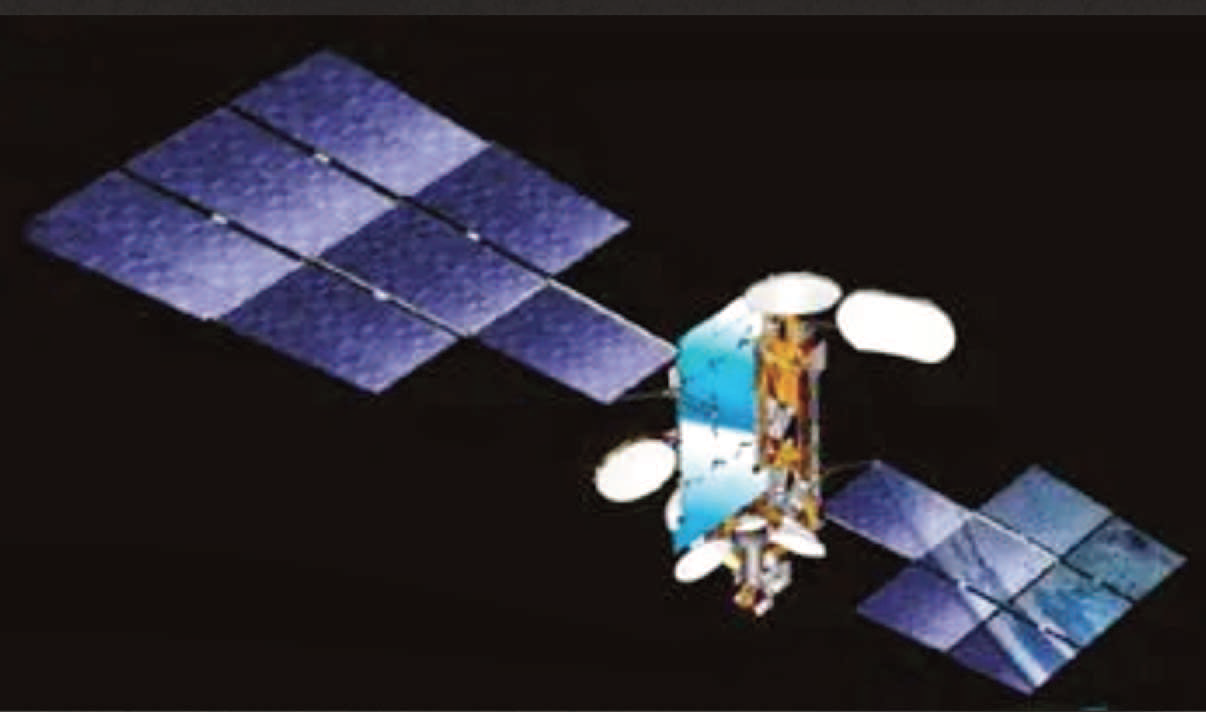 Artistic rendition of the Nilesat301 satellite, courtesy of
manufacturer Thales Alenia Space
Egypt, one of Africa's leading space countries have also announced that they'll be launching an Earth Observation (EO) satellite in 2022, while Egypt's publicly traded company, NileSat, signed an agreement with SpaceX to build and launch NileSat-301 in 2022.
In Burkina Faso, a ground station was unveiled earlier in the year, as the country begins the construction of its first satellite, an EO smallsat to be launched at a yet-to-be-disclosed date.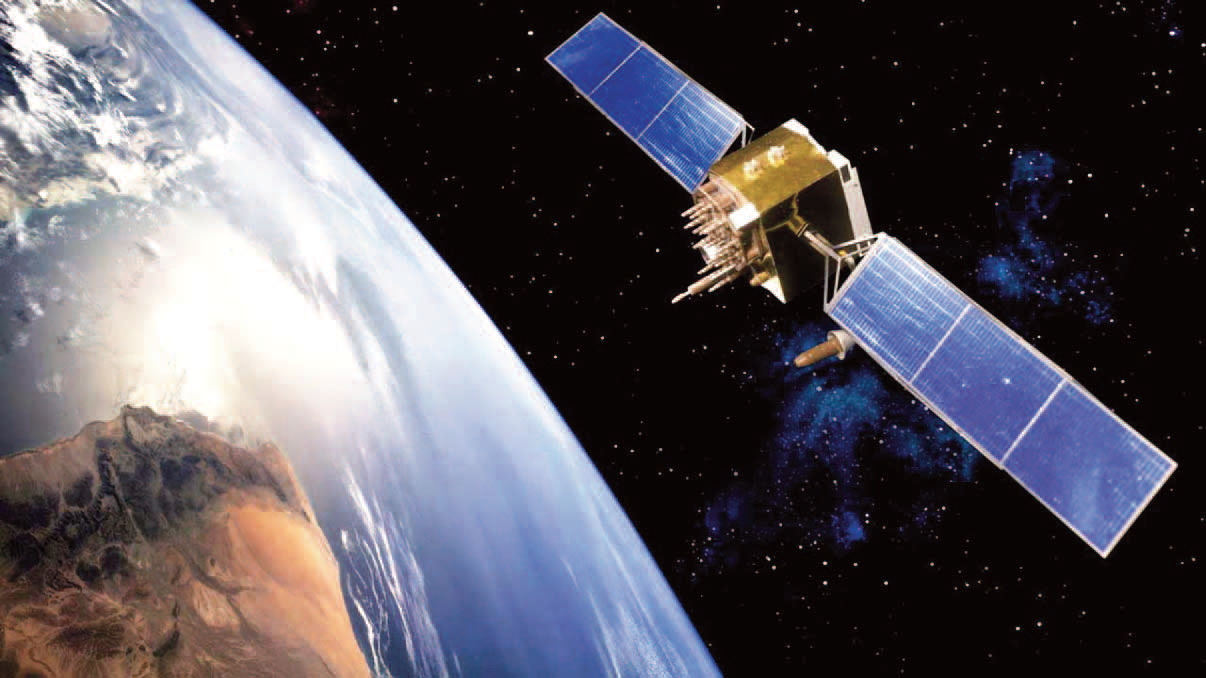 Artistic rendition of the NIGCOMSAT satellite.
Nigeria's NIGCOMSAT is providing Africa's first early SBAS open service, while SARAO's SKA completes final reviews ahead of its construction.
EUTELSAT launched their KONNECT communications satellite, which will serve 40 African countries and Belgium.
SES also announced a partnership for satellite connectivity which will cover 20 African countries.
Toward promoting its space endeavours, South Africa announced a $266 million funding for a space hub, which is promising six satellites during the next four years. Like South Africa, EgSA is set to establish space centers around the country.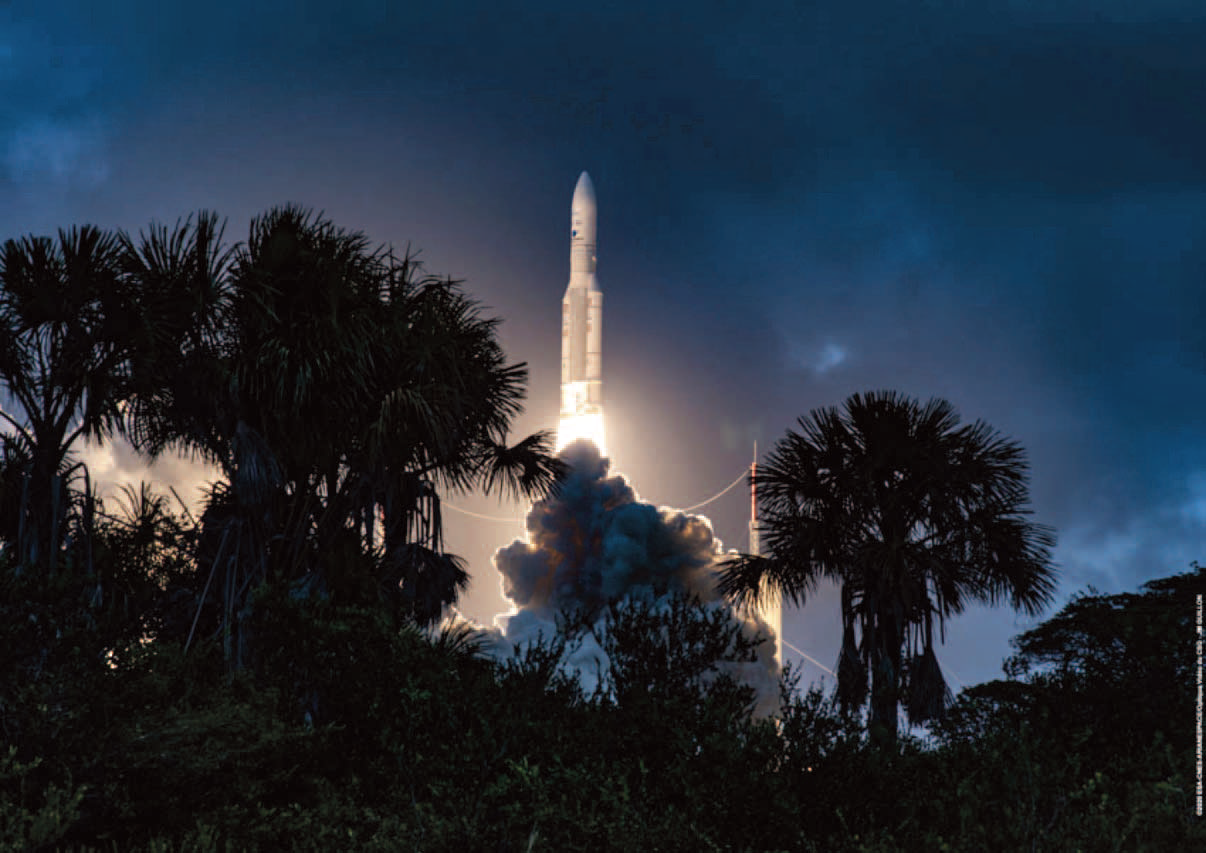 The launch of EUTESLAT's KONNECT satellite.
Despite the effects of the COVID-19 pandemic, the Space In Africa Industry Report 2020 has uncovered that Africa spent more ($490 million) on Space Agency management in 2020, more than in any other year. The report also reflected on rising policy development across the continent, increasing government involvement in the space industry, growing Newspace sector, how space technology is helping to achieve Sustainable Development Goals (SDGs), and rising participation of foreign partners in the industry.
In 2019, Rwanda launched their first satellite, before of 2020, towards enhancing Rwanda's satellite capacity. Unfortunately at that point in time, OneWeb declared bankruptcy. Despite the disappointment with OneWeb,
Rwanda also worked on draft to establish its Space Agency.
Meanwhile, the impact of the pandemic was cushioned by countries differently, as Nigeria increased its space budget, while South Africa cut their space budget. As Egypt continues to debate its budget for 2021, the CEO of the Agency, Dr. Mohamed Al-Quosy, has had his tenure extended by the Egyptian President. Egypt signed partnerships involving UNISEC-Japan, Kazakhstan and Ukraine. Egypt also entered an $8 billion arms deal with Italy. Partnerships were equally signed at SANSA, as the agency signed an MoU with Brazil, NASA and the European Space Agency
In a similar light, Kenya announced its Strategic Plan (2020-2025), ushering in partnership talks with Ukraine, USA and Russia, as the agency initiated plans to select its next Director. Kenya also signed an agreement with Italy for the use of Kenya's Space center, which will allow Kenya to earn Sh25 million annually.
The Ethiopian Space Science & Technology Institute (ESSTI) appointed a new director, Mr. Abdissa Yilm.
In August, Space in Africa announced the top ten under 30 innovators in the industry and also analyzed a new report that mentioned that the African private EO and geospattial comanies emply more than 3,400 people.
Some professionals in the African space industry shared their thoughts on different projects on the continent. AUC Space expert, Dr. Tidiane Ouattara spoke on the progress of the African Space Agency. Professor Melvin Hoare gave insight on the importance of the Development in Africa with Radio Astronomy (DARA) to the continent while Dr. Abimbola Alale talked about Nigeria's satellite communication ambitions. Space leaders also met to discuss the the future of the Europe-Africa in Space at the European Space conference which was held in Brussels, Belgium.
In a multilateral partnership, Brazil, Russia, India, China and South Africa (BRICS) are working on a in quantum communications. South Africa, also during the year, the SKA Observatory Convention.
In the NewSpace sector; NanoAvionics, Dragonfly, Space JLTZ and Partners formed a new International Consortium called HyperActiv. Still in the Newspace, Space in Africa had a conversation with the CEO of Netloxh, a company promising to launch Africa's first rocket in 2021. We also spoke with NewSpace Systems, an African based ADCS manufacturer; South Africa's Hypernova, currently developing propulsion systems; Dragonfly Aerospace; Simera Sense; Swift Geospatial; Omarichet, and other Newspace companies on the continent. All Newspace interviews and features can be read here.
---