There's something of a 'battle Royale' going on in Europe between two rival shareholders in Spanish satellite operator Hispasat—this disagreement concerns Eutelsat and a Spanish infrastructure company, Abertis. Eutelsat owns 33.69 percent of Hispasat, Abertis owns 57 percent.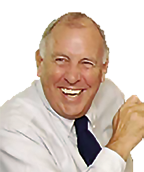 Eutelsat states bluntly that they have in place a "PUT" option to force Abertis to buy their stake, which is legally enshrined in a Shareholder Agreement between Eutelsat and Abertis and was exercisable in July of 2016. Abertis can be paraphrased as saying, 'No way, Jose,' and more properly that the PUT option can only be used a year from now. Plus, regardless, the Spanish government must give their approval; however, Spain is currently otherwise engaged on a general election, etc, etc, etc.
The history of Eutelsat's involvement in Madrid-based Hispasat goes back decades to 2001. Abertis—which mainly builds and operates motorways—was once Eutelsat's largest investor. In January 2012, Abertis sold 16 percent of their stake in Eutelsat for 981 million euros.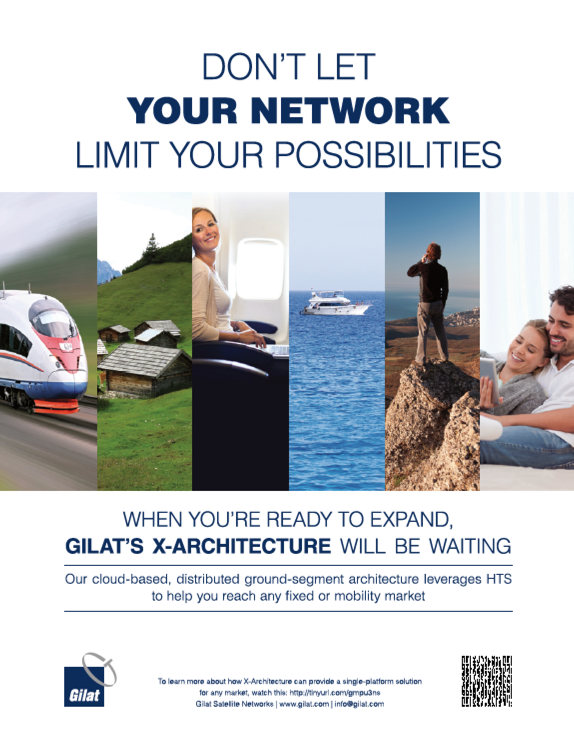 In June of 2012, Abertis sold a 7 percent holding in Eutelsat to China's CIC Investment Corporation (for 358 million euros). In March of 2013, Abertis sold 3.15 percent for 182 million euros. A year later, the company used the cash to acquire an extra 16.42 percent of Hispasat.
That action took their total holdings in Hispasat to 57.05 percent. In June of 2014, Abertis sold their remaining 5.01 percent slice of Eutelsat for 275 million euros.
Hispasat's other shareholders are Spain's State Society of Industrial Holdings (SEPI) and Centre for Technological and Industrial Development (CDTI), which hold respective stakes of 7.41 percent and 1.85 percent, respectively, in the operator.
Eutelsat's relationship with Hispasat has frequently been rather stormy. On the one hand, they are a shareholder, but at the same time they compete for business. This came to a head back in 2013 when the two satellite operators were contending with one another to buy SatMex of Mexico.
That strained relationship now to comes the forefront. Eutelsat has always said it has certain key "pre-emption" rights to any Hispasat shares that come onto the market. A spokesman from Abertis said that a compromise solution would be for Eutelsat to remain in the company, at least until the end of July 2017.
Abertis also said that the PUT option still had to be recognized in accordance with the agreement with shareholders in July 2013. Furthermore, any transfer of shares, and therefore Eutelsat's sale, would require the previous authorization of Spain's Council of Ministers.
Michel de Rosen, now chairman of Eutelsat but speaking in 2014 when he was CEO, said, "We also have in place a 'Put' position where, if we decide that we need the cash, or that things are not working out with Hispasat, the 'Put' allows us to exit in a relatively smooth fashion."
Mr. de Rosen, in that 2014 interview, explained how he saw the relationship with Hispasat. "Eutelsat has been a shareholder in Hispasat since 2001 and at that time was encouraged by the Spanish government that one day Eutelsat would be authorized to become the controlling shareholder," he said.
"However, patience was also advised. Then the Spanish government changed, along with a new chairwoman at Hispasat while at much the same time Spain's Abertis became the largest shareholder in Eutelsat.
"Later Abertis also became the largest shareholder in Hispasat. For these reasons it became more difficult to implement our initial vision. Spain thought that the 'nationality' of Hispasat should remain Spanish, and Abertis had their own ambitions to expand their interest in satellites.
"The third step came about with Abertis' decision to exit Eutelsat, and this was completed [in 2014] when they sold their remaining 5 percent. Telefonica also exited their holdings in Hispasat, selling portions to us and Abertis. Spain also had a decision to make as to what to do with their own stake in Hispasat. Do they keep it, or do they allow one of the remaining major entities to become the controlling shareholder?
"We respectfully expressed our interest in becoming that controlling shareholder, but also said that we would not be surprised if Spain chose Abertis as their preferred option. Indeed, that was Spain's decision and Abertis did buy some of the Spanish state's shares, and they are now the controlling shareholder with us at Number 2 with 34 percent.
"We are an active and collaborative shareholder in Hispasat and want it to succeed and develop. Very occasionally there are inevitable conflicts which we, and Hispasat's Board, resolve amicably and sensibly."
De Rosen added, "At the end of [July 2014], I spoke about how this marathon in Hispasat had started way back in 2001 and we believe it is possible—although not certain—that one day Abertis decides to exit, and if this happens as a satellite operator with a 34 percent stake, and knowing the company well, we would then be a natural, possible, lead shareholder. What makes this easier is that we have a pre-emption right on the shares if, one day, any of the two other shareholders decide to sell.
"We also have in place a 'PUT' position where, if we decide that we need the cash, or that things are not working out with Hispasat, the 'PUT' allows us to exit in a relatively smooth fashion."
Asked how the inevitable Latino competition between Hispasat and Eutelsat Americas (the new name for SatMex) was being handled and whether this was creating headaches, Mr. De Rosen insisted the answer was 'no'. "We are all mindful of the obvious challenges, and we do not share commercial confidences with them, but with us both in the same business, and the same geography, there must be the odd conflict. Indeed, this allows us to have more chances to touch one another. In some cases this means opportunities, in others potential conflicts which we know must be managed carefully."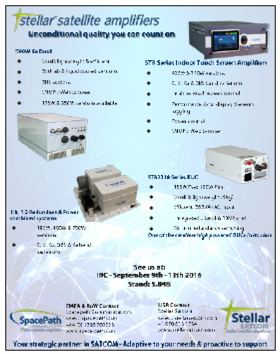 Strained Relationships
However, as mentioned, the relationship between Eutelsat and Hispasat/Abertis has—and perhaps still is—strained. Back in October of 2013, a Spanish business newspaper wrote a well-informed editorial that was highly critical of Eutelsat's successful bid for SatMex (now Eutelsat Americas).
The 2013 article in El Confidencial accuses Eutelsat of "double dealing" in its purchase of SatMex. "They have kept on their poker faces," stated the article, "but both the Ministry of Defence and SEPI (Sociedad Estatal de Participaciones Industriales), which reports directly to the Ministry of Finance, have been stunned to learn of the duplicitous conduct of French multinational, Eutelsat, in our country. The French satellite operator has snatched the purchase of Satélites Mexicanos (SatMex) from the hands of its Spanish partner, Hispasat. SatMex is a strategic company for the development of the telecommunications business throughout South America."
The clearly well-briefed article then accuses Eutelsat of deliberately remaining silent during the period when the company was increasing their stake in Hispasat as well as adding to the number of nominated directors they possessed on Hispasat's board. The newspaper stated that Spain's government believes Eutelsat has "acted in an unfair way" and, in so doing, has scuppered Hispasat's own plans to expand their services over South America. The phrases used against Eutelsat the article were described at the time as "near-venomous" and by any measure extremely strong and include "self-centered connivance" and "without shame."
The 2013 article continues, "Abertis also got what it wanted, which was to guarantee the full consolidation of Hispasat in its financial statements. In order to achieve this, the subsidiary of La Caixa needed to bring its shareholding above 50 percent, which it did with the support of the Defence Minister, Pedro Morenés, coupled with the indifference of Cristóbal Montoro—his counterpart at the Ministry of Finance—and the self-interested connivance of Eutelsat. However, what was not in the script was that the French multinational would remove its mask so swiftly and brutally reveal itself, with no shame whatsoever, as a direct rival in the race to gain control of SatMex.
"The acquisition of the Mexican satellites was one of Hispasat's last-ditch efforts to strengthen its position in South America. The Spanish company's expansion plans are directly linked to the configuration of orbital positions, but these have now ended up in the hands of Eutelsat. The French company beat its competitor in the home straight of the international tender with an offer in which it went all out to beat Hispasat."
Confusion
On July 29th, Eutelsat unveiled their end-of-year numbers, but the only questions that analysts wanted answered concerned the Hispasat stake. One analyst (from investment bankers Macquarie) asked when Eutelsat might expect to receive the valuable proceeds from the Hispasat sale.
Belmer said, "On Hispasat, we don't have a clear view on the calendar, even though it's very clear in the shareholder agreement we have with our partners in Hispasat. But for the moment, we cannot comment on specific dates when we receive the payments from Abertis. We have initiated, as to the PUT process and together with the PUT process comes a process of valuation of the company, which takes some time. The duration of the process as described and signed in the shareholder agreements lasts around three months."
The next analyst (from Kepler) had another go at much the same question and specifically the date that the put could be exercised.

Belmer said, "On Hispasat, the situation is very clear. We have a shareholder agreement with our partner that is in Hispasat with, as you mentioned very well, a lockup period until July 2017. But we have the right to exercise the put every year as of July 2016, it's very explicit in our agreement and this is a very clearly an explicit exception to the lockup period, meaning that we are completely entitled to exercise our put as of this July, as we did and that we communicated to you."
Another analyst (Deutsche Bank) asked whether Eutelsat's dividend was dependent on the Hispasat cash. But Belmer's response was softened, "We are pretty convinced we'll be able to dispose of our stake in Hispasat. It's true that it's dependent on the reaction of Abertis and their compliance with our shareholder agreement, it's true. But even though it takes time, it will not prevent us at all from delivering on our dividend policy and I want to be very clear on that."
Indeed, Deutsche Bank's Laurie Davison later in the day published a report to investors, stating, "We see major risks of a dividend cut next year, especially after what Abertis stated at their results today their legal advice that they do not need to buy ETL's Hispasat for another 12 months and still requires Spanish government approval when the political situation is in flux."
At the end of the day—and presuming the lawyers can sort out whether the PUT is valid—Eutelsat should receive around 400 million euros for its Hispasat stake; however, that accounting may well be 12 months or more from now.
Senior Contributor Chris Forrester is a well-known broadcast journalist and industry consultant. He reports on all aspects of broadcasting with special emphasis on content, the business of television and emerging applications. He founded Rapid TV News and has edited Interspace and its successor, Inside Satellite TV since 1996. He also files for Advanced-Television.com. In November of 1998, Chris was appointed an Associate (professor) of the prestigious Adham Center for Television Journalism, part of the American University in Cairo (AUC), in recognition of his extensive coverage of the Arab media market.
---