Over my years in the broadcast and satellite industries I continue to see the usual, rather mundane approach to monitor and control and its operation. It has occurred to me that in the world of Network Management Systems (NMS, as such is now referred to) they are, in reality, far behind with their technology and thinking.

We are in an industry built around standards — and for good reason. The way in which media is gathered, edited, and transmitted is standardized and adheres to specific formats, enabling cross platform compatibility. As technology moves on, this becomes even more significant, as broadcasters need to allow for the fact that consumers are viewing their content on a whole host of different platforms.
So then, why, in this regulated industry, are most NMS systems not standardized?
Having seen all sorts of different breeds of NMS assailing our clients (myself being one of those clients many years ago), surely it is time for our clients to re-think their NMS strategy with something that will last well into their future and cover the enormity of technology and processor platform change that are happening by the minute.
Why Bother?
We have seen massive developments in broadcast technology over recent years. The way in which content is delivered has shifted, as has the way in which content is now viewed. With the advent of IPTV, Connected TV, Mobile and Internet TV, competition is absolutely fierce. Add in consumer expectations for a great offering anytime, anywhere, and you have to match your operations to the broader content in which our business exists. In order to keep up, broadcasters need to ensure they are exploiting the latest technology themselves.
For the most part, satellite broadcasters are doing just that, but for some reason, Network Management Systems are often not high on their list of priorities. That's not to say they don't have one, but simply the NMS is suffering from seriously outdated technology. To put it into context, would you build a high performance sports car and put standard wheels on it?
This also affects the manufacturers of broadcast equipment and the firmware therein! This area alone is completely out of control when it comes to standards. The advent of SNMP was supposed to help but, again, standards are lacking and complex MiB files vary significantly between manufacturers.
When we don't standardize and that technology becomes outdated, the entire NMS ends up with a short life cycle. However, using proper standards we can effectively future-proof that technology and allow for new market requirements, such as HD, and 3D. Essentially, the core remains the same, but new technology can be incorporated as it becomes available.
By standardizing, we will find a shift in reliability and efficiency of those systems, thereby ensuring the whole process is a well-oiled machine.
Re-inventing The Wheel
The real problem stems from a resistance to change. Many companies are simply continuing within the traditional NMS mold, which was originally brought about from those early DOS systems — such needs to be made to suit each client's individual requirements. Effectively, this means re-inventing the wheel each and every time.
We continue to think of these systems as bespoke and directed at the all-encompassing satellite industry alone. This, in itself, has led to the lack of adherence to standards, disparate and individual protocol and device driver derivatives. We still continue to work with a rather single minded view in an industry that now covers multi-platform and media content.
As most people can appreciate, technology has moved on a great deal since that time with a whole host of possibilities in the world of NMS. However, in actual fact, refining the thinking around NMS in the broadcast chain is a relatively simple process. There are already tried and tested standards available in the process and production industries.
Why did we have to invent that rather quirky bespoke wheel that our clients see as our industry standard NMS? It would be far simpler to adhere to those standards and adapt the systems where necessary to fit our industry. The principle is essentially the same.
Surely our clients deserve this?
Regaining Control
Of course, our industry does have its own set of challenges, which is exactly why I feel it necessary to adhere to those available standards. Rather than re-inventing that wheel, industry should concentrate on innovating in terms of broadcast-specific add-ons and features, enabling broadcasters to effectively manage the processes to deliver media and the usual scheduling, recording, billing and service level agreements.
As mentioned previously, standardization allows the system to easily adapt to new technology and that is certainly critical in our industry. There has been a whole host of changes to the broadcast chain — broadcasters are now expected to record in different formats, from SD through HD, and now 3D. Delivery mechanisms are changing, with many consumers selecting to watch TV via the Internet or on their mobile phone. All this means broadcasters have to adapt to that change and ensure their content is available for all platforms.
Couple this with the challenge of reducing interference, which is an all too common problem for satellite broadcasters. The Satellite Users Interference Reduction Group is coming up with ways of doing that, such as Carrier ID, but having an effective NMS is, in my opinion, one of the best ways of achieving that goal.
All of these factors mean keeping control of the whole chain is more important than ever, while at the same time adapting to changing formats and technology, yet keeping that all-important change cost to a minimum.
Future Challenges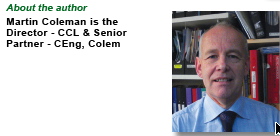 The key challenge we face is convincing the industry that change is absolutely required by demonstrating that standards are available to use, and that they can work effectively within the broadcast chain. We can concentrate our efforts on tackling the more specific hurdles that affect our industry, such as reducing interference and keeping up with new formats and delivery methods, and so on.
I strongly believe that NMS standards are a must for this industry and the broadcaster to survive this rapidly changing media environment.