Exelis—A Melbourne Move
Exelis has just announced plans to establish its Asia Pacific regional headquarters in Melbourne, Australia.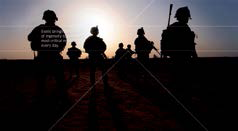 Working closely with the Victorian Coalition Government, Exelis will be building out a state-of-the-art research and development (R&D), testing and systems integration facility to support both local and export opportunities.
The new facility is expected to create more than 60 new jobs in Australia, with plans for future growth already under way.
With this new facility, Exelis will expand its systems integration capabilities and will continue to support growing its local workforce.
The new regional presence in Australia will ensure greater in-market resources to better meet evolving defense and security needs and provide in-country sustainment support. Additionally, it will further the company's continued research and development of emerging solutions in the areas of critical networks, ISR and analytics and electronic warfare for the global aerospace, defense and resource industries.
Exelis previously established a presence in Melbourne through the acquisition of C4i Pty. Ltd. in January 2013.
From its new facility, this Exelis workforce will continue to support business pursuits globally with system deployments in more than 30 countries.
Please visit http://www.exelisinc.com/ for more information.
* * * * * * * * * * *
---
KNS, Inc.—Fit For Extremes, Twists + Turns
KNS, Inc. has launched its satellite antenna Z18MK3, Ku- and C-band, to provide advanced communications for ships requiring broadband speeds at sea with exceptional reliability
and durability.
"The Z18MK3 is a great addition to the SuperTrack Z Series antenna family", says Noah Chung, Director of KNS, Inc. "Our Z18MK3 is one of the most reliable and rugged antennas on the market, capable of extreme weather conditions with unlimited azimuth input to provide uninterrupted high quality connections, even when a ship turns".
The Z18 MK3 C-Band runs on TX: 5.85GHz~ 6.425GHz and RX: 3.625 ~ 4.2GHz frequency gain and the antenna gain for TX: 39.3 dBi @ mid frequency band and for Rx: 35.3 dBi @ mid frequency band.
The Z18 MK3 KU- Band runs on TX: 13.75 ~ 14.5GHz and RX 10.75 ~ 12.75GHz and the antenna gain for TX: 46.6 dBi @ 14.2GHz and for RX: 44.8 dBi @ 11.7GHz.
The Z18 comes standard with an automatic satellite search and skew control, unlimited Azimuth, uninterrupted searching to maintain business contacts regardless of the ship's turns, a brake system, free cable wrap and an accurate signal acquisition by KNS' distinctive algorithm.
Customers have access to the company's pre-programmed satellite database, an editable 80 satellite data, three types of gyro input: NMEA, Synchro and step-by-step, and an antenna control unit.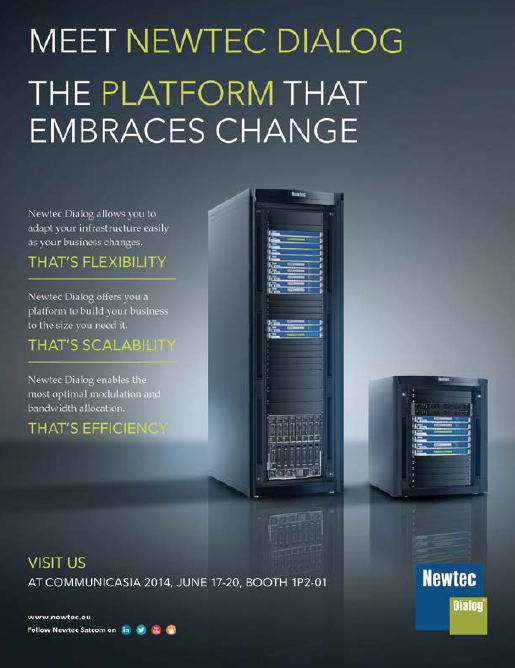 As is the case for all hardware from the SuperTrack Series, KNS provides a two year warranty for parts and one year on-board warranty.
The KNS infosite may be reached at http://www.kns-kr.com/
* * * * * * * * * * *
---
Satellite Interference Reduction Group (IRG)—Setting Up For Singapore
The Satellite Interference Reduction Group (IRG) is hosting a free open session as part of its Annual Workshop, taking place at Raffles Hotel in Singapore from 19th to the 20th
of June.

The free session, which takes place from 1:00 to 5:00 p.m. on Thursday, June 19th, is open to the entire industry. However, places are limited, so please register using the link indicated in this story. This will be followed by a cocktail reception at the famous Long Bar at Raffles, sponsored by SES and Intelsat.
The IRG Annual Workshop (formerly Conference) is a unique event, bringing together engineers to discuss the practicalities of mitigating interference.
The workshop will provide an update on current and future RFI initiatives, feature a range of case studies and presentations, as well as offering plenty of opportunities for attendees to share their experiences and current RFI problems.
The Workshop attendees will discuss practical methods to resolve RFI problems and plan future industry initiatives.
The Workshop will run alongside CommunicAsia, where IRG will also be hosting another in its series of Carrier ID tours.
"Every year, we try to take our Workshop to the region where we most need to focus our efforts," said Martin Coleman, Executive Director, the Satellite Interference Reduction Group. "Asia is relatively untapped by interference mitigation initiatives, therefore we feel it is important for us to take our message and support to the operators and users in that region."
IRG is currently building the agenda for the Annual Workshop and welcomes topic and speaker suggestions.
To register for the full workshop, or the free one-half day session, or for further information, please visit http://satirg.org/irgannualworkshop/
* * * * * * * * * * *
---
SpeedCast—Speedy Moves, SatComms Acquired + New Directors + Chairman Appointed
SpeedCast Ltd ("SpeedCast"), has announced the buyout of SatComms Australia, a leading satellite solutions provider in Australia.

The closing of the transaction is subject to regulatory approval. The acquisition will further consolidate SpeedCast's leadership position in the Asia-Pacific region and provide SpeedCast with an expanded presence in Australia.
SpeedCast also announced the appointment of Michael Malone as a non-executive Board Director and the appointment of John Mackay as Chairman of the Board.
SatComms Australia ("SatComms") is a provider of mobile and fixed satellite solutions in the Australian market and in the Asia-Pacific region.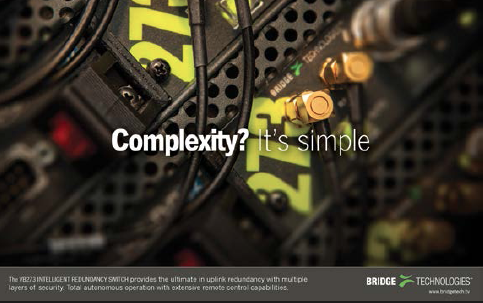 The company services customers in the natural resources, maritime and Government sectors. SatComms is based in Queensland, Australia with a teleport and operations center in Henderson, Western Australia.
With this acquisition, SpeedCast will further extend its stronghold in the Australian market with new points of presence and infrastructure in Western Australia and Queensland and a strengthened portfolio of mobile satellite services.
SpeedCast will be even better positioned to serve its growing number of natural resources customers and support their mission-critical communications in Australia and globally.
SatComms' strength in mobile satellite solutions will augment SpeedCast's current L-band offering, a key technology for offshore and exploration customers.
SatComms' significant presence in Queensland, Australia will enhance SpeedCast's ability to support customers in this important region, a hub for gas exploration and production.
The SatComms teleport in Western Australia will provide flexibility and network customization capabilities to SpeedCast's natural
resources customers.
With two fully owned teleports in Australia, one in Adelaide and one in Perth, SpeedCast will be able to offer the highest levels of redundancy including site and satellite diversity.
The acquisition follows the opening of SpeedCast's new office in Perth in February, highlighting the Company's commitment to the Western Australian market.
"With the SatComms acquisition, SpeedCast expands it presence and its commitment to the Australian market, and marks our third acquisition in Australia in just 18 months," said Pierre-Jean Beylier, CEO of SpeedCast. "SatComms uniquely complements SpeedCast's leadership in the VSAT market with great strength in mobile satellite services, extensive teleport infrastructure in Western Australia, and a sales and engineering presence in Queensland. There are significant synergies between the two companies, which will further enhance our ability to deliver customized turnkey solutions to our customers in Australia and beyond."
Joining SpeedCast, SatComms will now be able to offer its customers a wider portfolio of products and services and better serve its customers' needs worldwide.
SpeedCast will partner with SatComms' outstanding management team and employees to continue to provide best-in-class services to SatComms customers, while augmenting SpeedCast's own team and expertise. SatComms will complement SpeedCast's current Australian infrastructure, adding additional points of presence in this strategic market.
"We look forward to joining SpeedCast, a leader in satellite communications services in Asia-Pacific," said Andrew Burdall, CEO of SatComms. "With SpeedCast's experience and infrastructure, we believe that SatComms will have the opportunity to drive further growth and advance our commitment to providing our customers with reliable and efficient solutions."
Mr. Burdall and Mr. Cunningham will remain with the newly merged entity and take on leadership roles within SpeedCast.
SpeedCast also announced the appointment of a new Independent Director—Michael Malone, former Chief Executive Officer of iiNet Ltd., and the appointment of a new Chairman of the Board—John Mackay, current SpeedCast Board Member and former Chairman and Chief Executive Officer of TransACT Communications Pty Ltd. Mr. Mackay takes over the Chairman role from Edward Sippel, Managing Director for TA Associates, who will continue to serve on the Board.
SpeedCast is a global network and satellite communications service provider offering managed networks services in over 60 countries; and a global maritime network serving customers worldwide.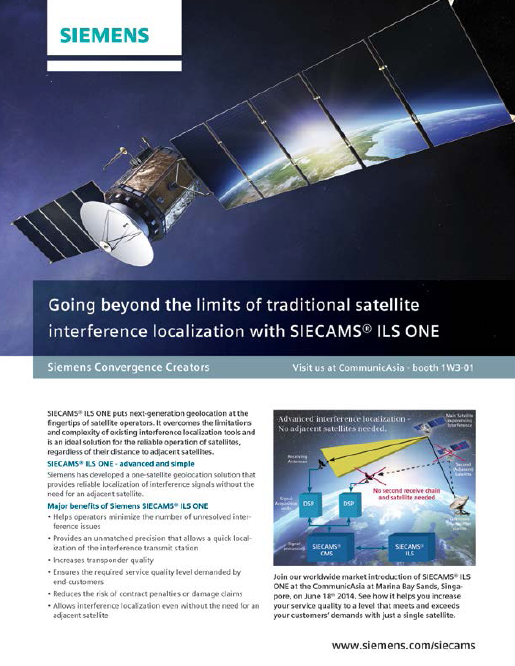 Headquartered in Hong Kong, with 14 international sales and support offices and 24 teleport operations, SpeedCast's infrastructure serves the requirements of customers globally. With more than 4,000 links on land and at sea supporting mission critical applications, SpeedCast has distinguished itself with a strong operational expertise and a highly efficient support organization, which are the foundation of SpeedCast's success. SpeedCast is majority owned by TA Associates.
Please visit http://www.speedcast.com/ for more info.
* * * * * * * * * * *
---
O3b Networks + Timor Telecom—Broadband Betterment
O3b Networks and Timor Telecom (TT) have announced an agreement for high throughput, low latency capacity that will enable Timor Telecom to provision new, much faster, high speed broadband, improving user experience and allowing for more and better services and content.

The use of O3b satellites, which are closer to the Earth than conventional geostationary satellites, reduces latency, increases Internet speed and improves voice and video quality for the user.
This change will allow Timor Telecom (TT), one of the first operators in the world to use this technology, to significantly increase its broadband coverage and improve the speed and quality of its services for corporate and private clients.
With more than 600,000 clients, TT is investing in technology innovation and supplying new services and products that meet the needs of its clients.
Following this change, TT has redesigned its Internet service offer for new and current clients and will be presenting, this month, its new mobile subscriber and broadband Internet campaigns.
The O3b Networks' infosite is accessible via http://www.o3bnetworks.com/
* * * * * * * * * * *
---
University of Alabama in Huntsville: How Do We Clean Up The Junkyard Orbiting Earth?
The biggest-sized junkyard in the world orbits Earth, and a University of Alabama in Huntsville (UAH) aerospace systems engineering graduate student said it's time to get active about reducing the debris field before we reach a tipping point beyond which we may not be able to do much.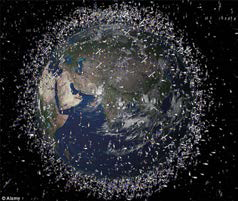 "Debris is the hot topic that nobody wants to touch," said Tom Percy. Percy is the primary author with his advisor, UAH Mechanical & Aerospace Engineering professor Dr. D. Brian Landrum, of a paper that outlines methods and policies that could be employed to mitigate space debris.
"I saw a need in the space community, with my systems engineering background, to walk people through the thought processes of how you apply a systems engineering approach to policy questions," Percy said.
In early April, according to news reports, the International Space Station (ISS) had to change position to avoid a space debris field of parts from an old Ariane 5 rocket launched by the European Space Agency that came within 1,000 feet of the station. It was the second time in three weeks ISS had to sidestep space junk.
Everything that gets shot into Low Earth Orbit (LEO) eventually becomes junk—even, one day, ISS itself. It's just a matter of time.Time is also a factor that can work against proper disposal of satellites nearing the end of their lives. Satellites now in orbit have been designed to carry a bit more fuel in their tanks for use when they get old, to propel them into an orbit where they will re-enter the atmosphere and burn up within 25 years or so.
However, because the current standards for being a good space neighbor by taking out your garbage are guidelines rather than mandates, there's nothing in place now to prevent the owner of a communications satellite from using that last bit of fuel to reboost its orbit and add more years to its longevity.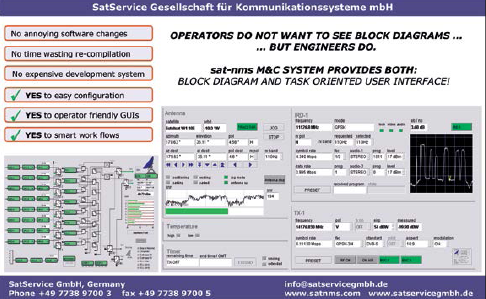 That's one way Percy said we get large space debris from dead satellites, along with spent rocket stages and panels and other big parts that come off in flight, or when space junk collides with other space junk or orbiting working satellites.
In 2009, the Iridium 33 and Cosmos 2251 satellites hit in the first accidental hypervelocity collision between two intact artificial satellites in Earth
orbit. Iridium was an operational communications satellite. Cosmos was Russian space junk and no longer actively controlled.
From the perspective of populated areas on Earth, big space junk is a worry.
"What we're really concerned about is the big stuff that comes in uncontrolled and breaks up in the atmosphere into big chunks," Percy said.
Larger objects are more likely to have parts survive re-entry, posing a potential risk to people on the ground. Think Skylab, big parts of which were strewn across Australia, if it had landed in New York.
But the biggest worry for satellites operating in orbit comes from the smaller debris, the stuff that's 1 centimeter to 10 cm in size—from marble to softball sized.
"We can't see that stuff from the ground, we can't see it with radar and we can't see it with satellites," Percy said.
"Yet small debris has the greatest potential to damage working satellites, rockets in flight or even the ISS.
"The big stuff we have a pretty good handle on, as far as where it is," he said.
"In the U.S., the Dept. of Defense tracks it. If we know where it is, we can move to avoid running into it," Percy said. "Because we can't see the smaller stuff, NASA predicts where it is but avoiding it is nearly impossible right now. Of course, tracking and removal are two very different things."
In 1978, NASA scientist Donald J. Kessler proposed a scenario now known as the Kessler Syndrome, or Kessler Effect, where the density of space junk reached a point that collisions between objects would cause a cascade that would generate further debris to promote added collisions, potentially rendering space exploration unfeasible for generations.
In his paper, Percy outlines policy initiatives and engineering solutions that could prevent that tipping point from being reached.
"The keystone issue is how to achieve a balance between commercial economic interests, practicality, regulation and global governmental cooperation," he said.
"What we're concentrating on now is the methods we can use to reduce space debris easier," Percy said. "The work I'm doing for my PhD is how to deal with the problem through design modifications or additions before a space vehicle is launched. "Working to equip future craft for their eventual removal could have a large impact," he said, because the size of the space community is growing quickly, from 16 nations two decades ago to 46 now.
Getting relatively new and emerging spacefaring countries like Saudi Arabia and India onboard with debris control that starts at the design and launch phases will do much to reduce the future problem, according to Percy.
Engineering solutions for future spacecraft depend on type and size, as well as orbit. A deployable sail attached to a satellite could gradually slow it in low Earth orbit so it eventually burns up in the atmosphere. Or a small and light dedicated ion propulsion pack can nudge a craft into contact with the atmosphere.
"Implementing these engineering solutions on satellites before launch is becoming more critical in the burgeoning age of cube satellites, when scores of satellites can be launched from a single rocket," said Dr. Landrum.
"Pre-launch engineered solutions will probably have to be coupled with some form of active debris removal system to clear older debris and avoid the Kessler Syndrome," Percy said.
"We're investing some time and resources into active debris removal and how that can be accomplished now.
"It's the point where the technology interfaces with governments and policies that still has to be mapped out.
"The way the regulations are now, they are more like guidelines," Percy said.
"There are pockets of groups all over the world that are looking at active debris removal," he said. "I don't think we're ready yet to say here's the way to do it. I'm optimistic that we can do something about it because there are enough people who know about the problem and want to fix it.
"The more conversations we have about the problem of space debris, the better traction the issue will have."
Journal Reference:
1. Thomas K. Percy, D. Brian Landrum. Investigation of national policy shifts to impact orbital debris environments. Space Policy, 2014; DOI: 10.1016/j.spacepol.2014.02.003