Speaking of wine, Vintners Own, where you create your own custom fine wine, is a "small-lot" barrel production facility located in Houston, Texas. A winery? In Texas? Absolutely!
Vintners Winery is dedicated to offering a full-service commercial winery process to help wine enthusiasts turn their passion into a business. Whether you plan to make 100 cases or 2,000 cases, Vintners Own handles all of the production necessary.
The Houston, Texas, location is a mere 10 minutes from The Galleria on the west end of The Heights. The state-of-the-art winery measures 5,000 square feet and is equipped with the most sophisticated machinery, tools and wine expertise available to the modern winemaker.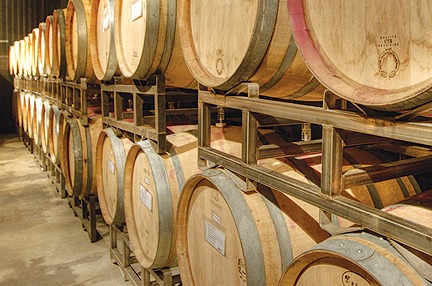 Specializing in everything from custom winemaking to storage and aging, Vintners Own was created by SatNews Publisher
Silvano Payne
and his business partner — only the highest quality grapes are sourced from the California Wine Country and cold-storage-shipped directly to the Houston facility. Each lot of wine is individually processed, from crush to bottle, and the end results are bottles of the customers' own wines, made by the client and unique to their specific tastes and choices.
If you live in, or are planning a trip to Houston, be certain to stop by and see for yourself what
Vintners Own
is all about... the true craft of winemaking.