The close of the month of July saw the satellite industry's 'Big Four' operators (Intelsat, SES, Eutelsat and Telesat) declare their latest financials.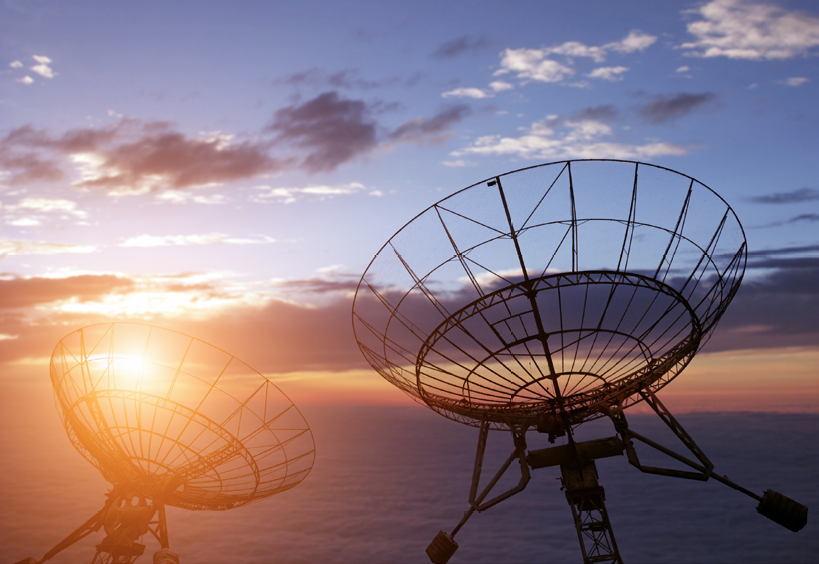 By and large, these companies showed some improvement on their positions in 2016. However, much more importantly, there was a greater sense of optimism emanating from the four businesses.
Worth remembering is that at precisely this time last year that one of the quartet when reporting their results added to an already perfect storm created in May of 2016 that had sent satellite confidence into free fall that resulted downgrades from market analysts and inflicted significant damage to share prices across the industry. Billions were eradicated from stock market valuations and extreme nervousness and market volatility was the result. One analyst at the time stated that since the release of the Eutelsat profit warning, rightly or wrongly, the market has had only fear and loathing for data business.
Giles Thorne, equity analyst at Jefferies, summed up the position neatly on July 28, saying, "It's been a little over a year since Eutelsat blew itself and the sector up on a clumsy downgrade. It's re-rated significantly off its lows as it has shown that the issues in its business are a long way from what the market was implying."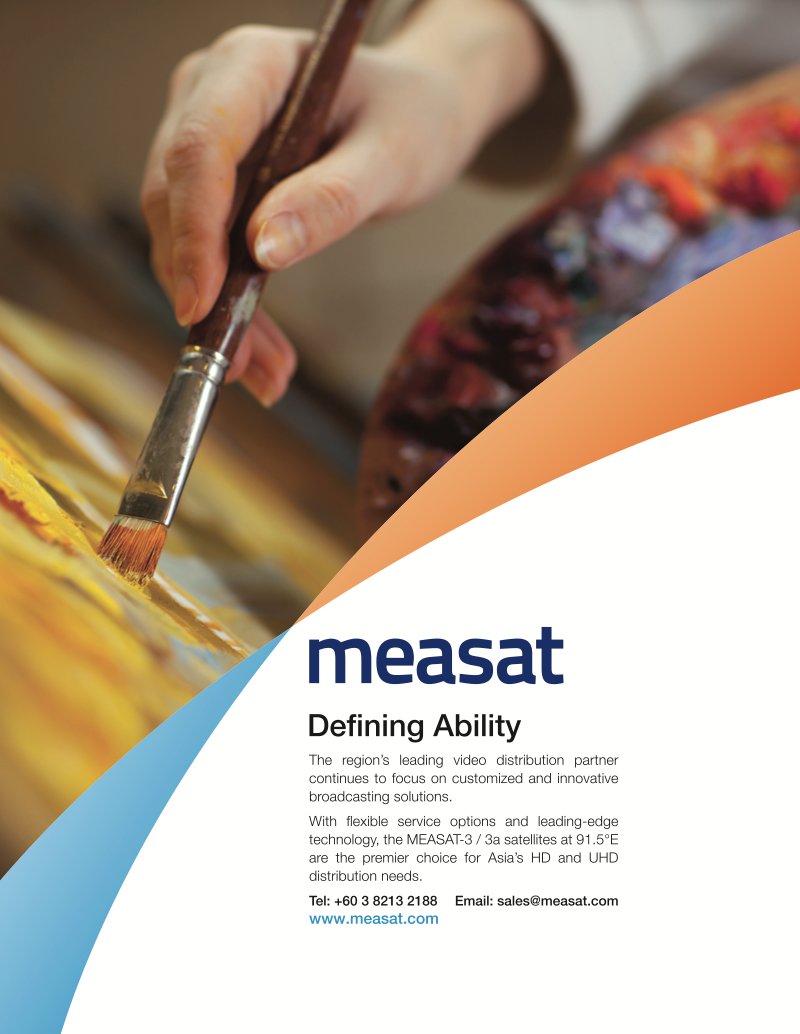 That nervousness still persists and operators are having to explain their plans and actions in extreme detail in an attempt to regain market confidence. There's a wonderful expression from a somewhat forgotten British prime minister, Harold Macmillan, when asked what was likely to blow a government's plans off course, replied, "Events, dear boy, events."
The same could be said of the satellite industry, especially for those players with a major stake in the DTH and video industry. Today's near-daily "events" are called Netflix, Amazon Video, Hulu and even Sling TV. These are the players which the consumer are embracing and there's no mystery that these entities represent threats with the hope they do not wholly manifest themselves impact fully for generations to come.
The past year's patience might be beginning to pay off, if the financial reports and associated commentary are any sort of guide.
As for July 2017's financials, Telesat kicked the week off with its three months statement ended June 30 and reported consolidated revenues of Can$226 million, or a decline of three percent (Can$6 million) from the same period in 2016. "The decline in revenue was primarily due to short-term services provided to another satellite operator in the second quarter of 2016, partially offset by favorable foreign exchange rate changes on the conversion of US dollar revenue, as the US dollar was approximately five percent stronger on average against the Canadian dollar than it was during Q2/2016. Excluding the impact of foreign exchange rate changes, revenue decreased by 5 percent (Can$12 million) compared to the same period in 2016," said Telesat.
For the six months ended June 30, 2017, revenue was Can$461 million, a decrease of 1 percent (Can$6 million) compared to the same period in 2016. When adjusted for changes in foreign exchange rates, revenues declined two percent (Can$9 million) compared to the same period in 2016. Operating expenses were Can$99 million, an increase of 11 percent (Can$10 million) from the first half of 2016. Telesat's all-important backlog fell from Can$4.1 billion at the end of Q1/2017 to Can$3.9 billion at the end of Q2/2017. The firm's EBITDA margin is probably the best in the industry, at 81.3 percent (82.5 percent a year ago).

However, in an equally positive note, CEO Dan Goldberg told analysts that the company would continue with their plans for LEO satellites due to their low latency (high speed) connectivity. Telesat will launch two LEO satellites later this year. Telesat has plans for as many as 117 LEO satellites and Goldberg told analysts that it was hard cash that was driving the company. "We're certainly not going to depart from that philosophy" for the low-orbiting constellation," he said.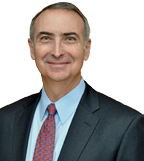 Intelsat unveiled their Q2 numbers on July 27 and CEO Steve Spengler said there were continued pricing pressures as services renew for certain wide-beam network services applications, creating a headwind to year-over-year growth. There had also been some non-renewals of capacity contracts. These pressures led to a fall in Intelsat's contracted backlog, from $8.5 billion in March 2017 to $8.2 billion as at June 31.There will be good news, helped by Intelsat 35e, which successfully launched on July 5, 2017 and began on orbit testing on July 24. The satellite is expected to enter into service in Q3/2017.
The planned Q3/2017 launch of Intelsat 37e on an Arianespace rocket will be the operator's final launch of 2017. The company said that while overall backlog was down, its new 'Epic' fleet grew their contracted backlog and is now comprised more than 140 clients.
Intelsat reported total revenue of $533.2 million and a net loss of $23.8 million for the three months ended June 30, 2017. "We are making progress on sales of Intelsat Epic services with several new contracts on Intelsat 33e now completed, demonstrating that our new satellites are delivering superior performance for our service provider customers," said Spengler. "The introduction of new Intelsat Epic enabled services, such as our operationally-efficient wireless solutions for 2G and 3G network extensions, expands our market opportunities as we continue to deploy the Intelsat Epic network. Progress on these optimized managed services, plus continued development of distributor relationships, support our return to growth as we complete our network deployment."
Intelsat reaffirmed their overall 2017 guidance — their Network Services division experienced a fall of six percent during the quarter-year, to $214.9 million. Intelsat's Media division saw revenues rise five percent, to $222.2 million. Government revenues fell eight percent to $86 million. CFO Jacques Kerrest stressed that Intelsat's finances — in spite of the failure of the OneWeb/SoftBank merger — were in good shape, and as for refinancing, "we will do something when we think it's appropriate."
Spengler's comments to analysts explained that new contracts had been won with important distributors in the Middle East. This includes contractors with Etisalat in the UAE and Saudi Telecom, and stressed that Intelsat's "robust program" would help drive growth. "We remain comfortable with the assessment we provided and as a result, today, we affirm our full year guidance for revenue and adjusted EBITDA."
Intelsat, along with the other 'Big Four' players, are winning valuable contracts in the aviation/mobility sectors from airliners and their own hopes and ambitions for In Flight Connectivity. Spengler noted that in the case of mobility, there is a very significant end-user demand from the airlines to provide connectivity for aircraft. And so, mobility service providers are out getting contracts with the airlines. They know what aircraft and what routes are required and then they go seek to put together the infrastructure for that. Their infrastructure decision is limited to satellite, that is what they are focused on. So that's how they evaluate the business case and they're making commitments quickly to meet that demand.
Spengler also spoke specifically about Intelsat's relationship with OneWeb. "Our partnership with OneWeb is very much connected to having long term supply and capability across LEO as well as GEO for the mobility sector whether — again, whether it's mobility — Aero or mobility maritime or other new emerging mobility applications. We still feel that there is a robust Ku-band ecosystem of technology that's going to continue to develop on the ground with antennas that are going to support the sector. And the fact is, right now, there is not the ability to have global networks in Ka-band today. Global networks are only possible in Ku-band."
On the question of the threat from 'Events' such as OTT, Spengler was also confident of the role satellite had to play. "OTT is a factor internationally, but when you look at developed markets, the terrestrial networks really aren't built at this point in time to have a material impact with OTT-type services. So, we expect that there is going to be a continuation of demand for television distribution across the developing world whether it's DTH or whether it's feeding cable head ends. And we're seeing that strength in our business and stability in that of our business as well."

Eutelsat's full year results were released on Friday, July 28. A 2.2 percent (like for like) fall in revenues for the year (from 1.529 billion euros last year to 1.477 billion euros) and a 2.7 percent fall in EBITDA profitability, the satellite operator turned in a significant 160.5 million euros improvement in free cashflow (from 247 million euros to 408 million euros) in the year to June 31.
Rodolphe Belmer, the company's CEO, said, "During the past year, we have delivered or over-delivered on all our financial commitments. In particular, our strong performance on free cash flow generation has enabled us to reduce net debt to below 3.3x EBITDA, and to recommend a strong, 10 percent rise in dividend. Our performance was supported by solid commercial momentum in our core video business and in other verticals — particularly mobile connectivity, as well as the strengthening of our financial profile. In consequence, we are on track to achieve top-line stability in FY 2017-18, with a return to slight growth thereafter."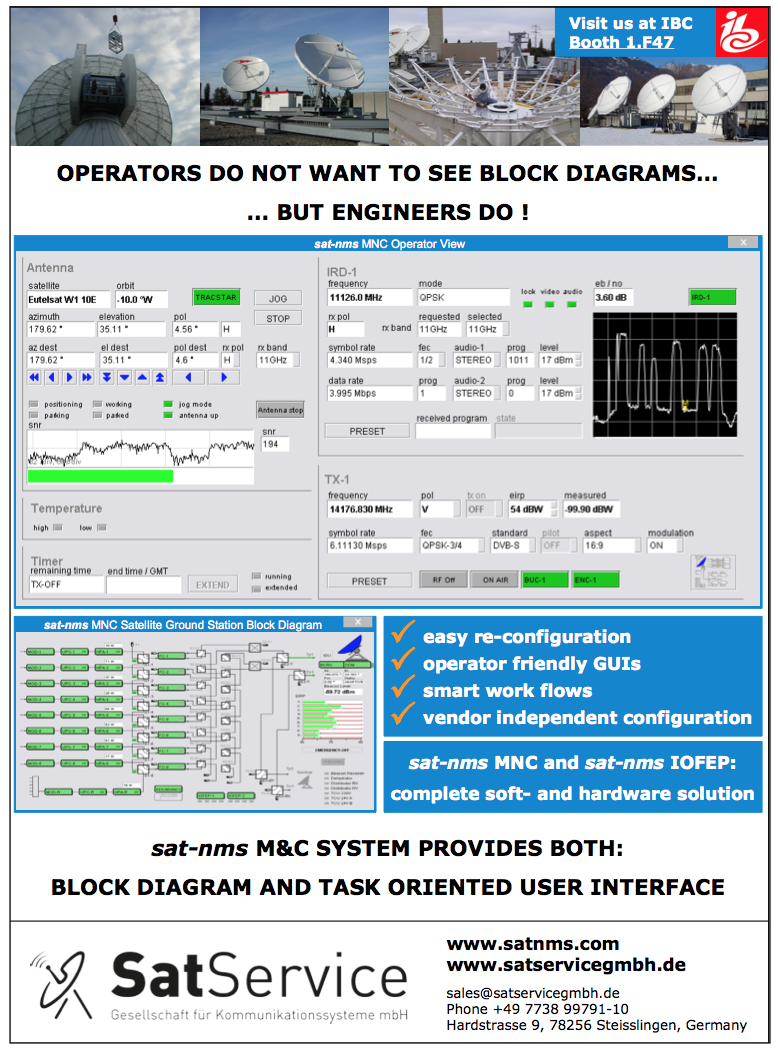 Eutelsat's all-important video segment saw accelerating take-up of H services on the firm's Hot Bird fleet, with "Significant contract renewals in Europe and in MENA with Arqiva at 28 degrees East, and Digiturk at 7 degrees East". However, the Broadcast segment also saw revenues fall back 2.2 percent, largely down to the rationalization (in other words 'loss') of capacity and the ending of its contract with TV d'Orange.
Eutelsat's overall fill-rate for its fleet stood at 67.9 percent (down from 70.9 percent in the previous year). Eutelsat's transponder count is up, from 1,328 to 1,372. The operator's contract backlog is also down eight percent, at 5.2 billion euros (from 5.6 billion euros) and EBITDA margin of 76.7 percent. Belmer told analysts that the company's dividend to shareholders would rise usefully by 10 percent to 1.21 euros per share.
He updated analysts on the company's cost-saving plans and various asset disposals through the year, not least the sale of its holdings in Hispasat. Belmer stressed that the company's aim was to return to "top-line growth" and maximizing its existing assets to improve free cashflow and "from 2019 onwards, reach onto growth in the medium term by building on our core video business and in the longer term, paving the way to capture the connectivity opportunity. UHD is coming at lower pace evidently because it's only the beginning of this technology, but still we have five UHD — commercial UHD channels on our fleet and well within our plan. As you know in the next three years we should reach 20."
Belmer, and deputy CEO Michel Azibert talked positively of improvements in transponder lease rentals at a "slight price increase," which has to be good news following on from regular reports of lease prices being squeezed. "[They] are a sign that what we have consistently saying that our video business is resilient and has room for slight growth going forward. It's proven with what - there are indications that it's true because of those two very important contracts [Arqiva and DigiTurk renewals]."
One element touched on by Belmer was Eutelsat's litigation — with ViaSat and Panasonic Aviation — against Inmarsat over that firm's S-band usage and plans for Europe. "We believe that we have a very strong case that we have brought to the General Court Of Justice with our claim that the usage of the license (in the 2 gigahertz license issued by the European Union) was a distortion of usage.
The license has been attributed back in 2008 with certain conditions, which are not respected at all and we think we have a very strong [case]. And that's why we joined the ViaSat litigation. And second, we most probably will engage in litigation at the local level, if needed."
Questioned on the call, Eutelsat's management were clear that the recent renewals (Arqiva and DigiTurk) had seen flat volumes and price increases resulting in absolute revenue from Arqiva set to rise in FY18.
Giles Thorne (Jefferies) commented, "Along with the DigiTurk renewal at 7 degrees East ("a good renewal in a difficult political context"), management feel they have validated what they've always said, that video revenue trends should be resilient. For video 'constructionists' like us, this is a critical data point — for the 'deconstructionists,' this will momentarily allay, although not expire, the view that satellite video is doomed to decline. Elsewhere, we note the message that the HD promotional strategy has proven very successful (30 percent y-o-y in
HD channels)."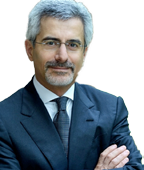 SES completed the week with its half-yearly results, reporting a growing backlog and improving trends. SES said that revenues were up 9.6 percent to 1.049 billion euros and that the firm had achieved an EBITDA margin of 65.5 percent (66.4 percent last year) and an operating profit margin of 29.2 percent (31.3 percent last year). SES' all-important contracted backlog rose from 7.3 billion euros to 7.5 billion euros. Generally, however, the SES report was a 'steady as it goes,' given that SES says the firm is enjoying an improving trend in its video division; however, Q2 revenues are falling 1.9 percent (Q1/2017 fall was down 4.2 percent).
Karim Michel Sabbagh, President and CEO, said, "SES continues to make a positive start to 2017 and is well positioned to generate sustained growth and improving returns. SES Video continues to deliver differentiated services and enhance the viewing experience, with the proportion of integrated solutions nearly doubling versus last year. The improving trend in Q2 2017 underpins our stable outlook for 2017 before the temporary impact of changes due to launch schedule and satellite health, which are expected to result in a slight decline.
"SES Networks' distributed network capabilities are driving strong growth across our data-centric verticals, expanding with global fixed data, aeronautical, maritime and government clients. The development agreement, signed today, with Boeing is the latest milestone in delivering next generation technology that will form the basis for SES's future network and will expand the future
addressable market."
As of June 30, 2017, SES's global fleet carried a total of 7,741 TV channels, representing a y-o-y increase of four percent. SES's HDTV channel count grew by six percent, y-o-y, to 2,587 channels, while the SES satellite network now also carries 20 commercial UHD channels (as of June 30, 2016, that number was 16), including regional variations. Consequently, HD penetration increased from 32.7 percent to 33.4 percent over the last 12 months. Over that same period of time, the proportion of total channels broadcast in MPEG-4 increased from 58.9 percent to 63.5 percent of SES's total TV channels.
SES' Networks division saw revenues grow 24.9 percent to 343.4 million euros (up 7.5 percent like for like). SES' Mobility division also saw a strong half-year, with revenue growth up 88.1 percent to 83.8 million euros (up 37.1 percent like for like). Sabbagh reported that SES Video growth for FY 20171 is expected to be stable, in line with the previous outlook, before the combined impact of the later launches and changes in satellite health. Including the temporary impact of these changes, SES Video is expected to decline slightly in FY 2017, returning to growth thereafter.
The previous targets for the three SES Networks verticals are all re-affirmed. For FY 2017, SES is targeting a return to growth in Fixed Data, strong growth in Mobility and stable-to-slight growth in Government.
SES's future revenue trajectory will benefit from the contribution of recently added and forthcoming GEO-MEO investments, which are planned to be launched by the end of 2019 and are expected to generate incremental annualized revenue of up to 750 million euros (equivalent to around 35 percent of 2016 group revenue) at 'steady-state.' More than 30 percent of this revenue is already contracted.
However, there are anxieties, not least of which is the health of SES fleet. The well-publicized failure of AMC-9 and the lost revenues of some 15 to 18 million euros, and the less publicized problems with NSS806 (representing a loss of 7 to 9 million euros) prompted Sami Kassab, analyst at Exane/BNP-Paribas, to suggest that "30 percent of all satellites on the SES fleet have encountered technical anomalies, the highest rate in the industry." If correct, this is not the sort of performance reliability that would generate confidence in any business.
Kassab, in general, favors Eutelsat in his reports and has trimmed SES' EPS by 5 percent "for 2017 and 2018, reflecting a combination of launch delays, technical anomalies and forex (c. 30 percent of the 2018 cut). We still consider the stock to be generously valued in the context of an ongoing, disappointing, top line performance," he stated in his summary note on July 28 and with a miserable 20 euros per share target price.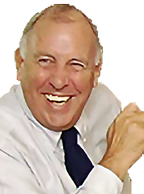 And this is certainly worth repeating... never forget, "Events, dear boy, events!"
Senior Contributor Chris Forrester is a well-known broadcast journalist and industry consultant. He reports on all aspects of broadcasting with special emphasis on content, the business of television and emerging applications. He founded Rapid TV News and has edited Interspace and its successor, Inside Satellite TV since 1996. He also files for Advanced-Television.com. In November of 1998, Chris was appointed an Associate (professor) of the prestigious Adham Center for Television Journalism, part of the American University in Cairo (AUC), in recognition of his extensive coverage of the Arab media market.
---