Four of the leading executives at OneWeb offer their insights into the business cases for their company and discuss the firm's operations for the planned, worldwide, communications connectivity model.


Carole Plessy is Head of Maritime Commercial Development for OneWeb. Carole joined OneWeb in 2018 with a background in satellite telecommunications and more than 20 years of business leadership and experience working across R&D and complex project management and product integration. Carole has extensive knowledge of the Maritime sector based on her previous role at Inmarsat, where she was Senior Director of Digital Products and, prior to that, Director of Maritime Product Development, responsible for new product delivery from concept to launch.
______________________________________________________
Ms. Plessy, what is OneWeb's aspirations for connectivity within the maritime industry during the next five years?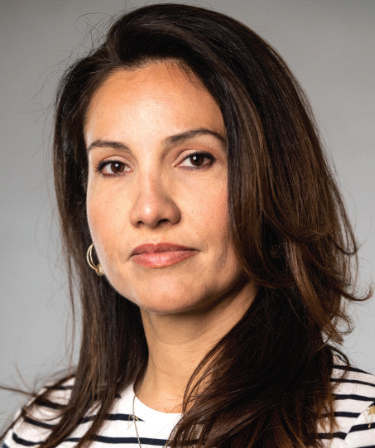 Carole Plessy
Carole Plessy
There is currently a stark digital divide between connectivity on land and at sea which has limited the progress of the maritime industry's digital evolution. Vessels still have vast untapped potential to drive tech-enabled efficiencies and environmental improvements. Nearly 1.7 million seafarers on merchant ships alone, are also unable to reliably and cost- effectively contact home. We have a vision that access to data at sea should be as seamless and simple as it is on land and we are committed to making this a reality in the near term.
In the next few years, we are expecting to see the phase out of outdated, one-size-fits-all services and the establishment of a selection of tailored, customizable broadband channels, services and the establishment of a selection of tailored, custo allowing vessel operators to access data based on their needs.
Data speeds will also increase. With a high throughput, low latency global network is bringing terrestrial-like connectivity to operations at sea. For context, from 2023, OneWeb is offering speeds which are up to 10x faster than GEO solutions claims, while providing seamless global coverage including throughout the Arctic. In addition to opening up new trade routes, this enables the use of real-time data to enable remote operations, environmental monitoring especially on sensitive routes, real time video and cloud syncing can be used as standard, even on deep sea vessels.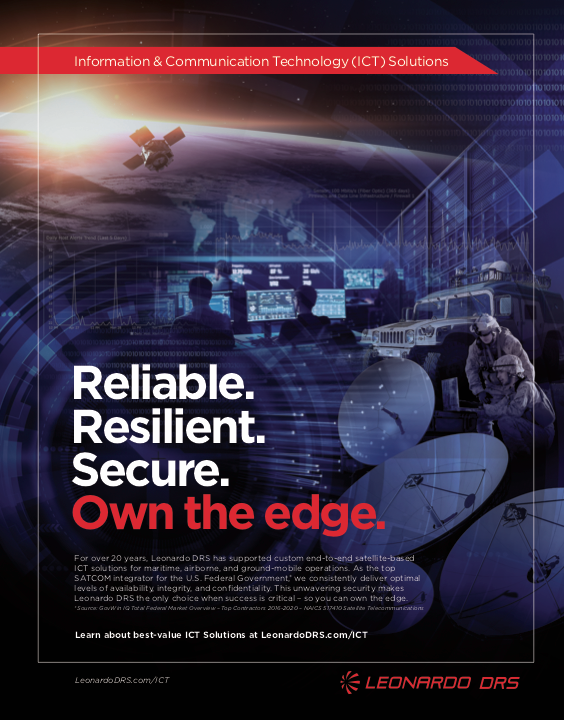 There is no doubt we will see a complete digital transformation of the maritime industry and improved connectivity will be part of the catalyst. By enabling digitalization to become more accessible and reliable, fleets including container ships, cruise liners and fishing vessels, will have greater capacity to successfully navigate market challenges and become more resilient, responsible and profitable.
We know that access to data won't solve every challenge on its own. But, by improving the communications and information exchange, ship owners and operators will be better equipped to improve their environmental performance, manage crew welfare and social impacts, increase the accuracy of regulatory reporting and support the governance of the oceans.
What current trends are you seeing in the maritime market and what opportunities does this bring?
Carole Plessy
A key trend we have seen come to the fore over the last couple of years, are the challenging circumstances facing seafarers who are at the forefront of global trade. From extended contracts on vessels, the challenges in returning home, and unexpected quarantines, ultimately, seafarers have suffered as unseen front line workers in the pandemic.
One issue being highlighted is the inability to contact home either at all or without paying extortionate fees. In The Mission to Seafarers' Seafarer Happiness Index for 2021, seafarers reported the desire to leave their careers largely due to the impact of lack of connectivity on their mental wellbeing. This situation is still likely to have a negative effect on attracting and retaining essential maritime talent, even when operations fully return to 'business as usual'.
High-speed, low-latency services would enable them to enjoy social media and live video chats and contact friends and loved ones at times they need it. Connectivity has become fundamental to crew welfare whether seafarers are working on a merchant ship or a superyacht, and is increasingly perceived as a basic human right - seafarers should expect the same level of connectivity at sea as they get at home.
Access to data also greatly expands the possibilities for training and personal development at sea. This can help attract and retain the best crew, build loyalty and boost performance. Shipping companies are realizing that connectivity is a key element impacting seafarers, and vessel safety, and with this allows us to empower ship owners and operators to improve crew welfare and safety onboard vessels.
---
---
Seafarer wellbeing is just one 'social' aspect of the multiple ESG considerations that the maritime industry is trying to solve. The most significant one being its mandate to improve its environmental footprint, particularly the drive to become net zero by 2050.
Despite the complexity for ship operators of developing sound ESG strategies, there is an active role for data to drive effectiveness and an essential role for connectivity to support it. With better data insights, the industry will be more equipped to improve environmental performance, manage crew welfare, increase the accuracy of regulatory reporting and support the governance of the oceans. Fleets will then have the potential to become a valuable seaborne, carbon neutral data platform that boosts supply chain transparency and assist ESG decision-making amongst customers, financiers and suppliers, as well as becoming a key contributor to the performance of sustainable value chains.
______________________________________________________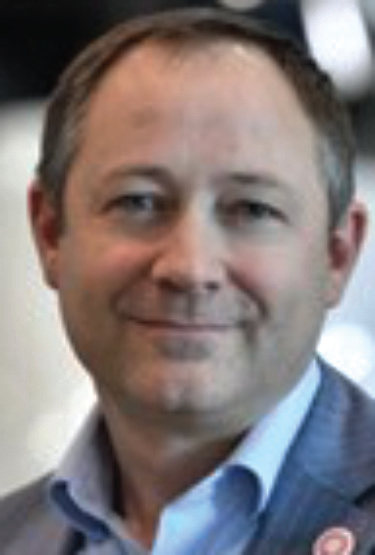 Dylan Browne
Dylan Browne brings almost 30 years of experience in military and commercial satellite manufacturing, operations and sales for both satellite communications and Earth Observation (EO) missions. In his prior role as Chief Operating Officer at COMSAT Inc. he was responsible for both the day to day operations and business strategy of COMSAT's U.S. and International Mil/Gov programs and the development of new services for US DoD customers AMC, NAVAIR, SOCOM to include the adaptation of Iridium's Certus constellation based services for NATO, Australian Defence Force and UK MoD. Prior to his role at COMSAT, he was Chief Commercial Officer of the U.S. office of Airbus Defense and Space
Mr. Browne, how does OneWeb support First Responders?
Dylan Browne
Deployed at short notice into any type of scenario, First Responders must benefit from seamless and resilient connectivity to ensure maximum levels in operational effectiveness.
Whether it be the support of Law Enforcement, Paramedics, Fire Departments or Civil Defence Agencies, OneWeb is ideally positioned to provide First Responders with ubiquitous connectivity, applications and benefits anywhere in the World, at any time.
OneWeb's global constellation of Low Earth Orbit (LEO) satellites, gateways and user terminals ensure resilient voice and data communications, even in the most disadvantaged of areas. First Responders can exploit data throughput at high speeds and latency levels less than 100ms roundtrip, maximizing situational awareness and enabling near real-time command and control.
To that end, OneWeb is partnering with UK-based, Excelerate Technology, a technology partner to First Responders in the UK and globally to enable such things as additional and improved real-time services, improved patient care, and situational awareness. First Responders, Government Organisations through to paramedics on the ground and telemedicine applications can all benefit from seeing additional, resilient connectivity services integrated into their work.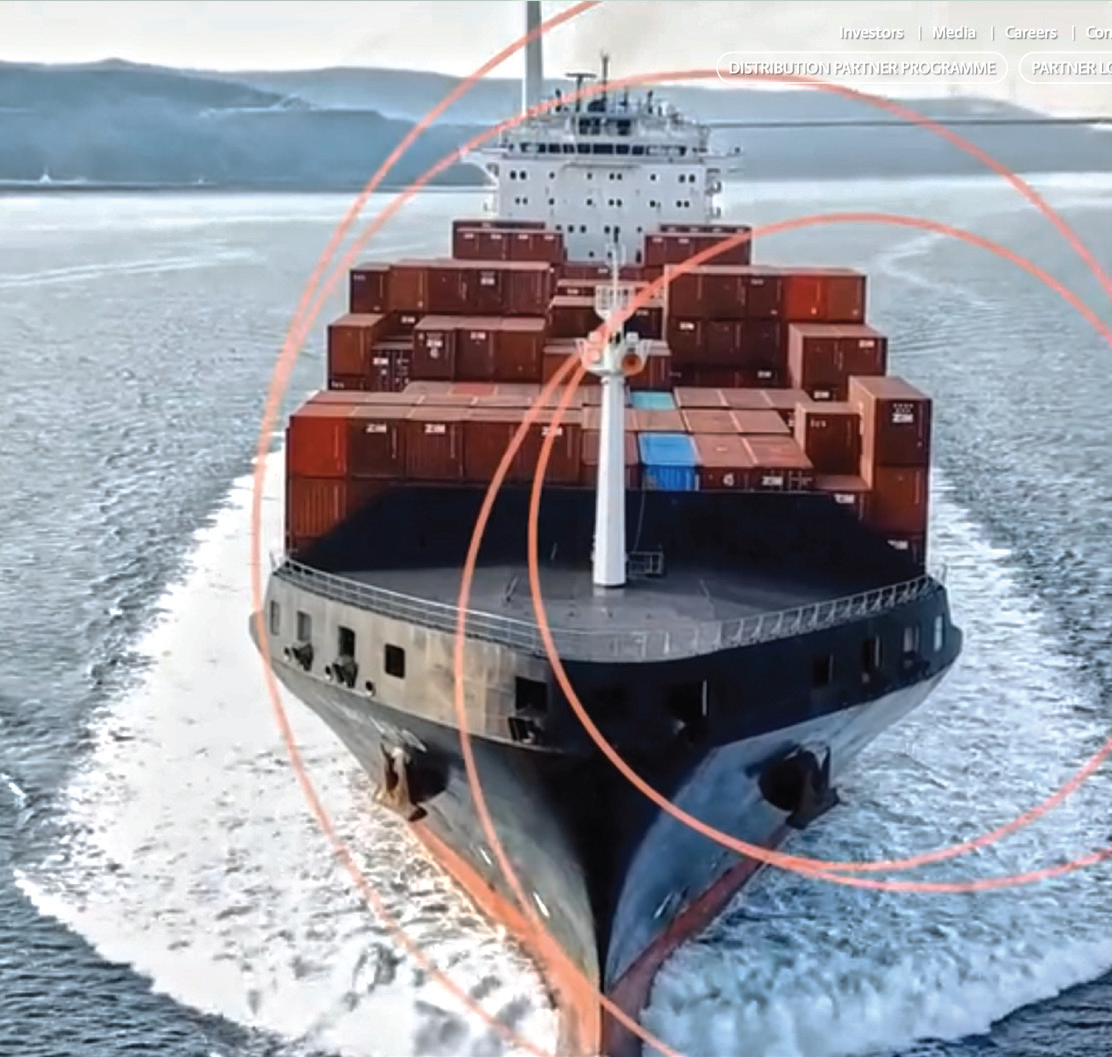 OneWeb's LEO-based satellite communications can be operated as a standalone solution or in working with partners like Excelerate, it can be integrated into their solution to help ensure data is shared in a timely manner between dispatched teams or individual personnel and their headquarters, each other or cooperating agencies to optimize decision-making.
Through the partnership with Excelerate Technology, OneWeb also allows First Responders and health service personnel to fully exploit 5G network connectivity for telemedicine procedures, thereby reducing requirement for unnecessary hospital admissions.
There are many exciting ways that OneWeb's LEO network can play a key role in safety and security and we are looking forward to seeing the impact of our work through our partners.
How does OneWeb support Humanitarian Aid and Disaster Relief operations?
Dylan Browne
Humanitarian Aid/Disaster Relief (HADR) missions typically take place in some of the most disadvantaged and remote areas of the World.
Whether featuring United Nations Disaster Assessment and Coordination (UNDAC), International Committee of the Red Cross or unilateral Government Agencies, OneWeb provides the connectivity required to successfully undertake HADR mission sets anywhere in the World, at any time.
Our truly global constellation of Low Earth Orbit (LEO) satellites, gateways and user terminals, provides Government and Non-Government Agencies with rapidly deployable, consistently available and resilient voice and data communications.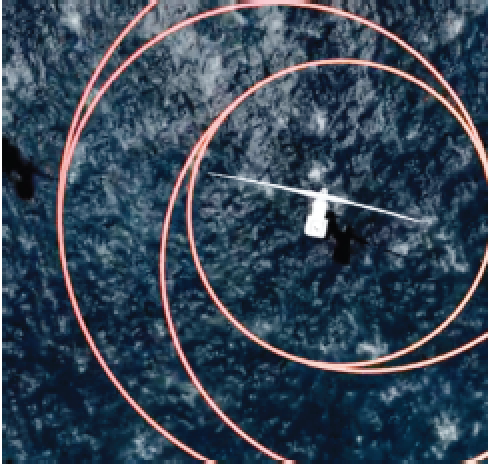 Customers benefit from 99.7% global coverage, including the Arctic; high speed data throughput; and latency rates less than 100ms roundtrip. OneWeb also ensures beyond line of sight connectivity and real-time command and control between forward-deployed teams and headquarters often located hundreds or even thousands of miles away, to maximize chances of mission success.
LEO-based connectivity can also be integrated into Primary, Alternative, Contingency and LEO-based connectivity can also be integra Emergency (PACE) communications plans.
Designed with reduced size, weight and power specifications, multi-domain user terminals can be carried by dismounted personnel and integrated on board tactical ground vehicles, surface vessels and manned/unmanned aircraft to support operations in the most inaccessible parts of the globe.
OneWeb stands ready to support some of the most complex operations in the World, saving lives and providing relief to those who need it.


Ben Griffin has more than 20 years' experience in IFC, with notable contributions to companies such as ARINC, AeroMobile, Inmarsat and currently OneWeb. Ben's career in IFC has developed alongside the fast-paced change from narrow band to true broadband connectivity and now, at OneWeb, is responsible for delivering terrestrial- like connectivity solutions to aviation customers in all parts of the aircraft, passengers and crew alike. Ben brings a wealth of experience from the IFC service provision perspective, including significant satellite provider insight spanning both GEO and LEO technologies. Now based in the UK, Ben has also enjoyed 13 years in the Middle East giving him a broad experience of business in MEA and APAC regions.
____________________________________
Mr. Griffin, how is OneWeb pushing the boundaries of inflight connectivity (IFC)?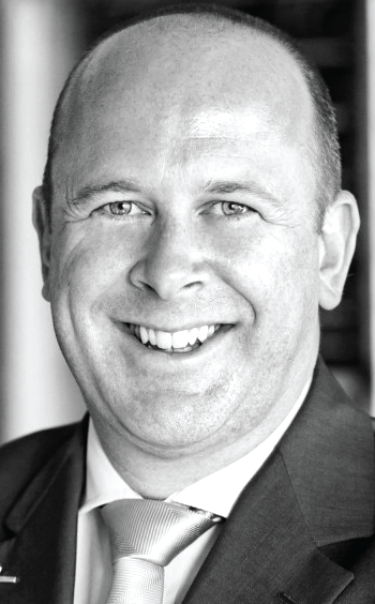 Ben Griffin
By 2023, Gen Z will be the largest group of global consumers and research tells us that these guys love to travel. The tech savvy young adults who make up the flying public of tomorrow have never known a life without the internet and most of them (58% according to The Center for Generational Kinetics) get very uncomfortable after just four hours without access to it. Just imagine how important the internet and online experiences will be for the generations coming after them!
With the advent of 5G and connected handheld devices growing more prevalent and more powerful by the day, it's clear that airlines need to make smart connectivity decisions now if they plan to keep up with the technological demands of future travelers.
There's a lot of talk in the airline industry right now about "managing expectations" when it comes to passenger connectivity, but at OneWeb we don't think this should be the approach. Instead of managing expectations, we should be fueling imaginations. We're launching a service that's robust enough to enable all passengers on a given aircraft to use internet in any way they see fit and never experience lag.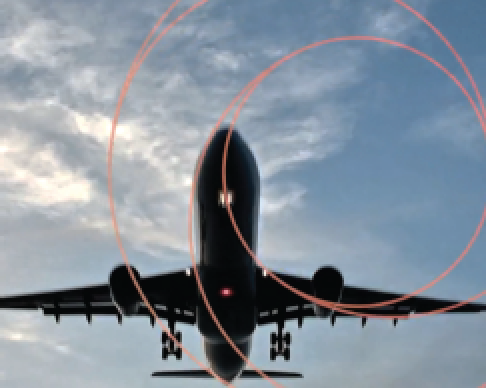 The inflight connectivity offered over OneWeb's LEO constellation will offer a much richer experience than their GEO cousins. This is key, especially when we take into consideration how demand for bandwidth in the air will evolve as Gen Z fine-tunes its taste for travel. OneWeb's coverage will be truly global a point of real significance for airlines traversing polar and equatorial regions where GEO satellites often struggle to deliver consistent bandwidth. Our recently announced agreement with GDC Advanced Technology paves the way for development of electronically steered antennas that will maximize throughput on any size fuselage.
All this adds up to a service that will finally allow airlines to deliver the seamless connected experiences onboard that their passengers' increasingly demand. The sheer speed and low- latency of OneWeb's solution will mean that Alex in 32F can stream the football game, Naomi in 15C can snag a last minute hotel room for when she lands, the Instagram star in 1A can 'go live' with her followers, the hardcore gamers at the back of the plane will be able to compete with opponents on the ground, and Ali can seamlessly and consistently access the cloud to work on their presentation… and all this can happen simultaneously. The key differentiator here is the low latency which is ten times faster than that possible through the GEO networks.
Each airline will have a different approach to the business model around our service, depending on their operations, their passenger demographic and connectivity need. But whether they opt for free, paid or sponsored access, they'll also be considering how IFC can benefit crew, maintenance teams, and pilots.
Connectivity even benefits airlines looking to reduce emissions by helping pilots and ATC optimize flight paths in real-time. And that's great news… because aside from being passionate about travel and wanting to say connected on the go, research shows that Gen Z are more likely to choose brands that show love for the planet through sustainability efforts.


Eric Gillenwater leads OneWeb's carrier and enterprise business and is responsible for engaging distribution partners which can bring OneWeb's game-changing enterprise-grade connectivity solutions to market. Eric ensures the enterprise market is taking full advantage of OneWeb's LEO network capabilities which will offer unprecedented speed and low latency connectivity to customers. He brings 20+ years of global telecommunications experience to OneWeb, most recently with Airtel for seven years as Vice President and Business Head of Airtel USA.
______________________________________
How will OneWeb's LEO network affect rural and remote communities — bringing connectivity to places who have never experienced the benefits?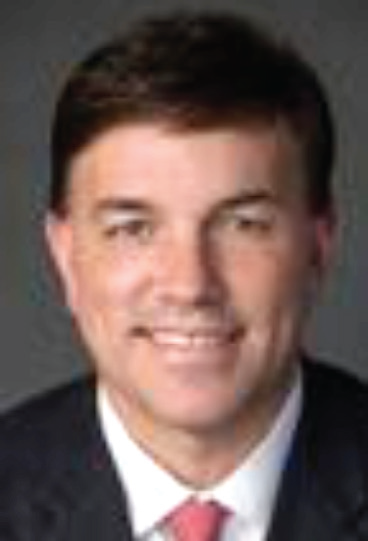 Eric Gillenwater
Digital infrastructure has become a priority for governments, businesses and communities globally. We think that our global connectivity service brings an incredible opportunity to address the digital divide, and to help close it.
For places where fiber is not feasible, or where existing solutions simply cannot provide the required classes of service, OneWeb is here to fill the void. Reliable, resilient connectivity will support resource and economic development, advance public health and safety, and, we believe, will truly empower people in un-served and underserved communities.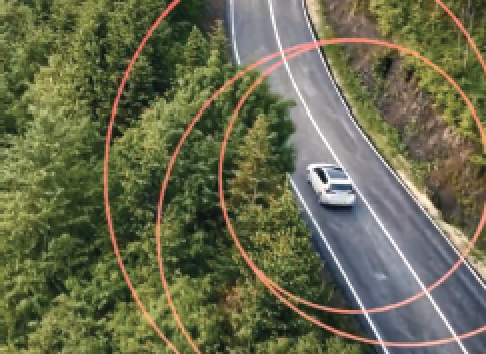 The low latency and high bandwidth of the network enables access to digital services such as remote learning, healthcare, e-commerce, and telework, supporting a range of benefits for many industries. The LEO technology also supports critical business applications in these hard-to-reach areas, opening new opportunities for economic expansion. We are looking forward to working in these communities around the world to make a difference.
How does OneWeb's solution fit into the already existing connectivity ecosystem for enterprises?
Eric Gillenwater
Our solution complements existing technology to bring new and enhanced applications into play. Our model is that of a Distribution Partner arrangement. We want to work with as many existing players as we can — for the benefit of our customers and to the existing providers.
We are not here to displace fiber.
We actually want to work with the carriers who can then ultimately best serve their end users. We want to be part of the solution, not a standalone solution. The ability to support low-latency applications opens a whole new world of use cases that are now possible. With improved productivity, health and safety, asset tracking, environmental monitoring, crew scheduling, and employee welfare – working together with our partners, we can have a great impact on many industries.
We believe that our unique network plays a crucial in providing connectivity to drive transformational change.
oneweb.net
---