With the rate of technological changes throughout our industry, occasionally the human factor can get lost in the noise.

All over the world teleport operators are asked the same question, "What is it you do?"
At which point, the teleport representative—whether they be of an engineering or sales and marketing discipline—will reply with more TLAs (Three Letter Acronyms) than you can take a brass-handled stick to with… "Oh we do VSAT, IP, MPEG2, MPEG4, H264—and H265… sometimes with HEVC for UHDTV and in 4K…but 8K is coming too… or we might backhaul your GSM unless you just need a thick pipe of IP for remote access; unless of course you're just interested in TT&C. "
Then, they may go on to ad, "On the other hand, we could convert NTSC to PAL for you and deliver it to the right STB. And don't forget we can FEC from one-half to nine-tenths, but mostly three-quarters for 8PSK in the broadcast market. And don't even get me started on DVBS2x where my gradation of my modcod is so finely stepped I can maximize your throughput to the nth degree—and that's even without ACM"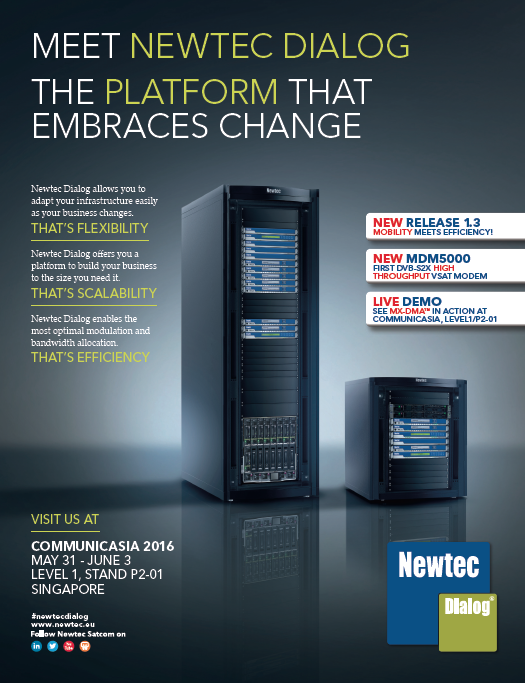 These are inclusions that have probably populated every PowerPoint presentation any of us have seen during the circuit of exhibitions and conferences for the last 15 years. However, this really isn't what we do… that's how we do what we do.
What we really do is bring people together. Whether via broadcasting cultural content from home, or helping those in remote locations to connect with the rest of the world via the Internet, bringing business to faraway offices, offshore or even out at sea, it's the human connection that really makes a significant difference.
Over the last 20 years or so, world travel has become commonplace, even to the point of the mundane. The growth of diaspora populations originating from nations all over the world has increased dramatically—the movement of the national populations of Europe is a good example.
Often, one of the first activities many travelers engage in when they get to their destination is to call home. As master lyricist Neville Holder once said so eloquently, "The call of home is loud," and that's the case for most of us. On a business trip, for example, a British businessperson will naturally roll through the hotel TV channels until they alight on the BBC news channel—in the same way an American might search for the familiarity of a Fox News or CNN or how someone from Turkey will seek out TRT.
Naturally, news is important, especially for those visiting abroad for a short period of time. However, what of the folk who travel and stay, perhaps purchasing a new home, in a new country, where they learn a new language and, for a variety of personal reasons, decide to settle and live within an entirely new culture.
Personally, I've never really understood the term 'ex-pat,' which always sounded to me as if by leaving your point of origin, you lose some right to have a feeling of belonging to your roots. Ex patriot? I think not.
In my view, the majority of people living overseas experience a feeling of increased patriotism and belonging and have a genuine yearning to keep up with what is going on at home and to enjoy programming that is well-known and comforting in their own language. Even—and you might say especially—for those members of the world's security services who work overseas, the need to access Skype or Facebook to make contact with home is crucially important to them.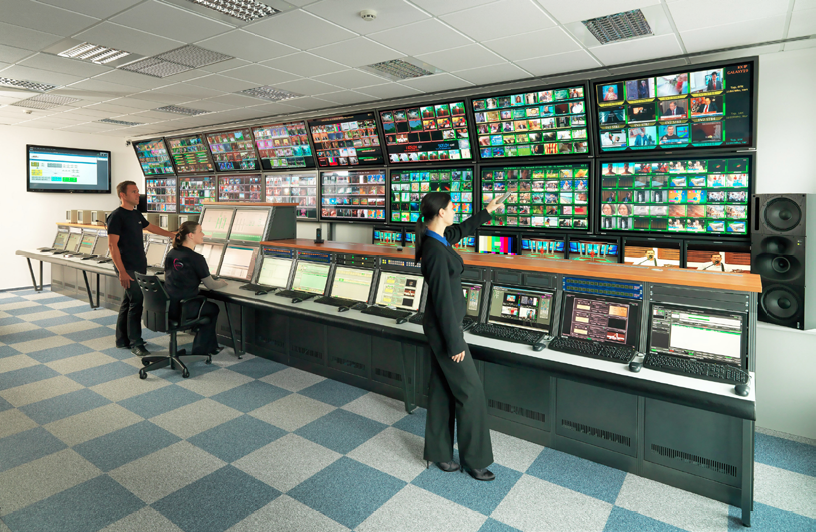 There are many reports regarding the world's migrated people, notably from places such as India—with reportedly some 3.25 million people of Indian origin living in North America, 1.5 million in the UK, more than 3 million in the Middle East and, again, more than 3 million in South Africa.
The statistics relating to China are also dazzling—3.5 million in the US, 1.4 million in Canada, 1 million in Russia. Another example that you might find surprising—the 1.3 million people who have migrated to Peru from China. Quite amazing what you one discover with some studious Googling!
Whether the country of origin is a population powerhouse such s China or India, or a smaller emergent economy, the increasing mobility and migration of people suggests that there is a significant need all over the globe for information and entertainment programming from home.
Of course, it's not just where you're from—there are other significant factors, as well, that are primarily language and religion. Across the African continent, there is a demand for francophone programming—in DRC,
Madagascar, Cameroon and the Ivory Coast, to name but a few. Additionally, in Canada as well as in some of France's neighboring European countries, such factors are absolute necessities.
There are a plethora of religious channels worldwide. Whether the faith be Christian, Islam, Hindu, Sikhism or Judaism, there's a network of satellites, fiber, terrestrial TV or Internet already in place to extend the reach of their religious ministrations.
The need and requirement to bring people together is equally applicable in a business context, as there is no doubt that every vertical sector or industry is its own unique community of people with shared interests. Suppliers need to speak to customers, service providers need to speak to complementary partners, and everyone needs to speak with their colleagues, wherever they are and whenever the requirement arises, 24/7, 365 days a year.
Today's satellite solutions have powerfully demonstrated how business runs better when communications are reliable. Whether you are building business in a highly developed or in an emerging economy, offshore, or even in the air, satellite connectivity is there.
Today we don't think twice about contacting someone on-board a rig off the Nigerian coast. Similarly, we expect a credit card transaction at a gas station in Kazakhstan to be successfully completed.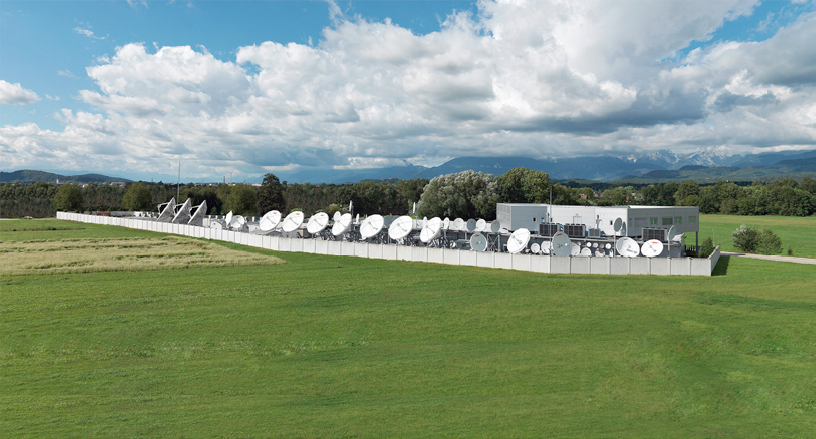 All in the satellite industry play an important role in creating the conduit for communications, culture and commerce across continents for the communities of the world. When you're next asked, "What does your teleport do?"
Give them a new TLA… WTPLEE… we touch people's lives, everywhere, every day.
STN helps broadcasters deliver content to audiences using world-class technology and expertise. STN transmits more than 650 TV channels, delivering global service via satellite and fiber from its state-of-the-art teleport facilities in Slovenia.
STN provides playout, encryption, and channel localization services, enabling a range of customers, from global media leaders to multiscreen start-ups, to rapidly and efficiently deploy quality services. STN was recently named Independent Teleport Operator of the Year 2016 by the World Teleport Association.
---