ETL Systems StingRay debuts
ETL Systems will be launching their StingRay DWDM (Dense Wavelength Division Multiplexing) solution at IBC at booth 1.A33.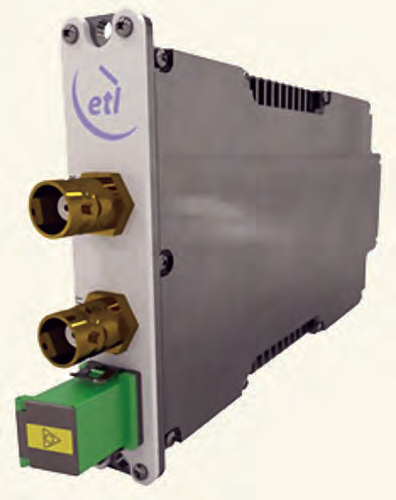 ETL Systems' StingRay200 DWDM AGC
L-band Transmit Fiber Converter
with Mon port.
The solution enables high-quality distribution between a satellite antenna and a remote control room.
Using DWDM technology, multiple signals can be transmitted and received over distances of up to 100s of kilometers through a single fiber cable and also offers the potential to deliver redundancy by adding an additional fiber connection.
The StingRay DWDM is able to maintain a much finer optical spectrum, enabling it to distribute up to 40 channels through one single fiber cable. It is able to cover much larger distances before suffering any signal loss.

The addition of pre-amp and post-amp Erbium Doped Fiber Amplifiers from ETL Systems further reduces the effects of any potential optical
signal loss.
ETL Systems will also be demonstrating their existing StingRay CWDM (Coarse Wavelength Division Multiplexing) solution, which combines eight optical signals on a single fiber by using different wavelengths.
Other products on display will include the company's Griffin Redundancy Switch, which provides signal redundancy for satellite modulators, downconverters, or modems, and its Hurricane Matrix, which provides L-band routing for as many as 64 input and output feeds.
Ian Hilditch, CEO, ETL Systems, said that satellite is under increasing pressure to deliver high performance and quality in all environments. This is mainly fueled by growing competition, covering a range of applications, all vying to deliver multiple services across diverse locations.
Both CWDM and DWDM represent great potential for the satellite industry to deliver RF signals much more cost-efficiently and over
large distances.
www.etlsystems.com/
---
STN has WTA certification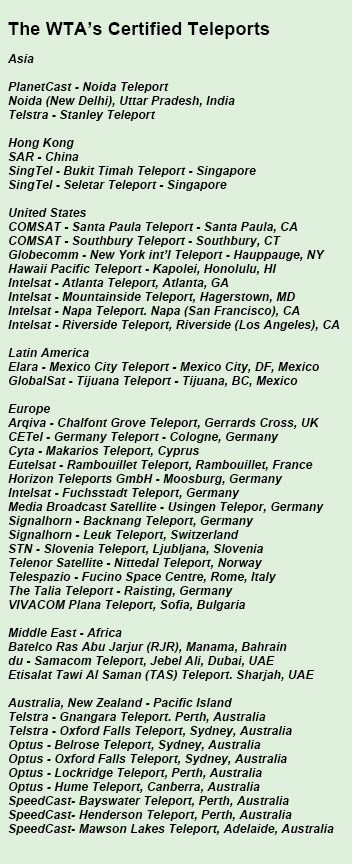 The World Teleport Association (WTA) has announced that STN has achieved provisional certification of their Slovenia Teleport located near Ljubljana under the WTA's Teleport Certification Program.
Since the introduction at IBC 2015, the Certification program has quickly grown in popularity.
Twenty teleports are currently engaged in the quality evaluation process — certifications have already been issued to teleports owned by Eutelsat, du, Signalhorn, Optus, Globecomm, Media Broadcast Satellite, Horizon, Elara Comunicaciones, GlobalSat, Talia, Telenor, Speedcast, Batelco, Planetcast, VIVACOM, Etisalat, CETel, Telstra and Arqiva
To achieve Provisional Certification, a teleport operator completes a +170 item questionnaire and submits it to WTA.
The Association analyzes the data based on standards established by its Certification Committee and issues the Provisional Certification based on the self-reported information.
The teleport then has six months to achieve Full Certification.
To achieve Full Certification under WTA's program, an auditor is dispatched to visit the teleport, provide independent validation of the data submitted in the questionnaire, and identify additional factors that may positively or negatively affect the score.
Full Certification is issued at a Tier number from 1 through 4, of which 4 represents the highest degree of excellence, and remains in effect for 3 years.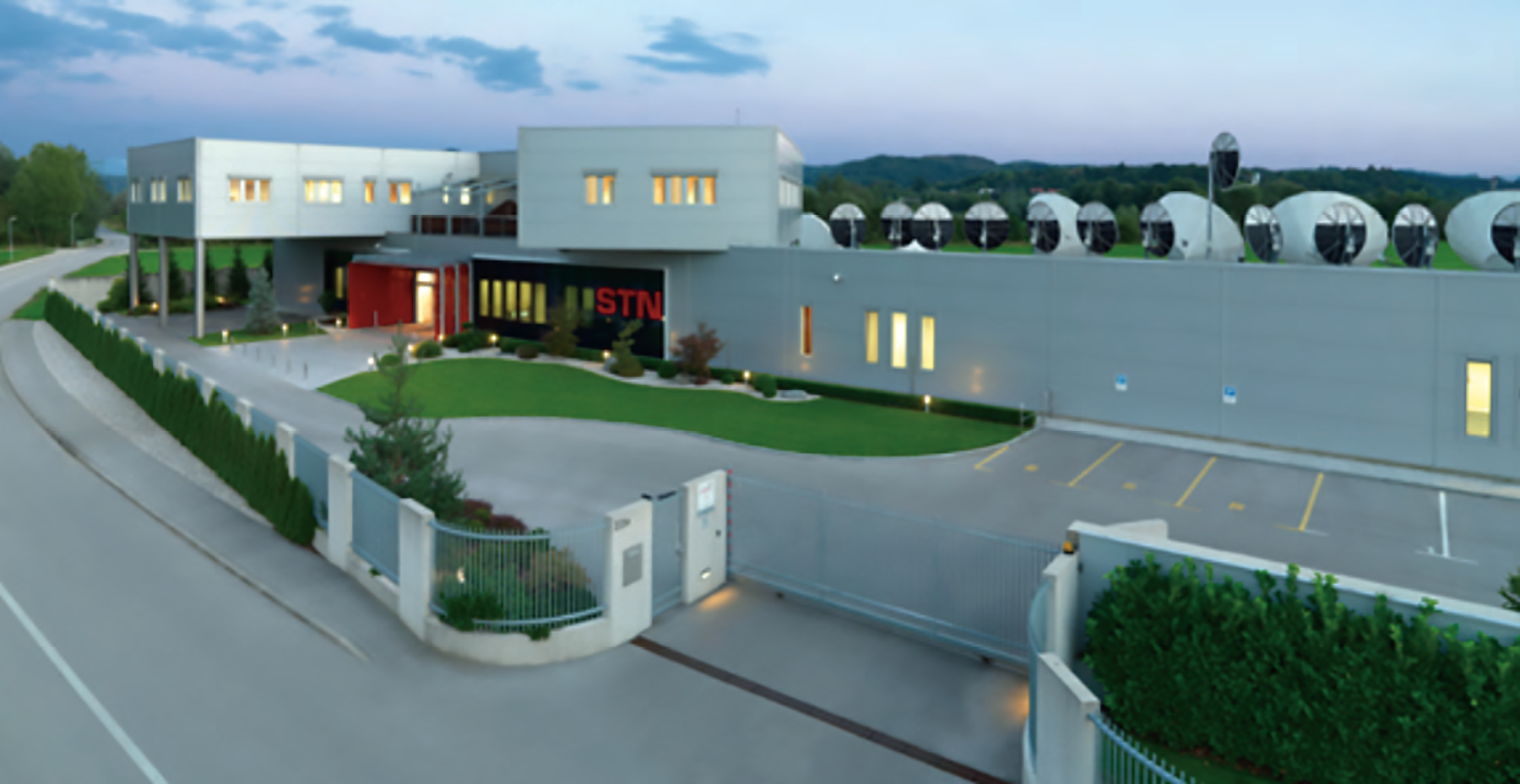 The STN Slovenia teleport.

WTA's Teleport Certification Program serves both teleport operators and their customers by creating an objective, transparent, and internationally accepted method for teleport operators to document the quality of their operations for customers and strategic partners.
WTA also provides a means for customers to select teleport vendors delivering the price-performance level that is appropriate for their applications. Select this link (worldteleport.site-ym.com/general/custom.asp?page=CertifiedTeleports) for a list of certified teleports.
---
SSL is Psyche'd out
SSL, a Maxar Technologies company (formerly MacDonald, Dettwiler and Associates Ltd.) (NYSE: MAXR; TSX: MAXR), has been selected by Zin Technologies to build and test the Psyche Compute Element.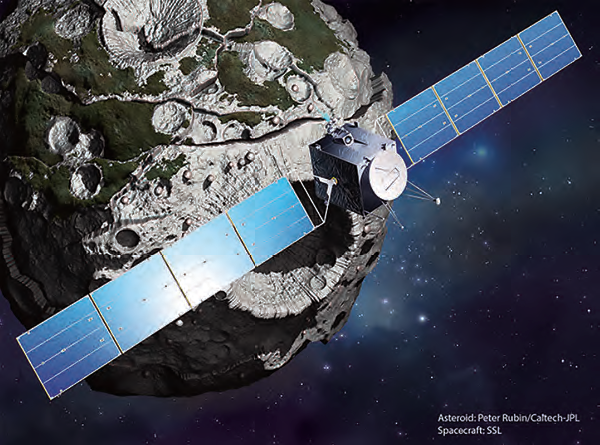 Artistic rendition of the SSL-built Psyche spacecraft
is courtesy of Peter Rubin/Caltech-JPL
This critical flight system component was designed by NASA's Jet Propulsion Laboratory for Psyche, a NASA Discovery Mission, that will investigate a metal asteroid that is expected to offer insight into how our planet formed. The award builds upon a long standing and trusted relationship with NASA and further demonstrates SSL's successful track record of leveraging advanced capabilities for ground-breaking government missions in space exploration and science.
As the main on-board computer, the Psyche Compute Element acts as the brain of the spacecraft, functioning as the coordinating center for command and data handling activity. As previously announced, SSL is working together with Arizona State University's School of Earth and Space Exploration and NASA's Jet Propulsion Laboratory in the first mission to explore what is believed to be an asteroid made of metal rather than rock or ice.
In addition to the Psyche Compute Element, SSL is providing a high power solar electric propulsion spacecraft chassis based on the SSL 1300 satellite platform. Using SSL's standard commercial spacecraft design helps NASA reduce cost and ensure reliability for this mission to the asteroid belt, which lies between Mars and Jupiter.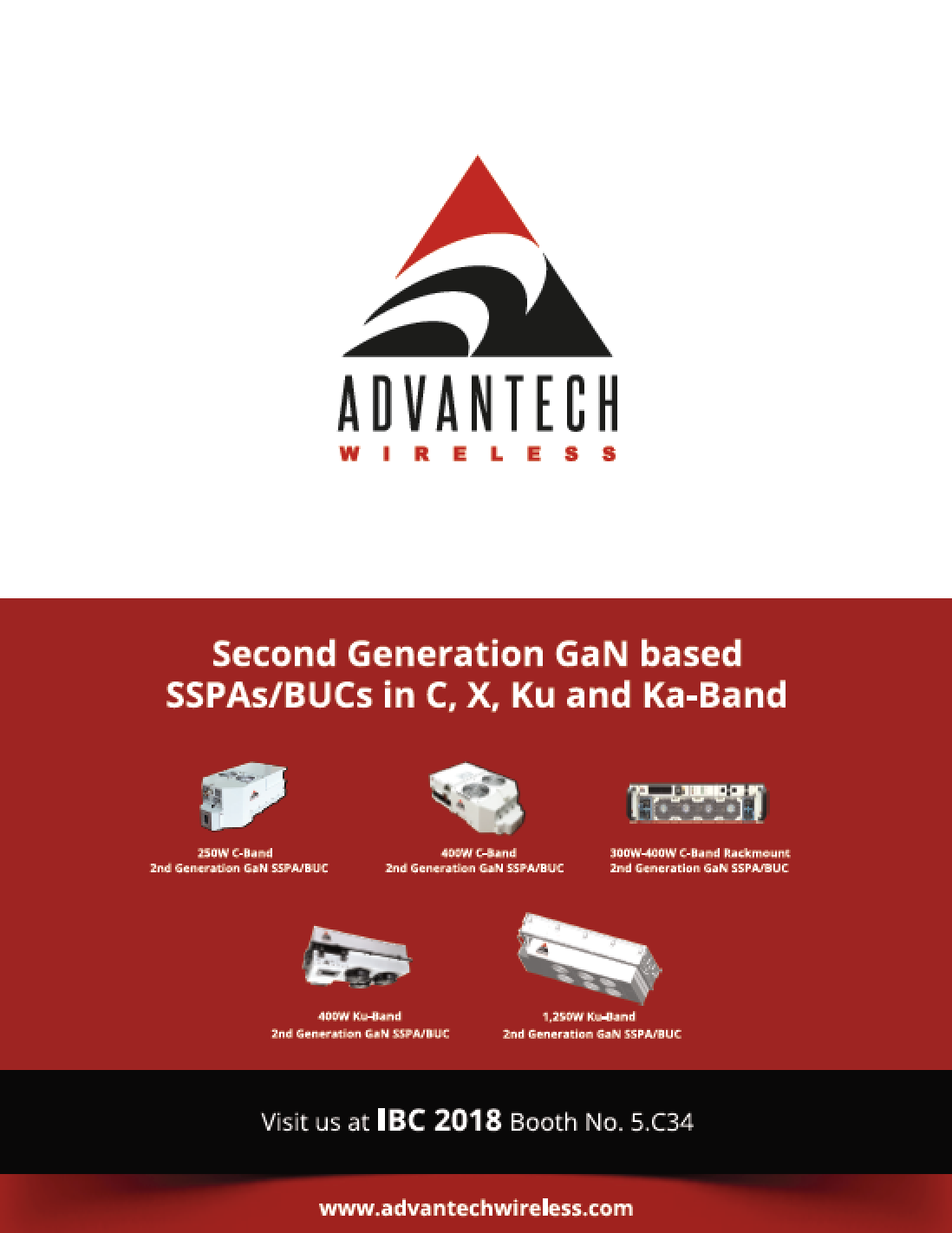 Scheduled to launch in 2022, the Psyche mission was selected over four other NASA Discovery Mission candidates. The spacecraft recently completed a comprehensive NASA mission systems review and is on track to meet its next development milestone, called the Preliminary Design Review.
Richard White, the President of SSL Government Systems, said that the company is proud to be playing a major role in NASA's Psyche mission, which will deepen humanity's knowledge of the solar system and accelerate innovation for future exploration missions. The spacecraft's design has been proven on more than 100 missions and leverages SSL's extensive experience in solar electric propulsion, which dates back to 2004. With 87 spacecraft currently on orbit today, SSL is a trusted partner for the most ambitious missions being undertaken in the new space economy.
For more information, visit www.nasa.gov/psyche and psyche.asu.edu/.
---
ICEYE garners Series B funding
ICEYE, an Earth Observation (EO) company that provides synthetic-aperture radar (SAR) data, has announced US$34 million Series B funding led by return investor True Ventures and supported by Draper Network VC funds and others.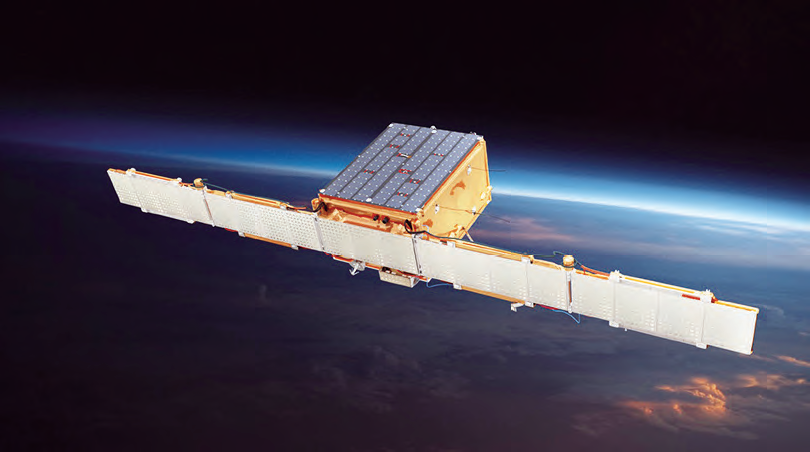 Artistic rendition of the ICEYE-X1 satellite.
Building on ICEYE's recent aerospace industry achievements, the Finland-based SAR data company will use the new capital to expand their custom analytics services for its growing customer base, further develop its SAR satellite technology, as well as fund additional launches of ICEYE SAR satellites.
ICEYE's Series B funding round includes financial backing from previous investors True Ventures, Draper Nexus, Draper Associates, Seraphim Capital and Space Angels Network.
The funding round is joined by new ICEYE investors OTB, Tesi, Draper Esprit and Promus Ventures. To date, ICEYE has raised a total of US$53 million, including government financing from Finland and the EU's Horizon 2020 program.
In January of 2018, ICEYE successfully completed a historic landmark in aerospace by becoming the first organization in the world to launch a SAR satellite with a launch mass of under 100 kg.
With darkness or clouds covering two-thirds of the planet at any given time, SAR technology delivers reliable imaging even when optical imaging cannot.
Providing timely imaging data to both governments and commercial entities, ICEYE is helping its customers solve some of the world's toughest challenges in sectors such as the maritime industry, disaster management, insurance, finance, security and intelligence.
Following the January 2018 launch of ICEYE-X1, ICEYE is launching two additional satellites this year. ICEYE is aiming for a total of nine upcoming satellite launches by the end of 2019 and is actively seeking out launch operators to continue the company's rapid acceleration towards the future.
"This funding secures our goal of deploying the world's largest SAR satellite constellation before the end of next year," said Rafal Modrzewski, CEO and Co-founder, ICEYE.
Rohit Sharma, venture partner at True Ventures and ICEYE board member, added that ICEYE is developing and deploying SAR satellite technology that has been dreamed about for decades, but which was thought to be impossible to deliver. The company will accelerate this three-year-old partnership with ICEYE and lead their current round of financing as they continue to change the way EO data is gathered, analyzed, and delivered.
www.iceye.com/
---
UrtheCast acquires Geosys
UrtheCast and Land O'Lakes have entered a binding term sheet for the purchase of Geosys Technology Holding LLC, a wholly owned subsidiary of Land O'Lakes, for a purchase price of US$20 million.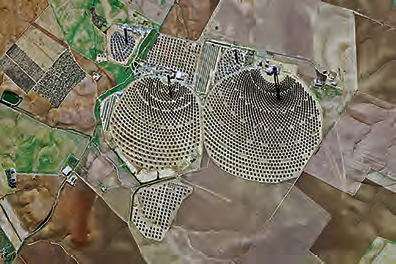 This landmark deal is expected to bring value to agribusinesses worldwide through the enhanced relationship between imagery data and
geoanalytical solutions.
The closing of the transaction is subject to confirmatory due diligence, entering into definitive agreements, respective board approvals and other conditions customary for transactions of this nature.
Upon the first closing, UrtheCast will take ownership of Geosys' software for accessing, processing, cataloging and the retrieval of images. Land O'Lakes, through its WinField United crop inputs and insights business, will retain ownership of all intellectual property connected to their R7 Tool and farm-gate applications.
Upon the first closing, UrtheCast will continue to provide Land O'Lakes with all the services currently provided by Geosys but with an expanded use of data, once the UrtheDaily constellation is
fully operational.
Services would be provided by UrtheCast pursuant to a 13-year agreement with total potential fees payable to UrtheCast over the term of the agreement in excess of U.S. $100 million.
The first closing is expected to occur by November 6, 2018, and full completion of the transaction is expected to occur in approximately
24 months.
Beth Ford, President and CEO of Land O'Lakes, said, that at Land O'Lakes, the firm is looking for the best ways to provide long-term support to member-owners and customers. This transaction will enhance the company's proprietary R7 Tool's ability to identify the correct places for farmers to make incremental in-season input investments to drive yields and profitability — in real-time.
Donald Osborne, CEO of UrtheCast, stated that this important acquisition would bring together the best-in-class imagery capabilities of UrtheCast, with the proven geoanalytics power and deep agribusiness industry relationships of Geosys. By unifying these companies, UrtheCast will be well positioned as the leader in fully integrated geoanalytics solutions for the agribusiness industry.
Osborne added that the expanded capabilities will allow UrtheCast to bring unprecedented capabilities to customers across a global value chain that spans from retailers to insurance companies, banks, and commodity trading houses. By enabling the company to realize an immediate expansion of the firm's capability set, customer footprint and revenue stream, the addition of Geosys will strengthen business while moving UrtheCast another step closer to the launch of the UrtheDaily constellation.
www.urthecast.com/
www.geosys.com/
---