The challenge — to replace a legacy satellite distance learning platform with a state-of-the-art system that would make training content available anywhere at any time, mix live and pre-recorded content in an easy-to-navigate format and deliver significant
cost savings.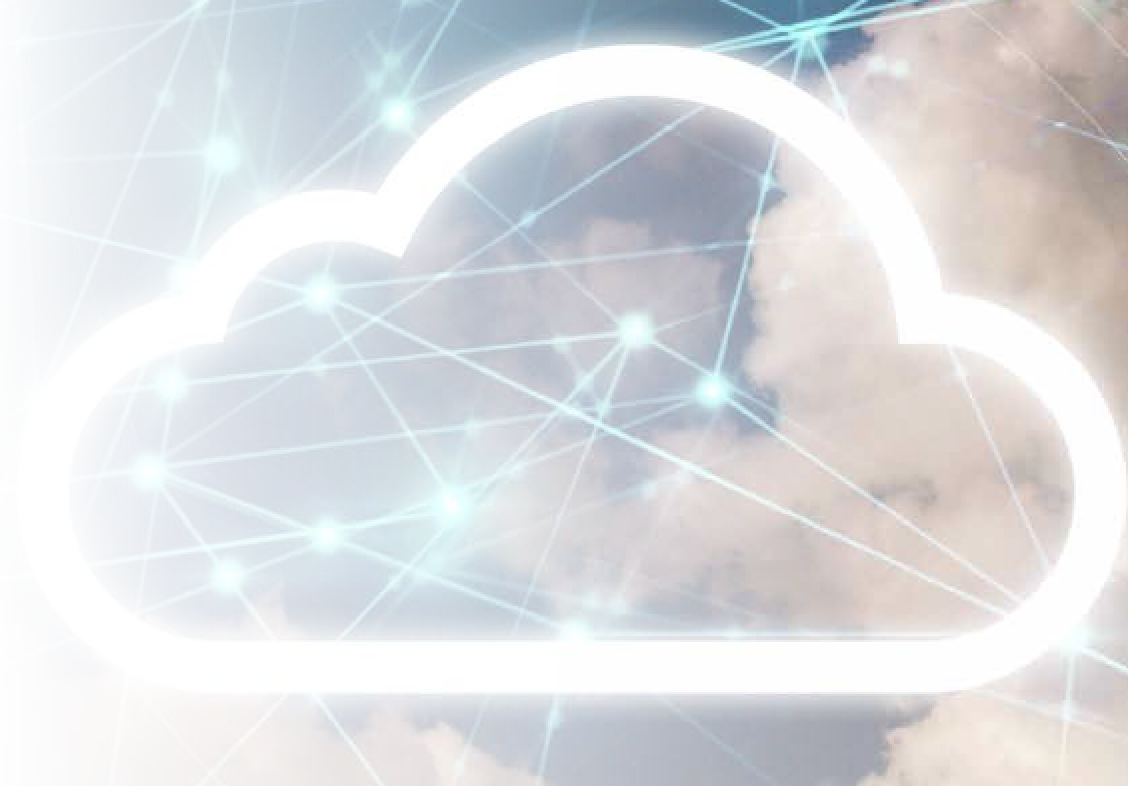 The Solution
The GLOBECOMM Tempo enterprise cloud platform provides managed video as a service (MVaas) for secure delivery of live and
on-demand content across corporate networks and the public internet, with modules supporting content management, media assets, event scheduling and production, encoding, delivery, metrics and network management. The are a number of benefits incorporated into the Tempo system:
• 25 percent annual savings on a platform capable of reaching all 12,000 employees on any device
• Greater employee engagement in live and on-demand content
• Flexibility to manage live events on-the-fly up to the time of the event
​• Major improvement in the speed and ease of content re-purposing and creation
Moving Training to the Cloud
You may not have heard of Rollins Corporation, but you probably know their brands. From Orkin and HomeTeam to Western Pest Services, the company provides pest control and protection to more than two million customers from more than 700 locations worldwide.
The company's success is based in part on a deep commitment to employee training delivered by Rollins University, which the company considers a strategic resource that gives it a competitive advantage in the market.
Until 2006, Rollins University used a combination of classroom instruction, pre-recorded content on disk and printed material to keep its employees up to date.
In that year, the university launched a live distance-learning network over satellite, which was the only technology that could deliver enough bandwidth to branch locations. It did the job — but it required costly terminal equipment at each location, had limited interactivity and was rapidly falling behind newer distance-learning technologies reaching the market. The company was also growing internationally, reaching 12,000 employees, and faced a decision to either expand their system or find something better for their training processes.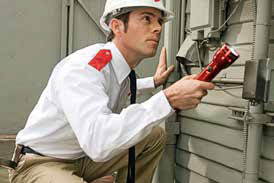 Four-Screens, Greater Engagement
The university wanted to stop letting technology dictate how employees could consume training content. They wanted a multi-screen approach: consumption and interaction with content via big-screen TVs in training and break rooms but also on desktop computers, laptops, tablets and smart phones. They knew that training is not about pushing content at employees; training is about what employees actually learn. The more accessible the content, anywhere and at any time, the greater the impact.
The university staff had other items on their wish list. They wanted to mix live and prerecorded content in a single, easy-to-navigate platform that delivered significant cost savings over the legacy satellite network. The search for a vendor that could take their training to the next level led them to one product: the Tempo enterprise learning and corporate communications platform from GLOBECOMM.
Complete Cloud-Based Solution
Tempo is an enterprise cloud platform that offers MVaaS for secure, delivery of live and on-demand content that is accessible by authorized users from any screen or device located anywhere in the world. Tempo can integrate into existing enterprise networks or leverage Globecomm's global content distribution network (CDN), consisting of satellites, teleports and fiber. For university staff, however the network technology was incorporated was secondary, but what mattered was Tempo's ability to provide full control of a powerful, easy-to-navigate platform for content delivery to any screen or device.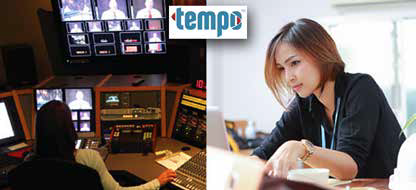 Tempo consists of modules that meet every requirement of corporate training and communications:
• A Learning Content Management allowing for cross-platform content creation using templates to ensure portability and high re-usability. A Media Asset Management system that stores and indexes approved content for search and distribution
• An Event Scheduling interface for managing live and on- demand class sessions
• Live Event Production with the ability for users to call or use text chat to ask questions, and interactive polling to test skills and retention
• Near-real-time calculation and display of metrics, which enables the university to quickly improve training effectiveness
• Digital encoding of content for best performance on multiple devices
• Content delivery with audience tracking and metrics
• Network and device management across the network
The university implemented Tempo as a cloud service, in which the Tempo software modules and all content is securely hosted on GLOBECOMM's private cloud, available to university staff with a single sign-on. Cloud implementation eliminated up-front capital costs and the risks of equipment obsolescence.
Delivery to Rollins' employees occurs over the corporate MPLS network, where advanced multicast streaming technology minimizes bandwidth consumption. That reduces strain on the network for live sessions and lets users efficiently stream content from the library at any time. Locations that are not on the core network can access the same content over the internet through GLOBECOMM's CDN.
Flexibility, Engagement and Savings
"We now have a platform to reach the entire Rollins population," said Craig Goodwin, director of training. "The company can leverage economies of scale, and improve uniformity and consistency of learning throughout the organization."
The Tempo system also provided Rollins with the flexibility and engagement that were at the top of its priority list. "We do more than 600 live events in a single year," said Ramiro Banderas, Director of Media Services. "If you do live events, you know that things change up until the last minute. This system is dynamic enough that we can make changes on the fly right before the event starts. That's huge for us. GLOBECOMM also created two IOS apps for us, one for live and one for on-demand. Employees can watch an event on their device as well as on TV, and that drives real employee engagement."
What about cost savings, the final item on the list? "Tempo let us make two technology changes that made a difference," said Mr. Banderas. "We were able to start using off-the-shelf display devices in our branch locations instead of proprietary hardware. More important was the decision to take all the processing that we used to do at our headend and move it to the GLOBECOMM cloud. Those changes let us reduce our annual cost by 25 percent."

www.globecomm.com/broadcast-video/enterprise-learning-corporate-communications/
Author Paul Scardino is GLOBECOMM's Senior Vice President of Sales, Engineering and Marketing
---