Asia Satellite Broadcast Services (ABS)

by Raj Malik, Managing Director, Middle East & Africa

ABS sees Africa as offering tremendous opportunities for satellite operators. There is a distinct advantage in serving this region when compared to other terrestrial communications alternatives. Terrestrial Fiber connectivity, although gaining ground in the continent, is limited to coastal areas and major cities. Fiber penetration to in-land Central Africa and the Sub Saharan region has been slow &and unreliable, and is often not available at all.
Africa, particularly its Sub-Saharan region, has tremendous potential for satellite internet backbone as required by ISPs and VSATs for enterprises and GSM Trunking requirements. ABS-3 (3 degrees West) scheduled for operations in December of 2011 will provide 24 standard C-, six Extended C-and 24 Ku-band transponders for the Sub Saharan region, with its own service offering to support various communications networks and platforms.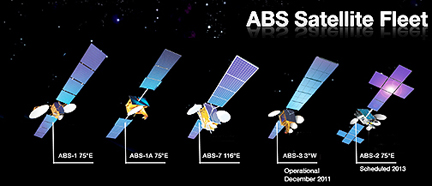 Using the high powered capacity on ABS-3, ABS is introducing the "OCB" service, which stands for "On C-Band". OCB offers a complete VSAT managed Internet service that is ideal for regions where there is little or no terrestrial connectivity or as a back-up to unreliable terrestrial connectivity. This service will offer ISPs a reliable Internet backbone via satellite at extremely cost effective rates and with higher availability compared to traditional Ku- or Ka-band services. The service will also offer ISPs cost effective redundancy to unstable and unreliable terrestrial infrastructure.
Along with its broad coverage, OCB offers stable and robust power levels to withstand signal degradation due to rain and other weather conditions. Although satellite bandwidth may not be able to compete head on with fiber on price, it does offer a reliable and competitive value proposition.
Nairobi & Dar Es Salaam Facilities will host the teleport infrastructure for the ABS-3 Services. These teleports will be equipped with large uplink antennas to support internet trunking, GSM backhauling and VSAT services. Both facilities will be connected by high speed redundant fiber backbone connectivity to the Internet.
ABS-2, the new addition to the ABS satellite fleet, is currently under construction and will be one of the most powerful commercial satellites launched for service in the Eastern Hemisphere (scheduled 2013). The satellite will be fitted with 90 active C, Ku, and Ka-band transponders across 10 different beams with dedicated beams for Africa bringing increased capacity and transmission power to the African continent from its 75 degrees East orbital location.

ABS-2 is specifically designed for a wide range of services including direct-to-home, cable TV distribution, VSAT services, data networks, and telecommunications services. ABS-2 will provide continuity of service and expansion capacity to existing ABS-1 customers, and will also act as in-orbit spare and provide full backup for the ABS-1 transponders. It will also feature switchable beams that can be re-oriented at a particular region when demand for current orientations / coverage arise.
* * * * * * * * *
Brüel & Kjær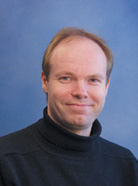 by Flemming S. Larsen, Market Manager, Aerospace & Defence
This year has been great for us in many ways, but very significantly for the satellite sector of our business. This is because it has seen the fruition of the world-leading LDS brand of shakers becoming fully incorporated into Brüel & Kjær, to create an unrivalled solutions provider for the sound and vibration industry. This has been really enhanced by our new vibration test controller, which debuted this year.
At the start of the year, we expended a lot of effort into bringing out a next-generation vibration controller, the VC-LAN, which takes advanced vibration testing to a new level by offering integration with our LAN-XI data acquisition hardware systems. This is designed to assist with control and limiting of fragile test objects during qualification testing, as well as providing detailed mathematical feedback during structural testing and analysis, which assists in updating the all-important finite element models with which satellites are designed.
Key to the promising early success of the new unit is the fact that it incorporates all of our satellite vibration testing equipment into one integrated solution. This takes advantage of our global reach to provide customers with just one single supplier and a single point of contact for all of their vibration testing needs.
One such recipient this year was Brazil's INPE, which bought an integrated mechanical qualification system for satellite and acceptance testing, to assess the ability of satellites to survive launch stresses. Our system provides a complete suite of applications for data recording, and vibration test types including acoustic fatigue, transient, random, and swept-sine testing.
This system builds upon our successful LAN-XI data acquisition platform to provide the impressive performance that is necessary to record data from many hundreds of channels at high sampling rates, using our PULSE LabShop FFT/CPB analysis, and the PULSE Reflex Shock Response Analysis and Sine Reduction Analysis software.
We have seen a significant level of repeat business from companies that we enjoy a close partnership with, such as Thales Alenia Space. Their order is a good example of the level of expertise we incorporate into our standard solutions. For Thales Alenia Space, we supplied a bespoke LDS V994 Shaker and head expander, along with a large 2.5m x 2.5m auxiliary slip table with special extra bearing positioning. Incidentally, we were very proud to receive a "Highly commended" accolade at the Best Factory Awards 2011 in London, for our U.K.-based LDS shaker production facility.
In terms of the data acquisition side of our business, we have generally seen increasing demand for bigger and bigger systems, which has prompted us to further develop the number of channels that our equipment can support. Now when we're asked to provide a solution, the only real bottleneck we encounter is down to the throughput of the computer workstation being used.
Complementing this hardware, our latest analyzer software platform PULSE 16 debuted in September, bringing this mature product into even more areas of competence. For this 16th edition, we have been keenly focused on ease-of-use and performance to ensure that PULSE lives up to its position as the most popular analyzer platform in the world. Part of the new platform update builds on our post-processing platform — PULSE Reflex — with better Finite Element Analysis (FEA) interfaces. As with the new VC-LAN controller, this capability assists with the simple updating of structural models from actual test data, and generally improves test-FEA integration. The general performance of PULSE Reflex has also been drastically improved with the time used for many functions cut in half. Ease-of-use improvements range from a data acquisition connection troubleshooter to significant improvements in PULSE Reflex Core.
We continue to pour research resources into innovation in transducer technology, where we experience consistently high demand. This year we have supplied an impressive array of services to the Brazilian market, where we have further developed our long-term partnership with DCTA, building on systems that we had already delivered.

The future looks bright — we have experienced a general upswing in interest throughout the world, in particular for large satellite test systems. The industry is booming all over the world in BRICs and more traditional marketplaces, with smaller satellite companies picking up and calling for new solutions — we look forward to assisting the industry's SATCOM developments.
* * * * * * * * *
C-COM Satellite Systems

by Leslie Klein, Ph.D., C-COM Satellite Systems
The weather in the northern hemisphere may be cooling down as we head towards wintertime, but our hope is that business will continue to heat up for our customers and for our services.
I wish to thank all of our faithful dealers worldwide for helping us achieve what will turn out to be a record year for C-COM. These results indicate that C-COM has become a serious contender, with a significant presence, in the mobile Comm-On-The-Pause (COTP) antenna marketplace. The reason for this is simple: the iNetVu
®
antennas have proven to be extremely reliable, robust, and cost effective, and they are in great demand all over the world.
The iNetVu
®
systems are being continually improved, enhanced and supported by a tremendously talented group of C-COM employees.
The new generation flyaway antenna systems (FLY-1201) are already in full production, selling well and shipping to many parts of the world. Also in final stages of development is the 1.8m flyaway antenna, which will be ready for production next year, as well.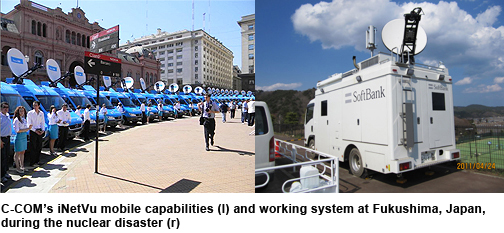 Our progress on the Ka-band front continues at a rapid pace. C-COM expects to be one of the first mobile, COTP Ka- antenna manufacturers in the market with tested, proven, and fully integrated Ka-band products. As soon as these services are available in early 2012, we intend to become a technology and price performance leader in this arena as well.
In September, C-COM announced a normal course issuer bid and has begun to buy back approximately 6 percent of the Company's outstanding common shares. This is a sign of corporate growth and strength which should generate higher shareholder value.
We expect 2012 to be an interesting and challenging year for C-COM. With five new, superbly designed, technologically advanced antenna products rolling off the production line, the iNetVu® antenna is ready to dominate new vertical markets and deliver novel solutions. Beta units of the ACFLY-1200 (airline checkable) and the 1201 (Next-Generation 1200 antennas) have been receiving great reviews from our resellers around the world.
From all of us at C-COM we wish all of you a prosperous and strong year end, a pleasant holiday season, and great New Year.
* * * * * * * * *
DEV Systemtechnik
by Jörg Schmidt , Managing Director + CEO
DEV Systemtechnik, with its new U.S. subsidiary DEV America LP (
www.dev-america.com
), offers a complete range of leading-edge, high-performance products and systems for the optical and electrical transmission of Radio Frequency (RF) signals via coaxial cable or fiber for satellite, cable, and broadcast television head ends. DEV products include distribution amplifiers, splitters and combiners, switching systems, distributing matrices, routing products, multiplexers, and fiber-optic RF signal transmission systems – all built to meet the highest standards of system availability, reliability and controllability.
DEV products are deployed in major satellite and cable installations around the world, including: DTH Broadcast Centers—from Astra to Echostar DISH; Satellite Operators and Major Teleports—from Eutelsat to Etisalat, to GlobeCast; Cable and IPTV Systems; Broadcasters— from the European Broadcasting Union (EBU) to ZDF; and Satellite Ground systems integrators such as Ericsson, Thales, Cisco Systems.

Established in 1995, Friedberg, Germany-headquartered DEV Systemtechnik GmbH & Co. KG, has been named several times to the Deloitte Fast 50 list for achieving a compound growth rate of 462 percent over five years. Plus, DEV now celebrates more than a decade in business and earned new business in a number of segments and regions with customers including Etisalat in the Middle East, SVS Telecom in Turkey, Huawei in Asia and many others over the globe. This year also marked continued successes with many challenging and exciting projects, with customers such as Astra, Eutelsat, Skylogic in Europe, and KDG in Germany.
During the past year, DEV also has continued to expand its product line with innovative solutions to better serve market requirements. In the (first) quarter, DEV added CWDM (Coarse Wavelength Division Multiplex) technology to its Optribution
®
product family – allowing extremely high packing density of optical transmission capacity modules, and transmission of up to eight signals on an optical link simultaneously. The results for our customers: more security with less components and more redundancy for RF optical transmission. In the second quarter, we unveiled the new DEV 8120 managed LNB powering system, which can yield up to a seven-fold reduction in precious operator rack space usage in a satellite downlink facility compared with other solutions.
The introduction of DEV's CFP (Core Function Products series) RF transmission products at IBC 2011 this year marked an expansion of our ability to serve a larger segment of the media technology marketplace. DEV's CFP products, the first in the series being L-band switchers, broadband switches, and combiner/splitters, price at up to 70 percent less than the standard full-feature versions of the product by reducing devices to their core functionality and dropping certain features.
Interference mitigation is an important issue for satellite operators and users globally. By giving ground station operators easy and affordable access to recorded RF signal parameters over time, cost-effective tools such as the DEV 2190 L-band Distribution System, can help in the efforts to identify and mitigate interference. We plan to add this feature to other products where it provides added value for customers.
Expanding our Optribution® line, we also unveiled the Intelligent Optribution
®
Chassis, an all-in chassis with optical and RF signal distribution with capacity for up to 40 Optical links. It is a powerful solution for transmitting signals among remote and distributed dish farms, headends and ground stations. Hand in hand with that came improved Optical Receiver, Transmitter and Splitter Modules, for better signals.
This year we expanded our North American presence with the formation of DEV America LP, new offices and professional staff. We have also enhanced sales support in Europe and French-speaking countries.
In recent years, large Earth station operators and RF distribution and switch manufacturers have been coming to the same conclusion: compared to traditional coaxial cable, fiber-optic links within the earth station and connecting signals from the outdoor equipment offer advantages. Teleports and satellite head ends can improve reliability and signal quality within and between their facilities by replacing former coax signal routing with the latest in RF-over-fiber transmission technologies.
OPTRIBUTION
®
(Optical Transmission and Distribution of RF Signals) is DEV Systemtechnik's systematic approach to the ongoing development of the signal distribution infrastructure in satellite ground stations and CATV head-ends. It fuses together traditionally separate hardware functions such as optical transmission and RF signal distribution into a new and compact solution. Benefits include improved signal

quality and reliability, as well as reduced rack space, power, and heat consumption.
DEV will continue to position itself to meet growing demand for our advanced technologies from satellite teleports, uplinks, DTH and IPTV head ends, as well as cable TV systems and playout facilities.