Declan James Ganley is an English-born Irish entrepreneur, businessman and political activist. He was the founder and leader of the Irish branch of the Libertas Party.
---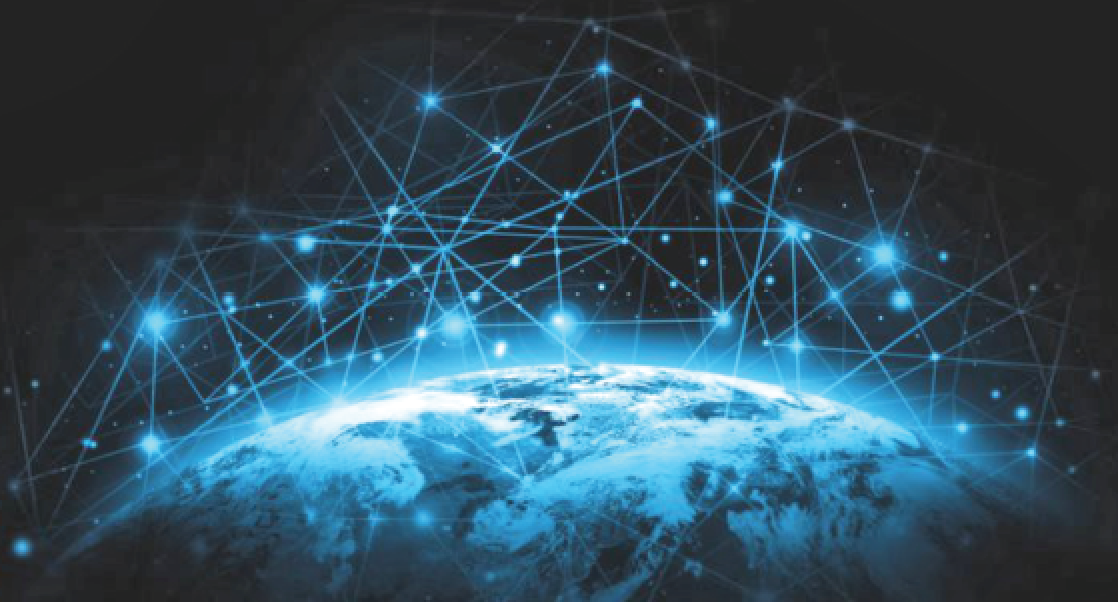 ---
Primarily a telecommunications entrepreneur, Ganley has built businesses across the European Union and, latterly, the United States. Representing Rivada Networks, Declan received the Louisiana National Guard Distinguished Civilian Service Medal for his work during Hurricane Katrina.
Turning Constellations into Networks
In March of 2022, Rivada Space Networks unveiled their plans to launch a new satellite constellation. CEO Declan Ganley offers insight into how satellite and terrestrial communications uniquely converge in an innovative connectivity network.
Good day, Mr. Ganley — who is Rivada Space Networks?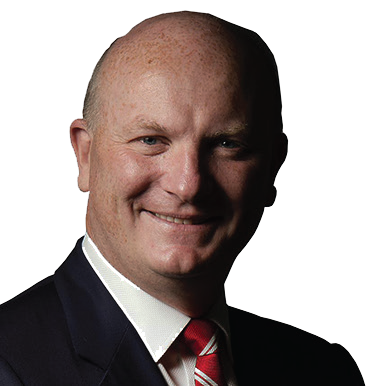 Declan Ganley
Declan Ganley
Rivada Space Networks was established in 2022 by U.S. wireless communications innovator Rivada Networks. Recognizing that the business world is increasingly data-driven, cloud-based and cybersecurity conscious and that existing systems do not and cannot meet these needs, we formed Rivada Space Networks to deliver a unique solution for wholesale Enterprise and Government connectivity — responding to specific customer needs that are not being met by today's technology.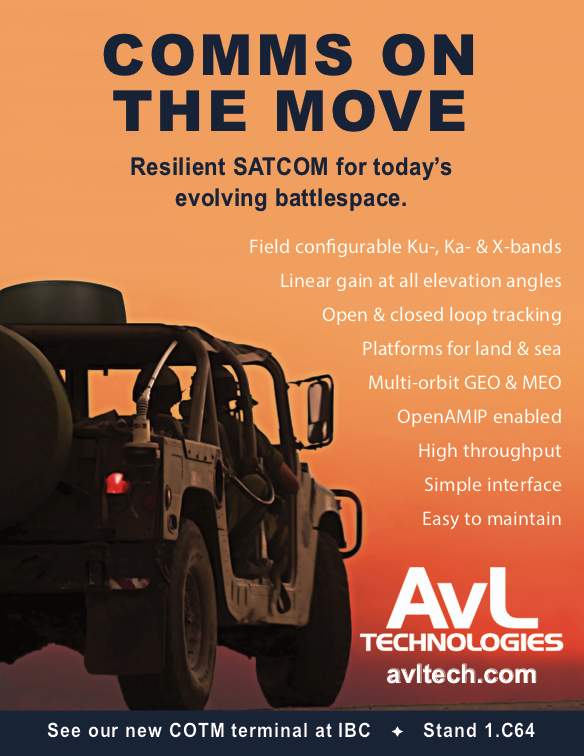 Based in Germany, Rivada Space Networks is rapidly moving forward with procurement of a Low Earth Orbit (LEO) network of 600, Ka-band, communications satellites. Once operational, the interconnected constellation will provide high-speed, low- latency and highly secure communications and bandwidth for business operations in the Telecom, Enterprise, Maritime, Energy and Government Services markets. Pre-launch of the constellation is expected to start in 2024.
What are your goals and what makes your system different than the competition?
Declan Ganley
Rivada Space Networks is a disruptive new company set to establish and operate the first truly global low latency point-to-point connectivity network of LEO satellites. Our goal is to leverage the unique strengths of low-latency satellite communication to provide an enterprise-grade on demand experience anywhere in the world from any platform.
Unlike other planned LEO systems, the unique system architecture of our constellation consists of 600 LEO satellites fully interconnected using laser links. As a result, our network will not require each satellite in the constellation to be connected to a gateway with terrestrial backhaul to provide end-to-end connectivity. This allows users to communicate through a single global private network running entirely over the constellation without any terrestrial touchpoint other than the user terminals or the secure cloud insertion point.
This physical separation at the infrastructure level significantly increases cybersecurity and data sovereignty and does so at a global scale. In combination with this optical backbone in space, we will leverage the unique wireless technologies of Rivada Networks Inc to optimize network use and facilitate the buying and selling of broadband capacity. The company's patented technologies — including the Open Access Wireless platform — will enable efficient use of spectrum and provide customers with ultimate flexibility. When wireless technologies converge with satellite over a single, highly secure network you get the best of both worlds, providing resellers and B2B customers with the ability to securely connect any two points on the globe with low latency and high bandwidth.
---

---
Is there actually room for another LEO constellation? What makes Rivada distinctive from the competition?
Declan Ganley
Current systems in development, such as OneWeb, Starlink, Amazon Kuiper and Telesat, are addressing different markets and, therefore, have differentiated system architectures. Really, it's not so much about who gets there first but who has the best solution to address a certain market need. Our target market is not retail internet connectivity but wholesale and enterprise markets. We want to democratize access at the enterprise level where these services are available to enterprises that previously would have found the barriers to entry too high. Rivada has built its business model around Enterprise Data Connectivity and is building a unique system that will provide a competitive advantage and will help to expand markets by enabling new opportunities through previously unavailable levels of performance combined with worldwide reach. Additionally, Rivada has taken over the ITU 3ECOM-1 and 3ECOM-3 filings, which are two of the highest priority Ka-band filings in the world. We are in the 'Goldilocks' spot in terms of altitude and our Ka-band priority.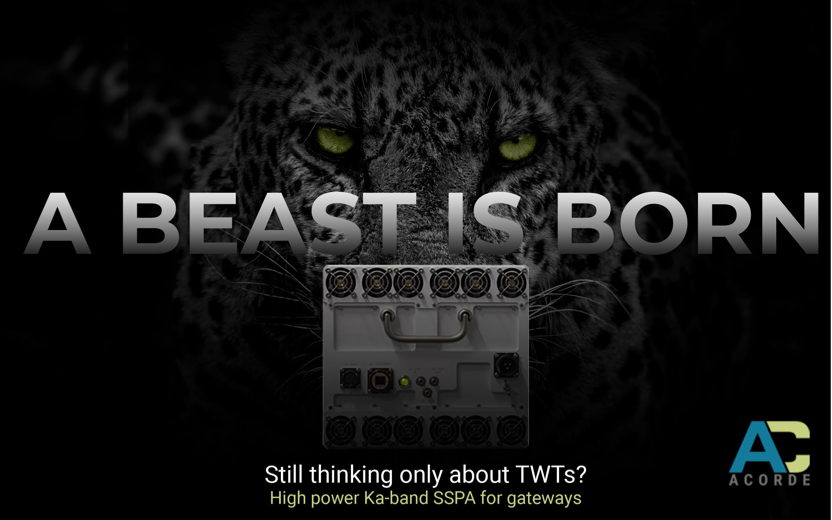 What is the 'value-add' of Rivada Networks Wireless Technology?
Declan Ganley
Fundamentally, Rivada Networks' technology will facilitate the convergence of terrestrial and orbital connectivity. Rivada's long term goal is to promote the buying and selling of connectivity-as-a-service, independent of the hardware over which those connections are made.
Cloud computing has transformed how we think about buying compute power and storage, and we think the connectivity market is ripe for similar disruption. Our technology will power that transformation. Our Open Access Wireless platform will enable efficient use of spectrum and provide customers with ultimate flexibility. Open Access allows for real- time buying and selling of capacity which will massively open-up access to broadband capacity and the development of new IoT networks for small and medium enterprises. A comparison with the electricity markets is relevant here. In deregulated electricity markets, electricity is sold both through long-term contracts and short-term spot sales. Most capacity is locked up through long-term agreements, but some percentage is inevitably sold on the spot market, either to meet unanticipated needs or simply to balance the grid.
We expect the same to occur with our offering: There will be long-term customers on fixed- price contracts; however, some amount will also be sold on a spot market or near-future market.
Likewise, dynamic pricing allows us to serve rural or remote locations at a price that reflects local demand, opening up possibilities to cater to underserved markets and offer affordable connectivity in those locations.
What will drive demand for this new network and what markets is Rivada Space Networks addressing?
Declan Ganley
Continuous increase in data traffic. Emerging and underserved markets. Mobility. Cybersecurity.
Ever-increasing use of commercial space for government services and secure, sovereign networks, such as the European Union's satellite network where Rivada Space Networks is uniquely positioned to provide the best of satellite and terrestrial communications over a single, highly secure network.
---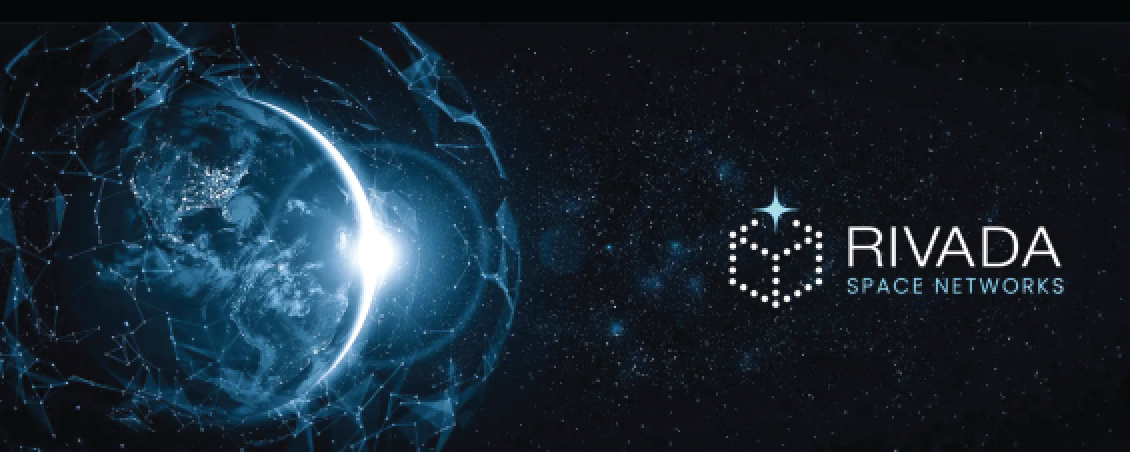 ---
Rivada Space Networks GmbH's core market segments will be governments and the global enterprise connectivity market which we will serve through value added resellers, including mobile terrestrial network operators (MNOs) and mobile virtual network operators (MVNOs). Rivada Space Networks' low latency, ultra-secure orbital networking proposition provides features that goes beyond what traditional GEO and current LEO satellite solutions can offer and also offers coverage and security attributes that are not available with terrestrial solutions.
"Connect the Unconnected" has been an aspiration for many satellite connectivity providers. Why is Rivada's approach different and how is it going to be transformational?
Declan Ganley
Many places on the globe will never see significant demand for connectivity at the prices that prevail in the densest parts of the developed world. We believe that Rivada Space Networks can play a significant role in bridging the digital divide by connecting the next 3 billion through the power of pricing. Rivada has spent years investing in the technology to bring dynamic, demand-based pricing to wireless network capacity. Now, by combining our dynamic pricing technology with the capabilities of modern satellite connectivity, we can connect parts of the world that previously seemed beyond reach — for reasons of cost, geography, or both. Our solution is to make otherwise unsold capacity on our network available at dynamically determined, demand-based prices for entrepreneurs in unconnected parts of the world — at prices that reflect local demand and our marginal costs.
We see this as an opportunity — not for charity, but to efficiently maximize the use of our spectrum and to sell incremental capacity at whatever price the market will bear.
This can unleash local entrepreneurial activity geared to take advantage of affordable high-speed connections. Rivada believes that creating affordable connectivity through local entrepreneurship is the key to sustainable development. With the recent pledge of $112 million to the ITU's Partner2Connect Digital Coalition initiative, we aim to leverage the unique strengths of our satellite communication system combined with our dynamic pricing and open access technology to enable efficient use of spectrum and bring meaningful connectivity to remote and underserved communities.
Who is building the constellation and when will it be available?
Declan Ganley
Rivada Space Networks is currently undertaking an RFP with major satellite manufacturers to finalize the system design and manufacturing plan. Launch of the constellation is expected to start in 2024. A network of 300 satellites will achieve global reach by mid-2026 and full constellation deployment is expected by mid-2028.
www.rivada.com
---