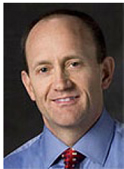 These are extremely challenging times for those seeking new careers, whether by choice or not by choice, today companies' economics compel them to re-assess their staffing needs. The bad news is that qualified professionals are finding themselves suddenly faced with the need to seek new positions... the good news is that the satellite communications industry remains ripe with new opportunities. Finding such opportunities can sometimes be a rather difficult proposition. To assist with career searches, we asked Bert Sadtler of Boxwood Executive Search to respond to readers' questions regarding the processes of recruitment and hiring as well as how Companies can retain crucially-needed talent. Boxwood is located in the Washington DC region and has success in senior level recruitment in satellite communications, government contracting, and within the intelligence community. If you would care to submit a recruitment, hiring, or retention question specific to our satellite communications and related industries for Bert to answer, please email your question to BertSadtler@BoxwoodSearch.com.
This issues inquiry:
Dear Recruiting Expert
,
Our organization is doing well with our interviewing and hiring processes. However, as the Chief Operations Officer, my view of recruiting extends beyond simply hiring critical talent. We have an unacceptable percentage of employees leaving within the first six to 12 months. Do you have any suggestions?
Thank you,
Robert J.
Dear Robert,
I agree with your measurement of your organization's recruiting success. Good recruiting includes the retention of critical talent. While each employee has responsibilities to their employer, the employer also has a responsibility to challenge, motivate, reward and retain the employee.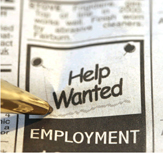 In spite of the employer's responsibility to retain talent, it's amazing how few companies pay attention to the entire on-boarding process. On-boarding should be given the same level of focus as were the resources to plan, launch a recruitment campaign, conduct interviews, vet qualified candidates, check references and extend an offer.
On-boarding is generally separated into short term on-boarding and long term on-boarding. Short term on-boarding can consist of:
– Informing new employees what they need to bring on day one
– Showing them where they should park their car
– Explaining to them whom to ask for in the lobby
– Telling them where the restrooms are located
– Informing them whom they should they talk to if they have additional questions
– Setting up email accounts, computer and mobile phones, office equipment, and ordering business cards
– Sending out an email to everyone in the office so they're prepared to welcome a new employee
– Issuing a security badge
– Providing instructions for any necessary software
A surprising number of employers stop here and believe they have completed a thorough on-boarding process for their newly acquired talent.
Robert, if this is the extent of your organization's on-boarding, perhaps implementing a long term on-boarding process might improve the retention of newly hired employees.
Think about it. During the first six to 12 months of new employment, the new employee has not become "connected" or really "joined the family" of the new employer. The loyalty factor is in a building mode while normal frustration levels related to the transition are higher than normal.
By the nature of the circumstances, the new employee is going to be more receptive to consider an offer from another employer where the perceived transition appears to be easier or the fit appears to be better.
The long term on-boarding process reduces the level of frustration, increases loyalty and improves the efficiency of the new employee….all leading to better employee retention. Examples of a long-term on-boarding include:
– The hiring manager personally taking an active role in the development of the new employee
– The employee's manager making introductions to fellow peers and superiors, then scheduling 15-20 minute follow-up meetings every 10-14 days
– Creating a 6-12 month schedule for the new employee to meet with co-workers and spend a half day working in other departments
– Making sure new employees understand how their talents contribute to the company
– Ensuring that the manager and new employee have discussed how to best motivate the new employee
– Developing a checklist or first-six-month plan with the new employee, and making sure to follow a structured approach to assure the items are completed
Robert, there are numerous on-boarding resources available. Some can be found easily by searching the Internet. It is important to develop a specific program which fits your organization and can be easily implemented.