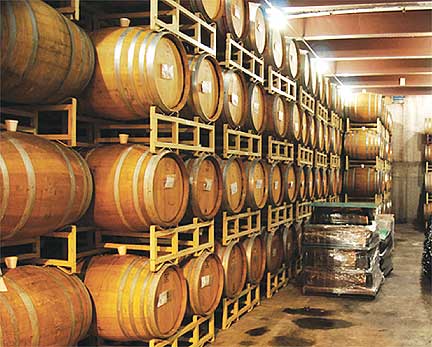 Tucked in the foothills of the Blue Ridge Mountains near historic Charlottesville, Virginia, Horton Vineyards is an old-world Tudor winery where visitors can tour vineyards and underground stone cellars, attend events, and sample up to 40 kinds of wine. Its secluded location in Gordonsville, however, means that Horton Vineyards has no access to high-speed, landline Internet services. For five years the business struggled with a slow dial-up Internet connection for important daily tasks, such as credit card transactions, inventory maintenance, and email marketing. Finally, in 2003, owner Dennis Horton discovered HughesNet® satellite broadband service and decided to sign up because he simply couldn't take the delays and outages any longer.
Unlike landline solutions, HughesNet satellite service does not rely on cable or phone wires. This makes affordable broadband services available to consumers and small businesses everywhere in the U.S., regardless of geography, at speeds comparable to DSL. The compact, outdoor antenna just needs a clear view of the southern sky.
With
HughesNet
service, Horton can now process customer transactions 10 times faster than dialup, making his business run more smoothly and helping him prove that Virginia wineries can compete with the world's best.
The Right Grapes
Over the last 20 years, Horton, a viticulturist, has successfully introduced grapes such as Viognier, Norton, and Cabernet Franc to the State of Virginia. He believes that the right grapes planted in the right climate can produce outstanding, world-class wines. A key part of Horton's business takes place in the vaulted-ceiling tasting room where visitors sniff, swirl, and sip the latest vintages, and purchase wines and accessories. A typical Saturday at Horton Vineyards brings about 450 visitors, which can result in more than 250 transactions that need to be conducted quickly and efficiently. Horton started out in 1993 by using dial-up Internet service, but soon found it inadequate. "It was so slow we actually had people walk away from the cash register," said Horton. "It was miserable."
"If we do 250 credit card transactions in a day on dial-up, it usually would take us 45 minutes to an hour to close out the register. And if there was an error in one of the transmissions, you had to start from the beginning."
Full-Bodied Upgrade
Fed up with the delays and lost customers, in 2008 Horton signed up for HughesNet satellite broadband service to streamline his connection to the world. With HughesNet, Horton has a highly reliable, high-speed, always-on connection and he is able to speed up cashless transactions as well as safeguard customer information.
"As soon as we signed up with HughesNet, the difference was amazing," Horton said. "I can't stress enough the importance of fast broadband service to handle transactions," added Horton.
"Thirty seconds may not seem very long until you're the one who wants to buy something and there are 10 people waiting in line. With HughesNet, it takes just a few seconds and we're on to the next customer."
Horton also likes the fact that HughesNet service is continually being improved, with notifications of higher speed plans and new features to existing customers whenever upgrades are available. As an added bonus, closing out the point-of-sale system at night now takes Horton's staff just three or four minutes to complete, compared to the 60 minutes or more it took with dial-up.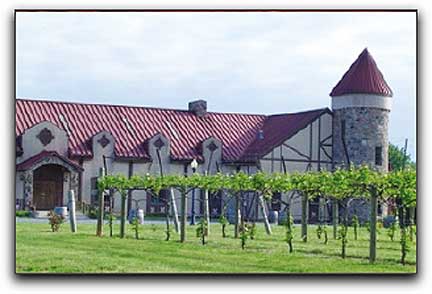 The vineyard also uses its HughesNet service for day-to-day tasks such as shipping, email marketing to nearly 6,000 customers, inventory management, and communications with manufacturers and suppliers. But for Horton, the most important thing is the credit card transactions. "We needed to solve the credit card transaction problem — and got all these other goodies to go along with it."
Better With Age
Today, Horton sells 20,000 to 30,000 cases of wine per year and claims he can process credit and debit card transactions 10 times faster than he ever could with a dial-up connection. He also recently upgraded to the
HN9000
modem, which operates over the advanced Hughes
SPACEWAY®
3 satellite, gaining even higher speed and performance.
"Even with the recent rainstorms, we haven't had a glitch with the system," said Horton. "I don't know how businesses in rural areas survive without HughesNet. It is truly the only acceptable service that will handle the business situation we have in our specific location."
HughesNet offers a full suite of services designed to help businesses like Horton Vineyards adapt to their marketplace. With six plans to choose from and download speeds ranging from 1 Mbps to 5 Mbps, HughesNet offers the highest speed satellite Internet access available in North America.