The two-year 2020-2021 period is best forgotten by most satellite operators. All of the major players reported either flat or significantly impacted revenue streams, not helped by the catastrophic Covid problems. Add in gradual and generally a managed decline in many markets of their DTH/DBS TV transmissions, plus the withdrawal of U.S. and NATO troops from Afghanistan, and there's little wonder that the past couple of years have been wiped in favor of a better tomorrow. However, has there been any sort of upside to help create optimism for 2022? The answer is a very definite 'yes'.
---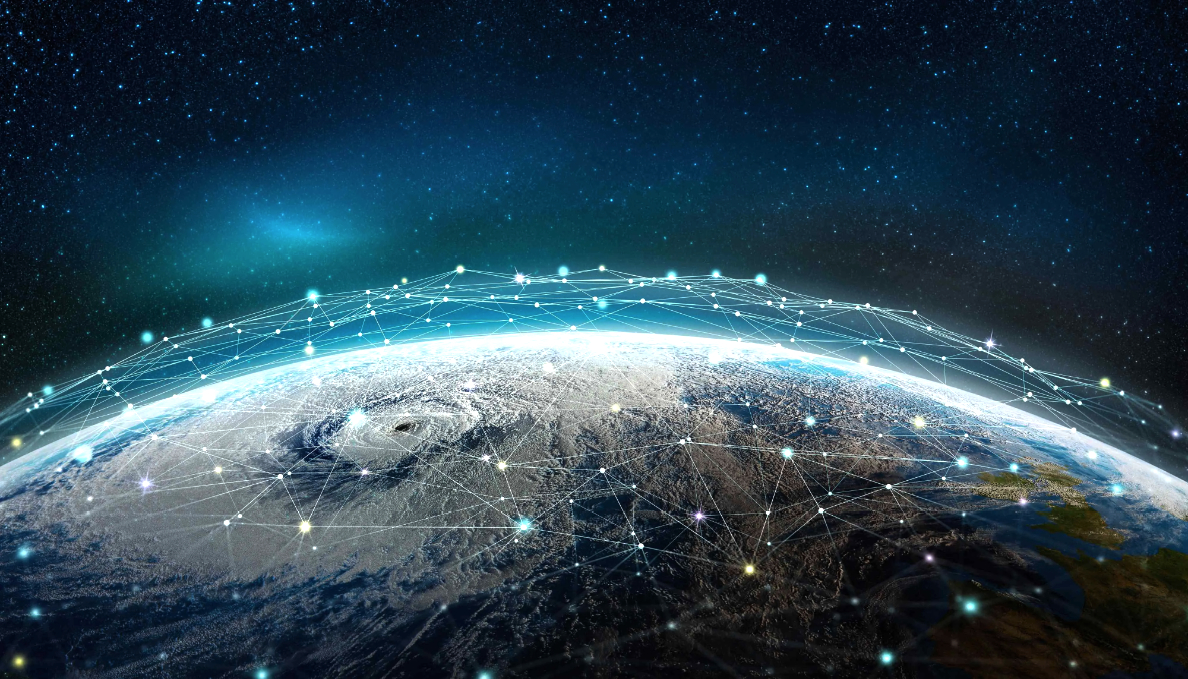 ---
For example, in general, most countries around the world are seeing an end in sight for the Covid pandemic. As this is written, there are concerns over the latest Nu/ Omicrom variant from South Africa and that invasion might lead to greater rules for some markets.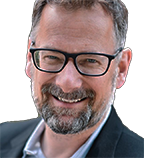 Steve Collar
Steve Collar, CEO at SES, could have been speaking for the whole industry with his comments early in November when he said, "It's certainly true that the COVID recovery has been longer and slower than we might have expected. And with the additional short-term headwind from the rapid withdrawal of services from Afghanistan, we've tampered our expectations for the full year for Networks with three months to go."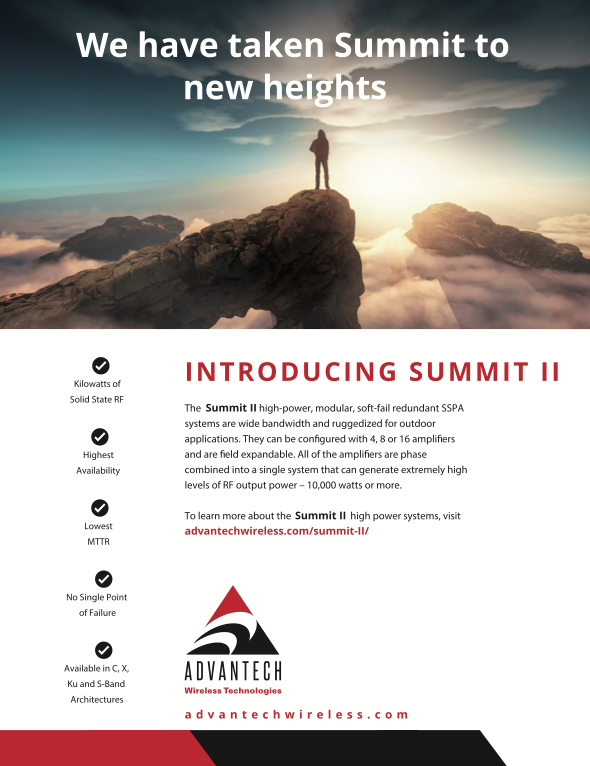 Collar is correct. In most countries airline travel for business and tourism is returning and that is great news for In Flight Entertainment & Communications (IFE). Indeed, airline after airline has added or has ordered IFE equipment for their fleets.
The Covid period also saw a near-total curtailment of the cruise sector. Collar specifically referred to this portion of his business. "Our mobility sector is picking up with a return to sailing for the cruise sector and new contract wins in aero-mobility driving a 12% quarter-on-quarter growth."
Intelsat echoes these comments when they reported their Q3 numbers on November 4 and the company spoke optimistically about its now enlarged IFE division (which includes the purchase of Gogo's passenger division). "Network Services benefited from the continued recovery in North American airline travel resulting in higher in-flight connectivity revenues. Factors positively impacting revenue included in-flight connectivity services and the expansion of services with mobility and network customers," said the company.
2022 should be much better for SES and Intelsat and almost every other major satellite operator with IFE clients as part of the portfolios.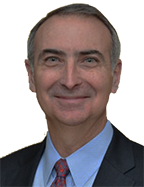 Steve Spengler
Of course, Intelsat will also emerge from its expensive and controversial Chapter 11 bankruptcy in 2022. At the moment, there's the vexing matter of a challenging allegation from SES as to how the FCC's valuable C-band payments will be allocated. The SES case against Intelsat will go to trial in 2022. CEO Steve Spengler will step down once the Chapter 11 bankruptcy is wrapped up.
Perhaps the biggest news of 2021 was the Viasat commitment to buy Inmarsat. Whether this will kick-start the much-discussed and long-expected consolidation among other major satellite players is still to be answered. The purchase price was $7.3 billion in a cash plus shares. Inmarsat was taken private in 2019 at $6 billion. Today, Viasat is paying that extra $1.3 billion as management have valued the Net Present Value of synergies at $1.5 billion.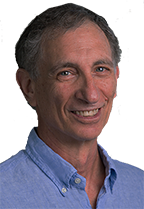 Viasat's Mark
Dankberg
Viasat's management pointed to Inmarsat offering complimentary resources that will help create a multi-band, multi-orbit system. As a result of the deal, Viasat's revenue profile will become more global, more diverse and more resilient, suggested the company. Viasat management claims the combined entity has potential for mid-teens percentage revenue growth. The new combination will circle the planet with 19 satellites with an additional 10 satellites on order.
A snapshot comment on the Viasat+Inmarsat deal from investment bank BNP Paribas said, "Talking at the BNP Paribas Global Markets Conference, Elon Musk guided for Starlink to generate $30 billion of annual revenues in the medium to long term. Viasat derives 64 percent of its EBITDA from providing satellites services into US consumer broadband markets as well as Inflight Connectivity and Oil & Gas services. Faced with increased competitive pressure from Space X, SES or Telesat, Viasat is joining forces with Inmarsat to build scale, extract cost synergies and reinvest in a multi-orbit, multi-band satellite system with established distribution channels."
Of course, Viasat+Inmarsat is not that concerned with Video broadcasting. Inmarsat has no consumer broadband business (the growth engine of Eutelsat). Neither Viasat nor Inmarsat have assets in MEO. Market observers suggest that it is likely that the merged entity will invest in developing a LEO system for which both Viasat and Inmarsat already have spectrum rights.
The deal will wrap later in 2022.
Another merger-like-event occurred in November when Telesat finally consummated its long relationship with Loral, resulting in a unification between the two businesses and a stock market listing for Telesat in Toronto (as well as on the Nasdaq). This will open up fresh capital opportunities for Telesat — and needed for the company's Lightspeed, LEO, 298-craft, mega-constellation.
Shareholders of Loral — a holding company that traded on the Nasdaq and owned 64 per cent of Telesat — effectively exchanged those shares for the same proportion of equity in the new company. Telesat's other main shareholder, Canada's Public Sector Pension Investment Board, will continue to own the remaining equity.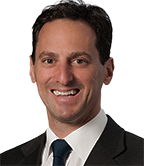 Daniel Goldberg
Telesat CEO Dan Goldberg said being publicly traded should give Telesat's profile a lift as it prepares to go head-to-head against big-name competitors in the LEO space, such as Elon Musk's SpaceX and Jeff Bezos's Amazon-backed Project Kuiper.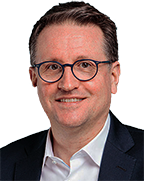 Rodolphe Belmer
As with Intelsat, so also with Eutelsat which will also have new leadership early in 2022. Rodolphe Belmer has stepped down (officially he departs on January 22) and as this is written, a new CEO is being recruited. Eutelsat has a busy year ahead —and there's plenty of market speculation as to its own financial future. Last Fall there was considerable talk around a buy-out by French telco entrepreneur Patrick Drahi. Eutelsat's board turned him down but that's not to say a fresh or enhanced bid just might re-emerge.
In fact, Eutelsat's CFO Sandrine Téran referenced a potential merger in her comments during Eutelsat's Q1 numbers on October 28, where she said a merger with another operator was "not a problem if the price is right". She told analysts that Eutelsat, Europe's second-largest satellite operator, believed it had a solid stand-alone strategy. "But we would welcome consolidation if it was a good opportunity for Eutelsat and its shareholders. M&A could be a source of substantial Capex and Opex synergies in our industry."
Téran told analysts that a satellite Euro-merger faced no special political issues other than the Golden Share veto power held by Luxembourg's government in SES. But Téran stated that she did not see anything in the industry that would be a hurdle other than the usual antitrust examinations.
The US/NATO pull-out from Afghanistan resulted in Eutelsat only renewing some 75% of its previous military contracts.
Eutelsat is a big fan of Ultra High Definition (UHD) which would make a dramatic difference to its broadcasting-related capacity demand. According to a recent webinar with IABM and Eutelsat CTO, Christiano Benzi, UHD/4K sets are well deployed in the market — but are not yet popular among broadcasters.
Despite almost 50% of TV sets in Europe and more than 50% in the US being UHD compatible, most channels are still broadcast in SD and HD formats. There is a clear reluctance on behalf of most broadcasters who see the investment to be too costly. However, this is sure to change — as more sets become enabled, consumer demand for quality rises. As observed with HD vs SD viewing, viewers naturally gravitate toward better quality and soon avoid other channels that cannot match their standards.
Eutelsat is firmly of the view that UHD viewing as the standard is simply a matter of time. "Since most broadcasters are avoiding UHD, becoming an early adopter is an excellent opportunity for broadcasters seeking a key differentiator for their channels. This will make them more appealing to viewers and advertisers alike," suggests Eutelsat.
Of course, the 'holy grail' for these TV-based satellite operators is even higher broadcasting standards including 8K (and one brave operator Turk Telecom is already experimenting with 16K transmissions and data handling). But analysts are far from convinced in the merits for 8K transmission.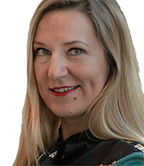 María Rua Aguete
María Rua Aguete, Senior Research Director/Media & Entertainment at Omdia, told delegates to the 4K/HDR Summit in Malaga at the end of November that 8K television ownership will be extremely modest.
"8K will grow very slowly, even slower than we thought last year. Even in Japan, the only country that has launched a [broadcast] 8K channel, there is no clear commercial line-up," Rua Aguete pointed out during her keynote. "In the medium term, the situation is unlikely to change: by the end of 2025, only 9 million households worldwide will have an 8K TV. We do not believe that 8K will be a 'home format' but will be a performance format and not one enjoyed by viewers at home, at least for the next 5 years. 8K shipments accounted for just 0.2 percent of all TV shipments." By 2025, Omdia expects total global shipments of 8K sets to be around 1.5 million.
Aguete added that it was most unlikely that mainstream 8K services would launch within the forecast horizon. She said that Q2/2021 saw 90,600 8K TVs shipped, down from the 96,000 shipped in Q1/2021. Samsung shipped 70 percent of these 8K sets. Japan was still the only country with an 8K TV channel and despite this service 8K ownership remained "super low."
Aguete was optimistic about 4K saying that already more than 50 percent of all TV shipments were 4K. China is leading the way with more than 70 percent of TVs shipped being UHD (although Chinese ownership on a per-home basis was still not going to reach 50 percent until 2023). Western Europe also has high levels of ownership although Q2/2021 had seen a shortage of some sizes because of the Covid pandemic. US UHD ownership will reach 77 percent in 2025.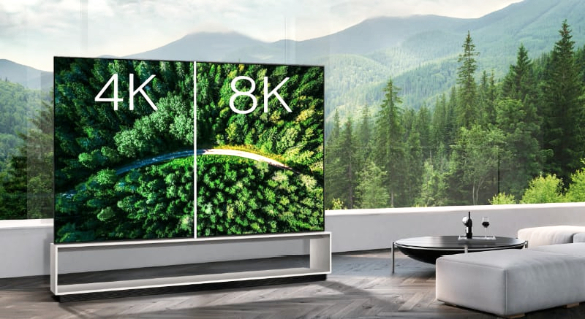 As to UHD 4K channel growth, she was blunt. While admitting that there was now a direct shift to 4K/UHD availability on a per-program basis, it was clear that USA payTV providers have been unconvinced by the business case for UHD services. "Consumers love the quality, but broadcasters are finding it difficult to monetize that investment."
Eutelsat is now a significant stakeholder in OneWeb (with a near-23% holding) and, as 2022 rolls out, the company will start earning money for its investors, which include Indian tech-giant Bharti Global.
In October of 2021, Saudi Arabia paid OneWeb $170 million for 7-years-worth of capacity. During 2022, it is expected that India will come on line for OneWeb as will dozens of other lucrative markets. Typical in likely demand is Adi R. Adiwoso, CEO at Pasifik Satelit Nusantara (PSN) serving Indonesia, who said that the upcoming LEO constellations (and, by implication, he was including Elon Musk's Starlink, Jeff Bezos's Kuiper and OneWeb) will be unable to satisfy the growth in demand from consumers. October 2022 will see OneWeb helping ease that demand from Indonesia's island communities.
2022 will see Elon Musk's Starlink come into its own, while the Bezos-backed Kuiper project should also start getting his launches into gear. Other would-be LEO operators are modest in their ambitions, despite some headline-grabbing stories.
Musk is already earning money from Starlink's beta-testers and early adopters. However, Starlink on November 23 sent an apologetic email to clients still waiting for their satellite equipment. The email said more than 14 million people had inquired about a Starlink system and it was now available in more than 20 countries, and it was looking to add another at least 45 more countries by the end of 2022.
However, Starlink said that silicon shortages over the last six months have slowed its expected production rate and impacted its ability to fulfill many Starlink orders this year. "We apologize for the delay and are working hard across our engineering, supply chain, and production teams to improve and streamline our product and factory to increase our production rate," said the email.
"Since our October 2020 launch in the US we have expanded our service to 20 additional countries: Canada, UK, Germany, New Zealand, Australia, Austria, France, Netherlands, Belgium, Denmark, Ireland, Switzerland, Portugal, Chile, Poland, Italy, Czech Republic, Mexico, Sweden, and Croatia. Pending regulatory approval, we are planning to launch in an additional 45+ new countries by the end of 2022," said Starlink.
Starlink's latest launches include craft with inter-satellite laser links which might help Musk leapfrog certain limiting gateway services. Musk's launch cadence is relentless, but the LEO orbital space will become very crowded over the next few years.


Chris Quilty
Chris Quilty of Quilty Analytics, in a report at the end of November, expressed justifiable concerns over the risks to other, more mainstream, operators. Quilty referenced three main Geo operators (Viasat's Mark Dankberg, SES's Steve Collar, and Steve Spengler the departing head of Intelsat), saying "their warnings are part of a crescendo of concern regarding space sustainability and the growing risks of orbital debris."
Quilty added, "For all those who seek to use and benefit from space, this raises critical questions, including: How great are the risks from the current "LEO land grab" in which proposed new mega-constellations have become almost routine? (US company Astra, for example, filed with the FCC on Nov. 4 to deploy more than 13,000 satellites that would operate in LEO and use V-band) Can we predict/model the number of satellites that can operate safely in LEO assuming factors such as satellite size (cross-sectional area), maneuverability, and the use of advanced systems to track objects and warn about possible space collisions? How does the likelihood of a collision increase as the number of satellites grows?"
Dankberg has cited 40,000 as potentially the maximum number of active satellites that could be supported in LEO. He was clear that this non-definitive conclusion is based on one study and welcomed other ideas.
However, if we use the number 40,000, how do we decide which countries or commercial operators can launch?
What if the U.S. wants to launch more satellites for national defense? What if China, Russia or other spacefaring nations do the same?
Is there a regulatory authority, such as the FCC or ITU, that can lead this effort? What if they have conflicts of interests or are unable to take timely action? What would be their means of deterrence/enforcement?
Chris Quilty added, "It is unclear whether we have reached a tipping point on space sustainability that will lead to effective action, but industry leaders are sounding the alarm. We expect 2022 to bring further developments, possible regulations, and most likely proposals."
He is correct. 2022 might begin to answer some of these problems. But 2022 will see nothing commercially from Bezos, or Telesat's Lightspeed or Rwanda's (and advised by Greg Wyler) proposal for 327,320 cubesats or Astra's 13,600 or Boeing's... the list is fast becoming endless.
The end of Intelsat's bankruptcy and cash flowing from the FCC into Intelsat, SES, Telesat and Eutelsat. Musk's Starlink finding its feet and truly going global. New satellites ordered for Geo, MEO and certainly for LEO — 2022 promises to be a terrific year.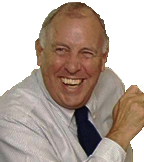 Chris Forrester
Author Chris Forrester is a well-known broadcasting journalist, industry consultant and Senior Columnist for SatNews Publishers. He reports on all aspects of broadcasting with special emphasis on content, the business of television and emerging applications. He founded Rapid TV News and has edited Interspace and its successor Inside Satellite TV since 1996. He also files for Advanced-Television.com. In November of 1998, Chris was appointed an Associate (professor) of the prestigious Adham Center for Television Journalism, part of the American University in Cairo (AUC), in recognition of his extensive coverage of the Arab media market.
---