Sending smallsats spaceward
A partnership was announced that will enable a developer of next-generation smallsat propulsion systems to work with a major university that will build and test the first flight units of this propulsion system.

Orbion Space Technology, developer of next-generation smallsat propulsion systems, announced a partnership with the University of Michigan's Space Physics Research Laboratory (UM-SPRL), described as a world leader in the design, construction, operation, and analysis of space flight instruments. The University will build and test Orbion's first flight units of the electrical power processor (PPU) used to drive their plasma thruster.
The Orbion PPU is an electrical component that transmits the energy harvested from spacecraft solar panels to the plasma thruster, where the energy is used to exhaust a beam of ions to create gentle yet efficient thrust.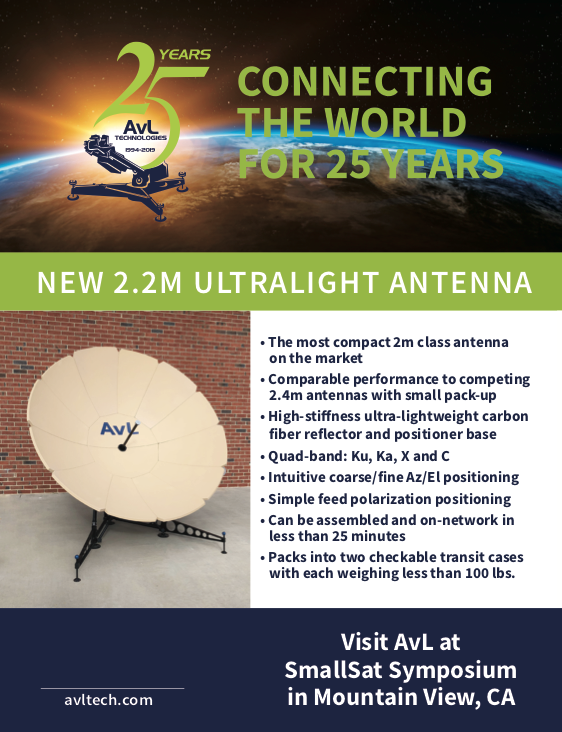 Orbion and SPRL will implement an innovative architecture that takes advantage of recent advances in high-end automotive electrical components to dramatically reduce the cost and complexity of space power systems. This will not only reduce the cost of Orbion's PPU by 20x, but it will also allow Orbion to mass-produce their plasma propulsion system using assembly-line manufacturing techniques.
With the PPU design and prototype units already developed and tested extensively by Orbion in space-simulation facilities, UM-SPRL will qualify the Orbion PPU for use in the most rigorous space environments and will supply the first units that will propel Orbion systems to Earth orbit, the Moon, and beyond.
Dr. Brad King, CEO of Orbion Space Technology said that plasma thrusters are the most efficient propulsion systems available for smallsat applications, but historically they have been too expensive for commercial use and they take too long to build. They look forward to working with SPRL to pioneer new design and manufacturing techniques that will industrialize space propulsion systems to allow smallsat operators to maximize their investments, and ultimately, their long-distance missions.
Patrick McNally, Managing Director of UM-SPRL added that UM-SPRL specializes in advancing new technologies and demonstrating their capabilities in extreme environments, including space. They have complete facilities and personnel for the design, fabrication, and qualification of space flight hardware. The collaboration with Orbion is part of their mission to support Michigan companies and is a continuation of the work they have done for over 72 years.
Orbion recently announced plans to manufacture and mass-produce the Orbion Aurora Hall-effect plasma thruster system for small satellites. Orbion states that Aurora is the highest-performing system of its kind in the world, and will deliver the accelerated access and efficiency gains that New Space operators need to drive greater ROI for smallsat missions.
---
Millions now invested in Isar Aerospace
Isar Aerospace has closed a 15 million euros Series A investment round led by Earlybird and Airbus Ventures to develop low-cost launch vehicles dedicated to deploying and resupplying satellite constellations.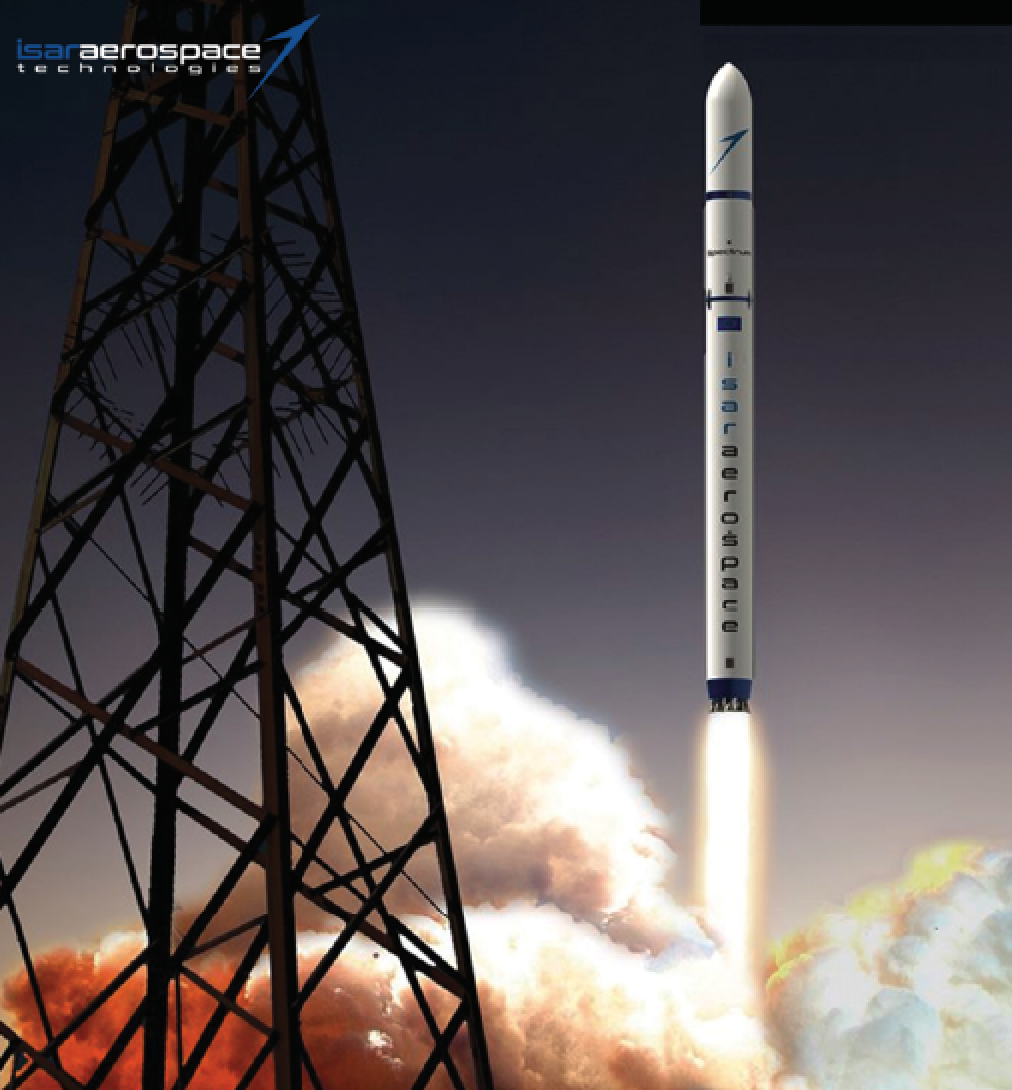 Existing investors Vito Ventures and UVC Partners participated in the round with Bulent Altan, who served 12 years at SpaceX, including Vice President positions, as well as Christian Angermayer's Apeiron Investment Group.
Isar Aerospace was founded in 2018 by Daniel Metzler, Josef Fleischmann and Markus Brandl, all of them having studied at the Technical University of Munich and all have backgrounds in Aerospace Engineering.
The company is leveraging advanced manufacturing to enable high performance, yet low-cost, access to space, serving small and medium satellite manufacturers who drive innovation and digitization with data from space.
Over the past year, Isar Aerospace has been developing its Spectrum rocket, with the development fully on track for a first launch in late 2021, while key milestones such as propulsion system hotfire testing and agreements for launch site access have
been achieved.
The Isar Aerospace launch manifest is also picking up momentum with governmental and commercial customers including a Memorandum of Understanding with Airbus Defence and Space for multiple satellite constellations launches.
Daniel Metzler, CEO of Isar Aerospace, said that space is becoming the new internet and its commercialization is in full swing. This funding round enables the company to progress substantially in the development of sustainable, environmentally-friendly launch vehicles and further deliver on the firm's vision to make space access affordable for everyone.
Airbus Ventures Financial Officer and EMEA team member, Claas Carsten Kohl, at Airbus Ventures stated the company is de Isar Aerospace to the firm's global portfolio of innovative launch systems.
Mathieu Costes, also at Airbus Ventures Partner, added the firm is pleased to entrust Daniel and his outstanding team, bringing impressive new technologies and approaches to the challenges of Low Earth Orbit (LEO), to represent this first deal in Germany for the company.
Together with this investment round co-leader Earlybird, and under the continuing guidance of Bulent Altan, Airbus Ventures Partner is pleased to help draw together the ecosystems of new space excellence in both Germany and in the wider Airbus universe.
Bulent Altan noted that he has been able to watch Isar Aerospace's progress closely and they have made impressive progress in their quest of building a cost-effective medium-sized launcher and differentiating themselves in this ever-growing launcher market by targeting the correct segment with solid engineering. As such, this investment decision was an easy one to make.
Hendrik Brandis, partner at Earlybird, commented that there is a new spirit of optimism in aerospace. The firm sees the New Space segment as a business of the future around rockets and satellites. Isar Aerospace convinced Earlybird with its professional, motivated and highly talented team. This is the company's first investment in this field are proud to support Isar Aerospace as their Series A lead investor and look forward to accompanying them on their journey as investors and supporters.
---
Three launches, three continents, for Spaceflight during a successful 2019
Spaceflight successfully executed nine missions during 2019, the most rideshare launches the company has performed in a single year, representing a 300 percent growth from the previous year.
The company ended last year with its historic dedicated rideshare mission, SSO-A, and continued to execute many more firsts in 2019. This includes the most recent accomplishment of manifesting and managing three rideshare launches in one week on three continents.
The final missions of 2019 were SEOPS-2 (ISS SpX-19/NG-12) launched in the U.S., RL-2 (Rocket Lab's "Running Out of Fingers") launched in New Zealand, and PSLV-C48 launched in India.
The nine missions in 2019 were executed across four different launch vehicles, including the ISRO PSLV, SpaceX Falcon 9, Rocket Lab Electron and Northrop Grumman Cygnus. Spaceflight managed the launch and integration services of nearly 50 spacecraft from customers in Japan, Israel, Switzerland, Egypt, Australia, Mexico and the U.S., representing both commercial and government organizations, growing constellations, the first commercial lunar lander, technology demonstrations, university spacecraft, and more.
Other important milestones for Spaceflight during 2019 included:

• The first-ever rideshare mission to Geosynchronous Transfer Orbit (GTO), launching the first privately funded lunar lander, developed and operated by SpaceIL. (GTO-1)
• The execution of its first three missions with Rocket Lab, launching more than 10 customer spacecraft. (RL-1, RL-2, RL-4)
• The purchase of the first commercial launch of NSIL's new small launch vehicle, SSLV, for a dedicated rideshare mission in 2020.
• Spaceflight's first deployments with Hypergiant from the International Space Station. (SEOPS-1, SEOPS-2)
• Four launches across three continents in the span of 16 days. (PSLV C47, SEOPS-2, RL-2, PSLV C48)
"Our team has supported a record number of missions, resulting in a busy and rewarding year," said Curt Blake, CEO and President of Spaceflight. "This year has made it clear that the 'new normal' of rideshare is a high cadence of launches. With the variety and complexity of our missions, we've demonstrated our expertise and experience in mission management and integration services. As we look to the coming year, we plan to add more launch vehicles to our portfolio to meet growing launch demand, while delivering increased launch flexibility through a breadth of launch options. Ultimately, we aim to minimize the pain points of launch delays and ensure our customers' mission goals are achieved."
For its notable achievements, both in 2019 and the record-breaking launch of SSO-A in 2018, Spaceflight and CEO Curt Blake received numerous industry awards and recognition. In 2019, Blake was selected as an Innovator of the Year by the Puget Sound Business Journal and named one of Seattle's Most Influential People by Seattle Magazine.
Spaceflight was also awarded a Laureate for Launch Services in recognition of its pioneering work in bringing the rideshare business into the mainstream by Aviation Week.
"Spaceflight continues to provide smallsat operators frequent access to space, proving the importance of rideshare in the space industry," said Robert Sproles, Director of Ground Stations and Launch at Spire Global. "Spaceflight's diverse launch portfolio, depth of skills and knowledge, and commitment to providing a first-class launch experience has helped many smallsat organizations like Spire successfully achieve their missions."
This year, Spaceflight plans to manage approximately 10 rideshare missions across five different launch vehicles. The company anticipates reaching a cadence of monthly launches and remains dedicated to maximizing launch capacity on available missions and assisting its customers achieve their missions on time and on budget.
---
Talia's African HTS services beta testing completed
Talia Limited has successfully completed their beta testing of the firm's Ka-band High Throughput Satellites (HTS) services in additional African countries that include Cameroon, DRC, Gambia, Ghana and Congo.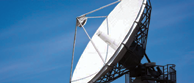 This announcement follows a week of constructive meetings with customers and partners at AfricaCom 2019,
which occurred in Cape Town.
Joining other influential industry players that are driving Africa's digital transformation, Talia held informational sessions about their latest connectivity solutions for Africa throughout the duration of the show.
In addition to the completion of beta testing in multiple West and Central African countries, Talia announced the signing of as many as three additional local resellers to provide fast and reliable Ka-band services to a diverse customer base throughout Africa.
As the access to broadband connectivity remains sought after in many parts of Africa, Talia's is working alongside governments, ISP's and carriers to bridge the digital divide by providing affordable high-speed connectivity solutions to different sectors across the continent.

Being committed to the sustainable and resilient development of sub-Saharan countries by providing internet connectivity to schools, SME's and individual consumers, Talia is helping to bridge the digital gap as well as facilitating the social and economic growth of African populations.
The company is exploring opportunities for collaboration with several other governments and resellers across Central, East and West Africa to deliver its affordable and inclusive Ka-band solution to bring these communities online in a more sustainable and accessible way.
Ayes Amewudah, VP of Sales of Talia, said with low-cost and self-installed antennas as small as 74 cm., Talia's Ka-band platform represents a robust and affordable solution that can reach places where fiber is not yet available, while providing comparable high speeds at
reasonable costs.
Bringing a wealth of benefits to users, Ka-band is the most cost-effective way of securing connectivity until terrestrial networks extend further into rural areas. It provides a user-friendly, self-reliant solution that can be deployed anywhere, regardless of the locations or existing infrastructure.
---
New FSS capacity analysis regarding pricing trends published by Euroconsult
In the company's latest research titled, "FSS Capacity Pricing Trends," Euroconsult details pricing for traditional C-, Ku-band and High Throughput Satellite (HTS) capacity broken out by contracts, regions, spectrum bands, and applications.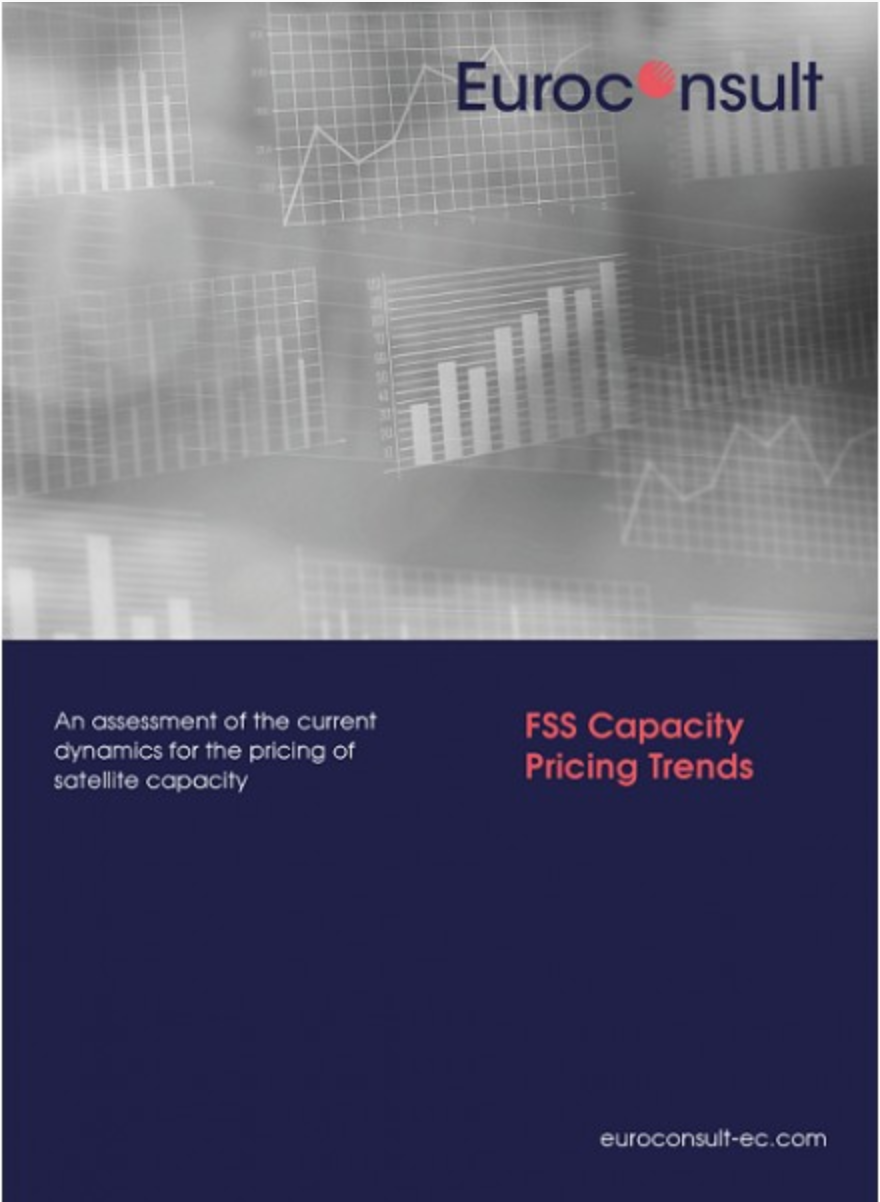 This report shows that as the growth of satellite capacity on-orbit slows, pricing levels per megahertz (MHz) for regular capacity and per megabits per second (Mbps) for HTS capacity have both stabilized at lower rates of decline and are projected to continue that trend through 2020.
The research demonstrates that the market structure of the FSS industry remains concentrated at the top with growing fragmentation at the bottom.
The top four operators (SES, Intelsat, Eutelsat and Telesat) today represent approximately 60 percent of the industry's revenue, a share that has decreased in recent years. Five years ago, they combined for 64 percent of total revenue.
The landscape behind the top five is rapidly evolving with three new companies joining the top ten in the past five years. These include YahSat, China Satcom, and ISRO.
Based on hundreds of data points spanning nearly all segments, frequency bands, and regions, the report uncovered broadening
price disparity.
The report cites capacity pricing as low as $800 per MHz per month for data applications in regions such as Sub-Saharan Africa, Russia, and Central Asia, and notes market resilience with pricing remaining as high as $8,000 per MHz per month in important orbital hot spots for video broadcasting.
While the cost per Mbps for HTS capacity has trended lower in the past 12 months, demand for high-quality HTS capacity in certain bands and regions has exceeded supply, enabling stable pricing in those markets.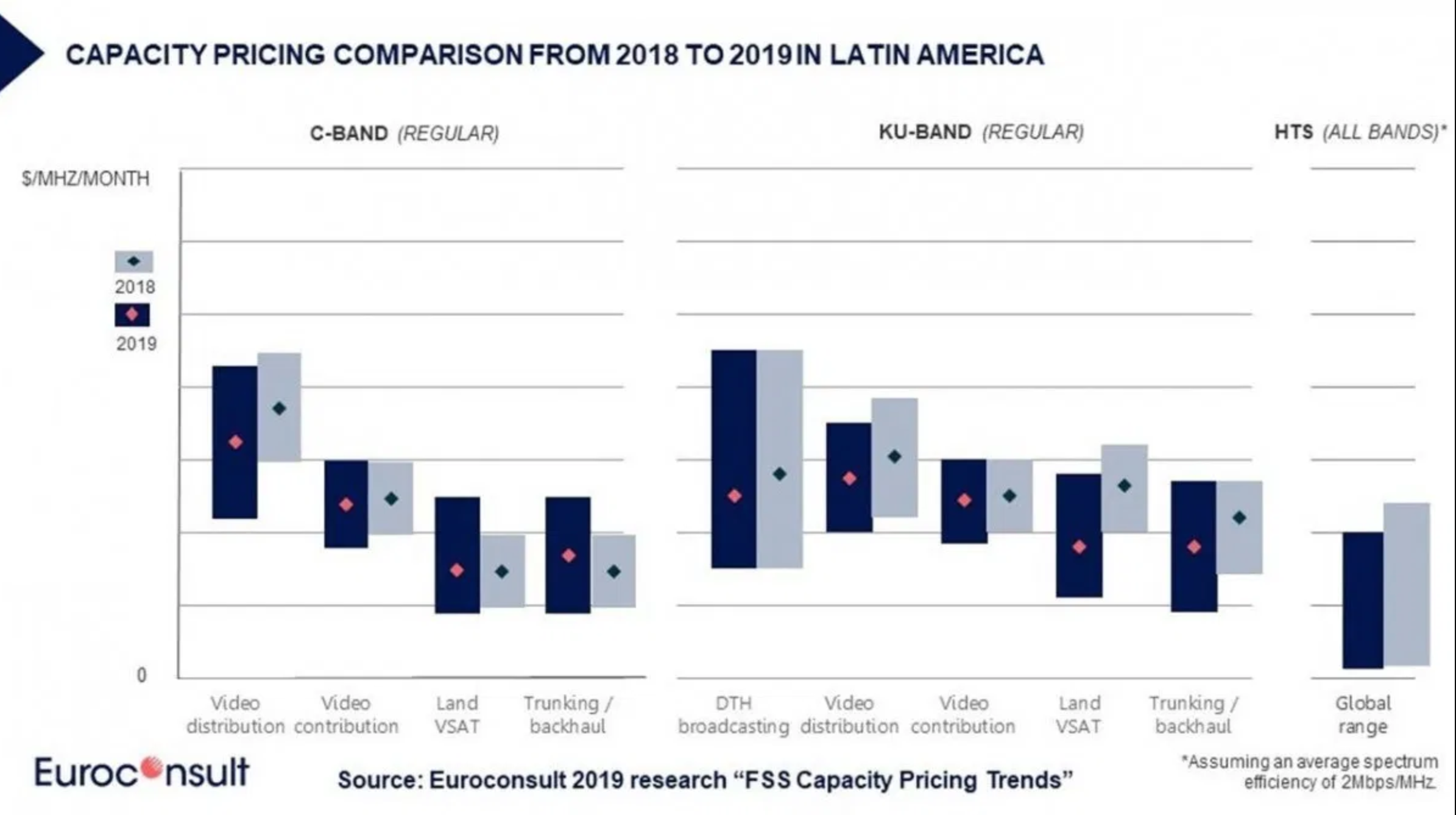 Euroconsult notes that the double-digit pricing declines that were observed in the years prior to 2018 are now rare and limited to several localized markets.
However, the research firm projects that today's pricing stabilization is likely to be short-lived for data-oriented applications as a massive volume of attractively priced supply from Very High Throughput Satellites (VHTS) and Non-Geostationary-Satellite Orbit (NGSO) constellations currently under construction, is expected to enter service in 2021.
The research includes an analysis of how pricing parameters have evolved over the past 12 to 18 months and documents average and specific pricing data points.
The report includes a table with detail on more than ten actual satellite capacity lease contracts in the 2018 to 2019 time period and provides analysis of the factors impacting capacity pricing. The report also reviews the evolving cost of building and launching FSS, HTS and NGSO satellites.

Brent Prokosh, Senior Affiliate Consultant at Euroconsult, said the slowdown in supply growth has helped the market regain a certain degree of equilibrium, with demand growth also contributing to the stabilization of pricing conditions underway today. Pricing ranges remain highly dispersed, although convergence in pricing levels for regular Fixed Satellite Services (FSS) capacity and HTS bandwidth for data applications has been observed.
Pacome Révillon, CEO of Euroconsult, added that the most frequent questions that the company's analysts are asked relate to the cost of capacity. Rather than just providing anecdotal evidence, Euroconsult embarked on this in-depth research to delve into the details and more fully understand the changing dynamics of satellite capacity pricing. The report addresses the satellite bandwidth market with the perspective and authority that the industry has come to expect from Euroconsult.
---