With an MA in Engineering, Economics, and Management from Oxford University, Ian Hildtich joined satellite ground station equipment manufacturer ETL Systems as Managing Director and Chief Executive Officer in June 2003, after arranging a management buy-in. As a serial entrepreneur, he has a wide range of experience running and growing companies, with a particular focus on business development and finance. Prior to ETL, Ian ran an engineering business involved in air pollution control, which he sold in late 2001. He became Vice President and Senior Director at Continental Illinois Bank before moving into entrepreneurial pursuits. Good day, Ian. We can certainly note that you've led a very varied career.
Could you please tell us more about your background and your journey toward now leading ETL Systems?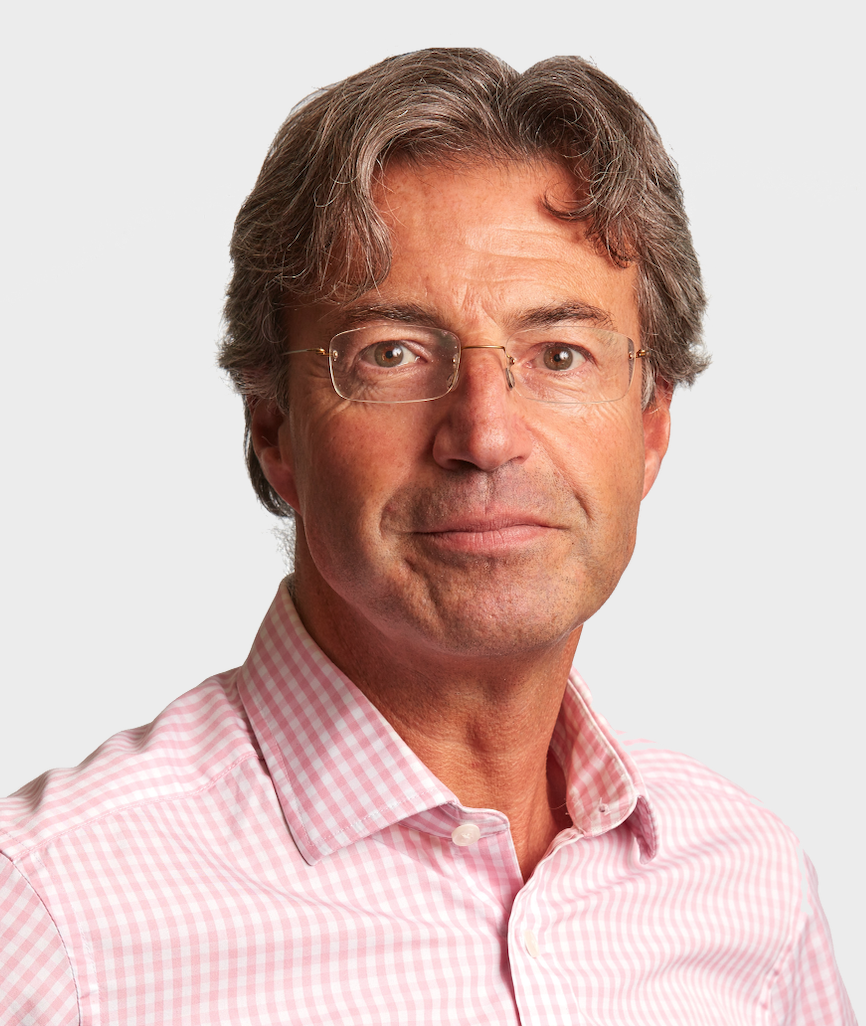 Ian Hilditch
I was fortunate enough to attend Oxford University in the 1980s, where I studied Engineering Economics and Management. It was the perfect degree to give me a good foundation for now running ETL Systems and was an amazing place to spend four years of my life. The coursework blended technical skills with business knowledge, which was key. A lot of people I meet in industry have engineering degrees, but learning that combination was super helpful, particularly for the responsibilities that I have now. Before starting at Oxford, I was awarded an engineering scholarship from Imperial Chemical Industries (ICI) where I worked in my gap year and during my time at Oxford. After graduating, I moved to London and joined Continental Illinois National Bank, initially as a commercial banker and then trading in emerging markets debt. The bank's training in accounting and finance, and the analytical skills that go with those skill sets, was very good. This was an interesting period of time — of course, it was banking in the 80s. It was also a very useful work for me to accomplish. I enjoyed it and was able to live in London, Chicago and New York while working with the bank. It was fun, no doubt, but I knew it wasn't my long-term calling.
I was given the opportunity to take over a family-run air pollution control business. Marking my first entrepreneurial venture, I took over in 1991, helped that company to grow and sold it in 2001.
When I look back at some of my less 'good' experiences, that period would certainly fit into it… however, there are some great takeaways and I learned a lot. To be honest, that business gave me a really good foundation. It impressed upon me the importance of intellectual property and gross margins, which are so important if you want to thrive, or invest.
Using that experience, I started looking for a business that had intellectual property. Location was also important to me — my wife worked in agriculture in Herefordshire, UK, and I needed to find somewhere viable, within an hour of the farm where we lived. Finally, I found ETL Systems, specialists in RF engineering, which ticked both of my 'need' boxes. I joined forces with Dr. Esen Bayar (joint CEO) to buy ETL, with him providing the technical expertise that we needed.That, Is uppose, is how I built my career. There have been a lot of broad experiences, but it's also been incredibly energizing in many ways. All of that experience has been valuable in my understanding of how to grow a successful company.
ETL Systems is also co-owned by Esen Bayar — how did that relationship start?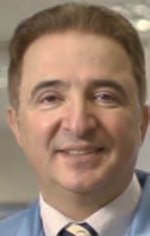 Esen Bayar
Ian Hilditch
I was introduced to Esen Bayar when I started doing analysis of ETL Systems and was considering purchasing the business. A friend of mine from the university had funded a tech business, developing wireless broadband solutions. I asked him if he knew anyone who was experienced in the RF and SATCOM sector, and he suggested that I speak with Esen.
He knew a lot about the technology that I was looking to invest in, and everything happened at the correct time. We didn't know each other well beforehand, but our skills complement one another. I'm quite technologically focused for a commercial person, and Esen is very commercially aware, although incredibly technical. Together, we bought ETL Systems in 2003 after around a year of negotiations.
What are your future goals for the company?
Ian Hilditch
There are two perspectives — the 'softer' personal targets, and the 'harder' business ambitions. Our immediate goals after the past year are people-focused. How do we keep our team safe? Importantly, how do we re-energize everyone after a really difficult period? Getting both of these things correct will be an achievement.
We haven't done crucial things such as getting out and visiting customers, or meeting new people at trade shows, in more than a year. This leads into another, more specific goal for the next 12 months. We need to get into a position where we can start visiting industry events again, while keeping the first two goals in mind.
Our 'harder' goals are very product focused — we want to establish our Falcon range of Frequency Converters, which have been extremely successful in their first 18 months in the market. We'll also be delivering our first set of Havoc Matrices, which are the first of their capacity in the industry. There's so much in the research and development (R&D) pipeline and we have lots of important milestones we need to achieve, as well as growing our sales which, of course, is the company's bread and butter.
Something particularly interesting is our Digital IF, R&D program. We're running it in collaboration with the European Space Agency. We can't say too much about it yet — such is the nature of these things — but fundamentally, the work is about digitizing the signal at the antenna. It should be useful for a number of applications, as it enables a user to share antenna resources from geographically separated sites. It could be complementary to the rise of 'smarter' ground stations, though that's not our primary driver. We should be in a position to launch that upcoming product in the next financial year.
---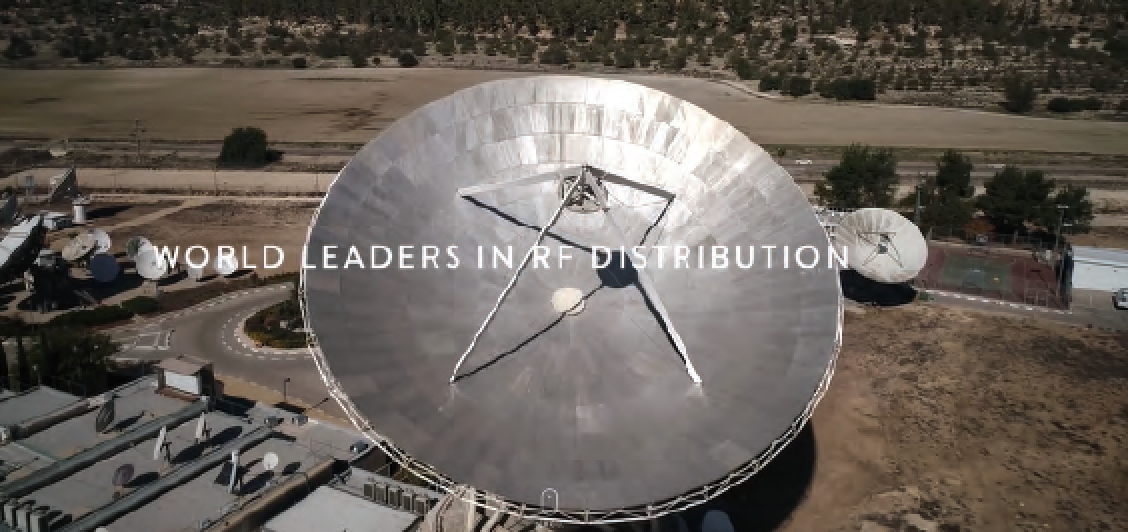 ---
Can you provide insight into how to build a strong team in this industry?
Ian Hilditch
This is a really an important element to us at ETL Systems. We started out with a team of seven and have now grown to 150 in number.
Rapid growth has been a long term goal for us, and expanding our product range has been a fundamental element of that, thanks to Esen and the entire engineering team. We've introduced lots of rigorous processes for design, testing and sales. All of this has pushed the development of our solutions forward, moving us from being a UK-centric business to a global organization. To facilitate our worldwide recruitment and talent acquisition, we have an R&D center just north of London, as well as sales offices in Dubai and Washington DC.
At the risk of saying a 'typical corporate' thing, we all definitely share a common set of values. As a business, we state that we're 'innovative and brave, have customer empathy and are ambitious and driven.'
I genuinely believe our team embodies these statements, which is no easy feat. We're a wide-ranging group and cover everything from operations to testing, sales and HR. But every one of us does like to try new things, take risks and aim high. Commercially, we set ourselves challenges and, generally, we achieve them —all while ensuring our customer experience is at the forefront.
Having that makes this an interesting workplace. In fact, a lot of the people have evolved through their work with the company, which is amazing to see. You need to be passionate to thrive at ETL Systems — undoubtedly. Those core values aren't for everyone, so you need to identify those who will be successful in the current work environment.
What are the best, or worst, moments of your career?
Ian Hilditch
Like our goals, there are a few moments to pinpoint for a number of different reasons. A recent, great moment was in 2020, when we received private equity investment to help the company to get to the next stage. Just a year before, we completed our first acquisition of Atlantic Microwave which has had a significant impact on revenue and our product offerings, as well. We'removingfrombeingasmall–mediumcompany,toamedium–largebusiness, which is an incredible milestone. When Esen and I first bought the company, two clients comprised about 50 percent of our sales, and less than 20 percent was export.
---

---
Now, we're at about 90 percent export and moving into this new scale of business. Other positive milestones have been around the development of our physical site. We moved to our current space in 2008 and immediately built new offices. Then, in 2014, we had to add another building as we ran out of space and we've just broken ground on our fourth premises on campus. This expansion goes alongside our growth, which has seen sales jump to 30 times what they were in 2003. Every year — even through a financial crisis and now Covid-19 — we've managed to keep on the upwards trajectory. Ground-breaking new products have driven this forward. Sometimes, they're so radical that others have tried to mimic them, such as the Enigma Matrix in 2005, but we were the first. The Vulcan, which is a massive, capacity matrix, was launched in 2010, followed by the Hurricane in 2017.
2020 saw the firm launch the Falcon Frequency Converters, which will soon become a major driver of our sales. Currently, we're building our first Havoc Matrices, which will push us even further toward our ambitions in terms of developing game-changing technologies and reaching new markets. We have a good mixture of totally new product families, as well as developments on our existing product ranges coming through, which both facilitate growth.
These business achievements are amazing and I love reflecting on them, but it's important to highlight personal moments, too. The day that we signed the deal to buy ETL Systems in 2003 absolutely must be included in my top moments. Also, signing our deal with CBPE last year. They were both super emotional times that were quite moving. Over the years, we've won three Queens Awards. It was a real privilege to visit Buckingham Palace and meet the Queen.
Almost like receiving an electric shock — really motivating. Hopefully that electricity was also felt by the rest of the team, as we won more awards and more members of staff were also able to meet the Royal Family. It hasn't always involved a trip to the Palace — my memory of the Duke of Kent landing his helicopter next to our Hereford manufacturing site was pretty spectacular. Before Covid-19 struck, we did years of trade shows. In 2014, we reached a point where we were able to commission a professional build of our stand for IBC, our biggest trade show. We'd always dreamed of doing that. Up until then, we'd be on our hands and knees the days before getting everything set up. That year, to walk into the event and see our stand — looking like a glowing beacon of coolness — almost moved me to tears.
---

---
Of course, there have also been lots of challenges. Moving from banking to running the air pollution control company was definitely a learning experience. I went from something quite glitzy to something that was the complete opposite.
Commercially, it wasn't as successful as ETL Systems, but it was a fantastic way of turning my theoretical business skills learned at university into practical ones. It also moved my attention towards cost control, which we keep front of mind to this day.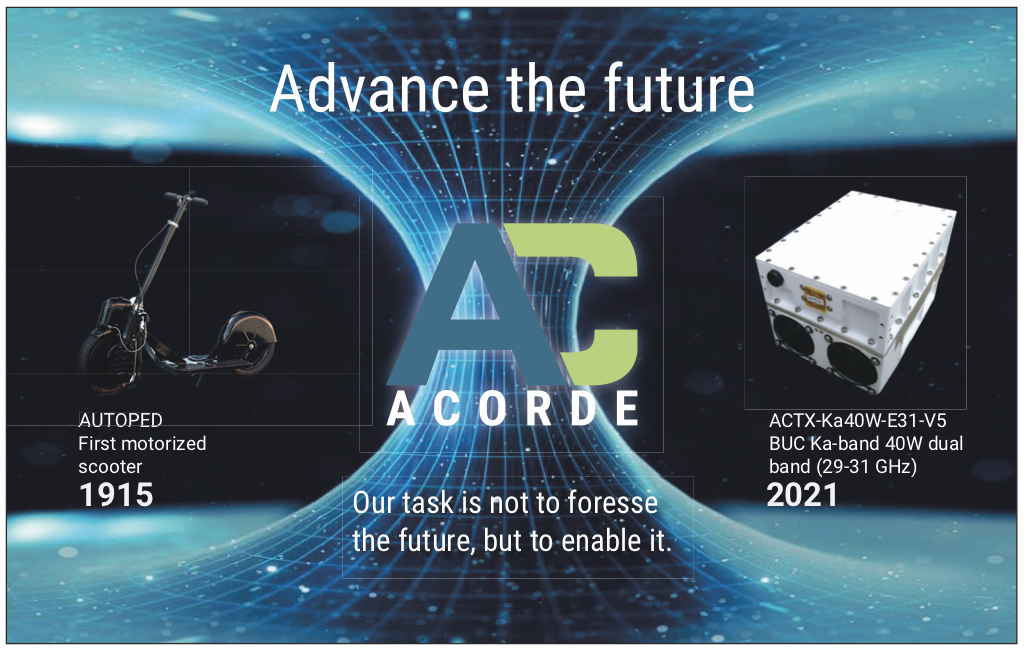 This isn't necessarily the biggest priority for lots of technical companies, but Esen and I have always agreed that we need to be profitable. This way, we can provide genuine security and invest in things like people and equipment for the future. I learned some valuable skills from that lesson.
Referring back to our team, another sad moment is simply any time anyone leaves. A lot of the people who work with us do say it feels like a family. Of course, we're getting quite big now to be able to honestly say that, but there are so many close relationships that have formed over the past years.
As you review your career to date, what projects or missions truly bring a sense of satisfaction?
Ian Hilditch
I'm going to focus on my work at ETL Systems, though there are a number of projects from my banking days that I could also recall…
Fourteen of the top 20 satellite operators use ETL Systems equipment to enable their networks and provide data connectivity. Within the SATCOM sector, big projects such as O3b and NBN Co in Australia have been really important projects for us to be involved in — they use our matrices primarily, but also other equipment. This is very satisfying, that eight of the top 12 NATO Government's use ETL equipment to protect their citizens. We work with government organizations and intelligence agencies. The first government order we won was for a huge matrix, much larger than we'd done before.
It was successful, but as with much groundbreaking technology, rather challenging at the time. We supplied the switch matrices for the main ground stations for the National Oceanic and Atmospheric Administration (NOAA) in 2012, which was another sizable job. From a scale perspective, it was also very satisfying and a landmark for us as a business. We also work with many of the world's broadcasters, for TVRO, satellite uplinks and news gathering — many recognized broadcasters use our equipment on a global scale. There are also completely different applications of our technology. For example, in wireless camera systems.
We entered into this sector with a project for Formula 1, streaming the live feeds from their race cars. Now other sports, such as tennis, golf and bicycle racing, use our equipment, to improve live TV coverage. It's interesting to be able to flex the technology into different uses. Not many people know that more than 50 percent of the top 50 private yachts in the world use ETL equipment. Large, private yachts have similar technology to major broadcasters. The kit they're putting on some of these yachts is extraordinary, and it's a sector we enjoy working with.
There is a lot of talk about Low Earth Orbit (LEO) satellite constellations in the sector - do you think they will change the face of the industry?
Ian Hilditch
LEO and MEO (Medium Earth Orbit) satellites have already had a major impact on the satellite industry. Most prominently, it's changed the way we think about things, showing us how far we can push technology. There really are some really cool developments. When you consider things
such as Earth Observation (EO), but from a LEO perspective, it's incredible to think of where it could go. Using smallsats, there are a number of radically new applications that are really interesting. These smaller satellites that are currently used for data transfer and communications could soon bring down the cost per bit, which means SATCOMs will become more competitive in the market.
I do think that these changes will open up new opportunities, provide new challenges or even force the evolution of traditional GEO satellite operators. They are impacting and will continue to impact the industry. It's probably a positive, though there could be some casualties amongst the satellite operators, with more competitors looking to serve similar target markets. It will be an interesting next few years.
With change comes opportunity. Where do you see the greatest opportunity for ETL Systems, or the satellite industry in the coming five years?
Ian Hilditch
LEO satellite networks are changing the industry and also require different technology and ground infrastructure. We are already providing matrices and other equipment for MEO gateways. Some of our recent product launches and our R&D roadmap include solutions for the LEO sector.
There will be new requirements that we cannot foresee today. Opportunities rest in our ability to develop the finest technologies. Our Falcon Frequency Converter range is already well-suited for the LEO and MEO sector and our Digital IF product range could well have an application for LEO gateways.
We have a new product called the Hawk Matrix that fits into our new Genus Chassis. This range is a flexible habitat, great for developing lots of functional building blocks. We're already starting to work with customers in the LEO market who can see the potential in this technology. It's not quite the normal way of thinking about things, but I think LEO engineers like that — not thinking 'normally.' We're in such early stages though, it's hard to say exactly what the opportunity might bring. There will be more requirements for tech — that's our view.
This is a growth market and there will be novel applications. We know we'll need to continue to be flexible, adaptable and prepared to move quickly as the space continues to develop for the benefit of all.
www.etlsystems.com
---