NASA awards Mars science mission launch to Blue Origin's New Glenn
NASA's Launch Services Program (LSP) awarded Blue Origin's New Glenn the Escape and Plasma Acceleration and Dynamics Explorers (ESCAPADE) contract.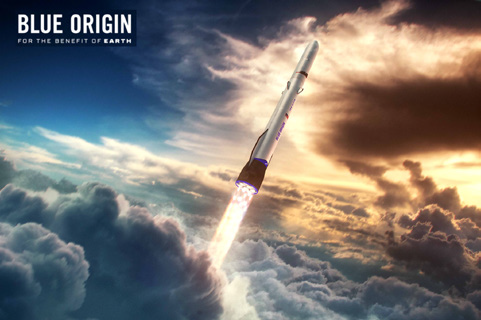 ESCAPADE is part of the NASA Small Innovative Missions for Planetary Exploration (SIMPLEx) program; it is a dual spacecraft mission to study Mars' magnetosphere.
ESCAPADE is a twin-spacecraft, Class D mission that will study solar wind energy transfer through Mars' unique hybrid magnetosphere.
Providing launch service for ESCAPADE is a task order under NASA's Venture-Class Acquisition of Dedicated and Rideshare (VADR) launch services contract.
Blue Origin was on-ramped to the NASA VADR launch services Indefinite Delivery Indefinite Quantity (IDIQ) contract on January 26, 2022, with a five-year period of performance.
"ESCAPADE follows a long tradition of NASA Mars science and exploration missions, and we're thrilled NASA's Launch Services Program has selected New Glenn to launch the instruments that will study Mars' magnetosphere," said Jarrett Jones, senior vice president, New Glenn, Blue Origin.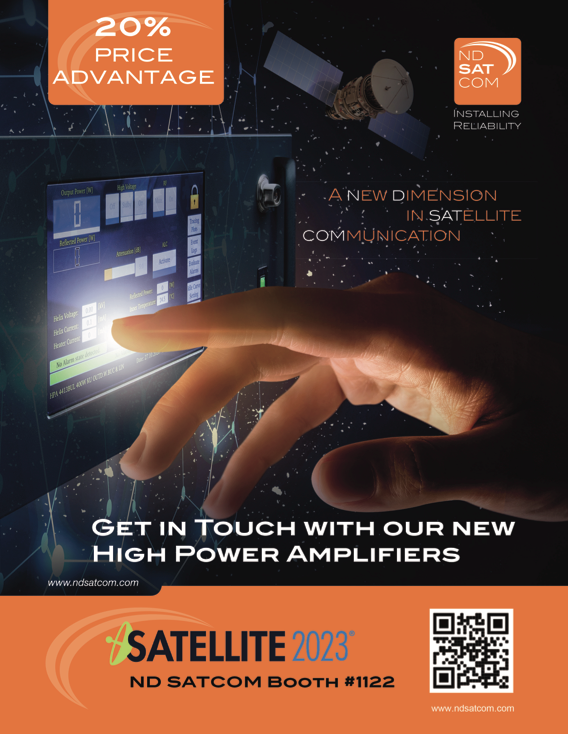 Blue Origin was founded with a vision of millions of people living and working in space for the benefit of Earth. Blue Origin envisions a time when people can tap into the limitless resources of space and enable the movement of damaging industries into space to preserve Earth, humanity's blue origin.
Blue Origin is working today to create that future by developing reusable launch vehicles and in- space systems that are safe, low cost, and serve the needs of all civil, commercial, and defense customers. Blue Origin's efforts include flying astronauts to space on New Shepard, producing reusable liquid rocket engines, developing an orbital launch vehicle with New Glenn, building next-generation space habitats, and returning to the surface of the Moon. These endeavors will add new chapters to the history of spaceflight and move all of humanity closer to that founding vision.
---
GapSat acquires QBX Ltd. to provide satellite spectrum solutions
GapSat Development Group Limited ("GapSat") — a BVI company providing satellite operators with on-orbit geostationary communications satellites on an interim basis — has acquired QBX Limited, an Isle of Man based satellite solutions and consulting services company with a portfolio of satellite radio frequency spectrum and intellectual property.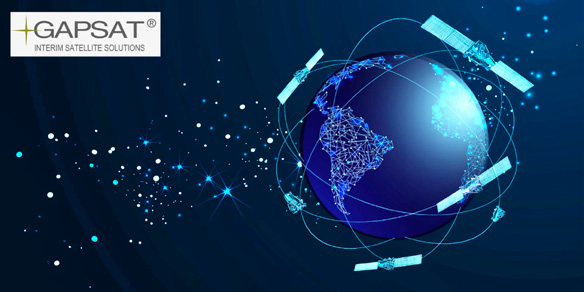 Satellite spectrum and associated geostationary orbit slots are a finite resource and increasingly regarded as key strategic assets for the telecom and data communications industry, in the same way as patents are for emerging high technology industries.
With wireless and mobile broadband playing an essential role in bringing high-speed, low-cost communications to the developing and developed world, the demand for mission-critical orbit spectrum resources is increasing and a so-called 'race for space' is emerging.
The assets comprise a patent for radically new techniques to improve in-flight safety and communications for geostationary aero-mobility services and a suite of three ITU geostationary satellite slot filings using conveniently placed orbital locations to provide for full global coverage/service from the resulting geostationary constellation, using the Ka, Q/V and E/W bands for long-term spectrum future-proofing.
With a strong background in developing existing in-orbit satellites for sale or lease and the addition of this new portfolio of radio frequency spectrum and intellectual property, GapSat is currently seeking potential partners that could be existing satellite fleet operators, aero systems integrators, aero instrumentation manufacturers or financial investors, to develop the assets for data services in the marine and aero mobility sectors.
Gregg Daffner, CEO of GapSat said: "Given the rapid expansion of satellite communications in recent years, especially for HTS and UHTS, scarcity of spectrum has become a critical issue and satellite operators have been steadily moving up the spectrum ladder to higher frequencies. We have seen the move from C-band to Ku-band and to Ka-band and more recently, an interest in developing Q and V-bands. With the acquisition of QBX providing us with high priority orbital slot filings and patents to develop a global geostationary satellite constellation, GapSat is now ideally placed to meet the growing demands of the communications infrastructure sector."
Mark Posen, Managing Director and Principal Consultant at RPC Telecommunications Ltd., said, "These filings have good ITU priority in parts of the geostationary arc where it is almost impossible to make usable new filings. Development of innovative approaches to leverage existing satellite spectrum is critical for satellite operators to address this increasing scarcity and complement their existing infrastructure and reach."
Katherine Gizinski, Chief Executive Officer, ManSat Limited, said, "We are excited to be part of this project which we see as a unique and valuable opportunity to develop key orbital resources with mid-ocean coverage to address marine and aero mobility needs worldwide."
GapSat is advised by GH Partners LLC, the New York based boutique investment banking advisory firm and by RPC Telecommunications Ltd. a UK-based satellite regulatory engineering consultancy.
QBX is advised by ManSat Limited, the Isle of Man-based satellite spectrum solutions and related consulting services provider.
GapSat, founded in 2011, provides complete in-orbit geostationary communications satellites on an interim basis to satellite operators. The company is located in Asia, Europe and the USA.
www.gap-sat.com
---
First reported use of Emergency SOS via satellite saves snowmobiler in Alaska
In what appears to be the first reported use of Emergency SOS via Satellite, a snowmobiler in Alaska was successfully rescued when he became stranded in an extremely isolated area, according to a filed report by Ben Lovejoy at 9to5Mac.
Alaska State Troopers received an alert from the Apple Emergency Response Center in the early hours of December 1, 2022. The State of Alaska Department of Public Safety provided a brief report.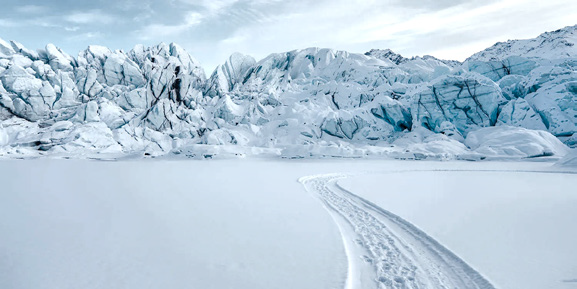 Photo is courtesy of Tyler Moore/Unsplash
On December 1, 2022, at around 2:00 am, the Alaska State Troopers were notified that an adult male traveling via snowmachine from Noorvik to Kotzebue had activated an Apple iPhone Emergency SOS via satellite on his iPhone after becoming stranded.
Working with local search and rescue teams, the Apple Emergency Response Center, and the Northwest Arctic Borough Search and Rescue Coordinator, the NWAB SAR deployed four volunteer searchers to the Nimiuk Point area directly to the GPS coordinates provided by the Apple Emergency Response Center.
The adult male was located and transported to Kotzebue by the volunteer search team. There were no injuries reported to Troopers.
The report doesn't state the issue that caused the man to become stranded. Mechanical failure and the snowmobile becoming stuck are two obvious possibilities. MacRumors reports that the state troopers were impressed by how well the system worked.
Troopers who helped with the rescue were "impressed with the accuracy and completeness of information included in the initial alert," with the Emergency SOS via Satellite feature designed to ask several questions ahead of when an alert is sent out to expedite rescue missions.
Apple activated the system in the U.S. and Canada just a couple of weeks earlier, after first announcing it during the iPhone 14 keynote.
The Emergency SOS via Satellite system is automatically activated when an attempt is made to call 911 from any iPhone 14 model and where cellular service is not available.
Apple provides a demo mode, which allows you to familiarize yourself with the feature, so that you are prepared should you need to use it during an emergency.
> Open the Settings app on your iPhone 14.
> Swipe down and choose Emergency SOS.
> Swipe to the bottom, under Emergency SO via Satellite, tap Try Demo.
> Follow the prompts.
The feature is made possible thanks to a new radio chip in the latest iPhones. This chip works in the same way as standalone emergency locators such as Garmin's inReach Messenger.
Garmin first launched their service in 2011 and said in October of 2022 that the system has provided emergency assistance to 10,000 individuals in its 11 years of operation.
The company provided data on these incidents, identifying the top five activities in which emergency satellite comms was needed:
• Hiking/Backpacking
• Driving
• Motorcycling
• Climbing/Mountaineering
ª Boating
It says that an injury was the most common reason for use of the system.
• Injury
• Medical issue
• Vehicle accident
• Stranded/Stuck
• Vehicle issue
One interesting aspect of Garmin's report is that the service was frequently used to assist other people, rather than the device owner. This suggests that Apple's Emergency SOS via Satellite feature is likely to save the lives of more people than just iPhone 14 owners.
Ben Lovejoy is a British technology writer who started his career on PC World and has written for dozens of computer and technology magazines, as well as numerous national newspapers, business and in-flight magazines. He has also written two technothriller
novels , a romcom novel as well as an SF novella series.
---
Vyoma + EnduroSat join forces to ensure space safety + sustainability
A Memorandum of Understanding (MOU) was issued between Vyoma, a space startup company dedicated to safer space, and EnduroSat, provider of software-defined nanosatellites and space services to help improve the safety of satellites in orbit. The MOU outlines how the two companies will support each other to improve sustainability of space activities.
Vyoma's solutions and services will give EnduroSat access to accurate real-time tracking data from a network of ground-based sensors located across the globe.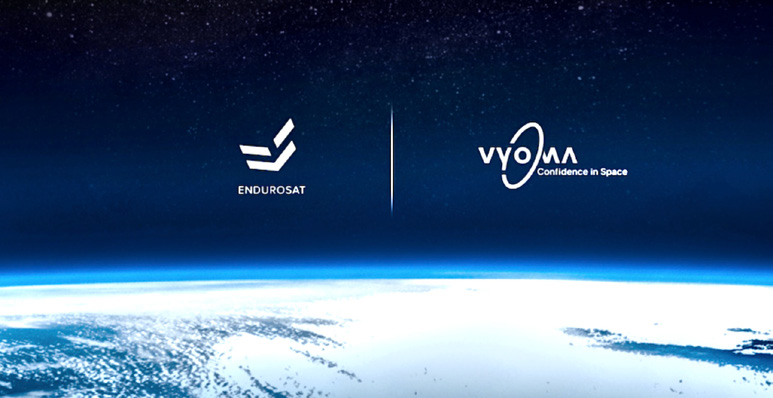 This network will be extended to include space-based sensors in the near future, enabling Vyoma to make highly accurate trajectory predictions. Vyoma's service provides improved insights and warnings of close approaches, empowering satellite operators to efficiently determine when maneuvers are necessary. This ensures satellite fleets remain safe and operational while avoiding costly maneuvers when they are not required.
As part of its ongoing mission to improve space safety, in 2024 Vyoma will launch space-based telescopes that track space debris. This enables the company to further improve the accuracy of debris trajectories and reduce the visibility threshold to as low as 1cm-sized objects, dramatically reducing the collision risk with satellites.
Stefan